This article covers how to ensure you've created an Appointment Type that will allow your clients to self-book that appointment. To learn more about how to create Appointment Types in general, refer to this article.
1. In your account Settings, click on Appointment Types.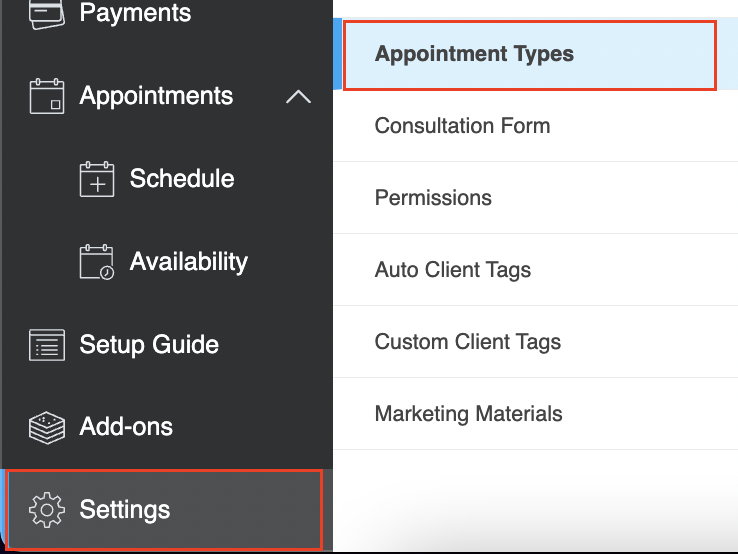 2. Next, select + NEW

3. In the pop-up dialogue that appears, ensure you've selected the "show availability calendar for client to self book" option.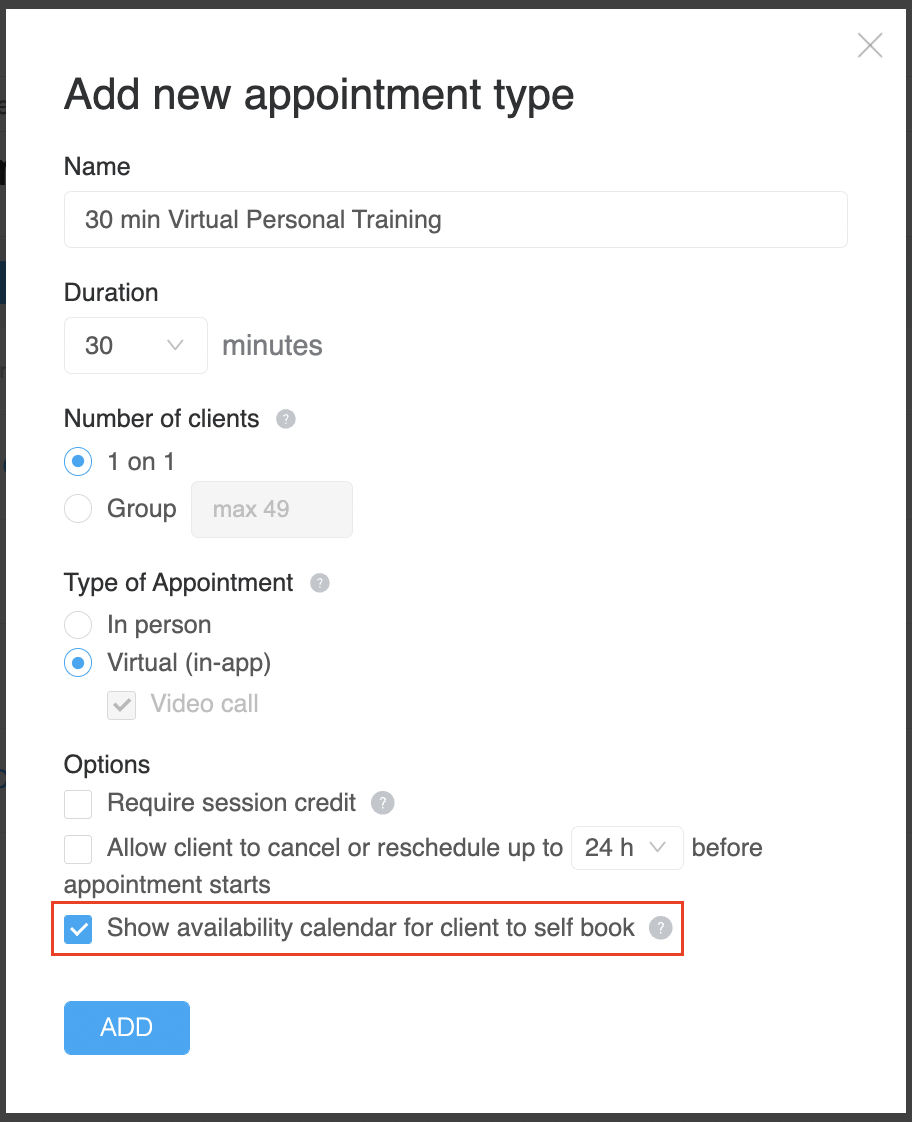 Once you've created the appointment, you can always double check the appointment is ready for client self-booking by checking the Appointment Types list. There will be a check mark next to the appointment if it has the self-booking option.
Once you've created your Appointment Types, it's time to set your availability! Learn more here.
---
Related Articles
This article was last updated on