Appointments types will allow you to categorize your appointments and create different types such as an online assessment, consultation, coaching call or PT session, and optionally turn on Video Calls. Spend less time on managing appointments and more helping your clients achieve their goals.
In this article you will learn how to:
How to build an appointment type?
You can create new appointments under Settings > Appointment Types > + NEW: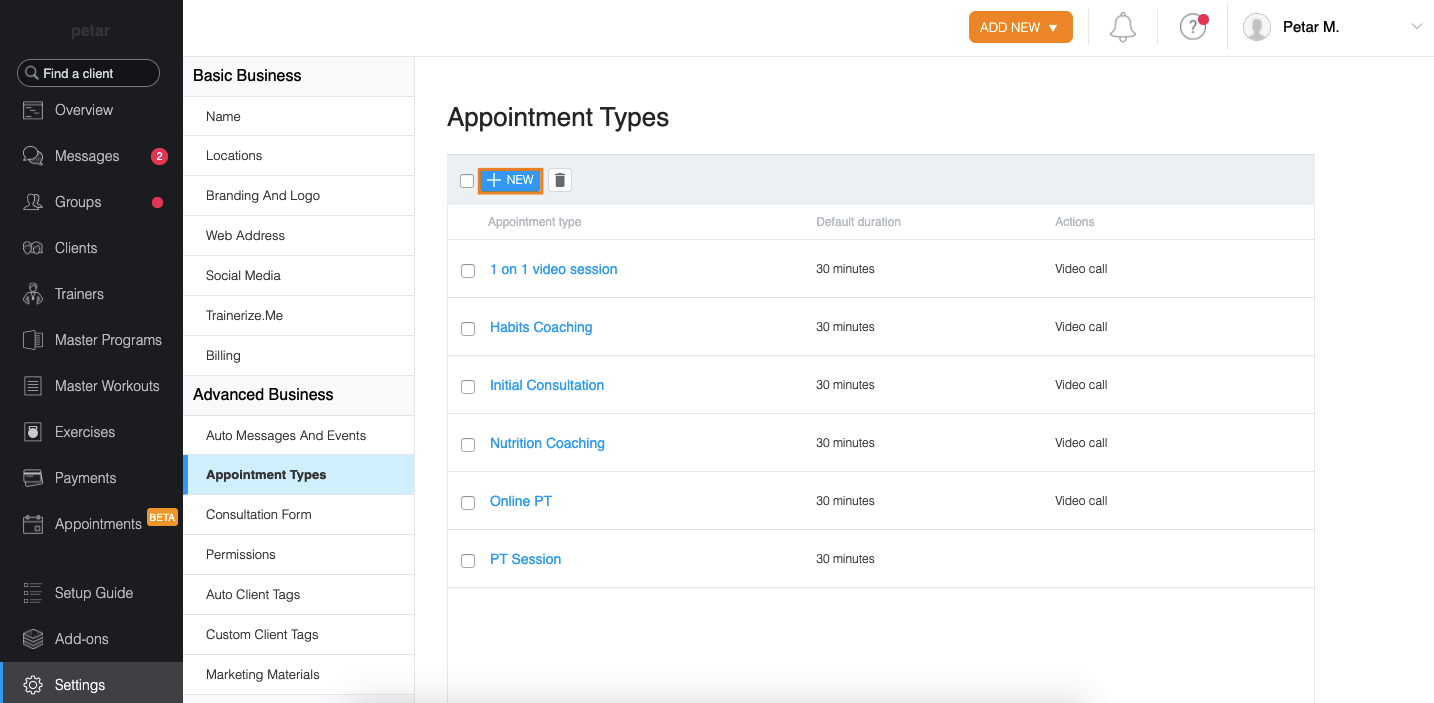 Name your appointment type, select duration, enable additional action: Video Call.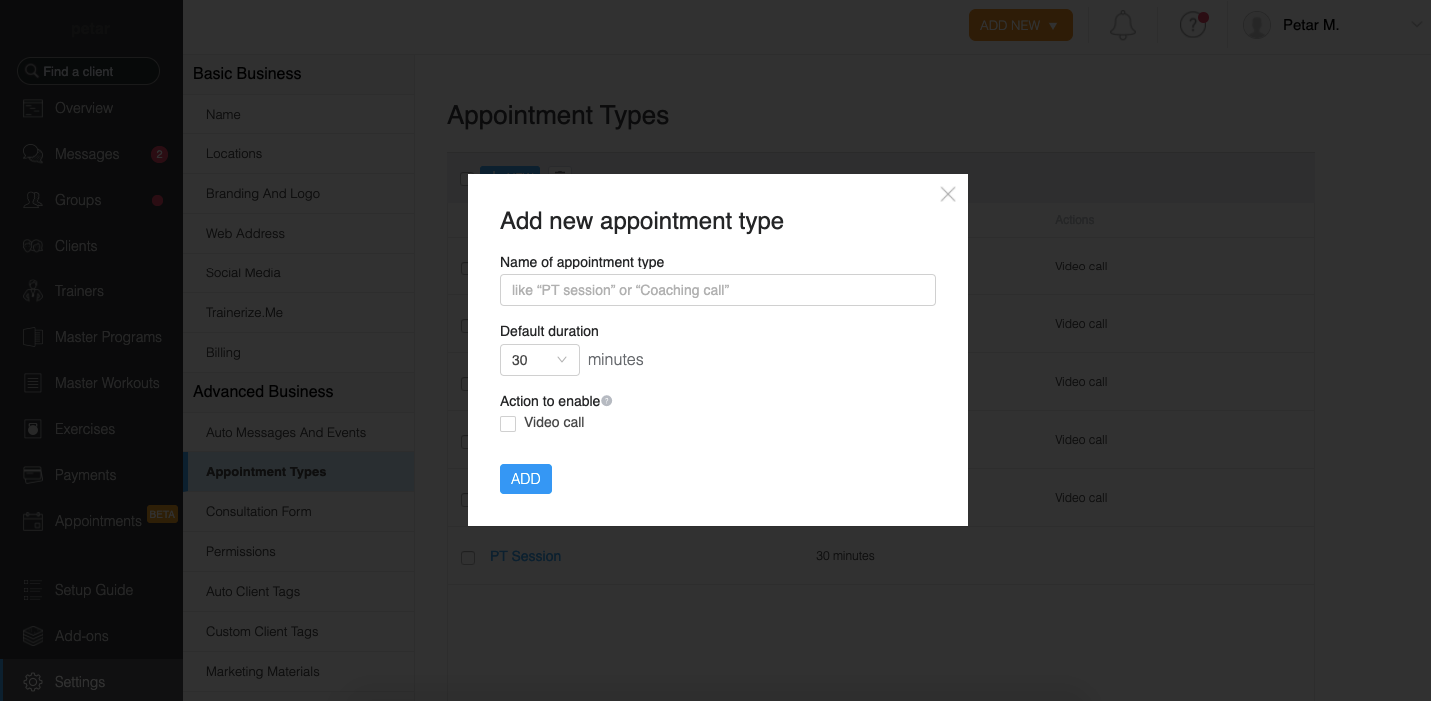 Once an appointment type has been created, its action cannot be changed.
How to edit the appointment type?
You can edit your appointments by clicking on the title in the appointment type grid: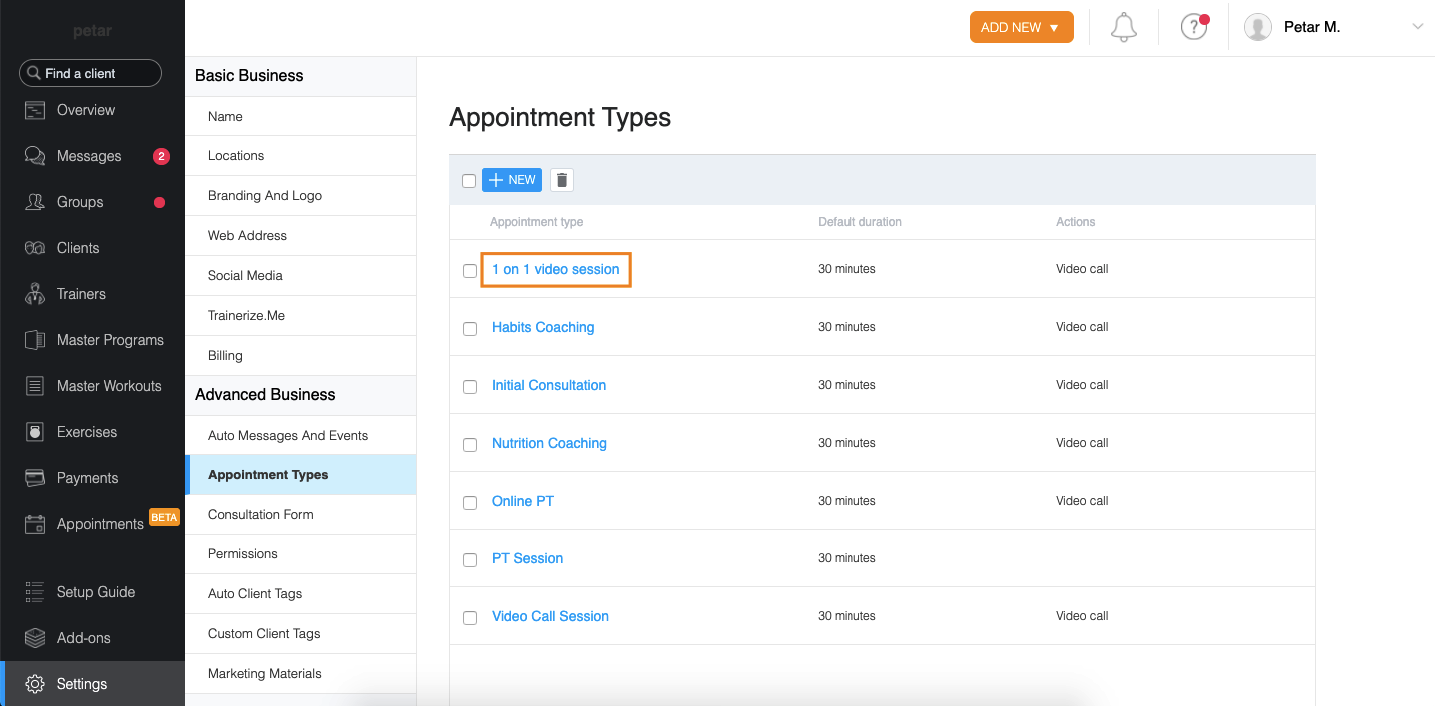 You can change its name and the default duration. Its action cannot be changed.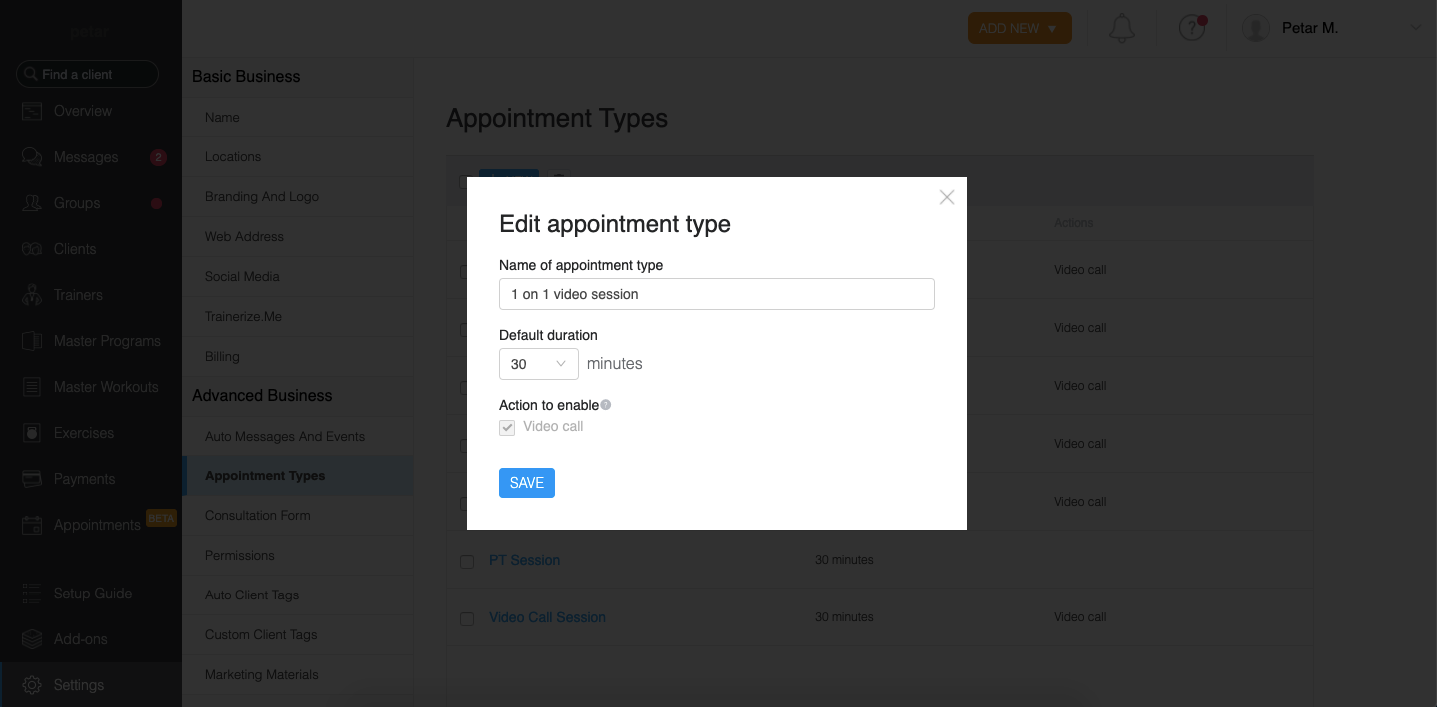 How to delete an appointment type?
To delete the appointment type, you will need to mark the one you'd like to delete and click on the delete button in the appointment types grid.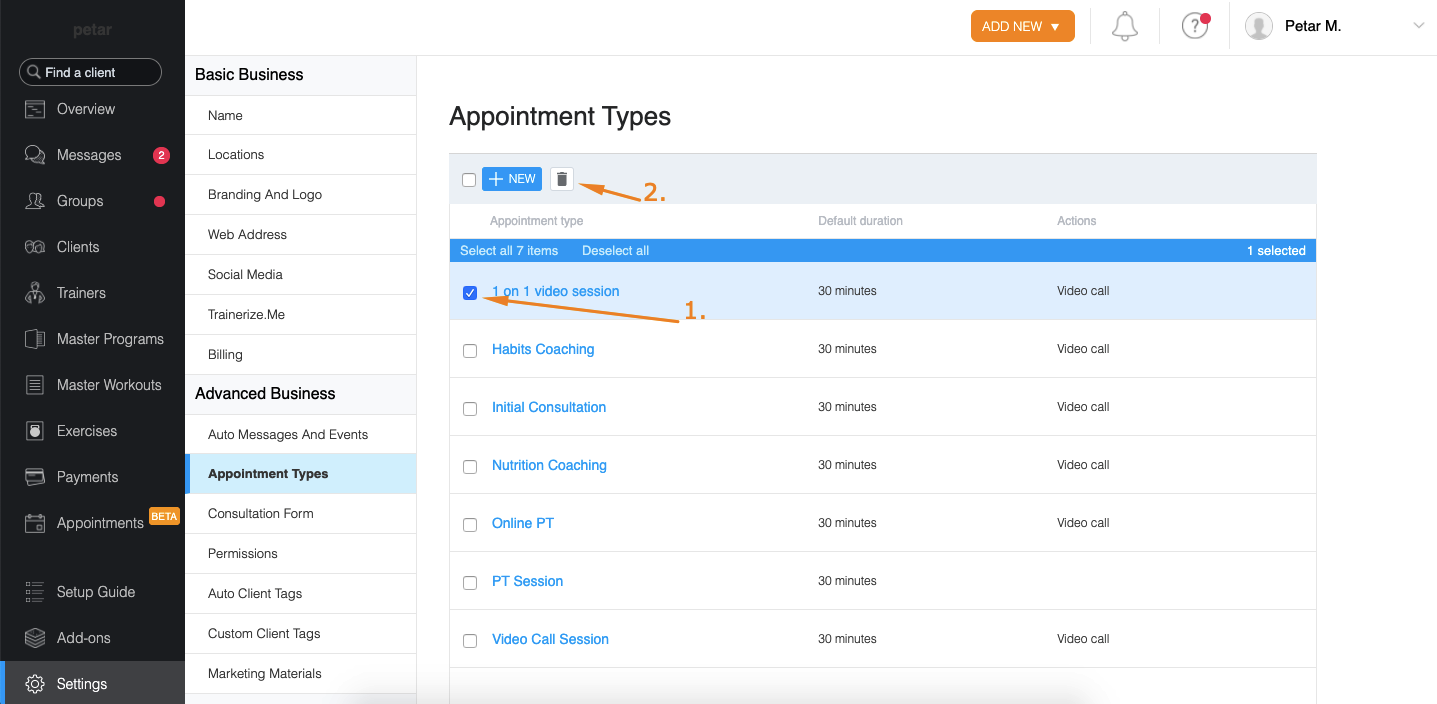 ---
Related Articles
This article was last updated on