Appointments will allow you to schedule 1-to-1 sessions with your clients such as an online assessment, consultation, coaching call or PT session, and optionally turn on Video Calls.
In this article you will learn how to:
Step-by-step guide on how to schedule appointments on the web
Note:
Admins and Managers can schedule appointments for themselves and for other trainers.
Trainers can schedule appointments just for themselves.
1. On the web, click the Calander Tab > Schedule tab.
Be sure to check that you're looking at the calendar for the correct location and Trainer. By default, it will display for the trainer that is logged in.
There are two ways to schedule an appointment: first is by clicking on the +ADD button on the top right corner of your screen, and the second is by clicking on your desired date in the calendar: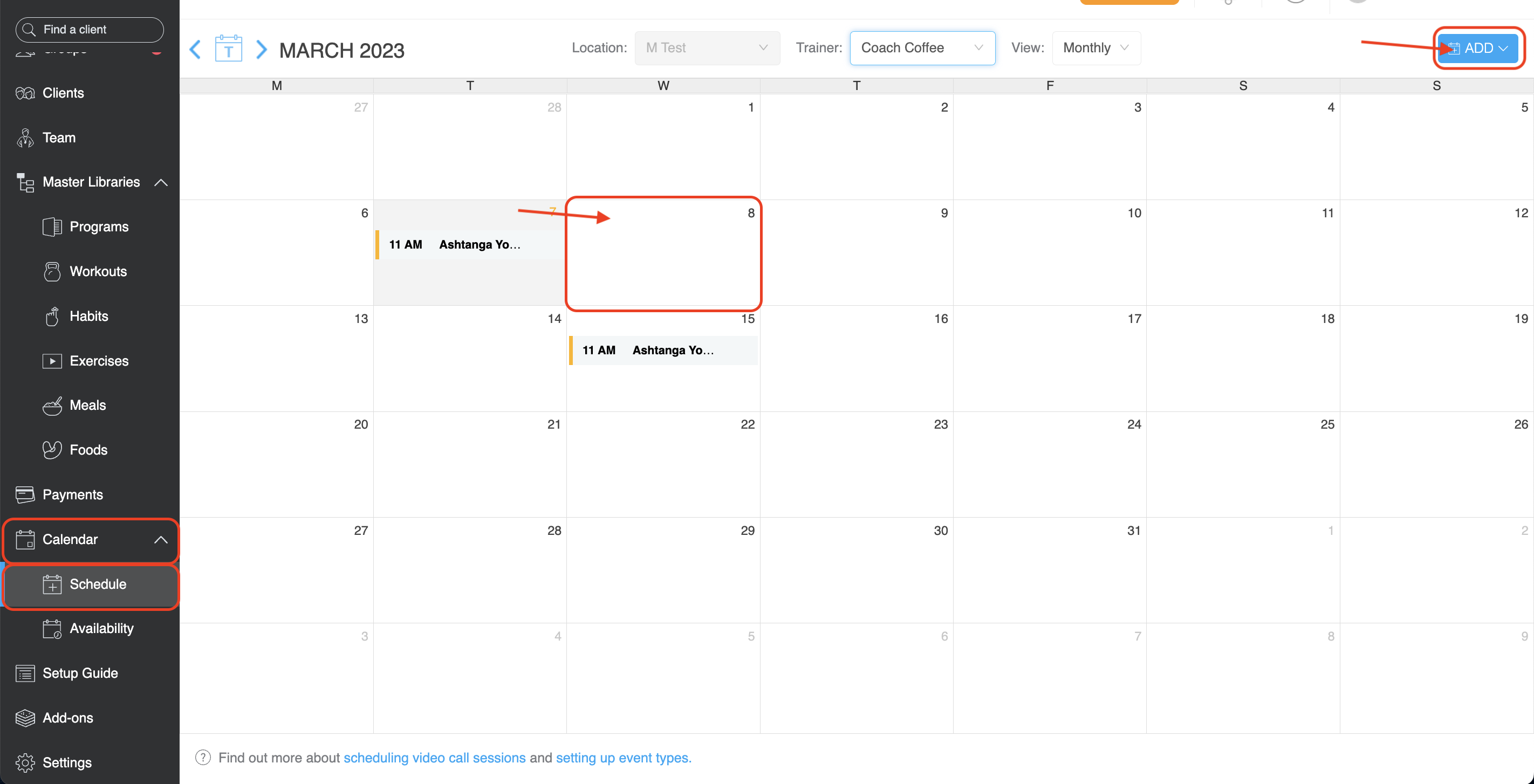 This will prompt a pop-up where you can select the appointment type (Example: 1-on-1 Appointment if you're looking to book a PT session for a specific client).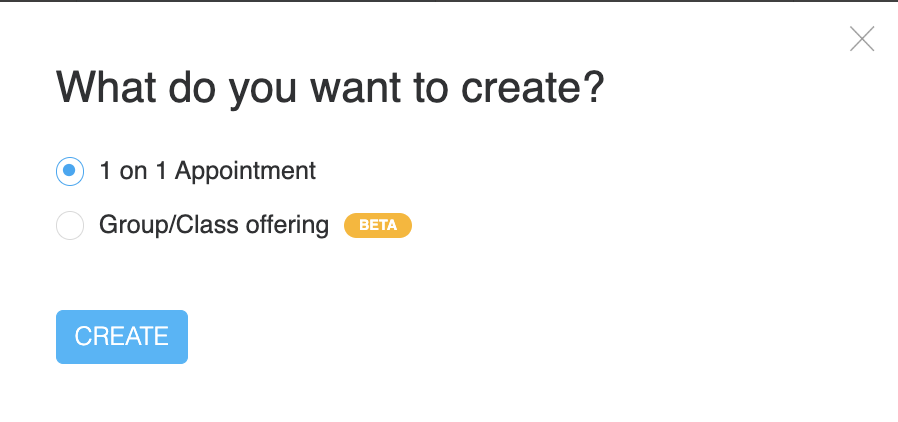 In the "Add appointment" dialogue box you can:
Select the appointment type
Choose start date
Choose start time
Set up repeating options
Add client
Add appointment notes (The notes will be public and the client will be able to see them)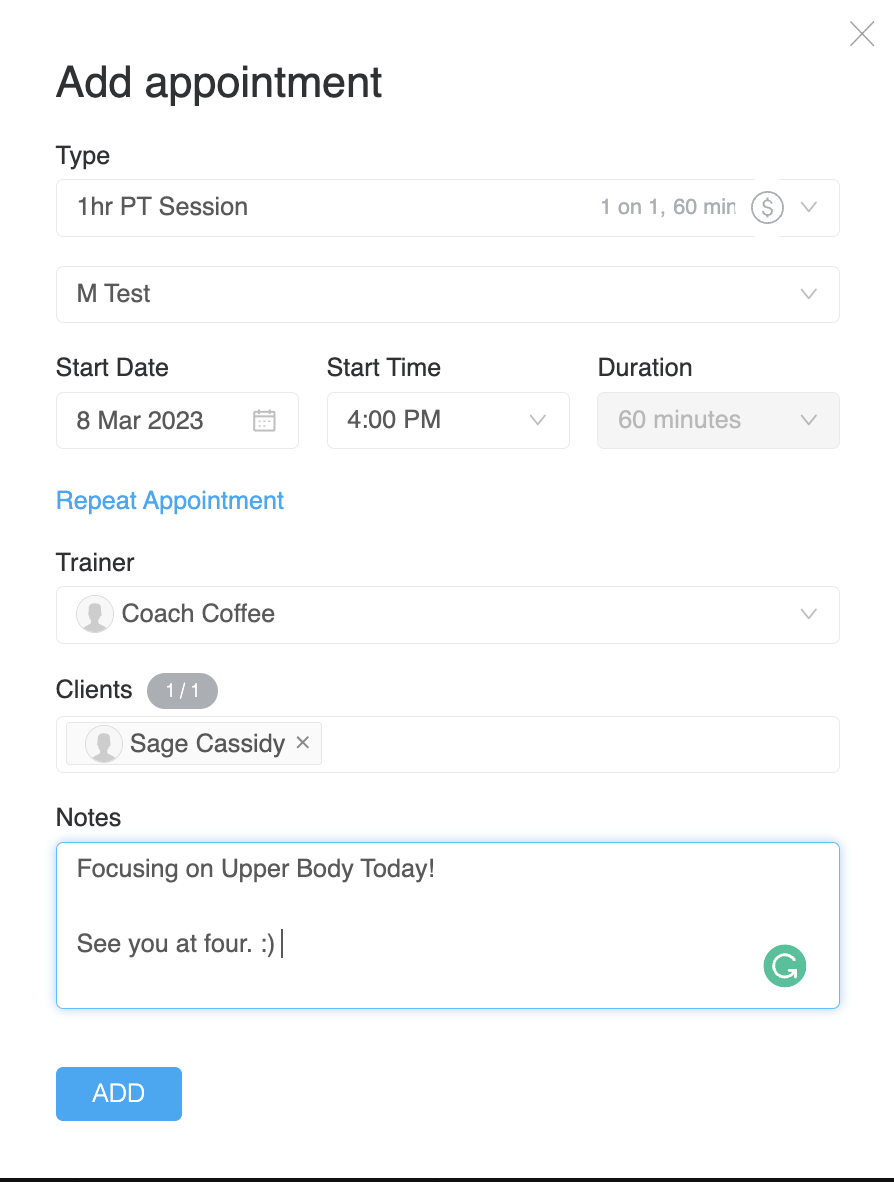 Once your appointment is scheduled, you can view your appointment in your calendar: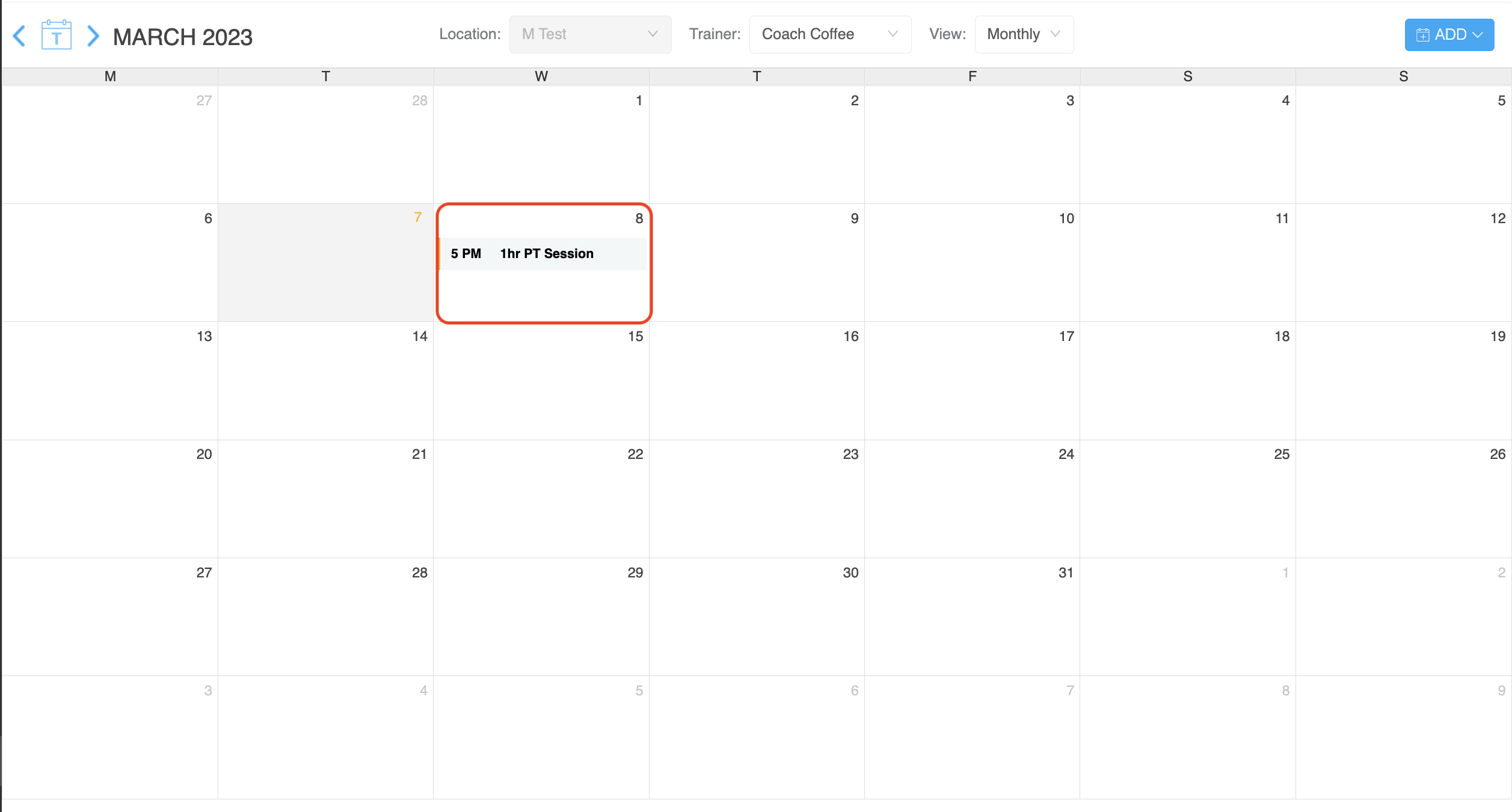 When Admins and Managers want to schedule appointments for other trainers, they will need to change the calendar view for the specific trainer. Select the location and choose the trainer:



Schedule recurring appointments
You can schedule recurring appointments in the "Add appointment" dialogue box > Select "Repeat Appointment" to set your recurring appointment.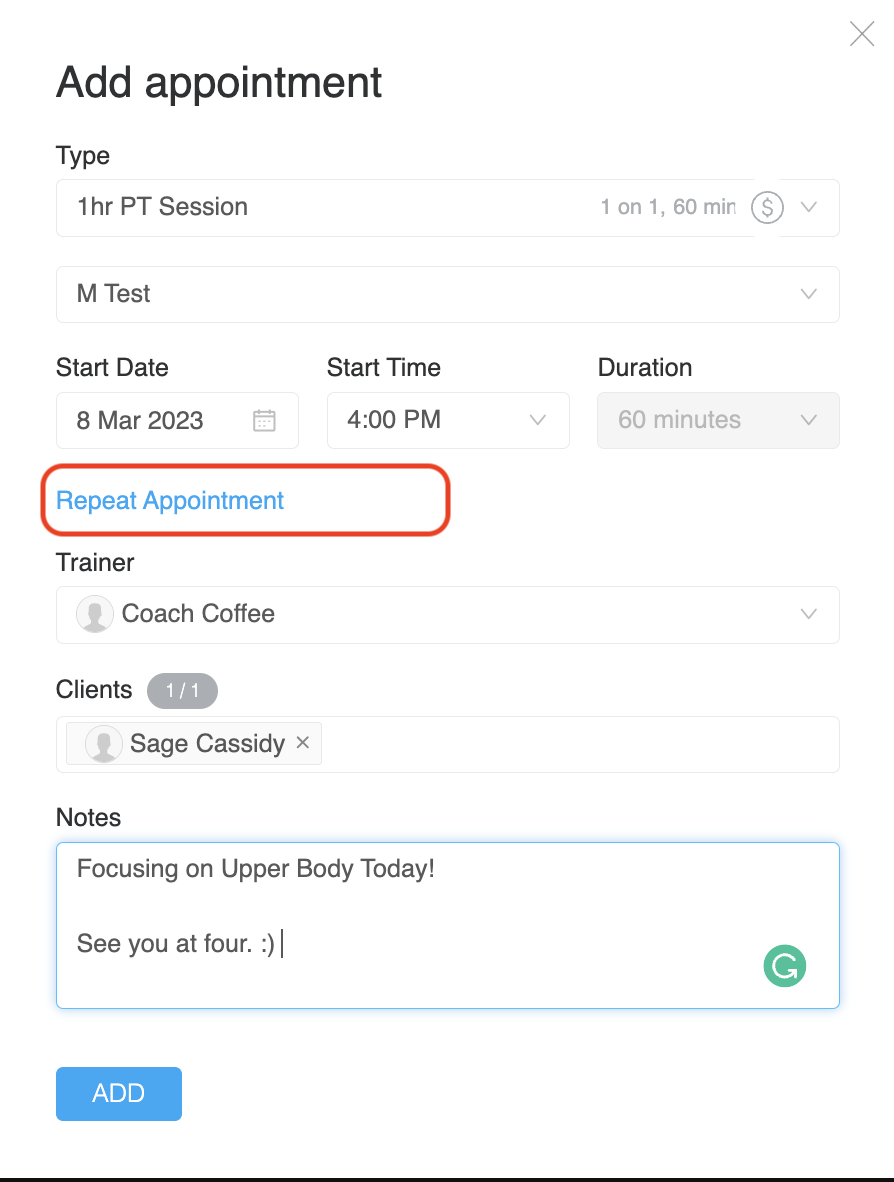 You can select Monthly or Weekly frequency: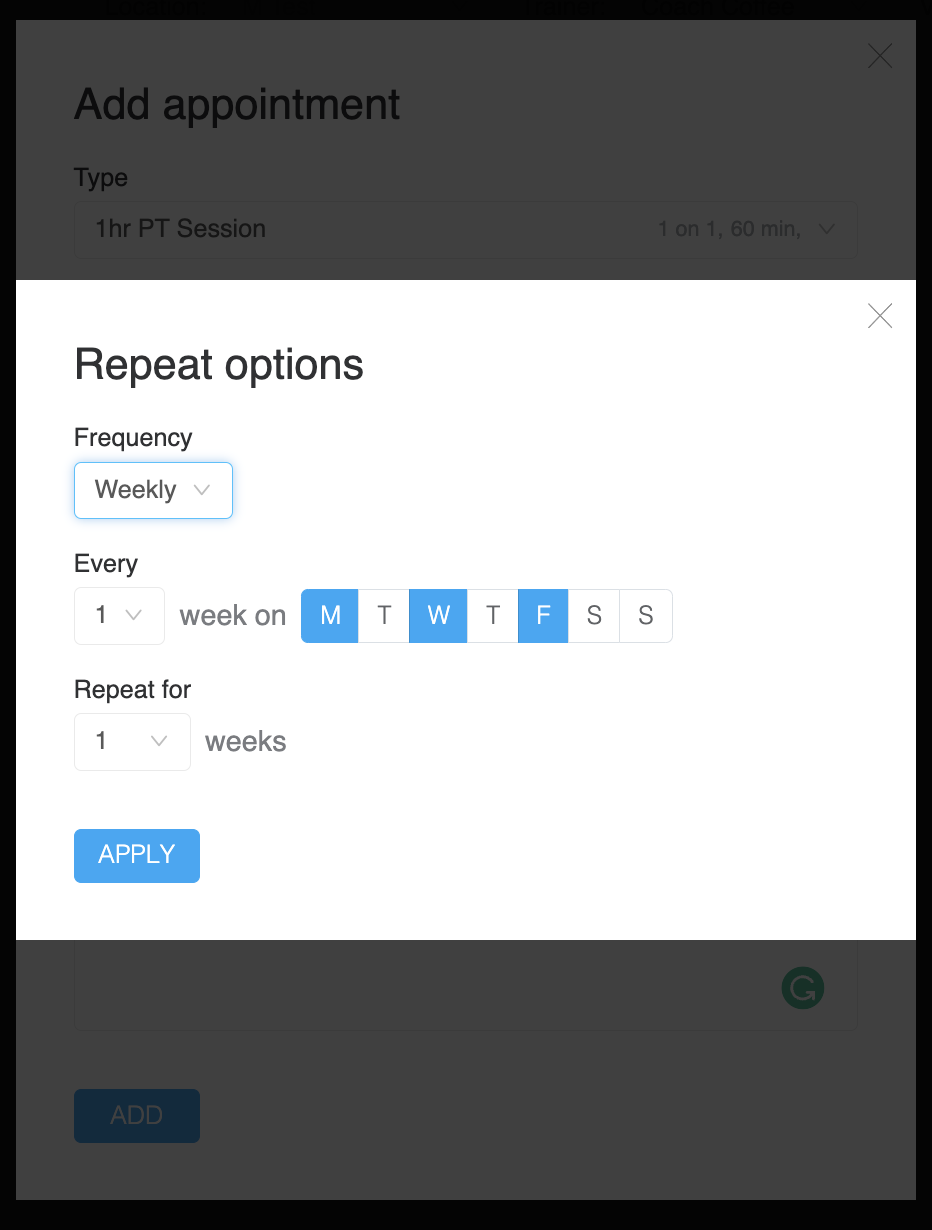 Edit and reschedule appointments
To edit or delete appointments, click on the scheduled appointment in the calendar. In the dialogue box, you will get the option to edit or delete your appointment.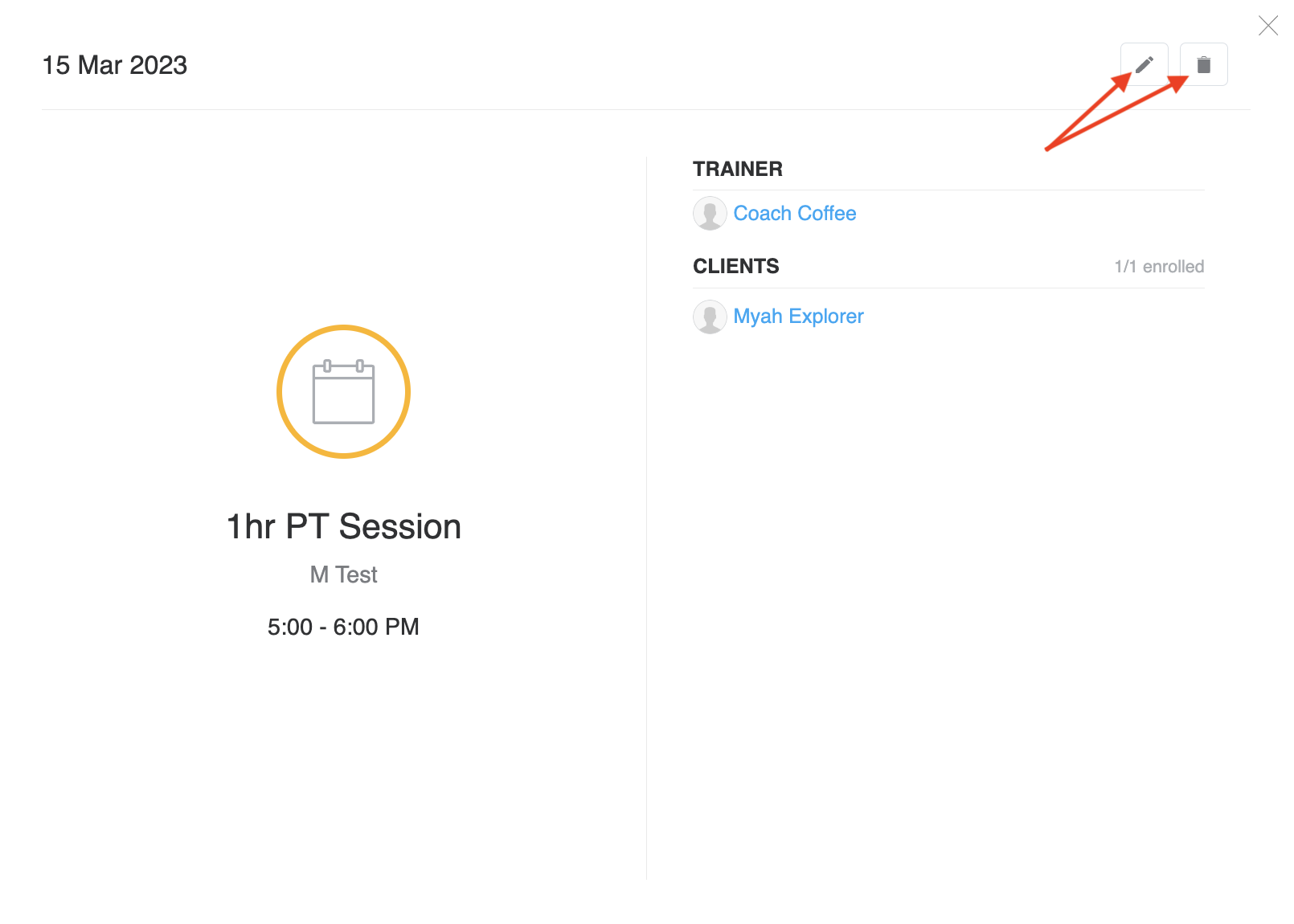 In the edit mode, you can edit your appointment details.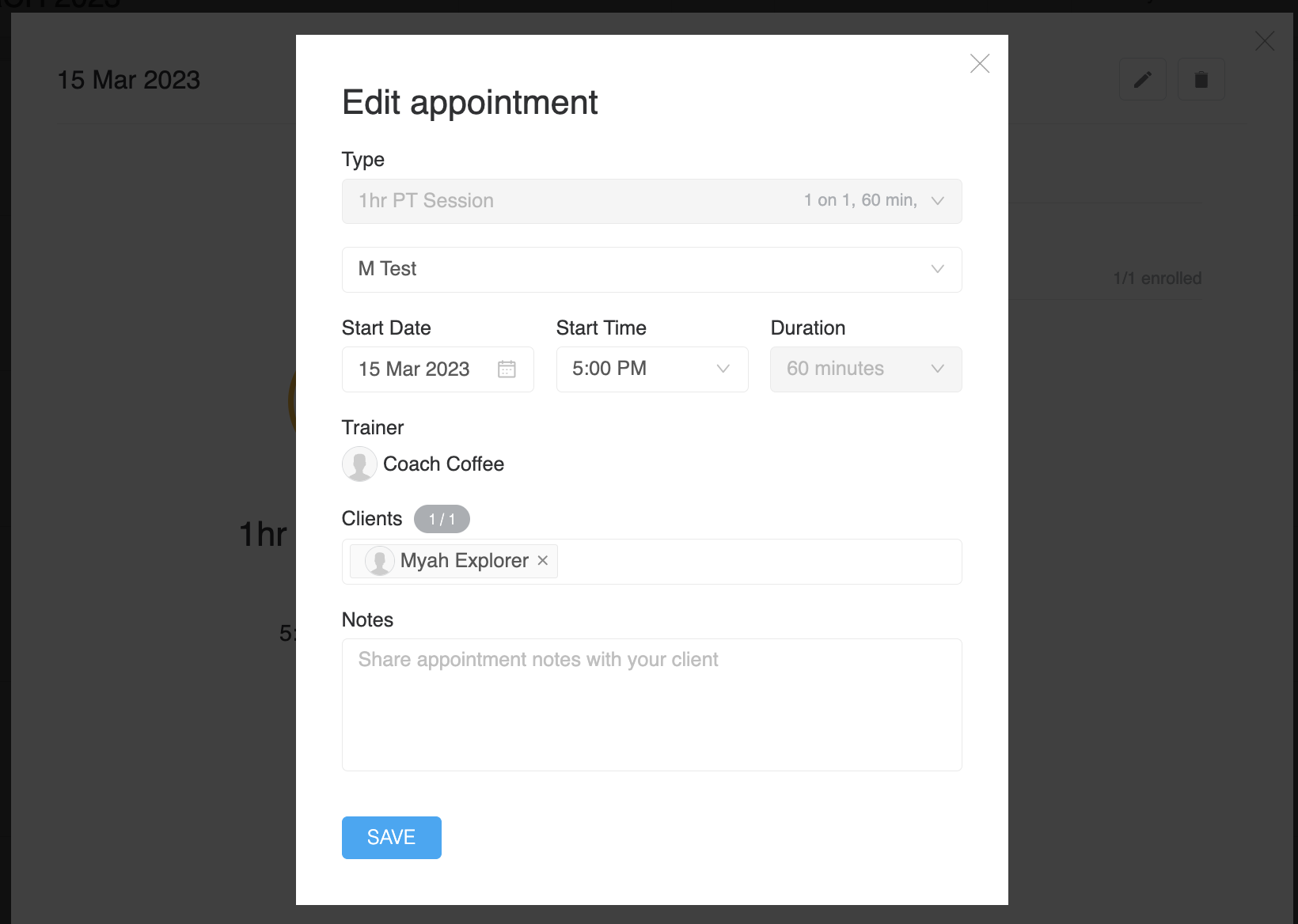 For rescheduling an appointment you can drag and drop the event between days on the calendar.
Delete recurring appointments
You can delete recurring appointments by first selecting the recurring appointment and then clicking on the delete icon.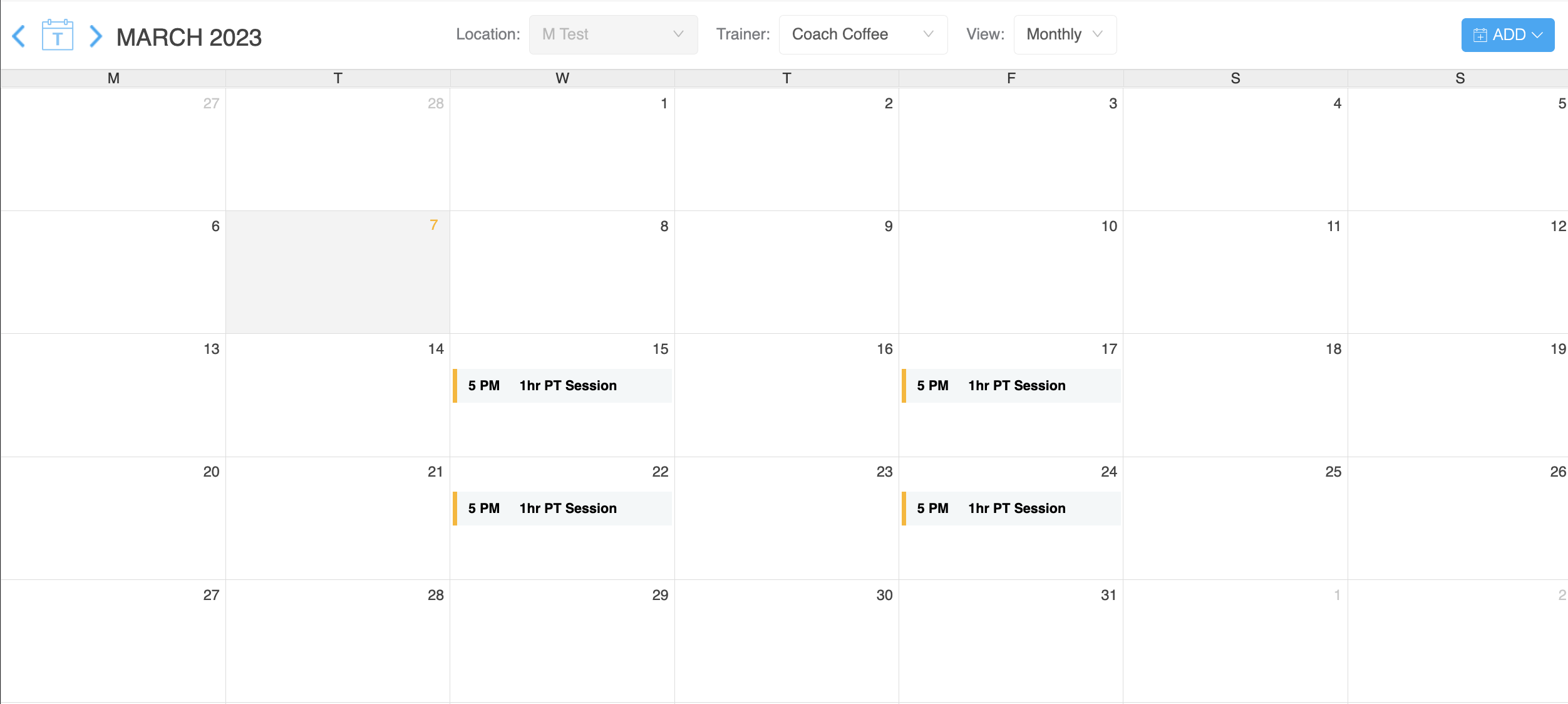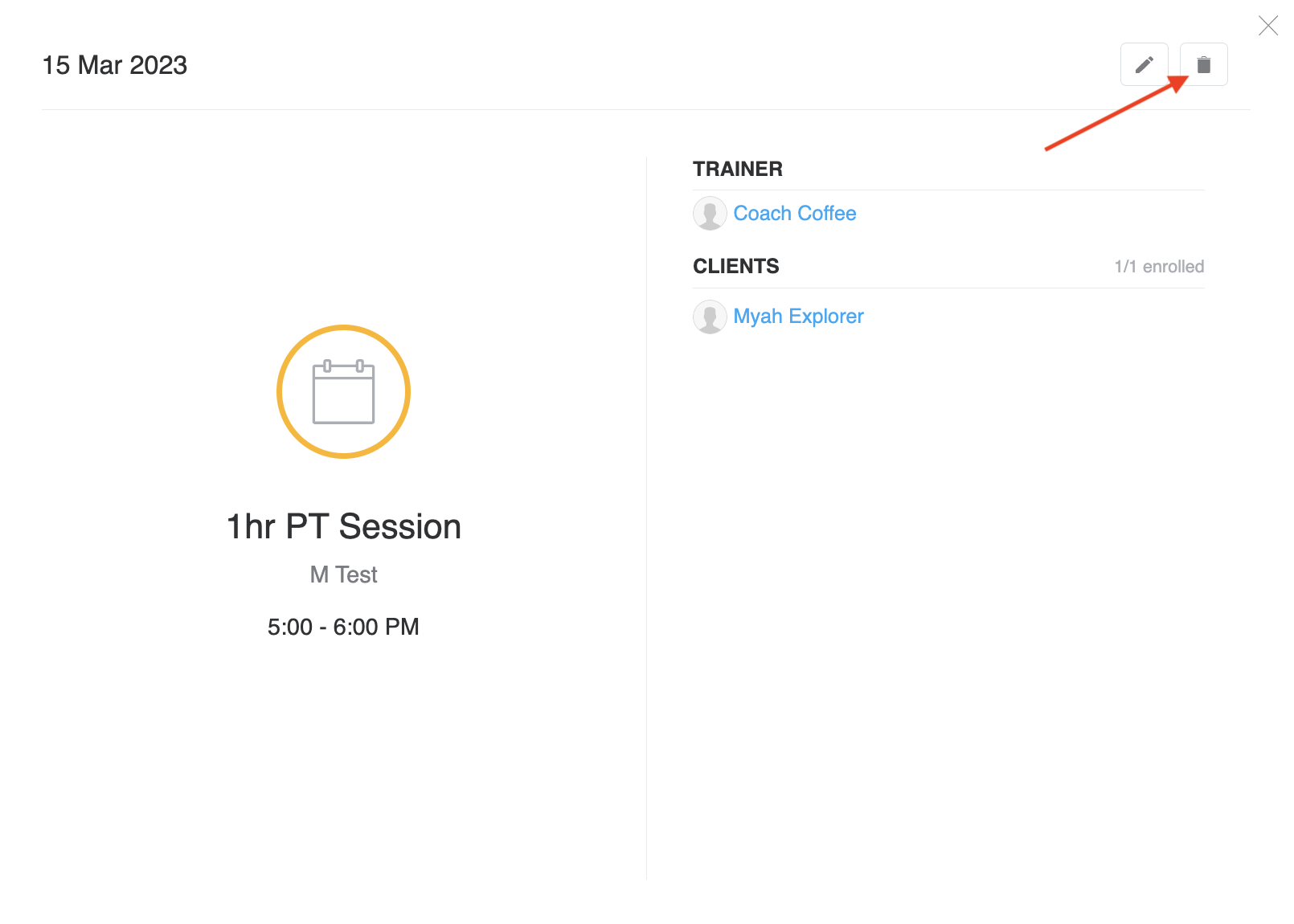 You will get 3 deleting options. Select one and delete your appointments.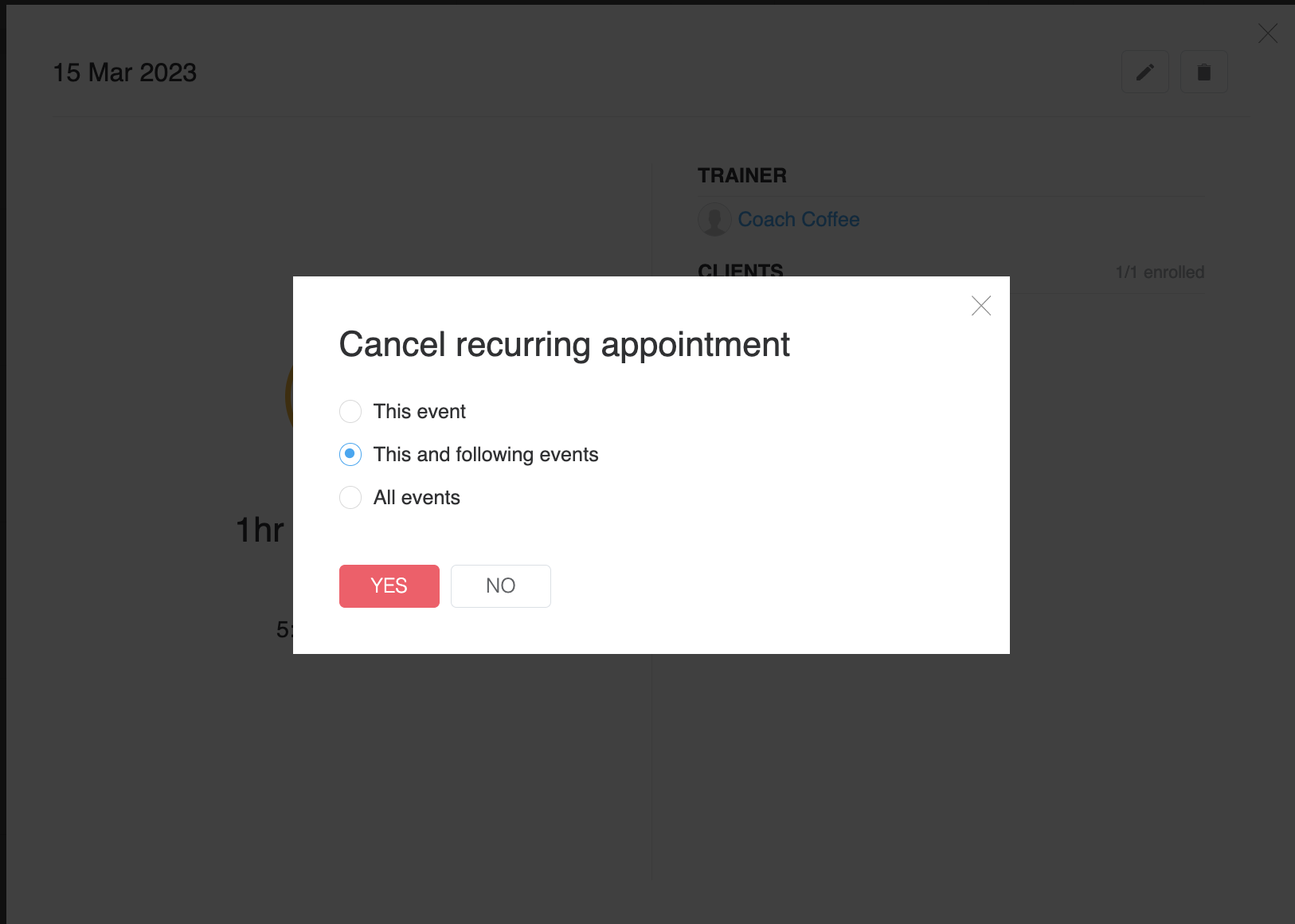 ---
Related Articles
This article was last updated on