The booking window limit allows a business to set how far in advance a client of that business can self-book an appointment.
Here are some other things to keep in mind about the booking window limit:
It's a company-wide setting - this means it applies to ALL Team Members equally. This includes the Owner and Admin(s).

The window can only be set by the Owner or Admin of a company.

The booking limits are 4 hours in advance (minimum) and 28 days (maximum)
Settings > Appointment Types is where you will find the Set client's booking window limit button as shown below.

The pop-up dialogue that appears next gives you the minimum and maximum drop-down menus as shown below: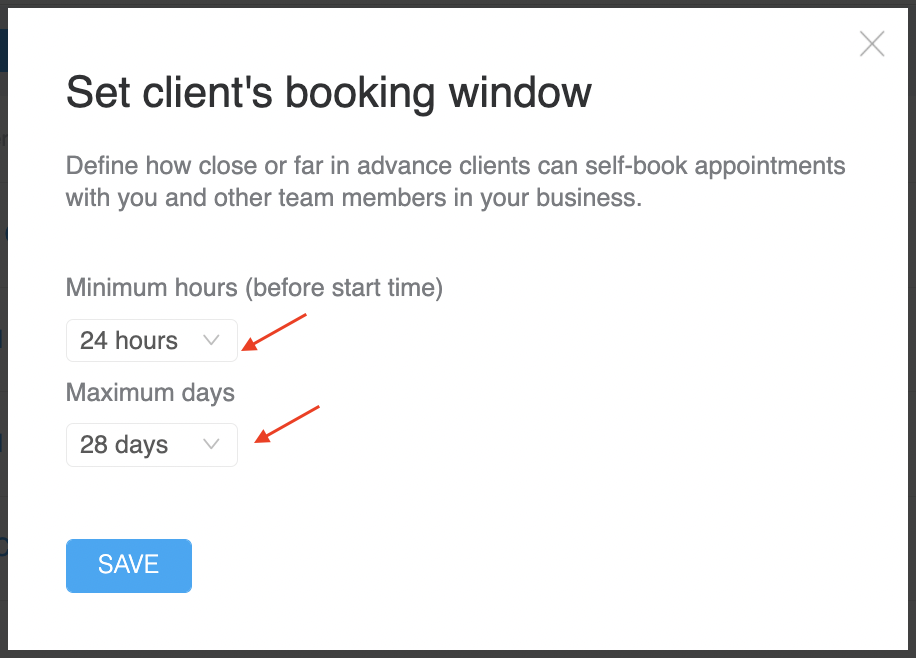 The minimum hour options are as follows: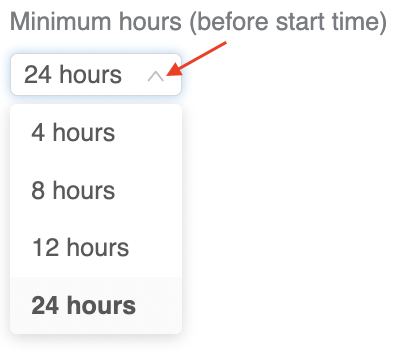 The maximum days options are as follows: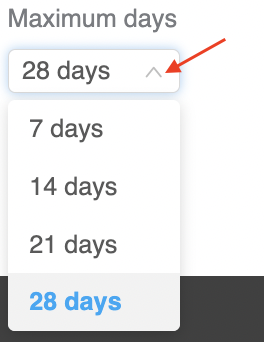 Once you've made your selections, click SAVE and you have successfully set the limit in which clients how far in advance can self-book their appointments.

Be careful not to confuse the booking window limit with calendar availability! Booking window limit is a business-wide setting, whereas the calendar availability is for each individual team member to set for themselves. Learn more here:
Setting your calendar availability for client self-booking
What are the four types of calendar availability trainers can set for client self-booking?
---
Related Articles
This article was last updated on