Video workouts are the perfect solution when you want to deliver a full workout or video class, (such as a full fitness class, Tabata workout, yoga session, or HIIT workout) allowing your clients to follow-along by seeing you and your instructions simultaneously.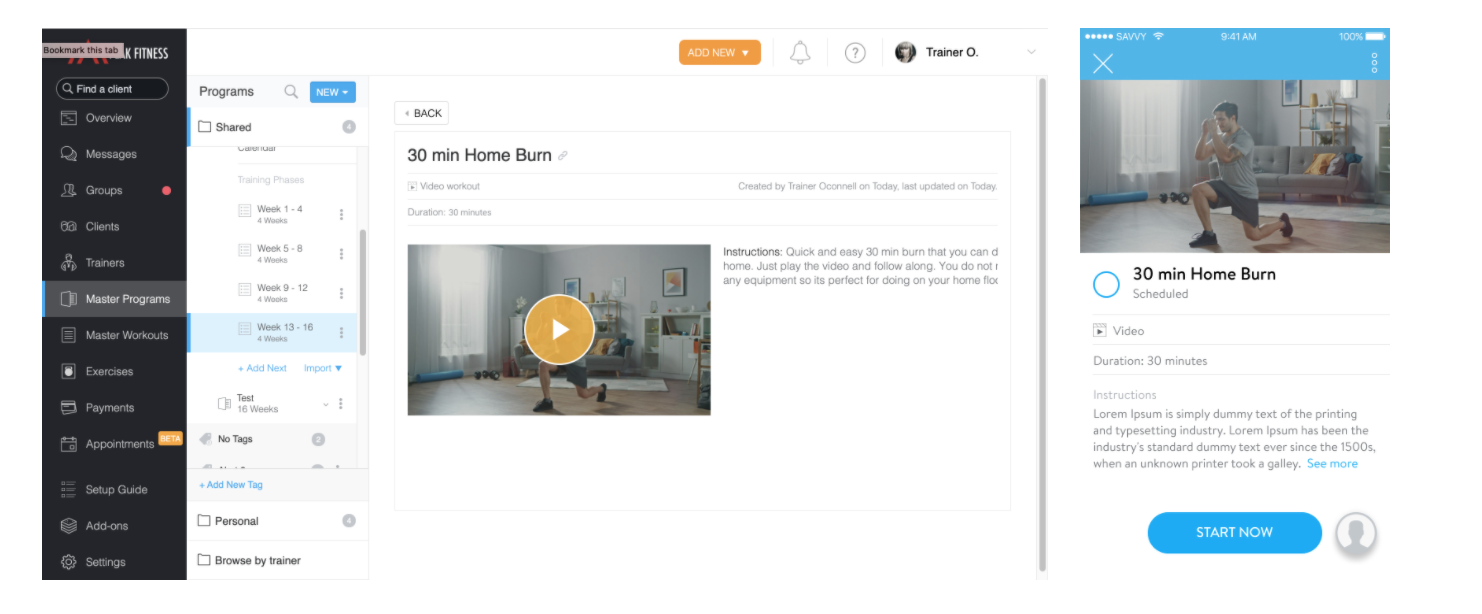 Here is a step-by-step guide to successfully creating video workouts:
What are video workouts
Video workouts are one of the 4 types of workout you can create in Trainerize. As oposed to the other types that allow you to combine shorter exercises to create a longer workout, video workouts allow you to upload full classes or follow-along video workouts, of up to 60 minutes to the Trainerize app.
Video workouts can be added to a client's program or master program, just like all the other workouts.
Learn more on how to create a video content strategy and how to market your on-demand video workouts and classes.
How to create a video workout
You can create a new video workout from the Master Workouts page, in the Shared folder.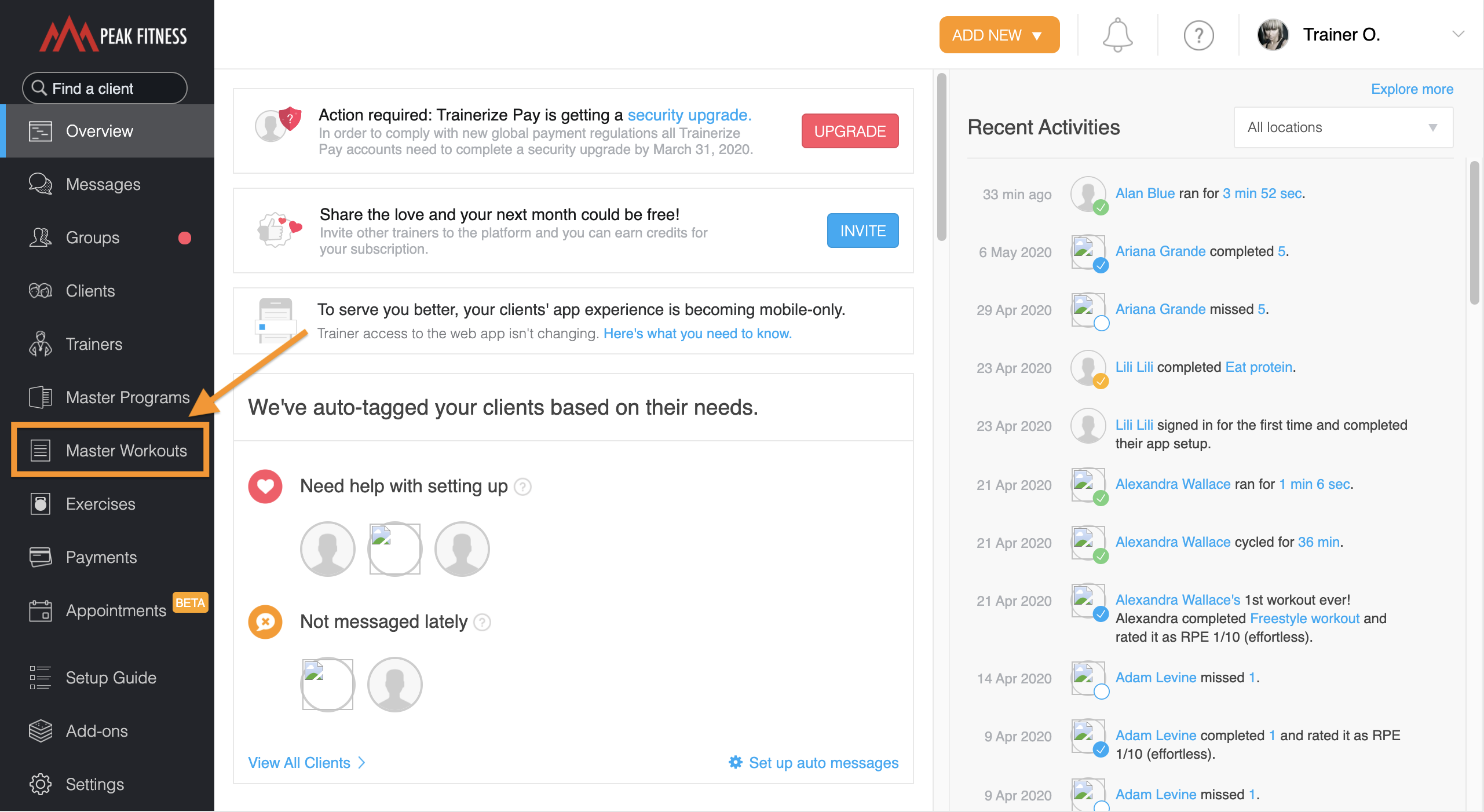 Select the Shared folder.
Please note: Access to editing the Master Workout Shared folder is restricted to certain trainer roles. You can read more about trainer and staff permissions here.
Under "View All", click on the "NEW" button, if you have any previously made workouts: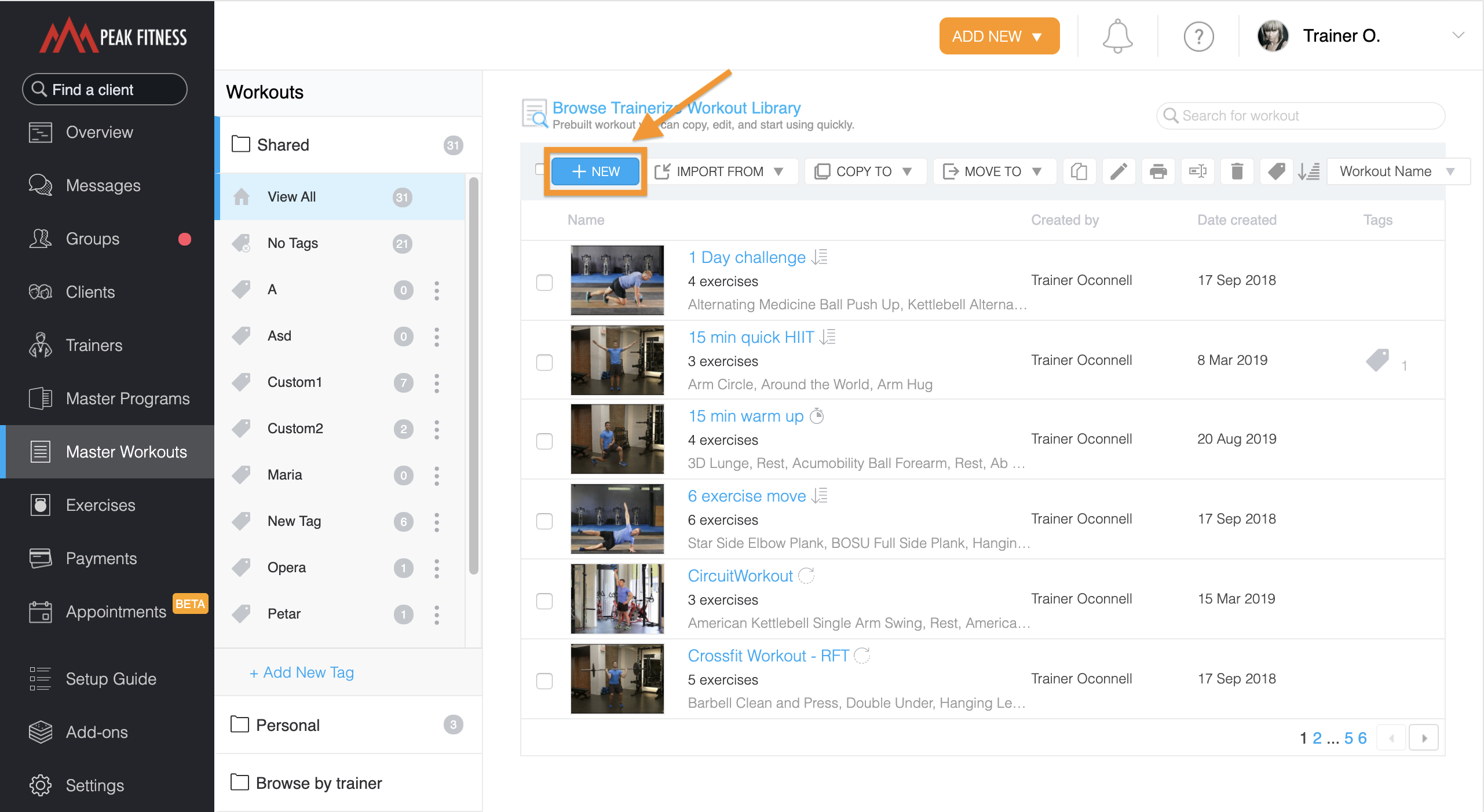 Or click on "Build New" if there are none: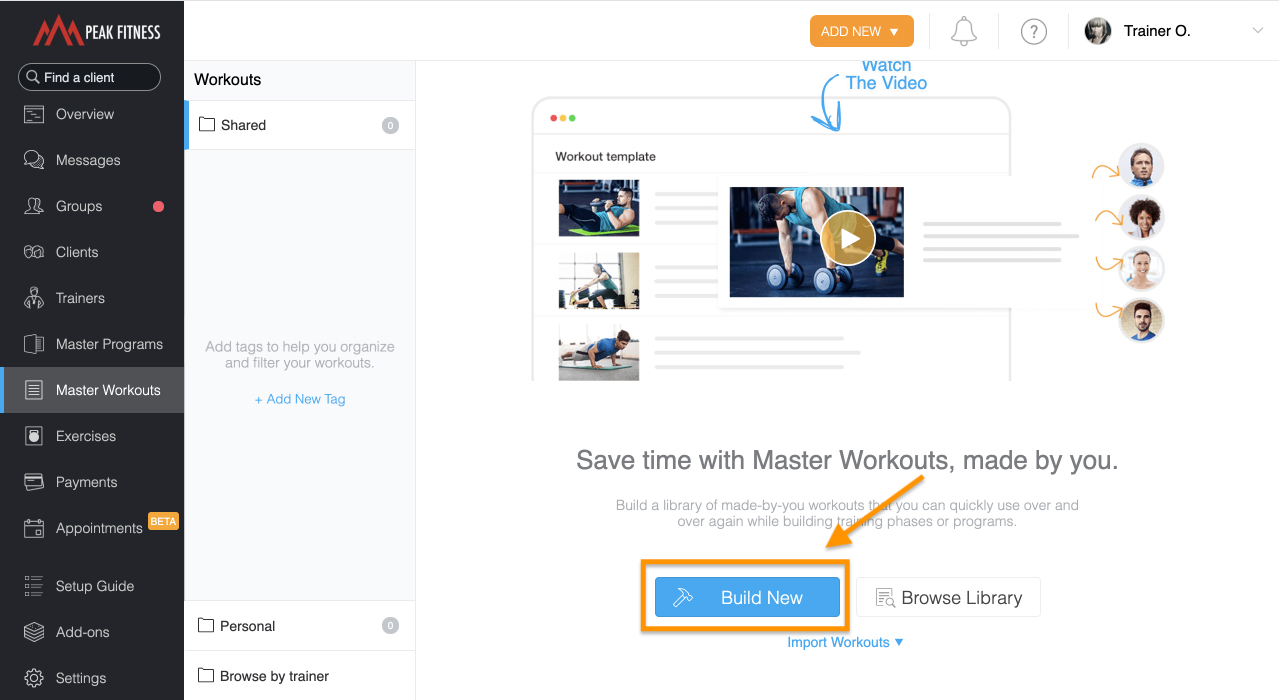 Select "Video" in the "Type of Workout" option: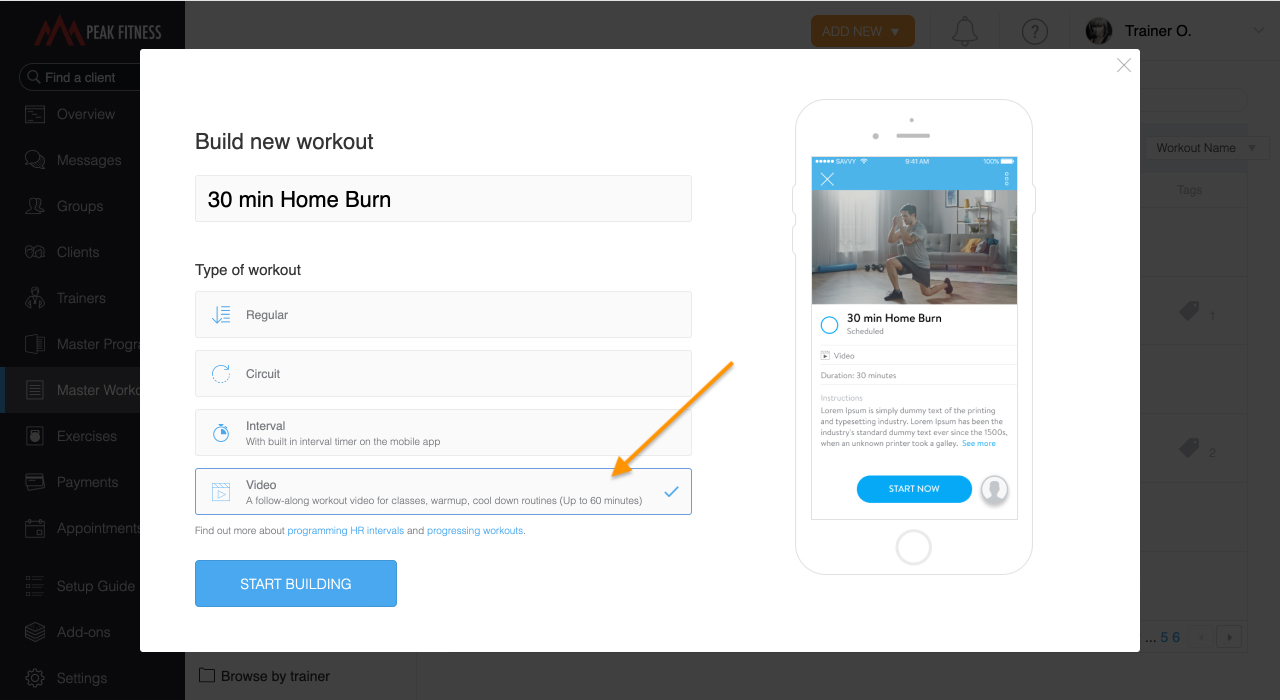 Next, in the video workout dialog, you can upload your video, as well as add a name, instructions, and tags to the workout. When you're done, click SAVE AND UPLOAD.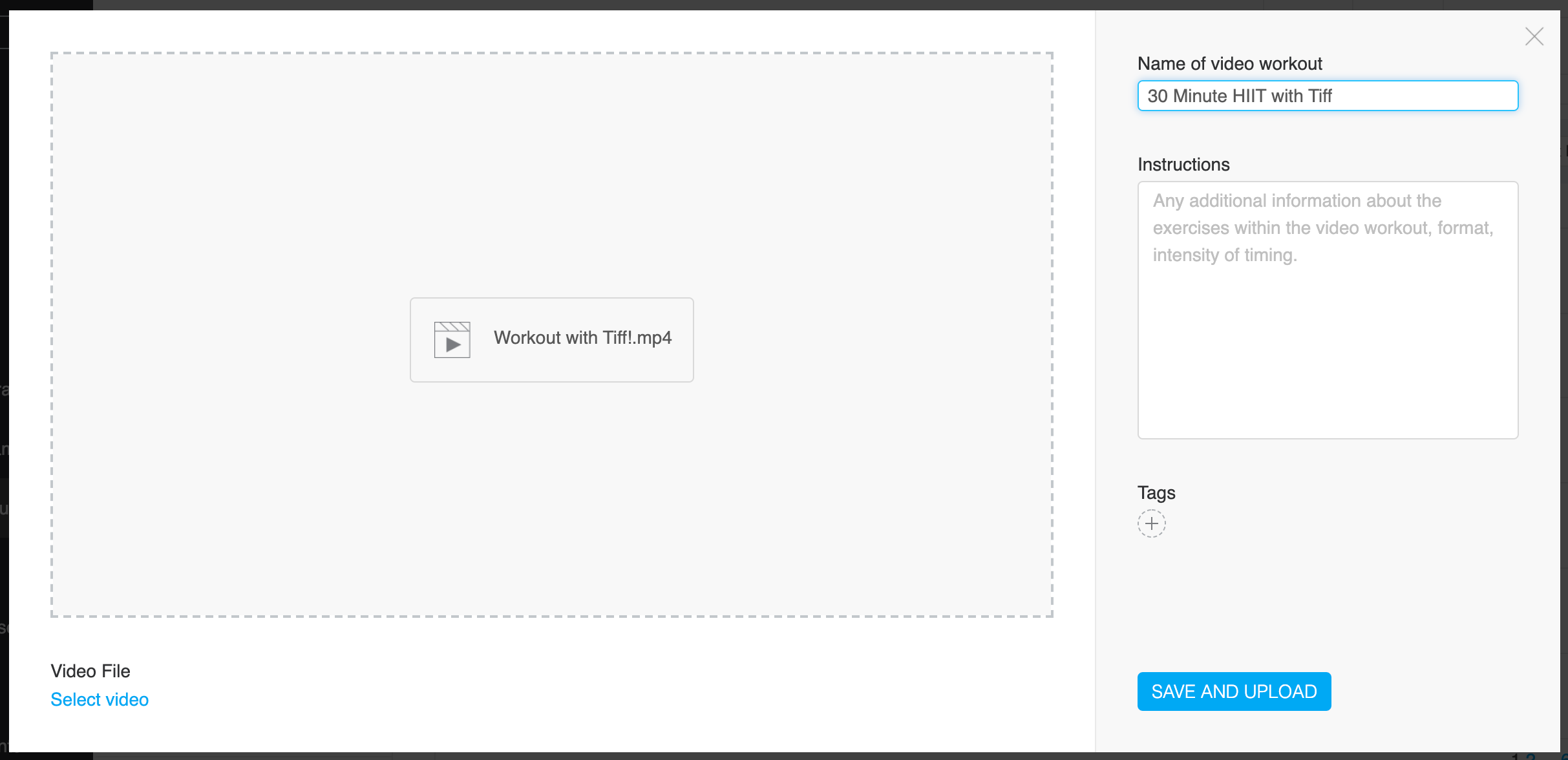 When you click SAVE AND UPLOAD, you'll see a pop-up at the bottom right of your screen. While the video uploads, you can continue to upload another video.
Keep in mind, you will need to stay within the same page as the video uploads, otherwise the upload will be cancelled.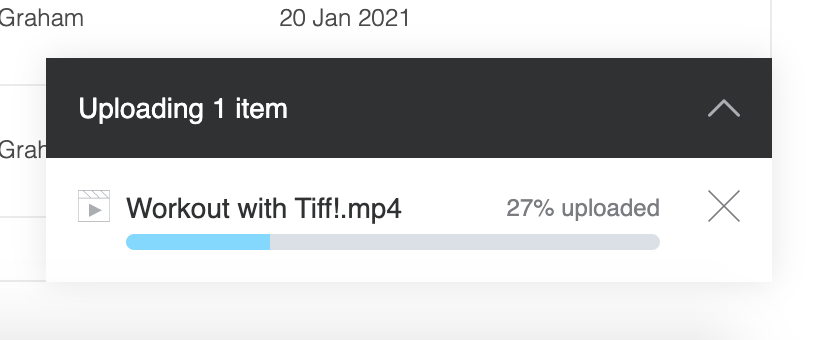 If you're looking to shorten the upload time, have a look at the article below. We guide you through compressing videos.
How to pre-compress your video workouts to speed up uploading times
Once you've uploaded and saved your video workout, you can go back into the workout to add closed captions. More information here.

Now that your video workout has been created, you can now import it to any Master or Client Custom Program.
Keep in mind:
The duration of the video can be up to 60 min.
The only video format supported is .mp4
Video orientation: please ensure your video is in landscape format.

Replacing a video for an existing workout will delete the previous one, cannot be recovered once you agree

Replacing the video will trickle down to all linked instances (programs, wods)

Editing the name or instructions will

not

trickle down to the linked instances.

You cannot create a new video workout from Master Programs or from a client's Custom Program. However, you can import a video workout from your Master Workouts to any Program.
Check out these best tips for creating killer video classes and workouts!
How to import a video workout to any program
You can import the video workouts just like any other workout type from master workouts.
First, import the workout into the desired Training Phase:








Importing the same video workout will not work; you will be notified with an error message in the bottom of the screen:


Keep in mind:
When importing, imported video workouts will be a linked sequence to original video workout in master workouts,

it cannot be edited, you can only delete it from the program

.

Video workout can be imported into a master or custom program

The instance within a program is linked to the master workout

You cannot import the same video workout twice within a program training phase
Pricing for Video Workouts
Before your clients can access your video workouts, you'll need to grab some streaming time credit.
Streaming time must be purchased in increments.
Every time a client watches a video workout it counts as a stream.
Streaming time is deducted in 1-minute increments.
1 pack of client streams contains 100 hours of stream time and costs $10.



Learn more on how to charge for your on-demand video workouts and classes and make on-demand video workouts part of your client programming!
---
Related Articles
This article was last updated on