In this article, we will cover two ways paid appointments can be cancelled. The first is self-cancelling by the client and the second is by the trainer.
Self Cancelling for Clients
When creating an appointment type, trainers have the option to select the "Allow self-cancellation..." button. Selecting this button will allow clients to cancel an appointment on their end.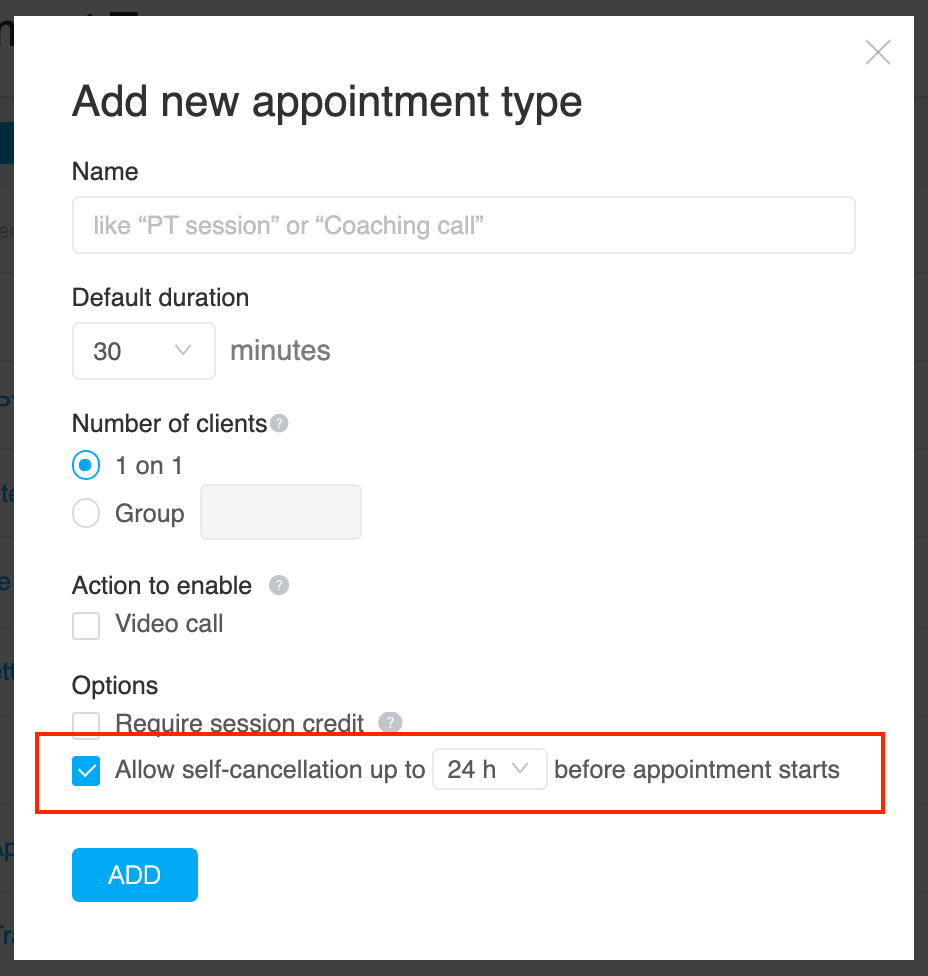 By default, the cancellation window is set to 24 hours. However, you can also select from 1, 2, 6, 12, 24 and 48 hours.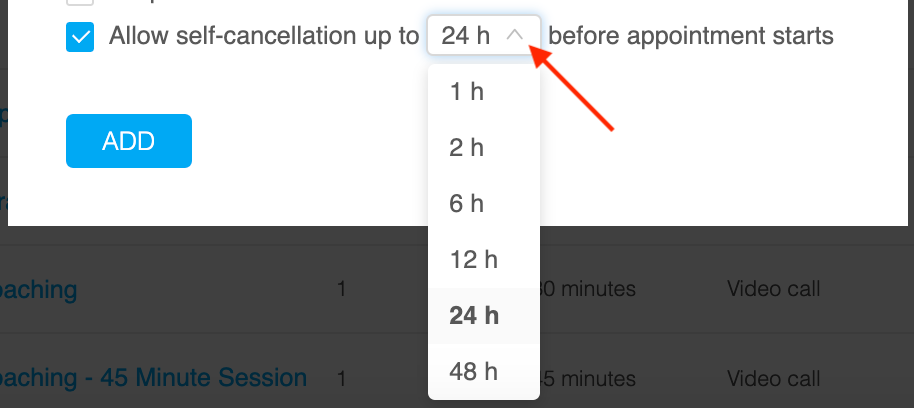 Self-cancellation can be selected for both 1 on 1 and Group appointments.

If the appointment is paid, the client will get the credit back for each appointment that was cancelled by the client (1 appointment = 1 session credit).

Trainers can always cancel appointments on their end, regardless of whether or not self-cancellation is selected for an appointment or not.

If a trainer changes the cancellation window (for example from 24h to 12h) for an existing appointment, it will affect all appointments - including the ones that were already scheduled in the calendar.
Cancelling by Trainers
Go to the Appointments tab, select the appointment you wish to cancel.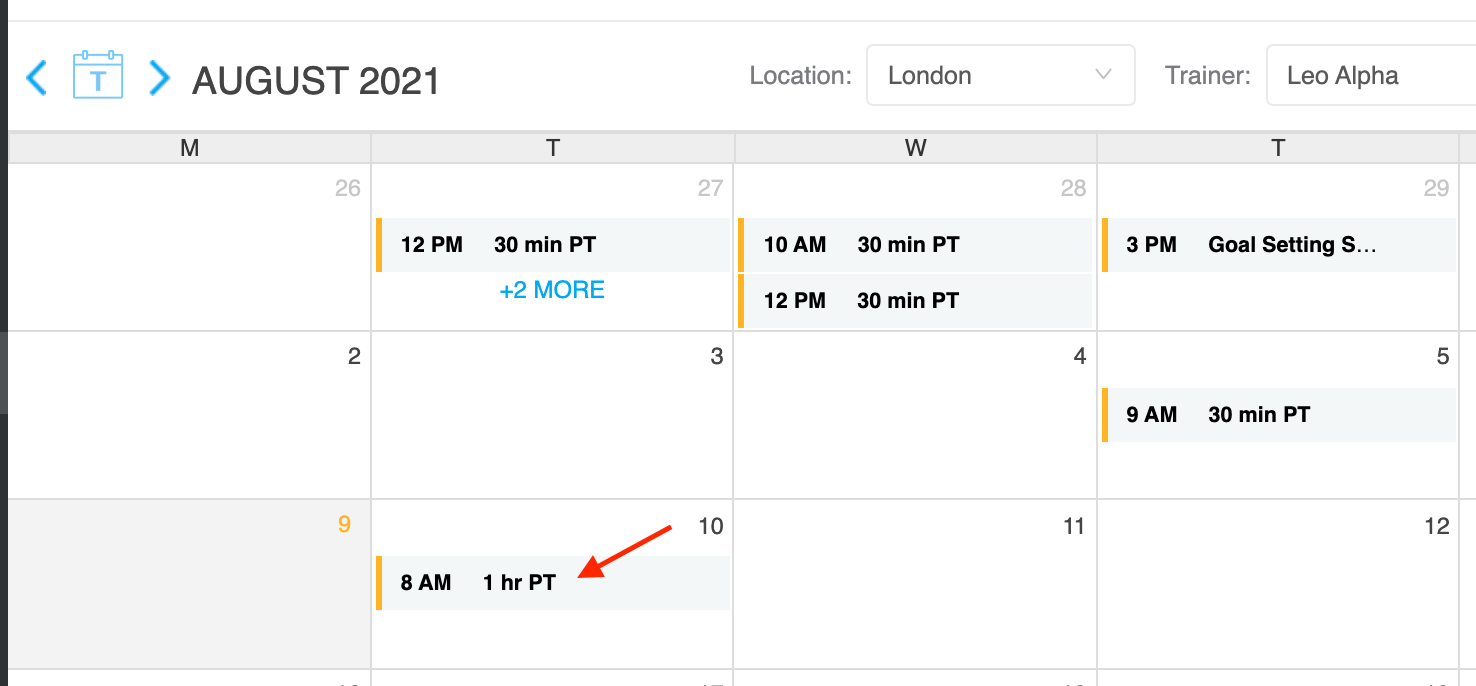 Click the Delete button at the top right of the pop-up dialogue.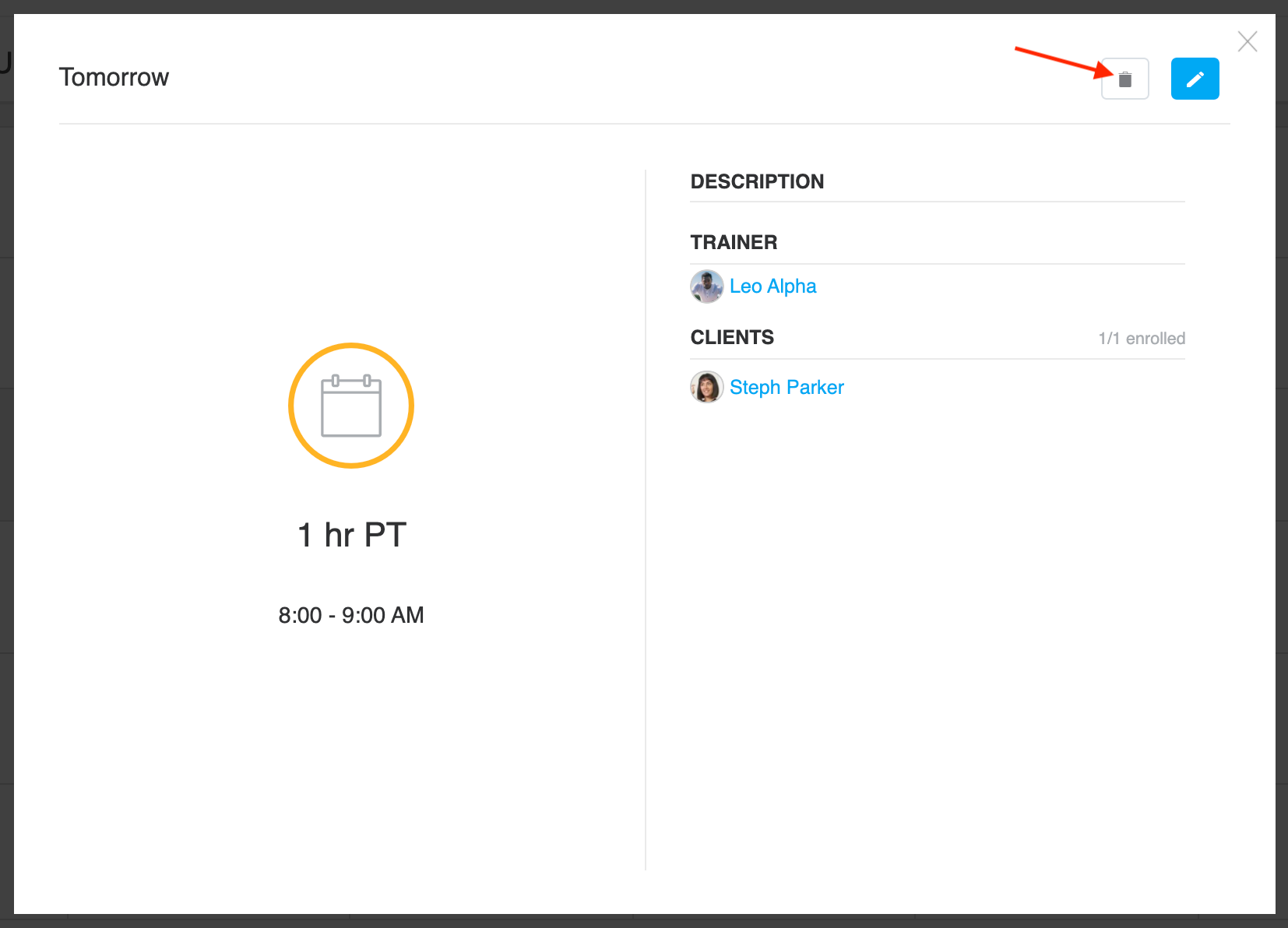 Click Delete. From here you have two options: either cancel with a refund, or with no refund.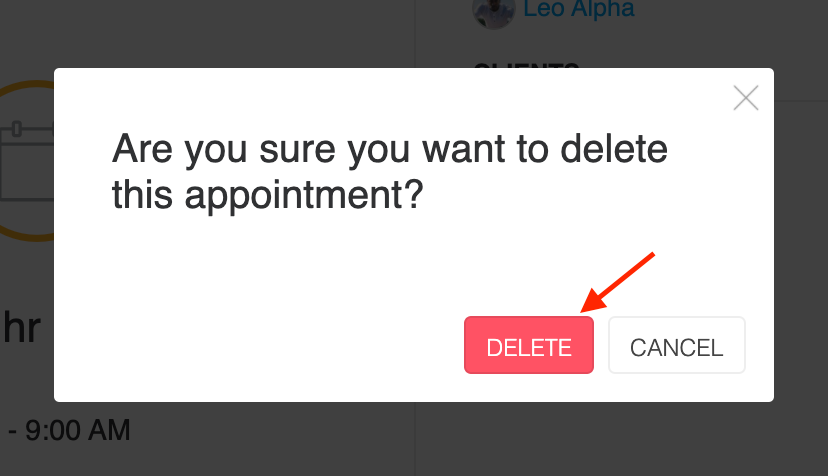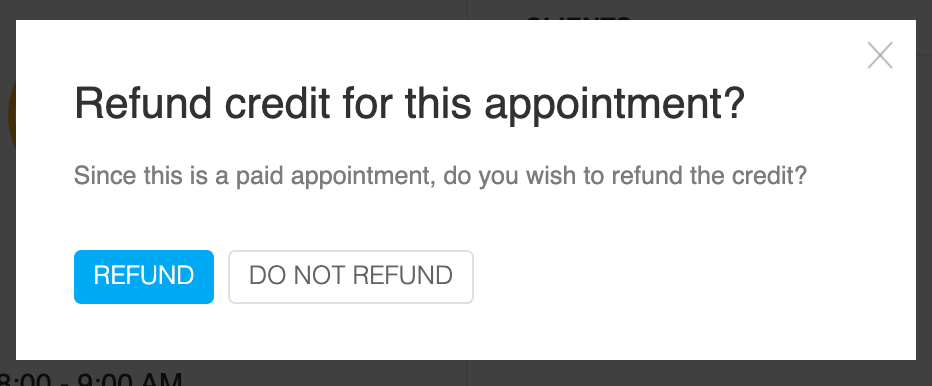 1. If you select REFUND:
The session credit that was used up will appear back in the client's profile and can be used to schedule a new appointment.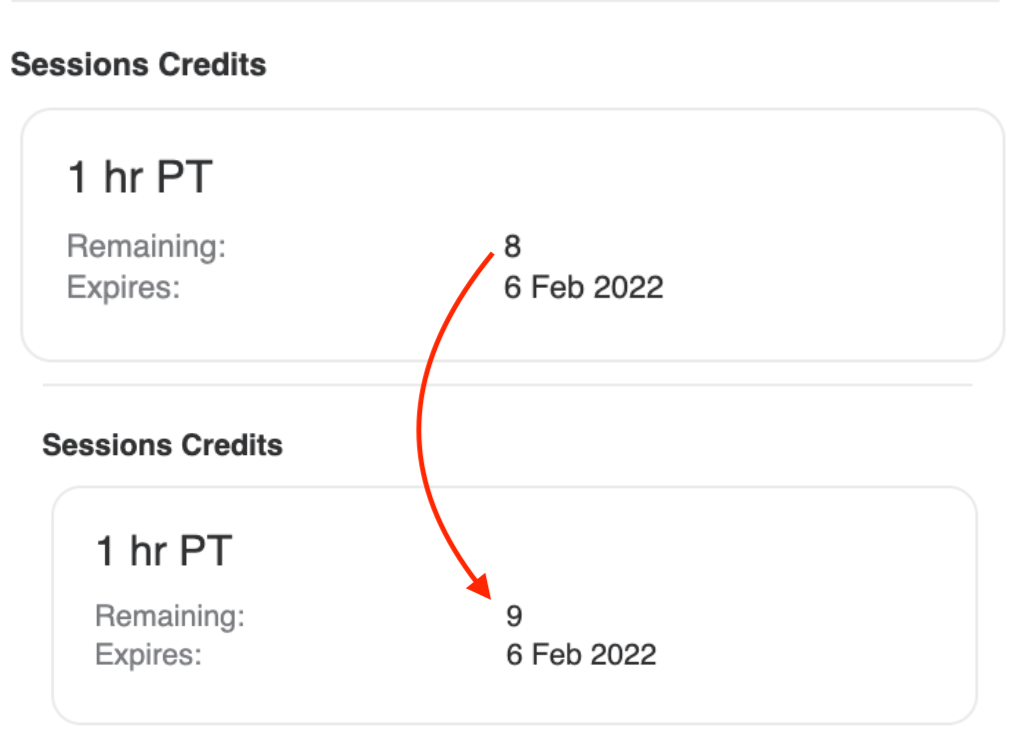 2. If you select DO NOT REFUND:
The session credit will not be added back to the client's profile.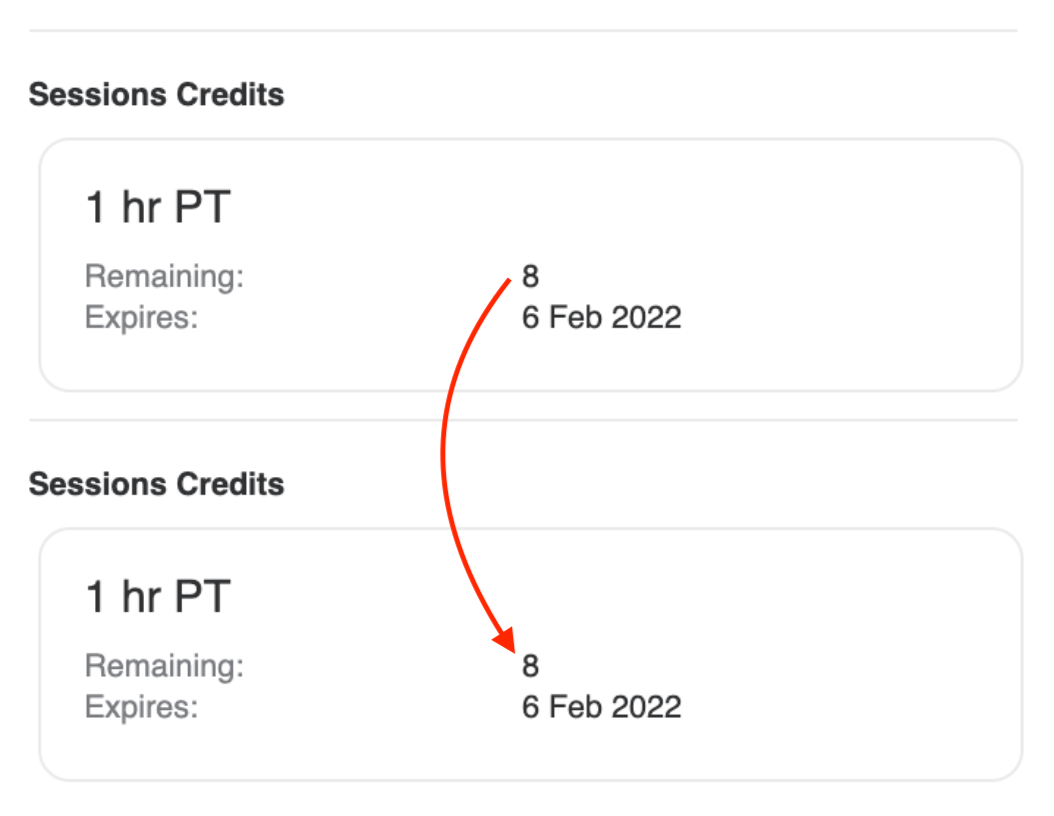 ---
Related Articles
This article was last updated on