Appointments types will allow you to categorize your appointments and create different types such as an online assessment, consultation, coaching call or PT session, and optionally turn on Video Calls.
1. You can create new appointments under Settings > Appointment Types > + NEW: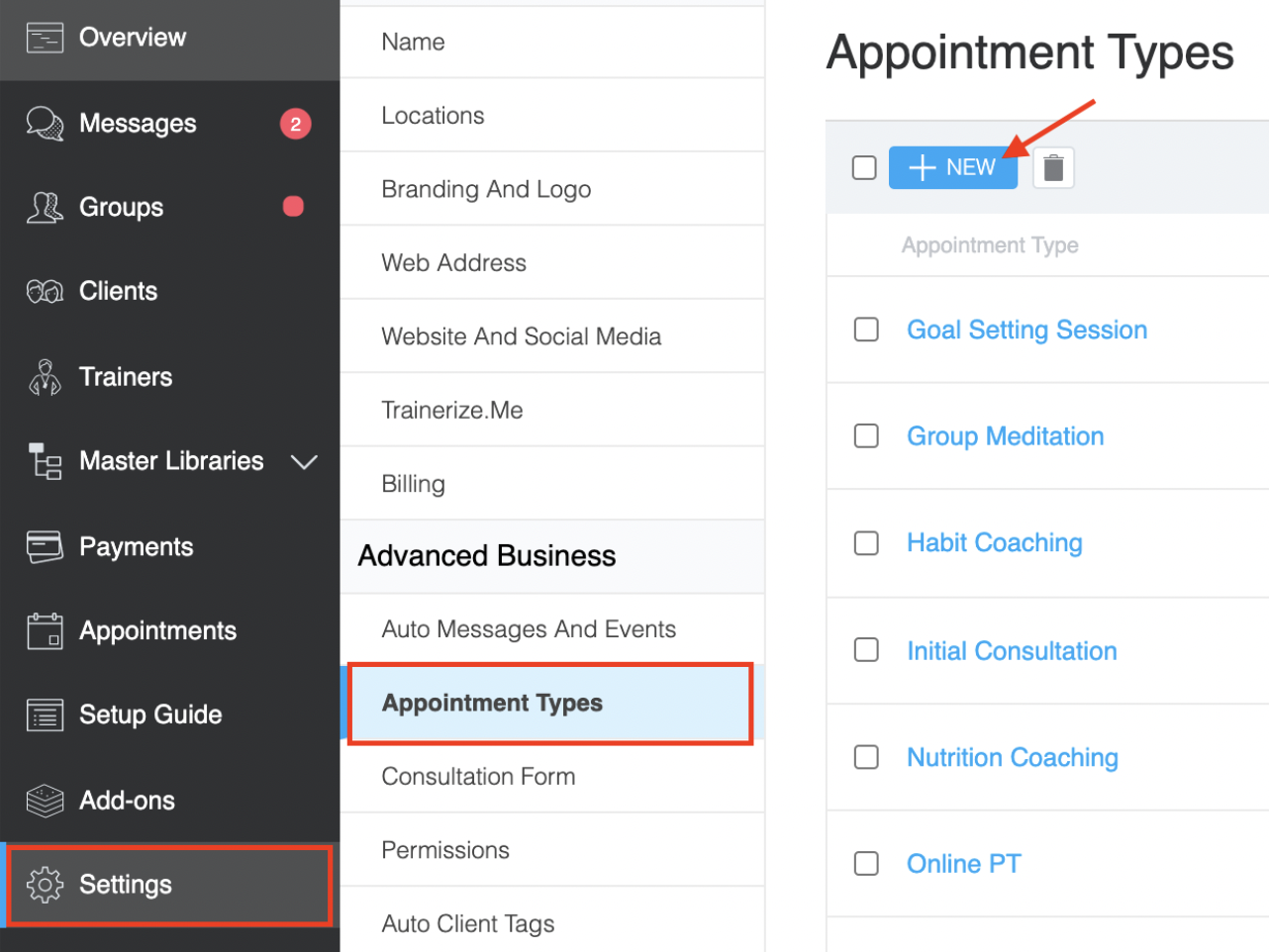 2. Next, fill in the information in the pop-up dialogue:
Name - will be visible to your clients
Duration - choose between 15, 30, 45, 60, 90, and 120 minutes
Number of clients - NOTE: only 1:1 is available at the moment for virtual calls (meaning a trainer and a client in the call (two people total). As soon as you select "Group" the Type of Appointment options will grey out. Group calling is coming soon, stay tuned!
Type of Appointment - If you selected "1 on 1" previously, you can then choose whether that 1 on 1 appointment is in person or through the app (virtual video call).
Options - can select whichever apply

Require session credit
Allow clients to cancel or reschedule
Show availability calendar client to self book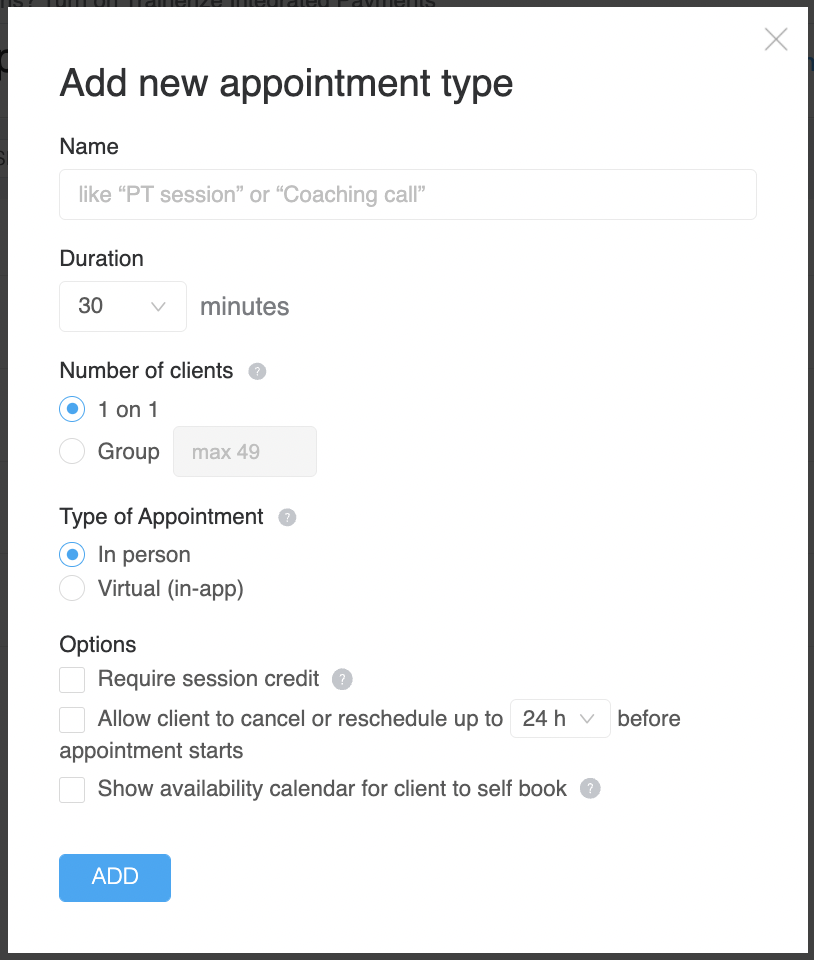 3. When you're done, click ADD.
Added an appointment type and now want to make changes? Here's what you can and cannot edit after saving an appointment: How to edit Appointment Types (and what gets grandfathered)
---
Related Articles
This article was last updated on