There are a few different ways to sell products to clients through Trainerize.


Trainerize.me (client self-purchase)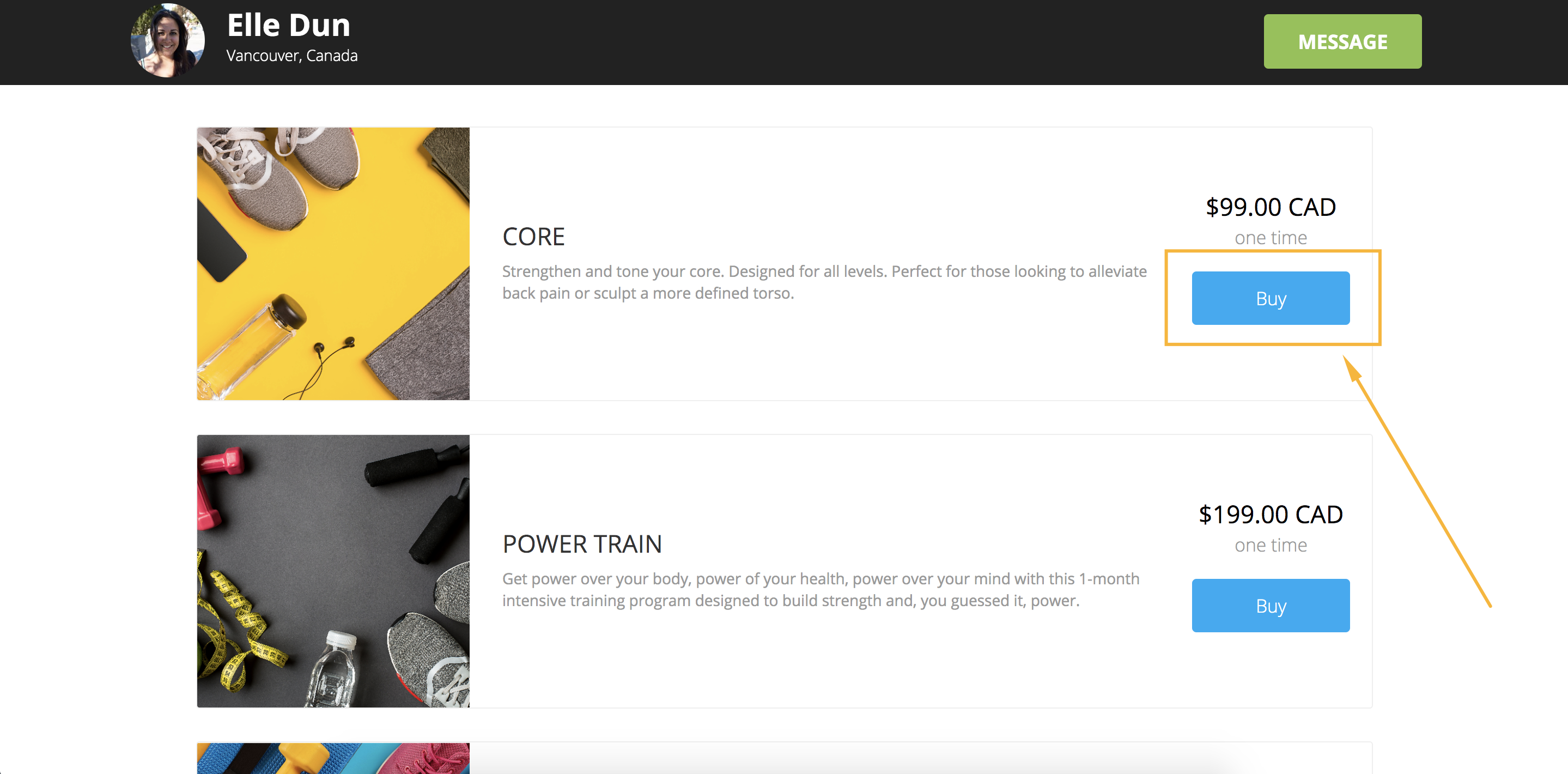 The fastest way to sell products to both new and existing clients is to list them on your public Trainerize.me site (included in all Trainerize plans at no additional fee). Think of this as your e-commerce or digital storefront.
You can list and sell both core products and add-ons on your Trainerize.me profile and use shareable links to market all of your products anywhere you like (e.g., your website and social media channels, email newsletters, etc.).
Prospective clients looking for training services can see and browse through your products and instantly make a purchase by entering their payment information. As soon as their purchase is complete, they are sent an email inviting them to set up their client profile.
Likewise, your existing clients can also browse your Trainerize.me profile to find their next product or discover add-ons they can purchase to customize and enhance their training experience. When an existing client makes a purchase through Trainerize.me, it is either instantly added to their account or (if they already have active/conflicting products) added to their product queue and starts at a predetermined future date.
Learn how to market and sell products on Trainerize.me.


Manual sale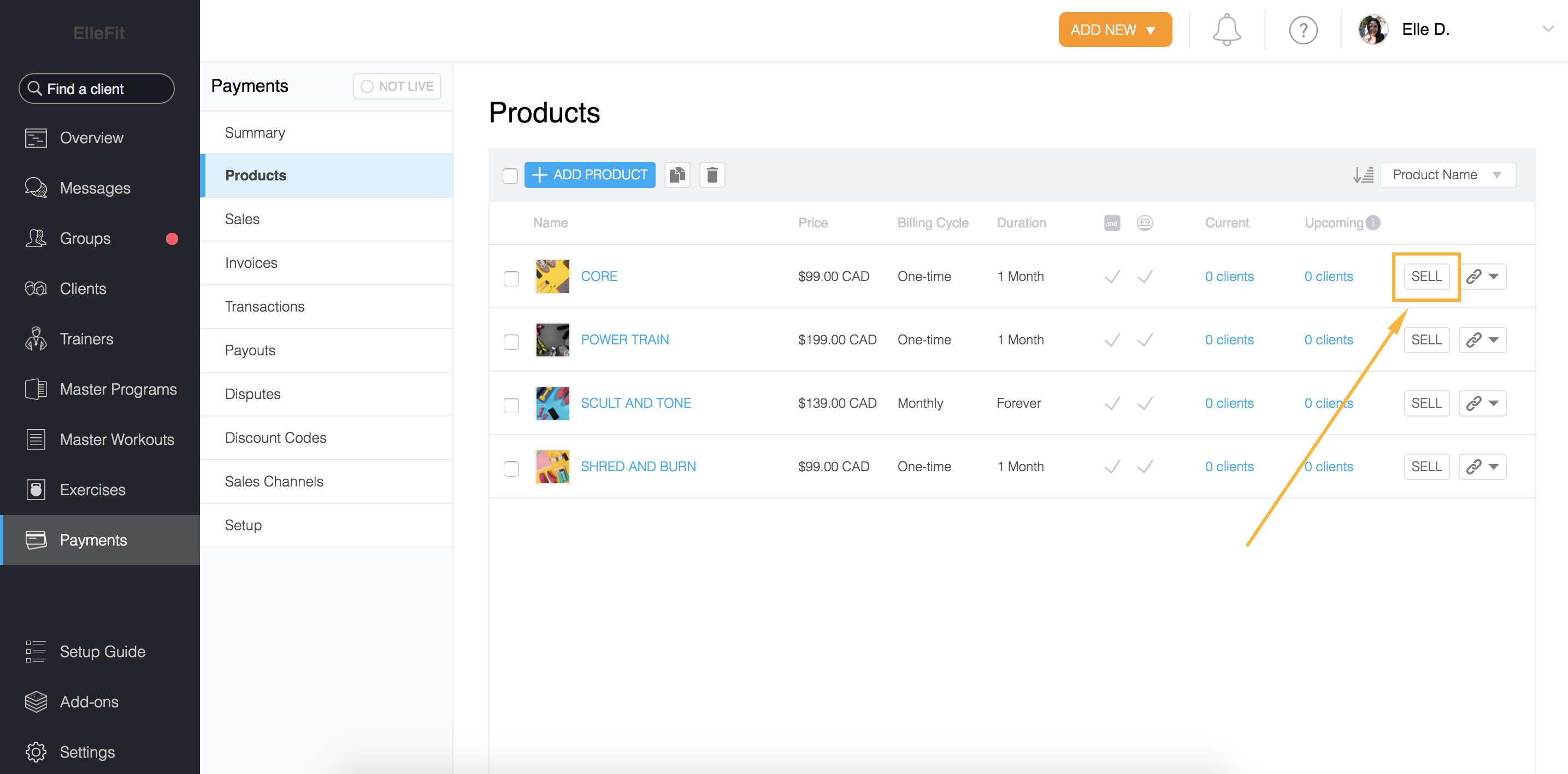 In addition to having existing clients self-purchase products through Trainerize.me, trainers are able to manually sell products to existing clients (clients already added to their Trainerize account).
This is done by a trainer from the web app version of Trainerize. The trainer identifies the product they want to sell and add it to a client's account (or multiple clients' accounts) as a pending purchase. The client receives a message asking them to approve the product and allow the purchase to go through. If a client decides not to buy the product, they can cancel the pending purchase.
This is most often used following a consultation or client-trainer conversation where a client has shown interest in purchasing a specific product. Based on those conversations, trainers can create a manual sale and send an invitation to purchase a product directly to a client (or multiple clients at once). This saves a client from having to search for the product and can speed up the buying process.
It's also commonly used when trainers want to sell custom products that they have built for specific clients and don't want to list publicly on their Trainerize.me profiles.
Learn how to make a manual sale.

Send an offer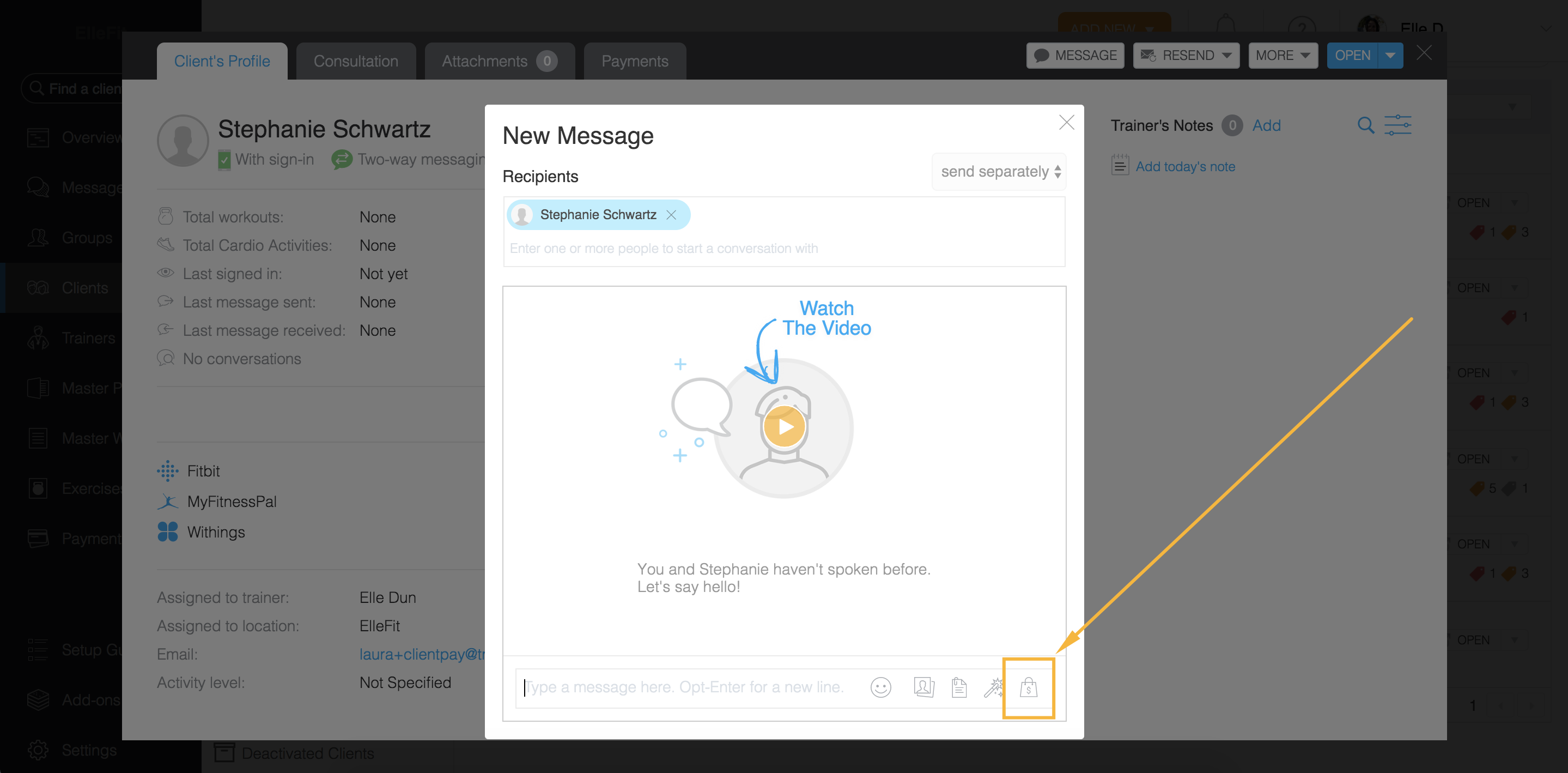 Once you've landed a client, you'll want to do everything you can to keep them training with you. One of the best ways to do that is to make sure they're on the right training program every step of their fitness journey and that means offering them the perfect products at the perfect times.
You can do this for existing clients by sending them product offers.
These offers are direct links to a specific product's checkout page (on Trainerize.me) that you deliver to a client either as an auto-message built into their program or as a direct or group message. You can attach discount codes to the products as well to offer an extra incentive for clients to buy.
Learn how to send a product offer.
---
Related Articles
This article was last updated on