In addition to having clients self-purchase products through Trainerize.me, it's also possible to manually sell products to existing clients (clients already added to their Trainerize account).
This is most often used following a consultation or client-trainer conversation where a client has shown interest in purchasing a specific product. Based on those conversations, trainers can create a manual sale and send an invitation to purchase a product directly to a client (or multiple clients at once). This saves a client from having to search for the product and can speed up the buying process.
It's also commonly used when trainers want to sell custom products that they have built for specific clients and don't want to list publicly on their Trainerize.me profiles.
How to make a manual sale
All trainers can create a manual sale through:
1. Anywhere in the app via the "Add New" button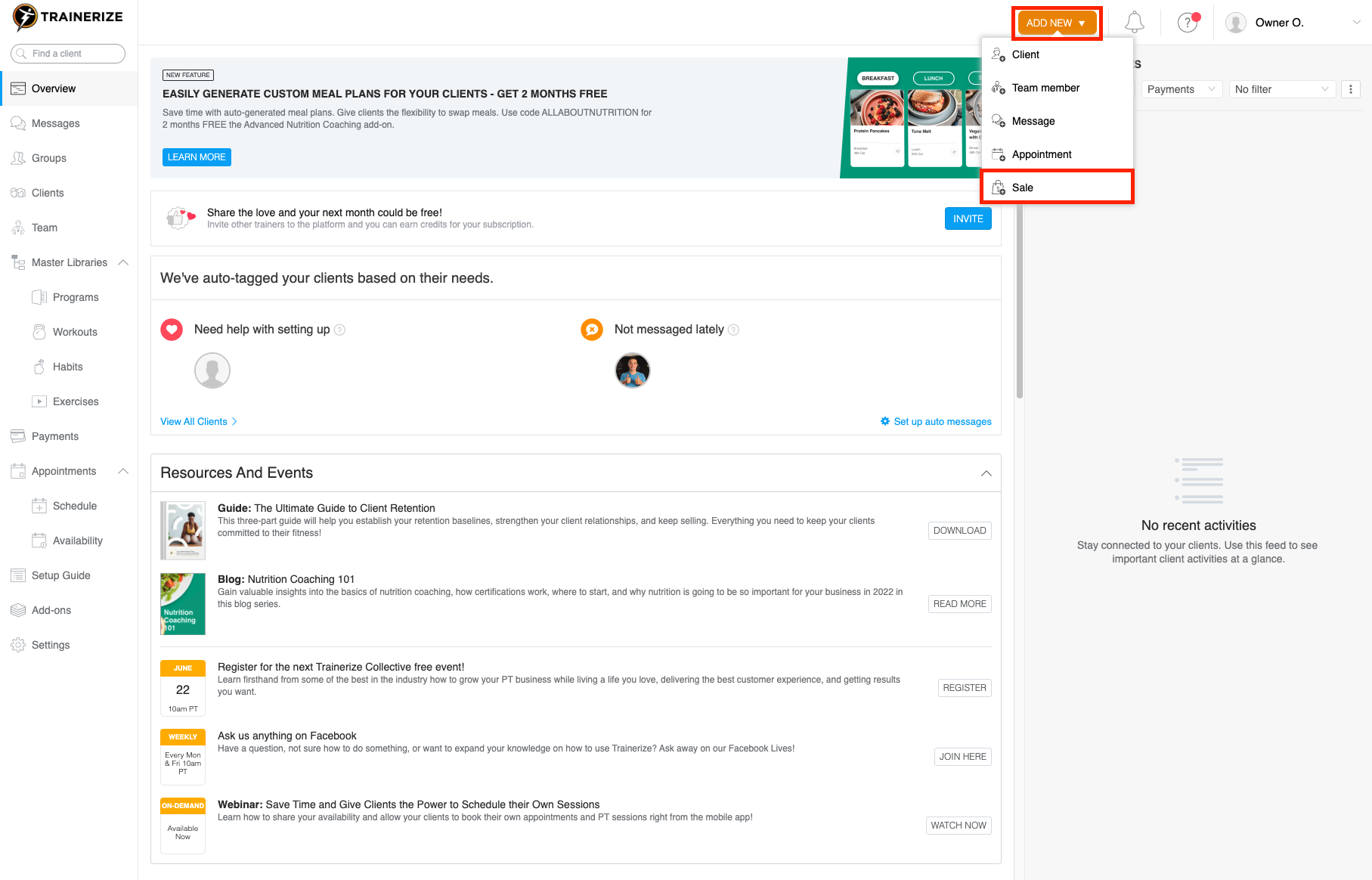 2. Client's profile, by selecting the Sales tab > Sell New Product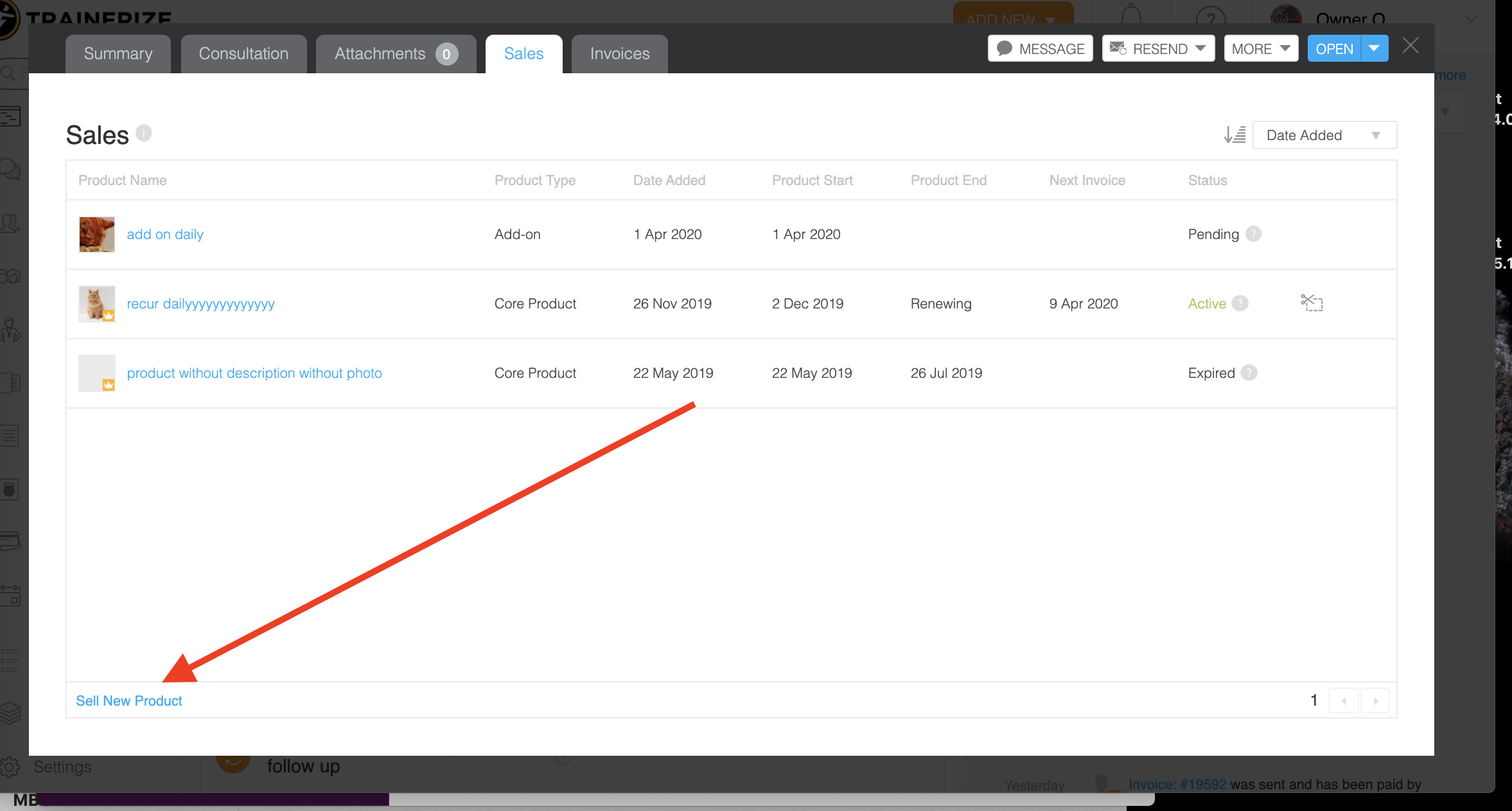 3. Client's grid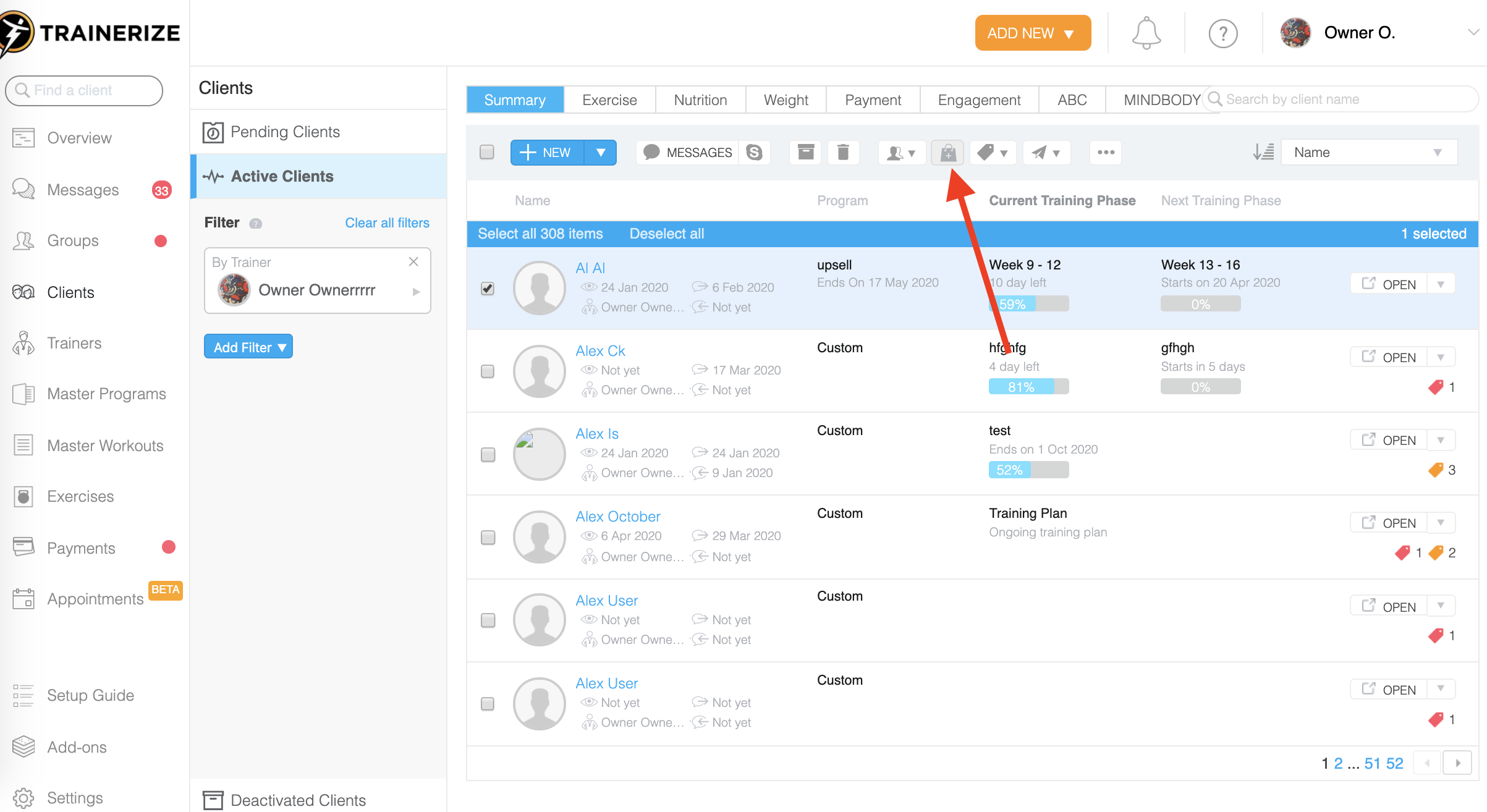 Owners and Admins only:
1. Trainers can trigger a purchase on their end through Payments > Products and then selecting Sell for the desired Product.

2. A dialogue pop-up will appear where the trainer must enter the client's name, the Product they wish to sell, the start date and a discount code if there is one.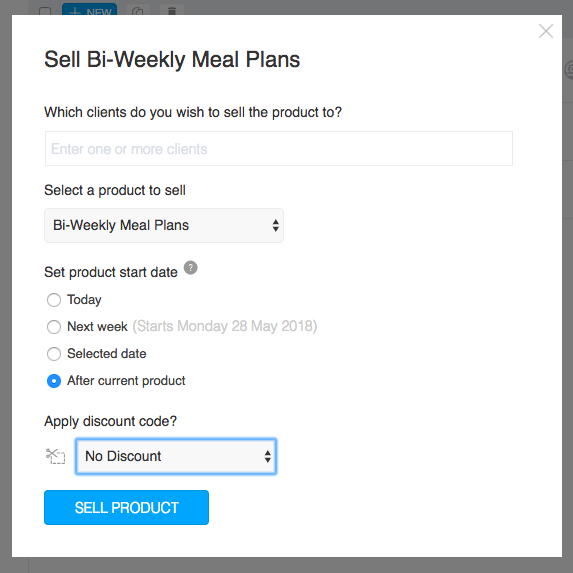 3. After selling a product to a client they will be notified via email asking for them to confirm the payment. Once this is done the sale will go through!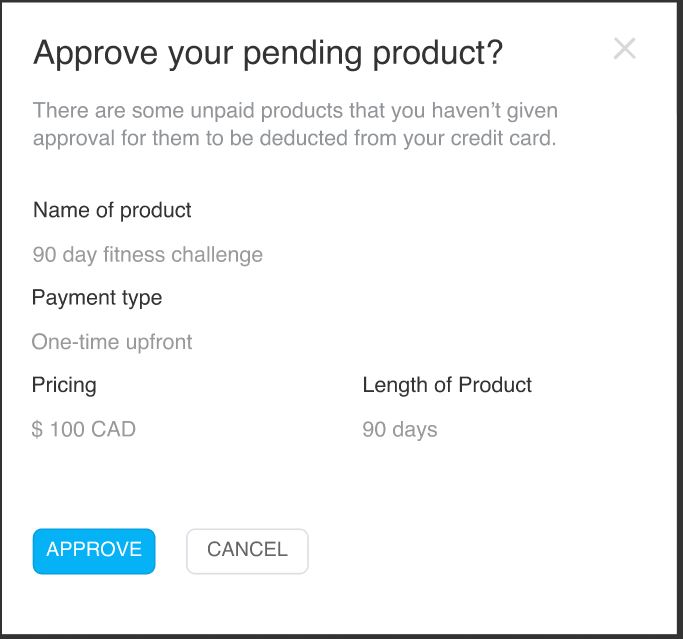 4. Log on and enjoy it!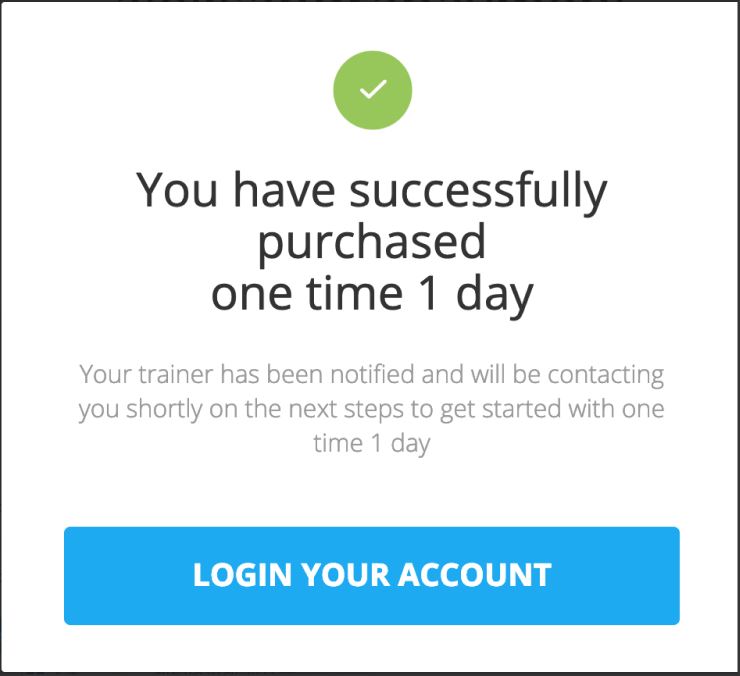 ---
Related Articles
This article was last updated on