Accepting payments within Trainerize allows you to seamless automate your operation to scale. You can quickly subscribe a client to a master program, or copying a program into a client's custom program directly.
You can set this automation on First purchase or on product start date.
Please Note: In order for programs to show up in the 'select a program' dropdown list they must be in the Master Programs -> Shared Folder.


First purchase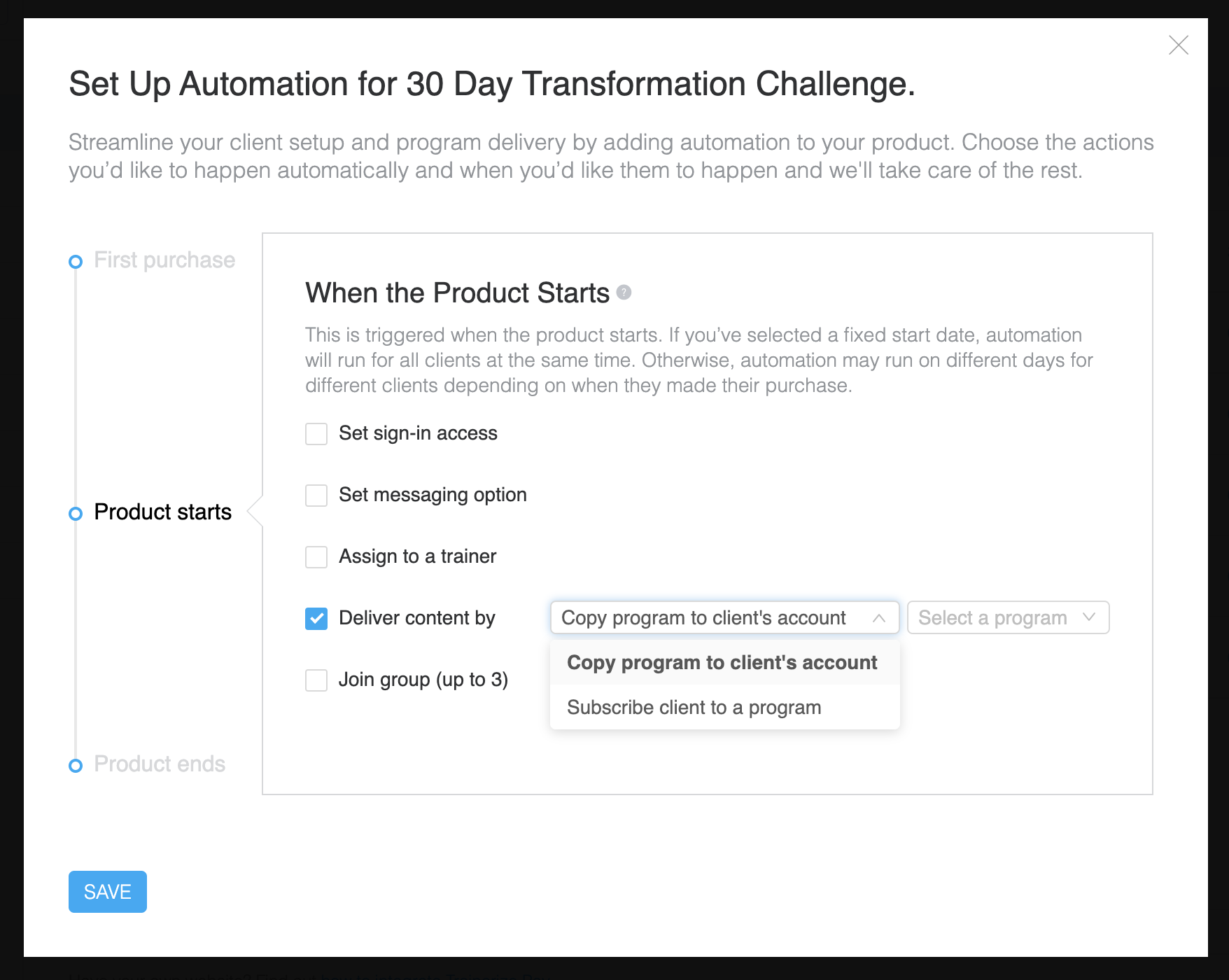 Product start date
---
Related Articles
This article was last updated on