*** Connecting to MINDBODY is available only for Studio and Enterprise plans. ***
With the MINDBODY integration for Trainerize, you can bring both your in-person and online businesses together. By syncing your MINDBODY contracts into Trainerize, you'll be able to import your in-person clients or members into Trainerize and offer them digital fitness experiences.
Please note that in order to use this integration, you'll need to first have a MINDBODY account created. Once you have that, setting up the integration is quick and easy.
Under Add-ons > Integrations > MINDBODY, click MANAGE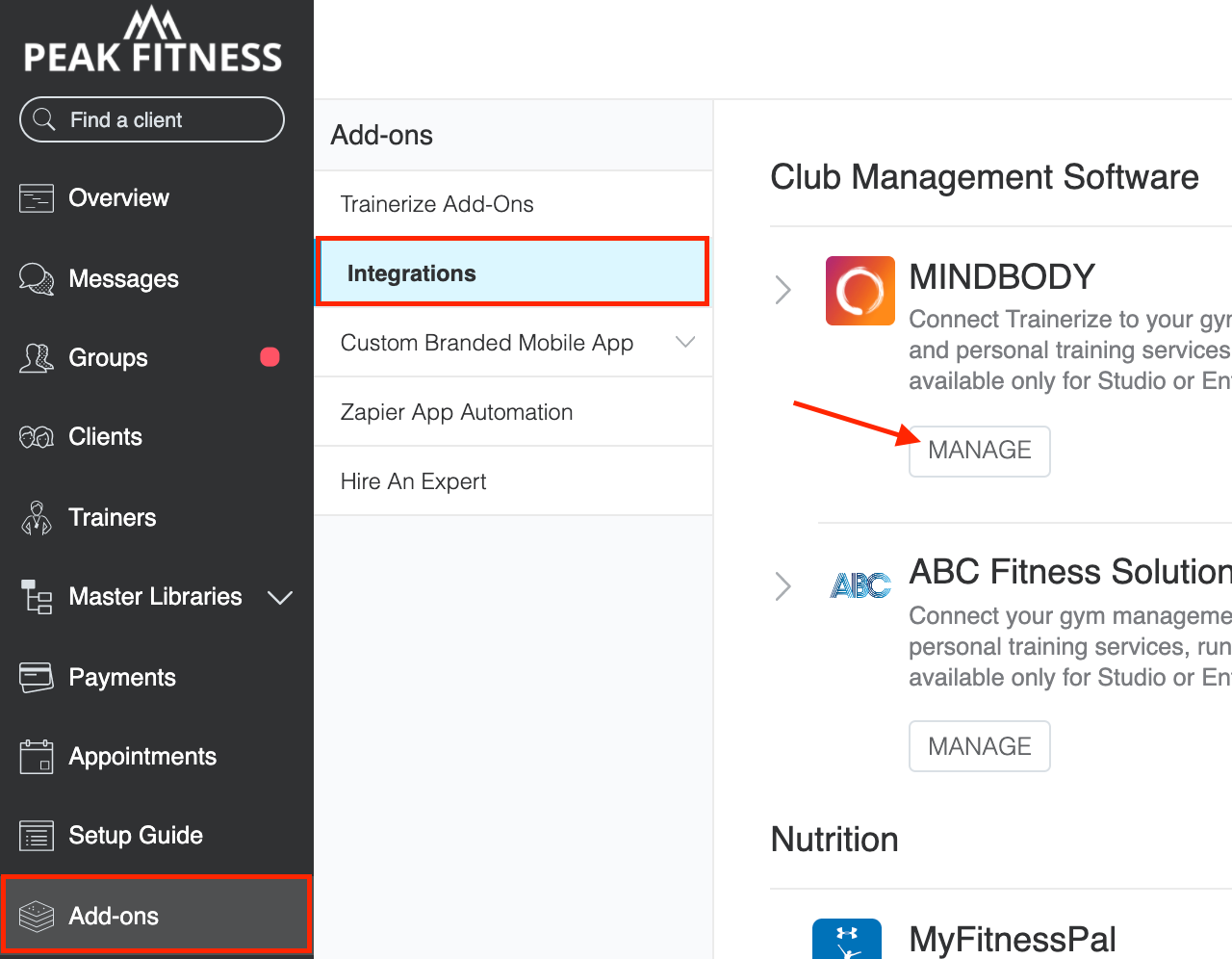 Scroll down to the Synced Contract Types section and click Add Contracts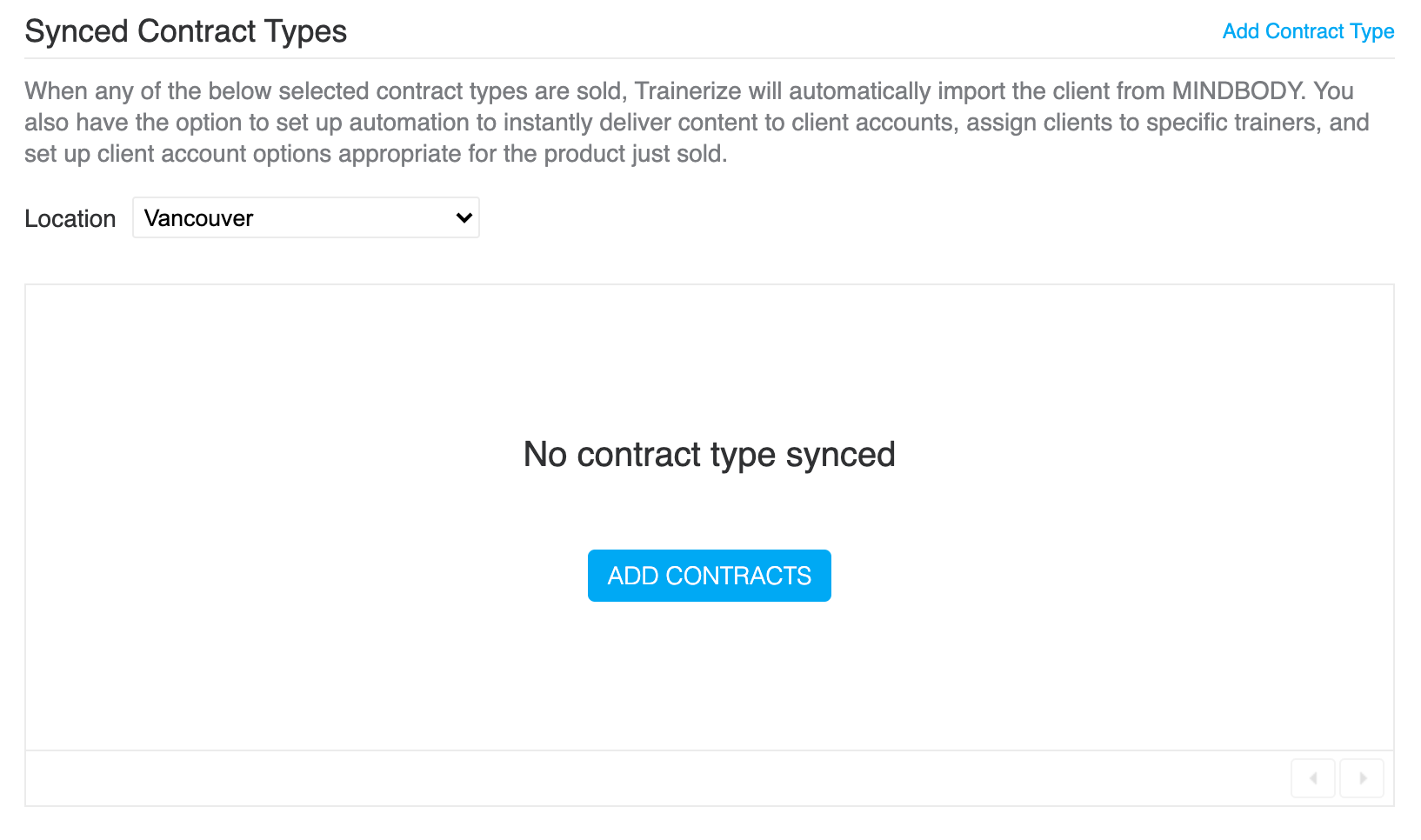 In the next dialog, you'll see a list of the existing contracts in your MINDBODY account for each of the locations you've synced with Trainerize. Here are the following contract items that can be synced:
contract with classes
contract with appointments
contract with enrollments
contract with arrivals
contract with account payments
contract with gift card
one time product + another item (e.g. non-one-time class) can also be synced
Items can be added on the MINDBODY platform in the contract settings. When assigning items to a contract, DO NOT choose the "One Time Item" option. An item MUST be a recurring item in the contract.
Items cannot be an intro offer. Please select the NO option under "Set Contract Options" in MINDBODY as shown below.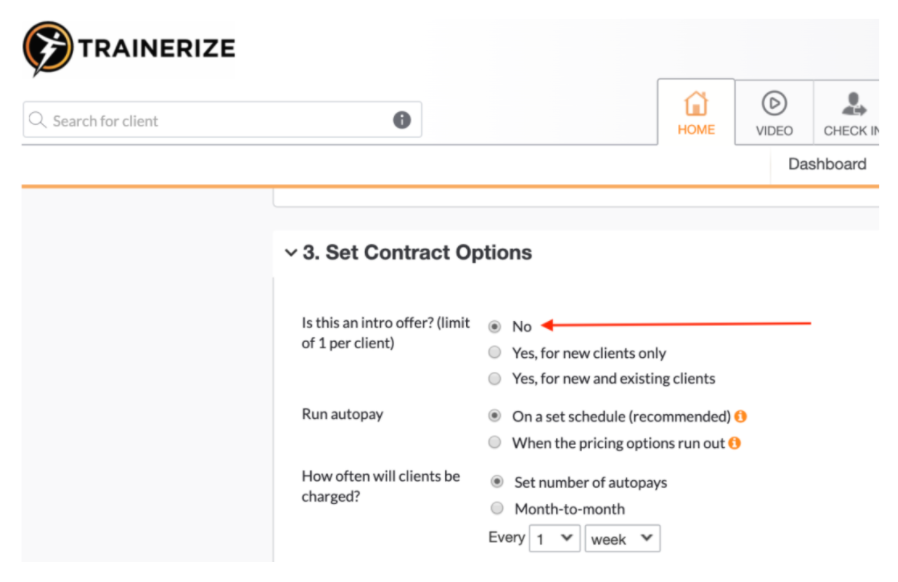 Check off the contracts you want to sync then click Finish.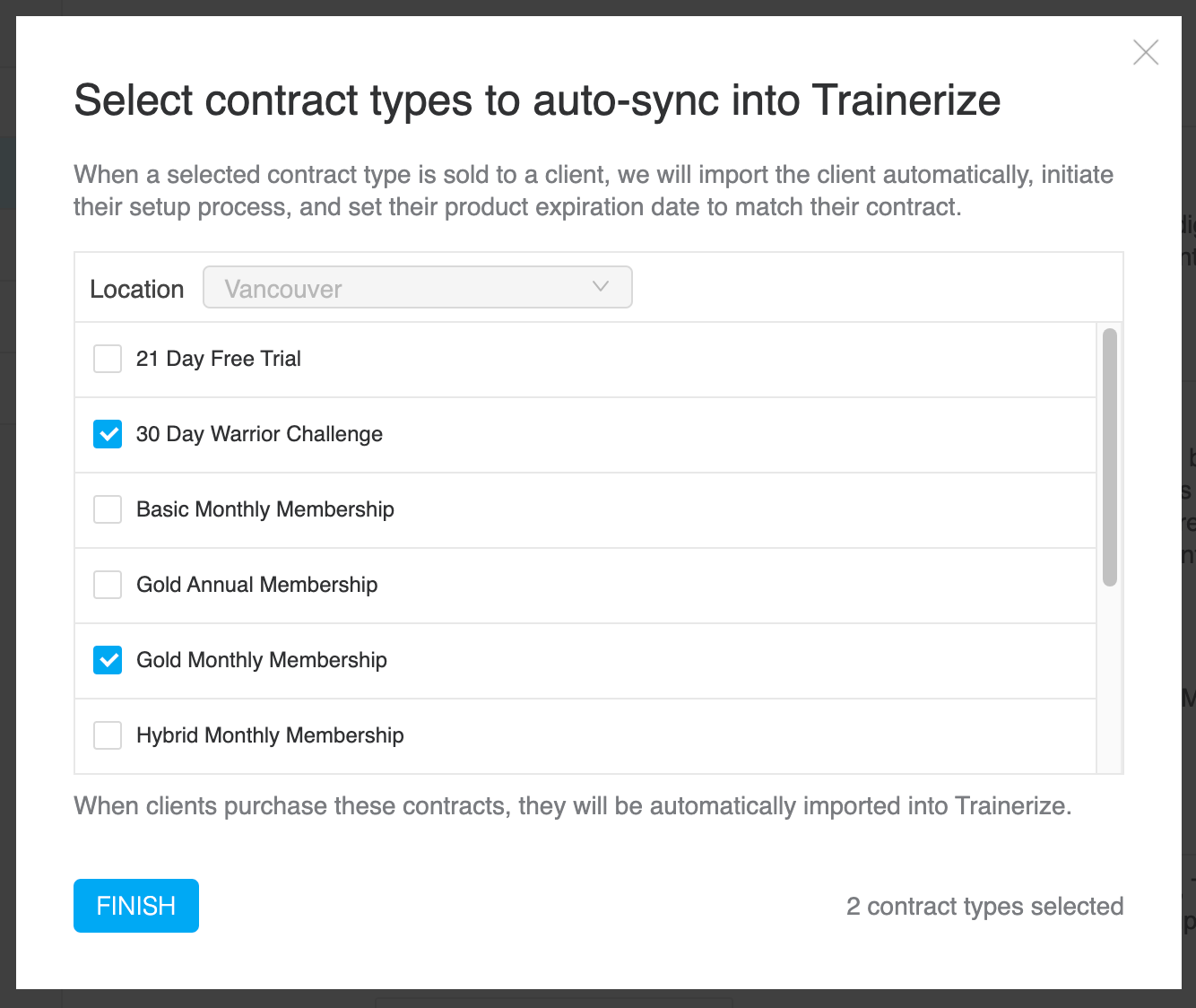 You will see a confirmation when the contracts have been synced.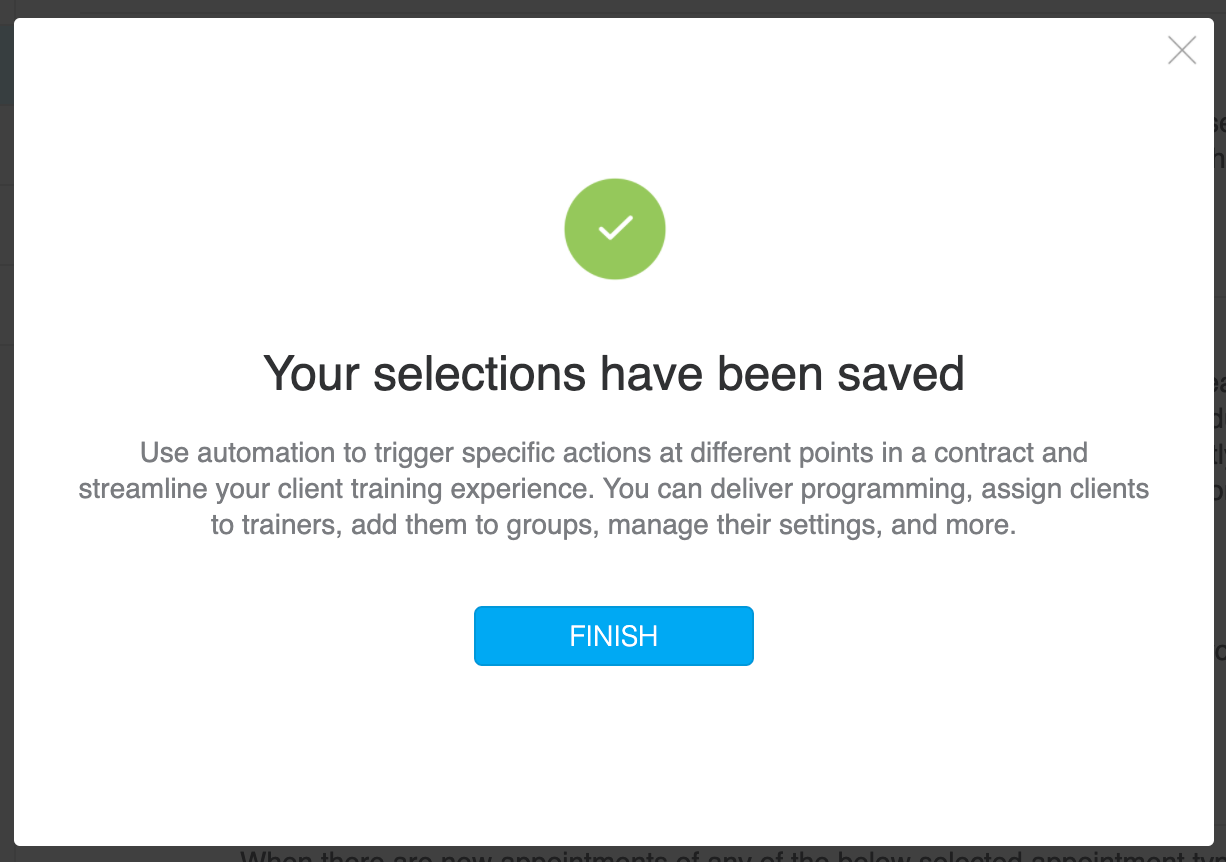 This completes the syncing process and will return you to the main integration page where, among many other things, you can add automation to your contracts or sync more contracts.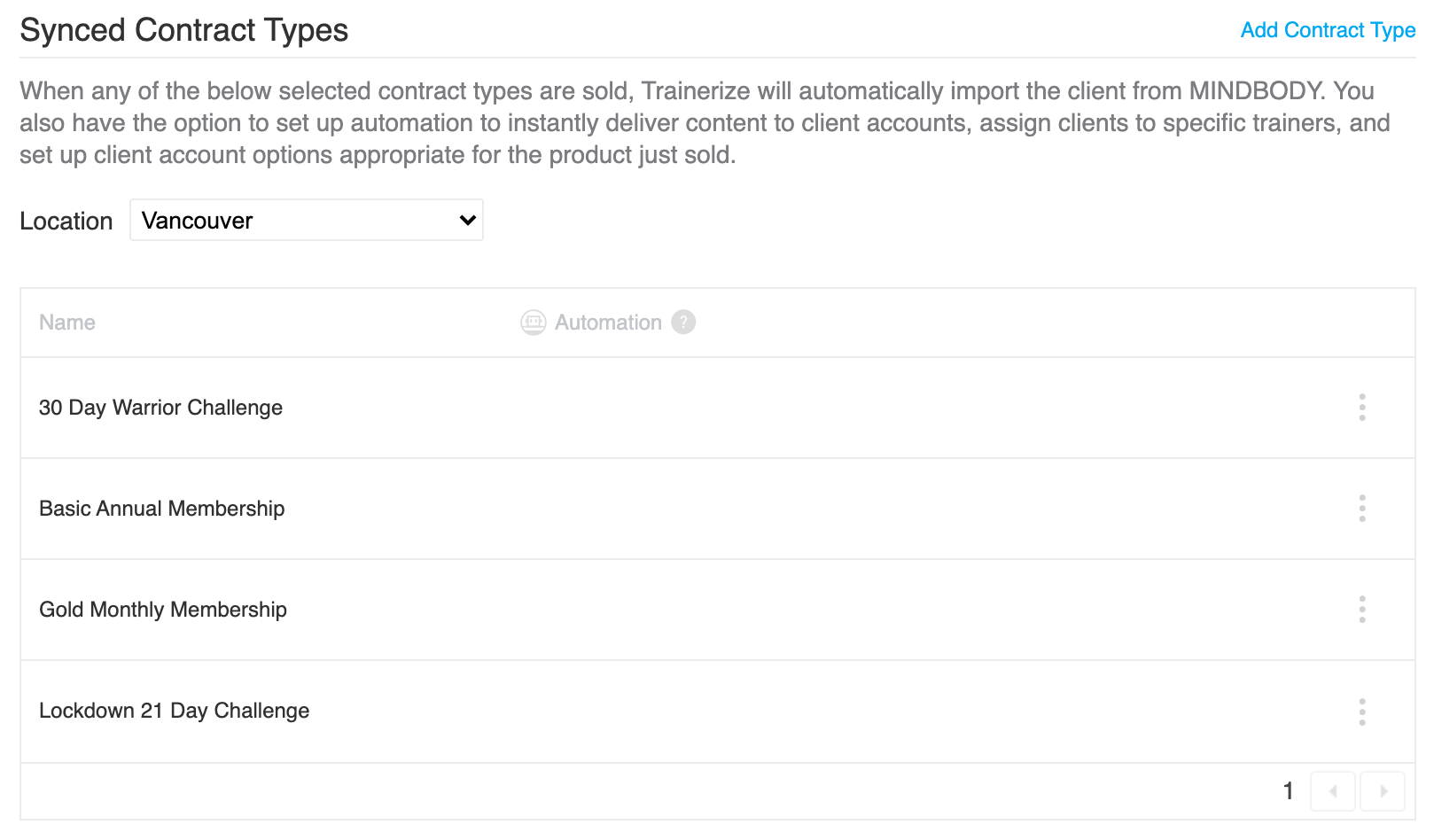 Your contracts are now synced with Trainerize. You're ready to start selling digital fitness experiences!
---
Related Articles
This article was last updated on