*** Connecting to MINDBODY is available only for Studio and Enterprise plans. ***
With the new MINDBODY integration for Trainerize, you'll get access to powerful automation features designed to help you do more in less time and deliver amazing client/member onboarding experiences.
Creating a free trial is a great way to pull new clients in to test out your services and can lead to the potential upsell down the line!
Once set up, whenever a client or member purchases that contract, they'll be instantly imported into Trainerize, and the automation will kick in.
Follow the steps below to learn how to set up a free trial or introductory offer with the MINDBODY integration for Trainerize:
First, navigate to your MINDBODY account and start by creating a new contract.
To make a contract click on Home > Services and Pricing > Contracts > Add Contract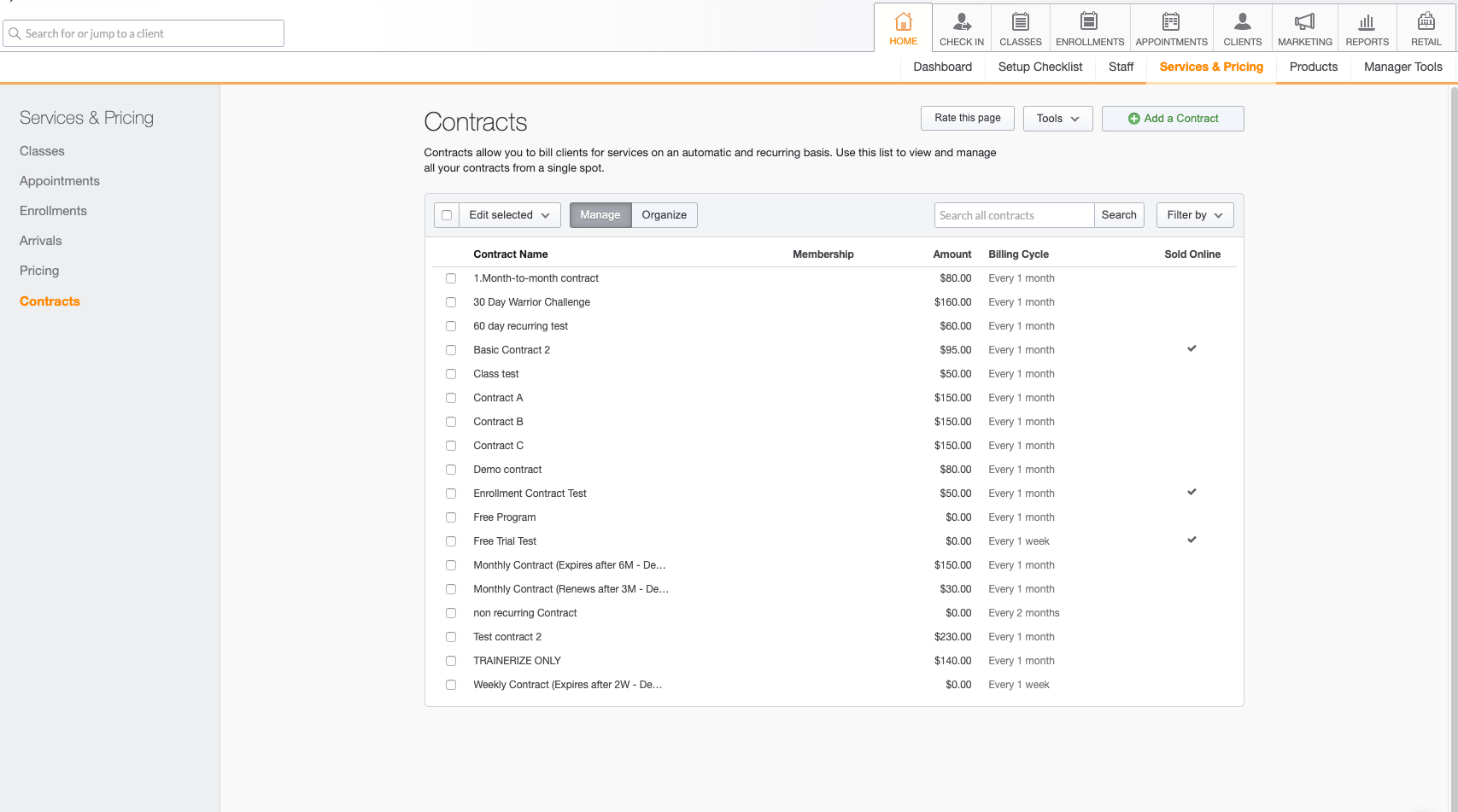 Next, follow the numbered steps to create a new contract:
1. Name the contract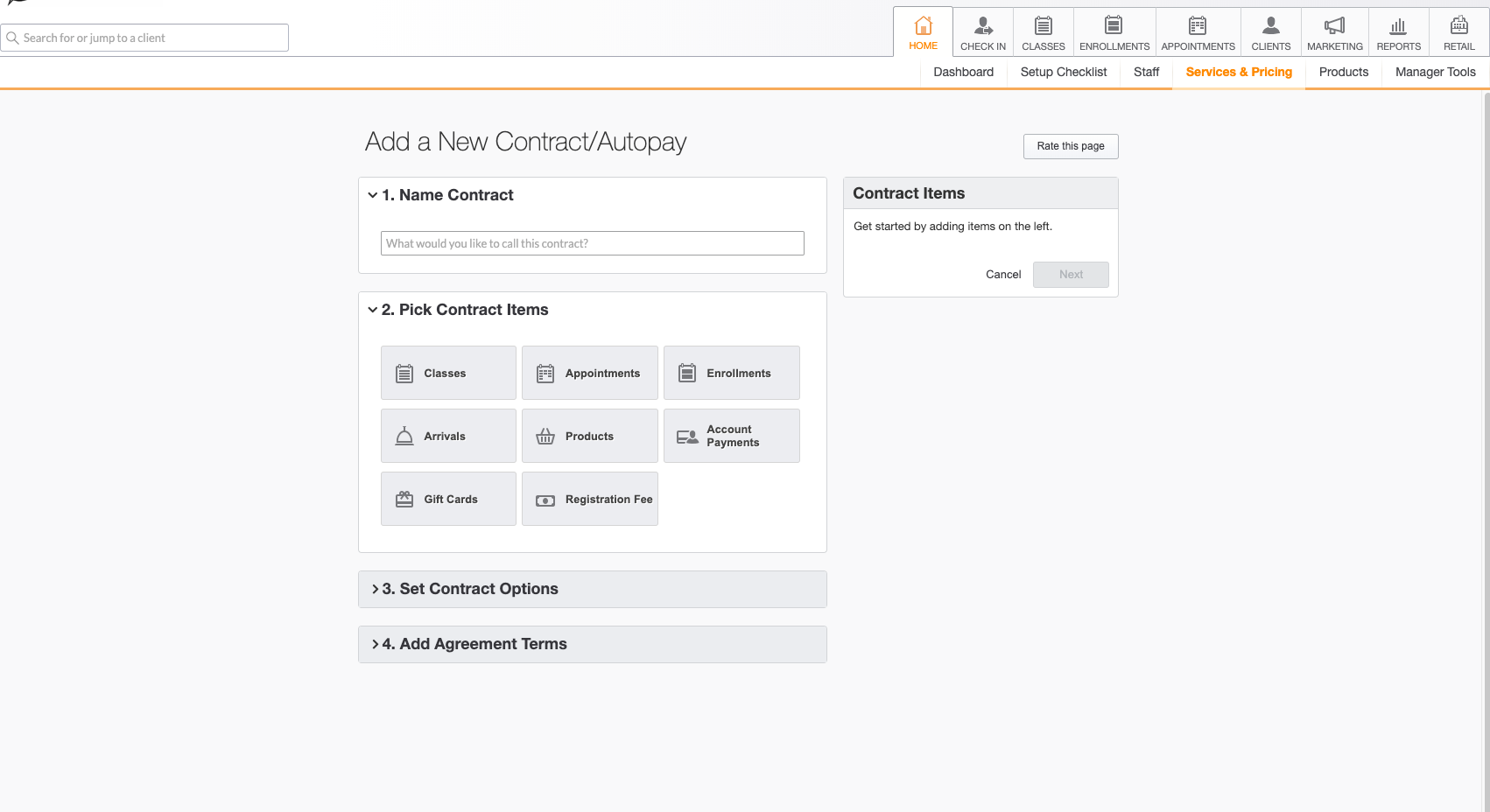 2. Choose the contract items. These are the items that will be included in your contract (i.e., the services you will provide to a customer who purchases that contract from you). Next, set the price and billing style.
You MUST use classes to create and sell your free trials. Make sure to set the price appropriately (in this case $0).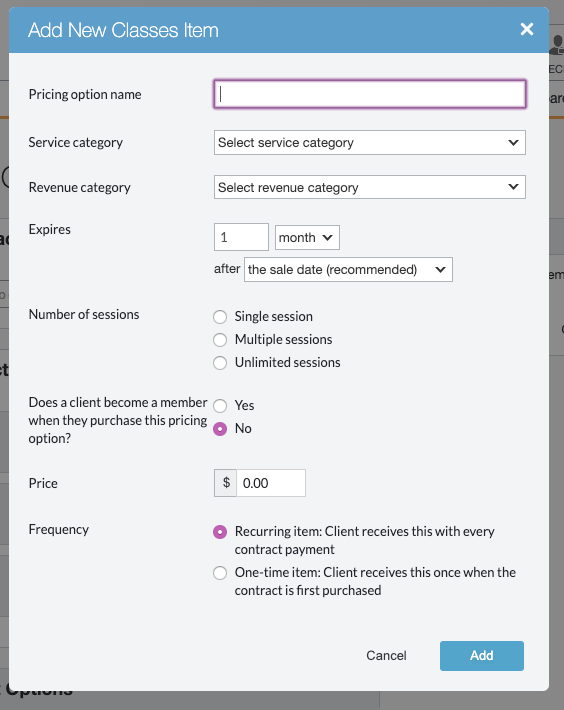 3. Assign classes to the contract: (Here you can choose an existing one or add a new item). The contract is what we will be syncing to Trainerize itself.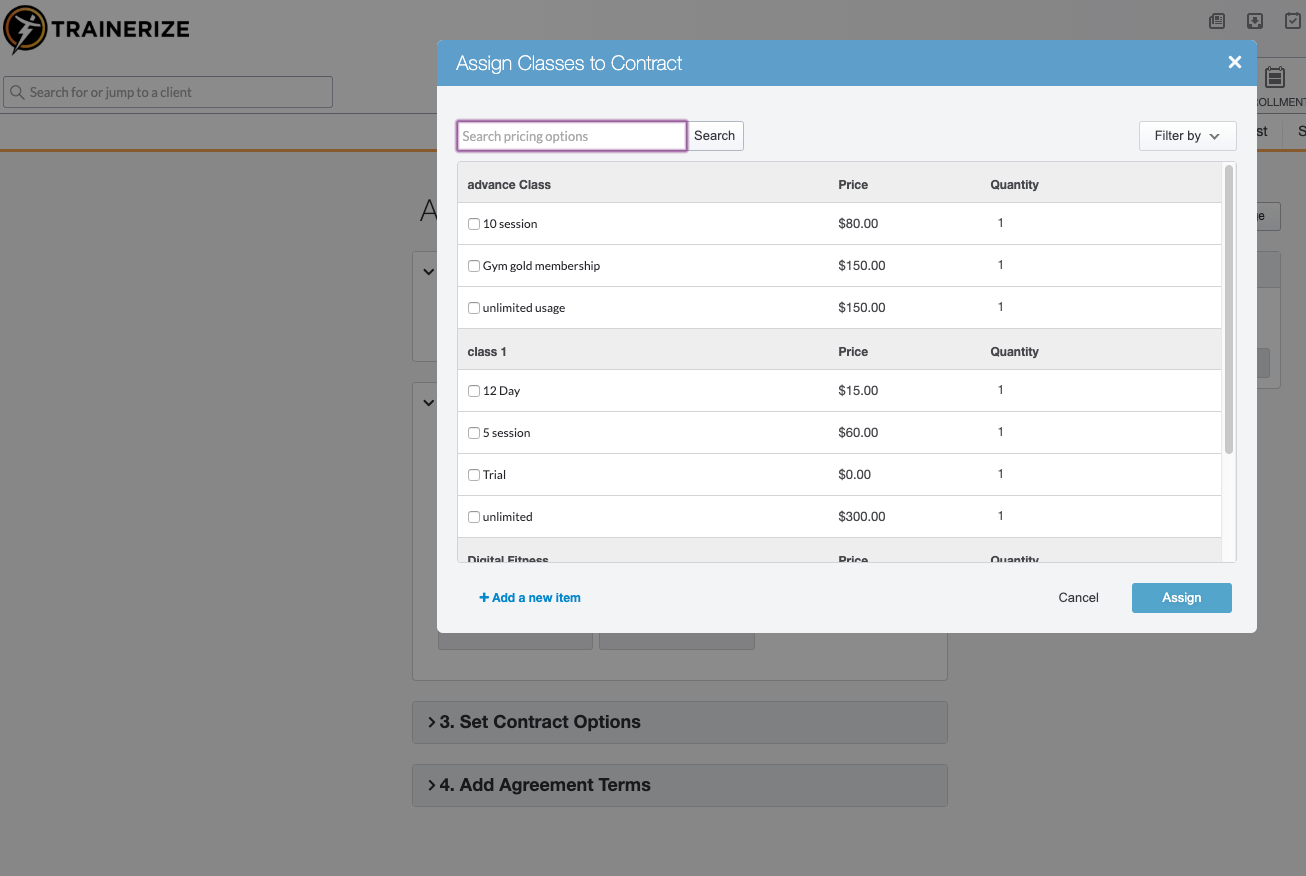 4. When adding a new class make sure to fill out the appropriate options here such as service category, when it expires, the number of sessions, the price and the payment options.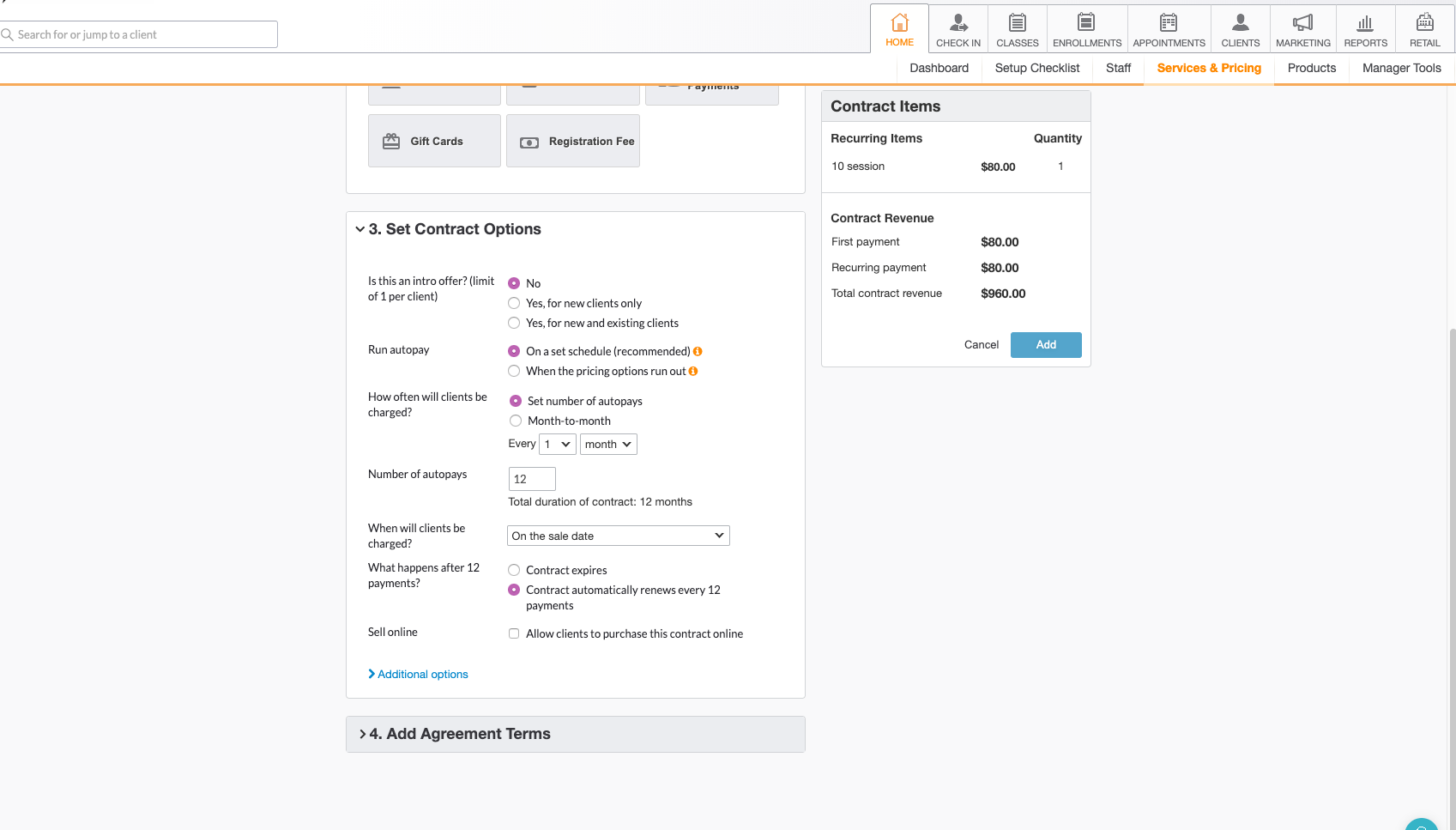 Next, modify the contract options and add agreement terms. With terms of the agreement, we recommend putting in as much detail as possible about the product, cancellation process for your business, and any other details that may be appropriate for clients to know when purchasing from you.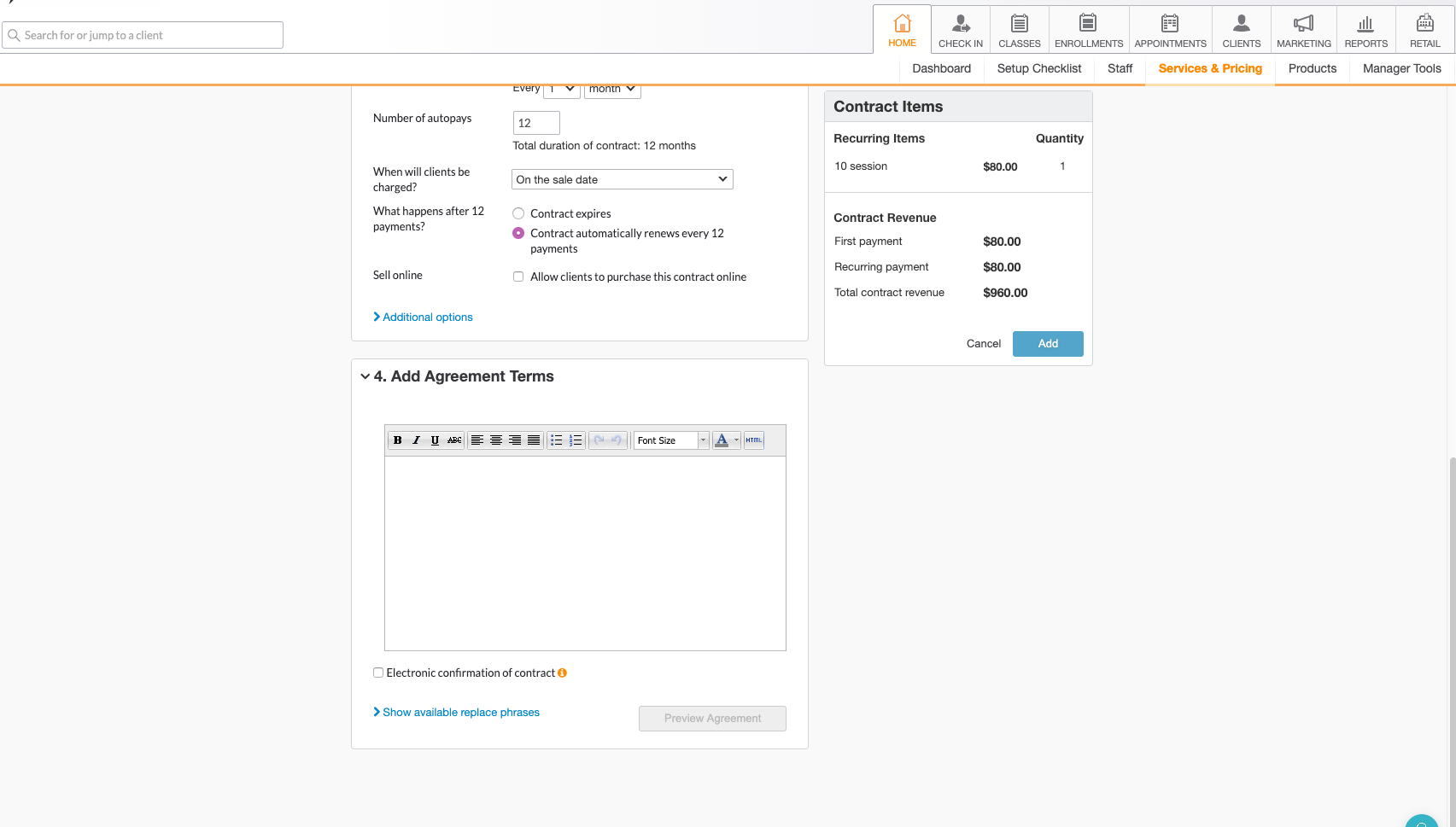 Once you've done that, head back to the Trainerize MINDBODY integration page and click "Add Contract Type" or, if you haven't added any contracts yet, click the blue button marked "Add Contract".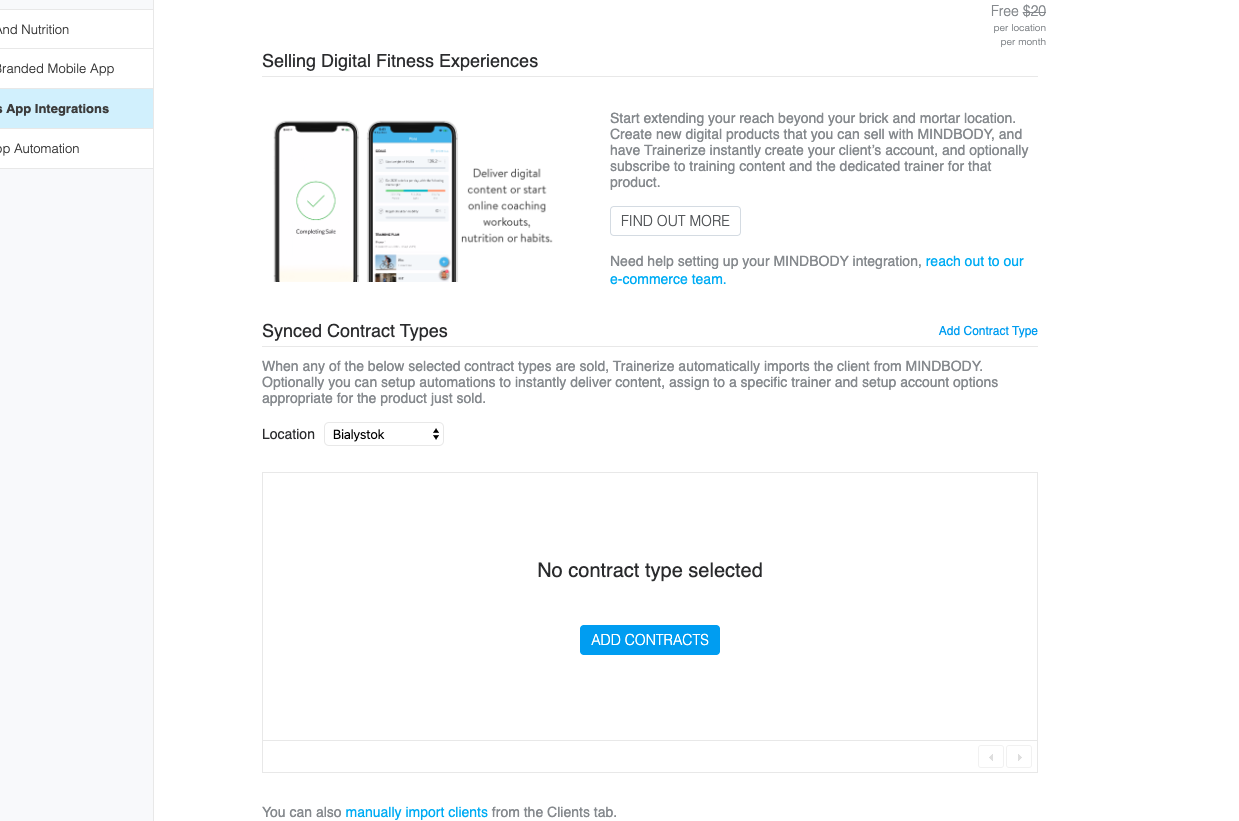 In the next dialog, you'll see a list of the existing contracts in your MINDBODY account for each of the locations you've synced with Trainerize.
Check off the contracts you want to sync then click Save.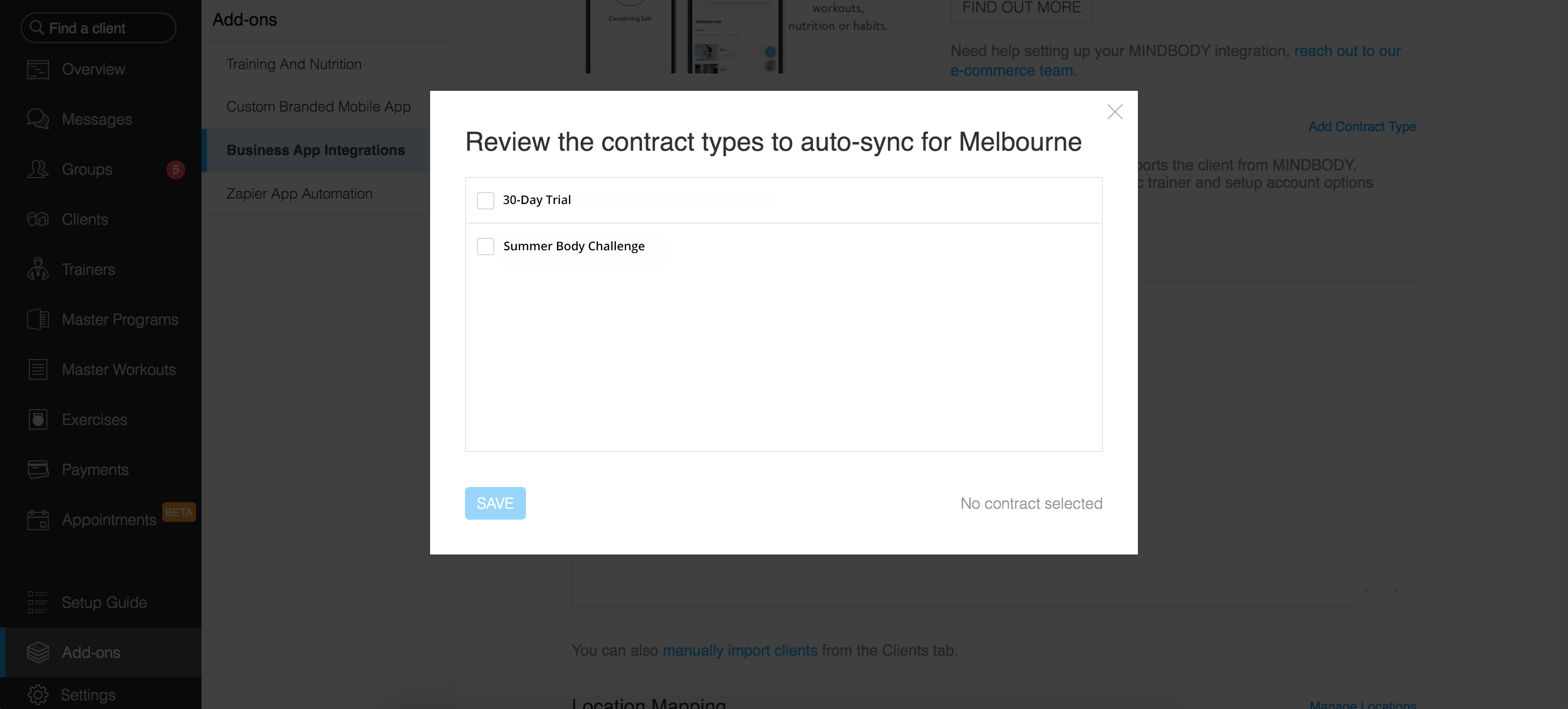 Your contracts are now synced with Trainerize. You're ready to start selling your free trials!
---
Related Articles
This article was last updated on