Trainerize Groups are like private Facebook groups for your clients, completely built into Trainerize, and are perfect for sports teams, virtual small group training, support groups, corporate wellness or for anywhere you need to build a digital community of people. Trainerize groups can scale from small groups to large groups, up to 1000 people.
Using Trainerize Groups, you can engage and motivate more people at once through shared photos, mentions, message reactions, milestone badges, workouts of the day, and workout activity information. You can also inspire clients to share their healthy habits, motivate each other, offer support, and keep in touch—all in the same place.
To help trainers easily access important information in Groups, we've created a side panel with four sections: Summary, Files, Timeline and Members on the web and mobile app.
Please note: Trainers see the four tabs (shown below). Clients, however, only see the Summary and Files tabs as the Timeline and Members are not relevant to them.

Summary
The Summary tab will display the Master Program, if there is one attached to the group along with the fixed start date of the Program. Below the Program any WODs shared within the Group chat will be listed here.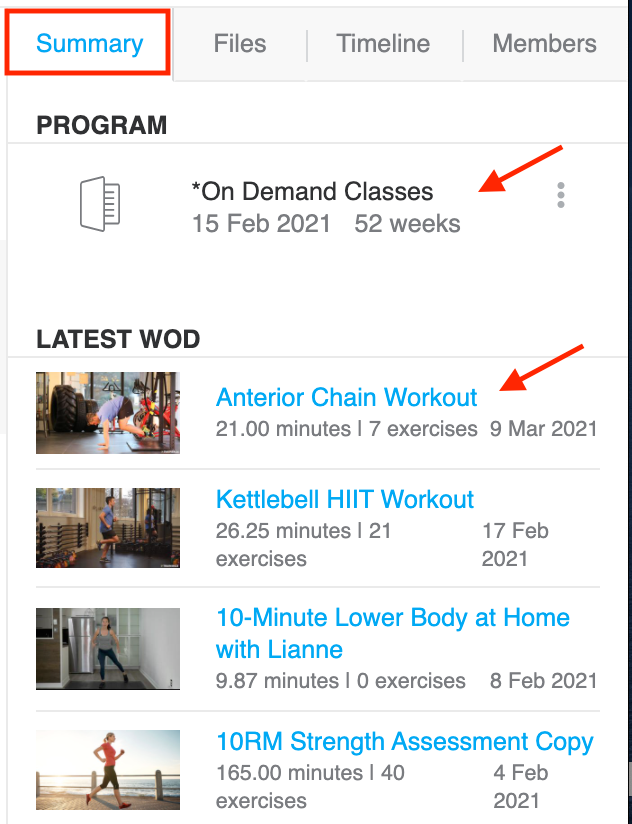 Files
Files is where any attachments that were sent to Group members in the chat are listed. It's a great spot for trainer to quickly refer to if they're unsure of whether or not they've sent something or if they need to pull it up for a client.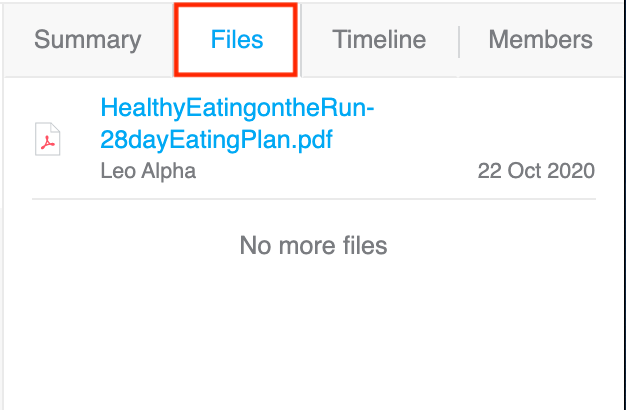 Timeline
Think of the Timeline section as a personal "Recent Activities" feed for that Group. The other place you'll see Recent Activities is on your Overview page, but that's for the entire business. This is just for the Group and trainers can quickly see what clients are up to, and which clients have missed checking in for activities.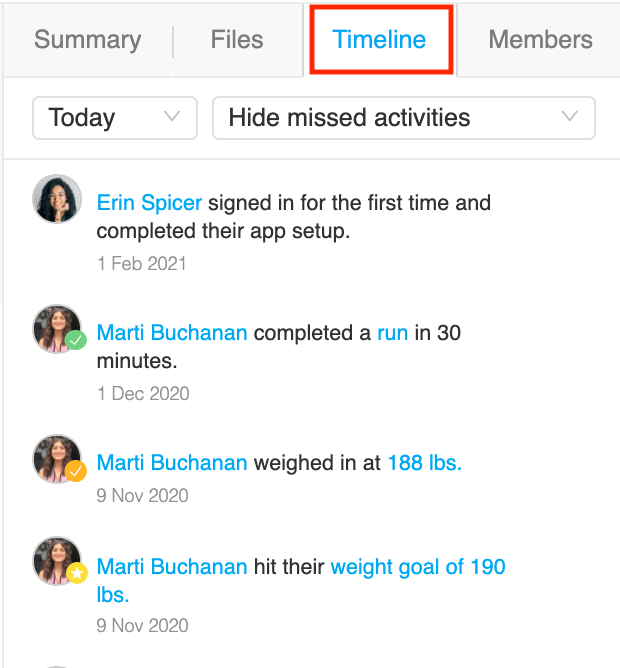 Members
Lastly, the Members section is where all members of the Group are listed along with the role (group admin, trainer, client etc). Clients' names are clickable which allow for trainers to quickly access their Client Profiles.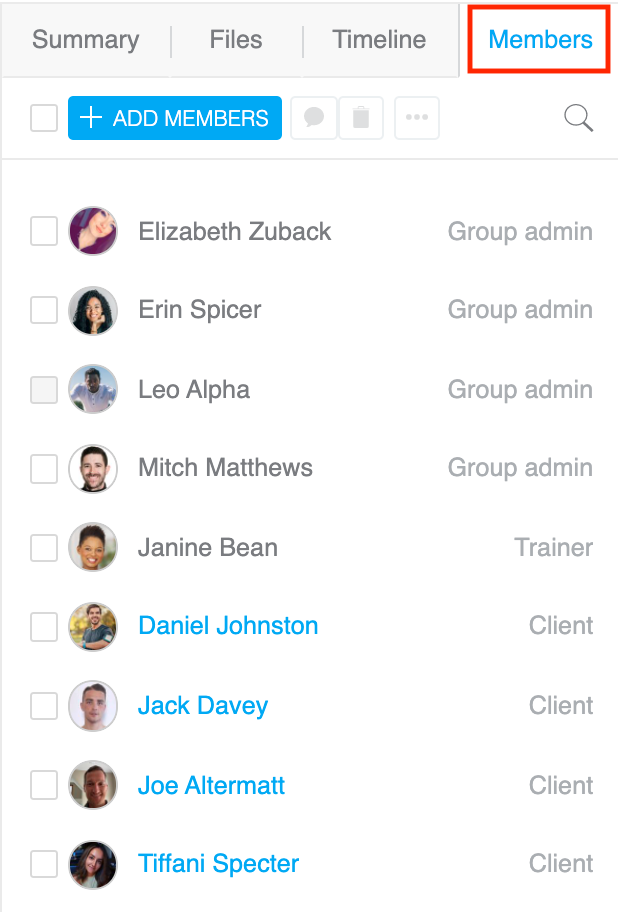 ---
Related Articles
This article was last updated on