Trainerize Groups is a great feature for building a thriving community centered around fitness and nutrition amongst your clients. Your clients will be tracking all of their hard through their Trainerize App, so why not let them show it off to all their friends in the group?
You can turn on the "Auto Post" feature in the Trainerize Groups you create to publicly post to the group when a client completes a workout, hits their daily nutrition goal for the day, gets a milestone badge or when a client hits a fitness goal!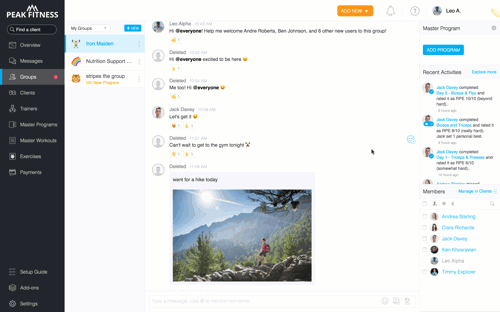 How To:
To turn on the auto-posting feature for one of your groups, click the three dots beside the name of the group, click "Settings", then choose your preference and the "Auto Posting" section.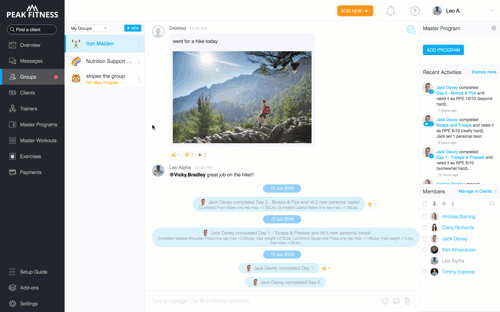 You can turn auto posting on for:
When a client completed a workout
When a client hits their nutrition goal
When a client unlocks a milestone badge
And, when a client hits a fitness goal
Once you've turned the auto-posting feature on, your clients' future progress will automatically posted to the group for everyone to see. You and the others in the group can then congratulate them on their hard work and results!
Trainerize Groups with more than 200 members will automatically have the auto-post feature disabled to prevent clients from getting overwhelmed by notifications from everyone which may hide the value-added content posted by trainers on your team.
---
Related Articles
This article was last updated on