*** Connecting to MINDBODY is available only for Studio and Enterprise plans. ***
With the MINDBODY integration for Trainerize, you can bring both your in-person and online businesses together. By syncing your MINDBODY contracts and appointments into Trainerize, you'll be able to import your in-person clients or members into Trainerize and offer them digital fitness experiences. Please note that in order to use this integration, you'll need to first have a MINDBODY account created. Once you have that, setting up the integration is quick and easy! Follow the steps below.
On the web app, go to Add-Ons > Integrations > MINDBODY and click CONNECT.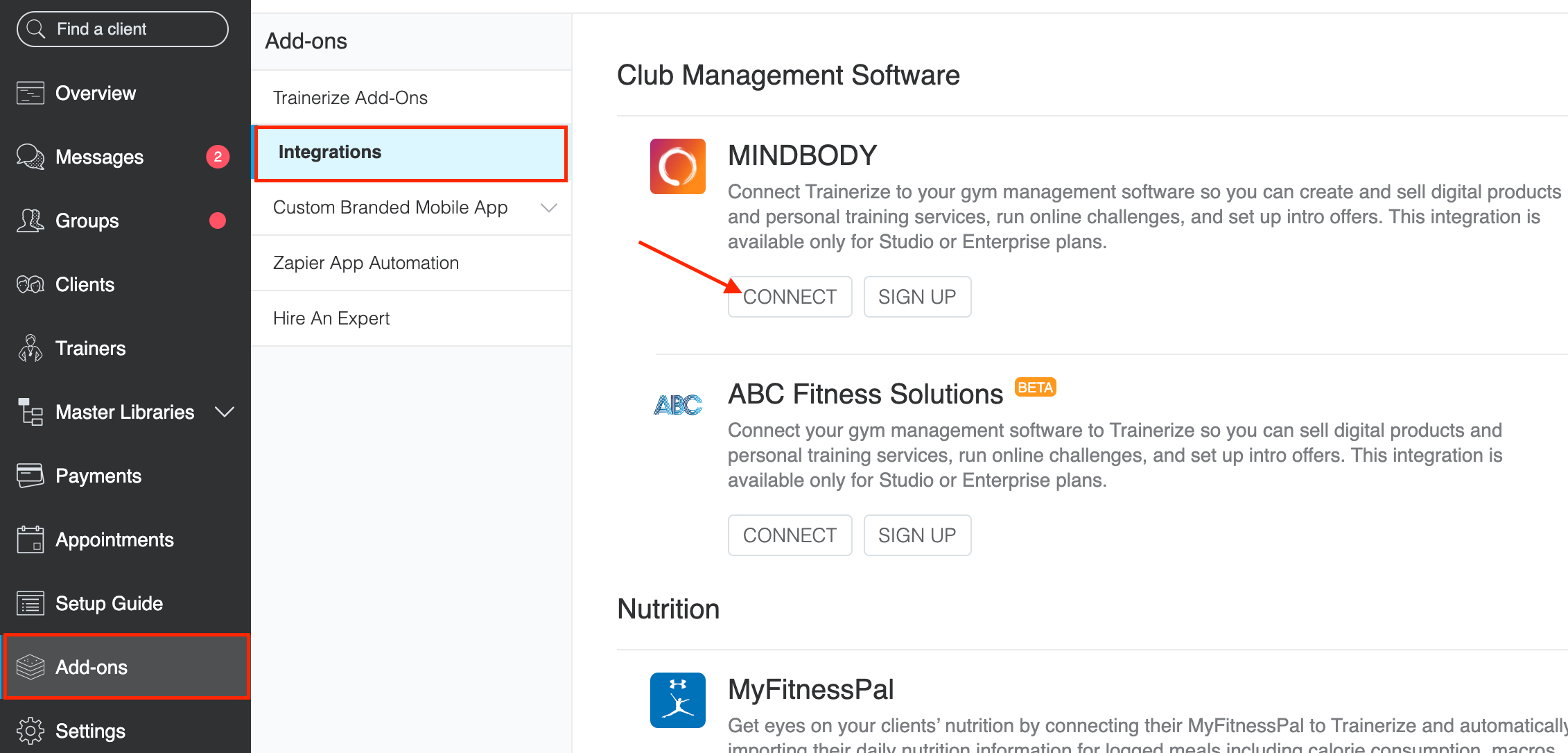 Next, type in your MINDBODY ID and click Locate Business and follow the prompts to authorize the connection between Trainerize and MINDBODY.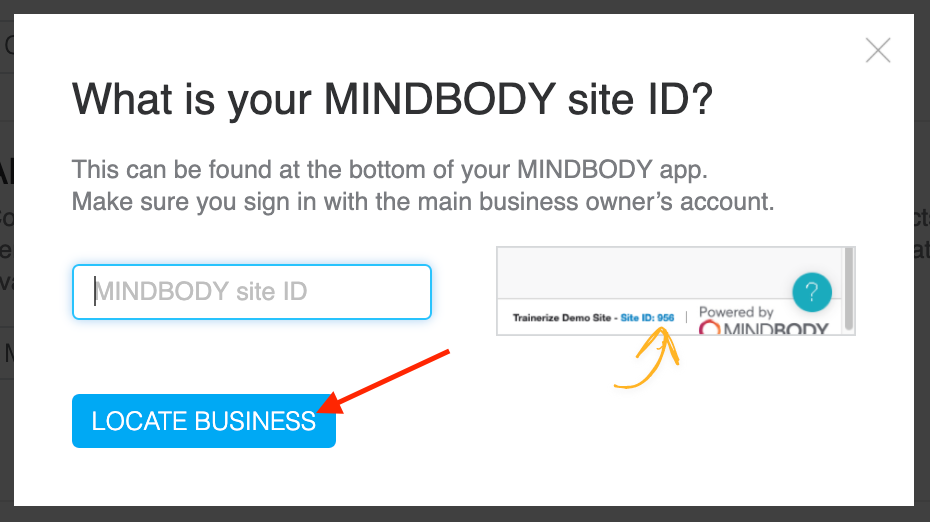 You will need to select Go to MINDBODY which will prompt you to login to your MINDBODY account in a new tab or window.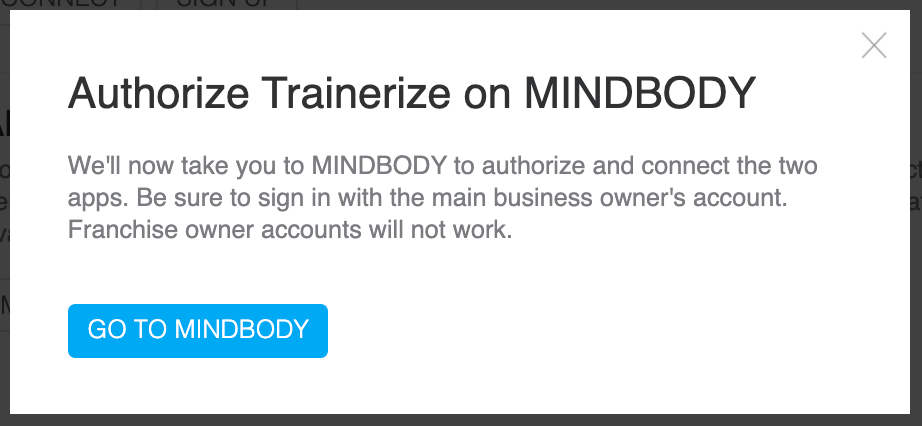 Once you've logged into your MINDBODY account on the MINDBODY site, you'll receive a prompt letting you know that the connection was successful. You can now begin your setup.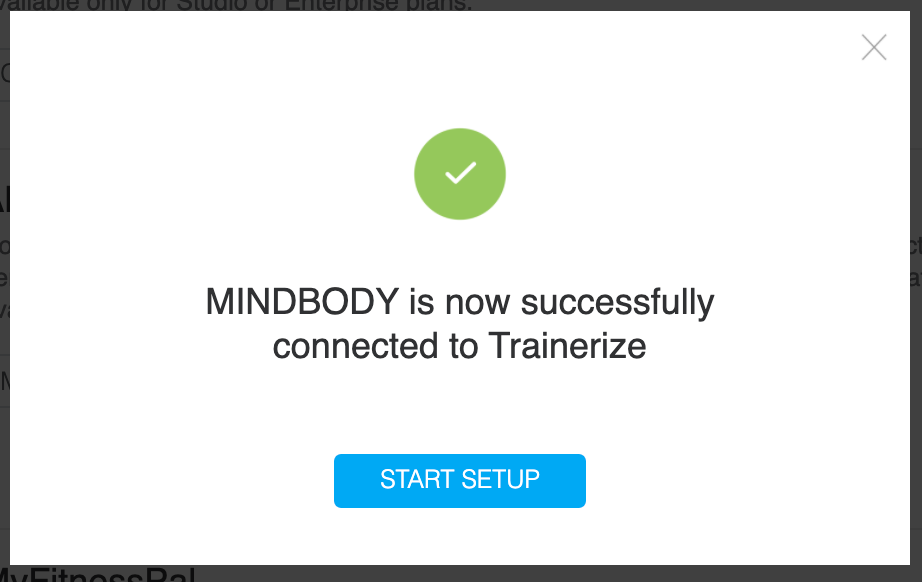 Now that you are connected, you'll need to sync your MINDBODY locations with your Trainerize locations. Click Next to begin this process.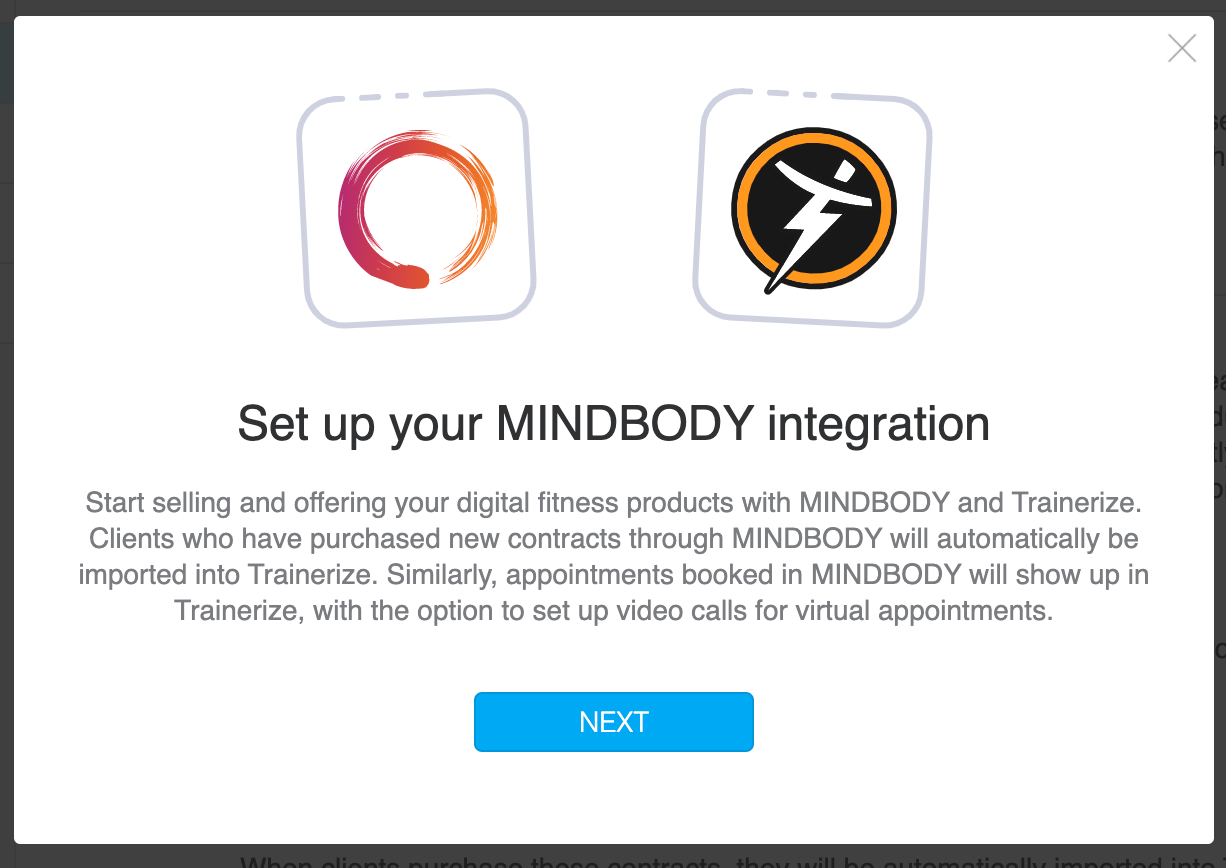 Click Next again.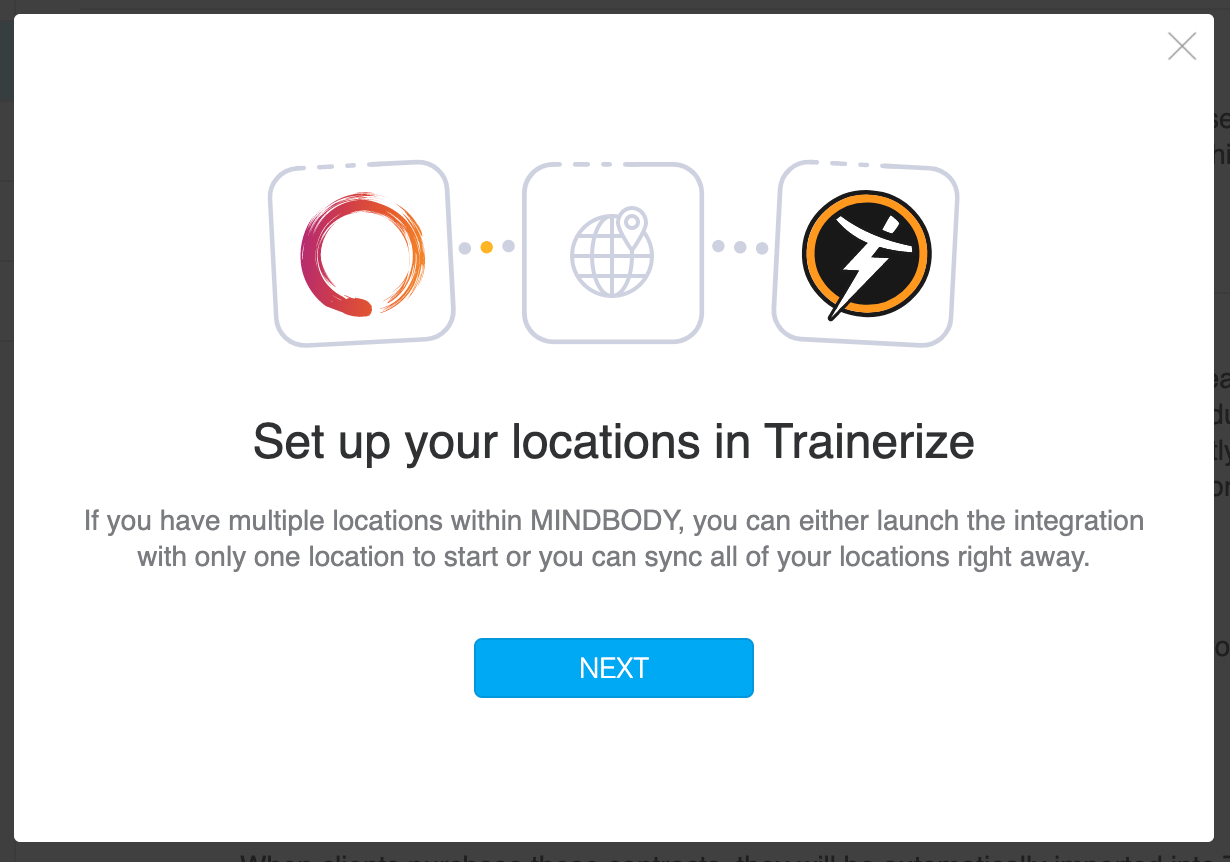 You'll need to choose the locations that you want to sync to Trainerize. Keep in mind that you can only sync as many of your MINDBODY locations as you have Trainerize locations (e.g., if you have 4 locations in MINDBODY and 2 locations in Trainerize, you will only be able to sync 2 of your MINDBODY locations).
The exception of this rule is Online Store location that might appear under the MINDBODY locations list. If you allow your clients to buy contracts not only at the studio, but also online, the purchases your clients make online will be assigned to the Online Store location. You will be able to map your MINDBODY Online Store location to any of your Trainerize locations free of charge. Keep in mind that Online Store location feature is only available with certain MINDBODY software packages.
Once you've mapped your MINDBODY locations to your Trainerize locations click Save.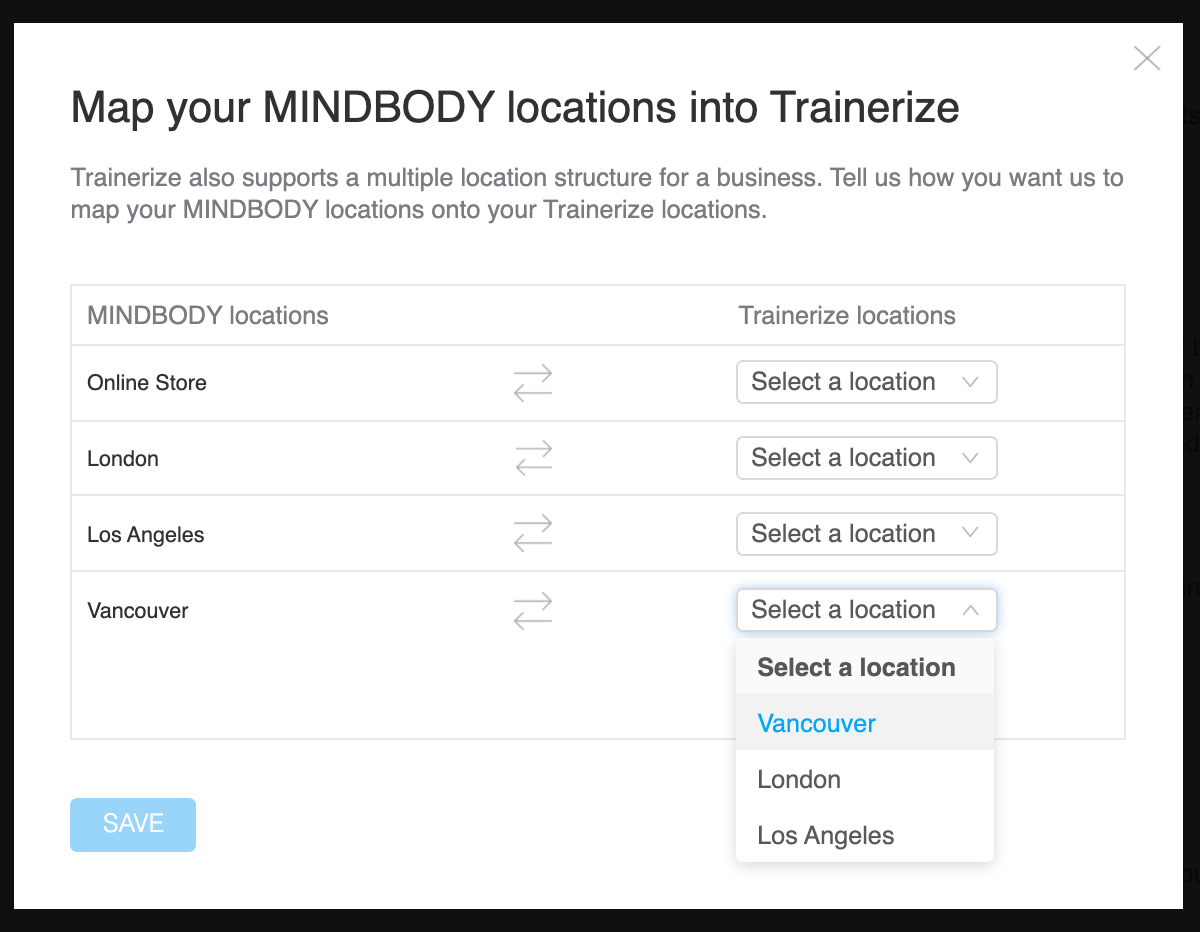 Next, you will have the option to turn on membership control. Turning this feature on will automatically deactivate clients when their contracts expire. Learn more about membership control for MINDBODY users here. You can choose to skip this option in the initial setup and turn it on later if you wish. In this example, we are skipping to the next step.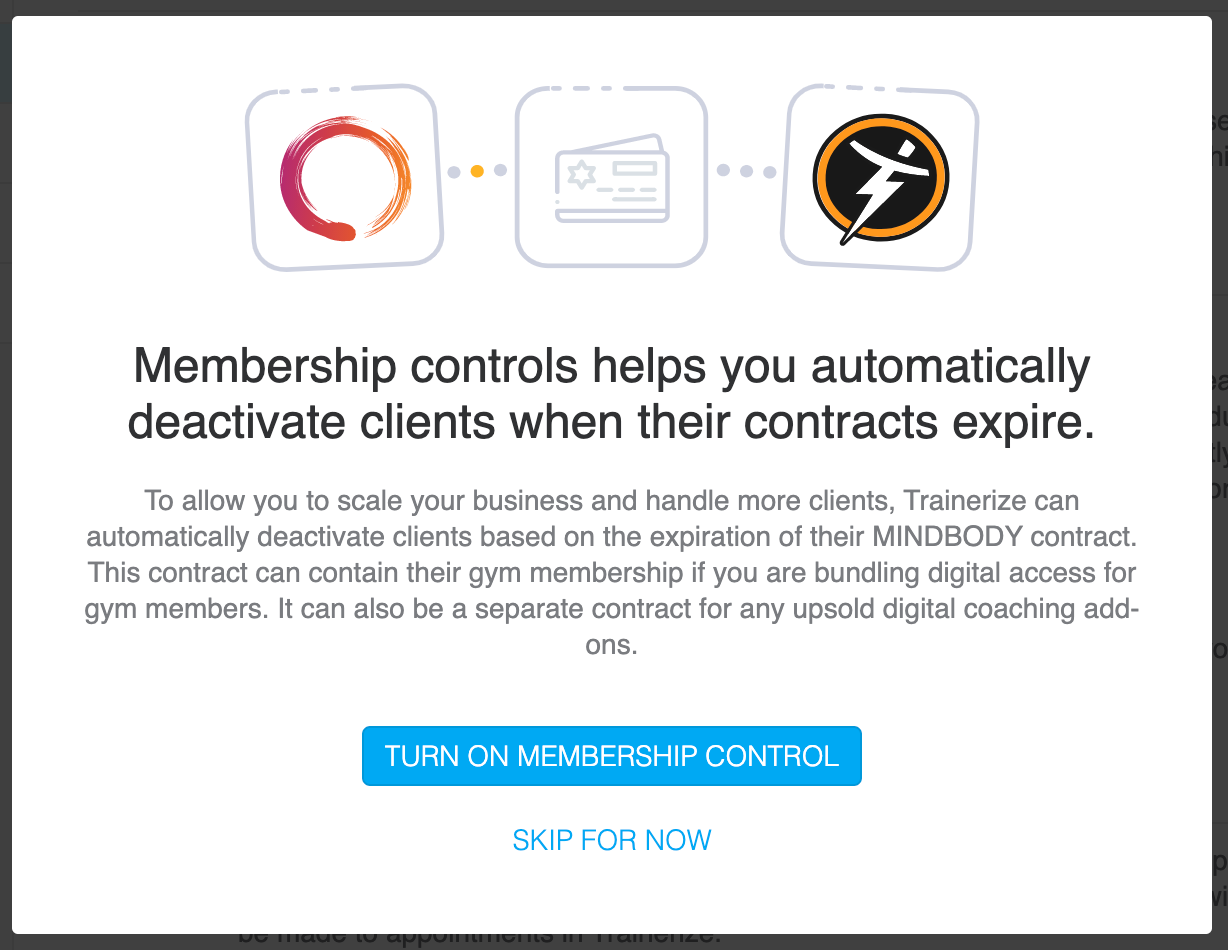 The final step allows you to sync your MINDBODY appointments to Trainerize. Again, in this example, we are skipping to the next step. If you do choose to sync your appointments by selecting Next, however, you will be taken through the steps outlined here. You will also be prompted to sync your contracts after syncing your appointments. If you do not sync your appointments at this step, you will not be prompted to sync your contracts, but you can sync your contracts or appointments anytime in your account under Add-Ons > Integrations > MINDBODY.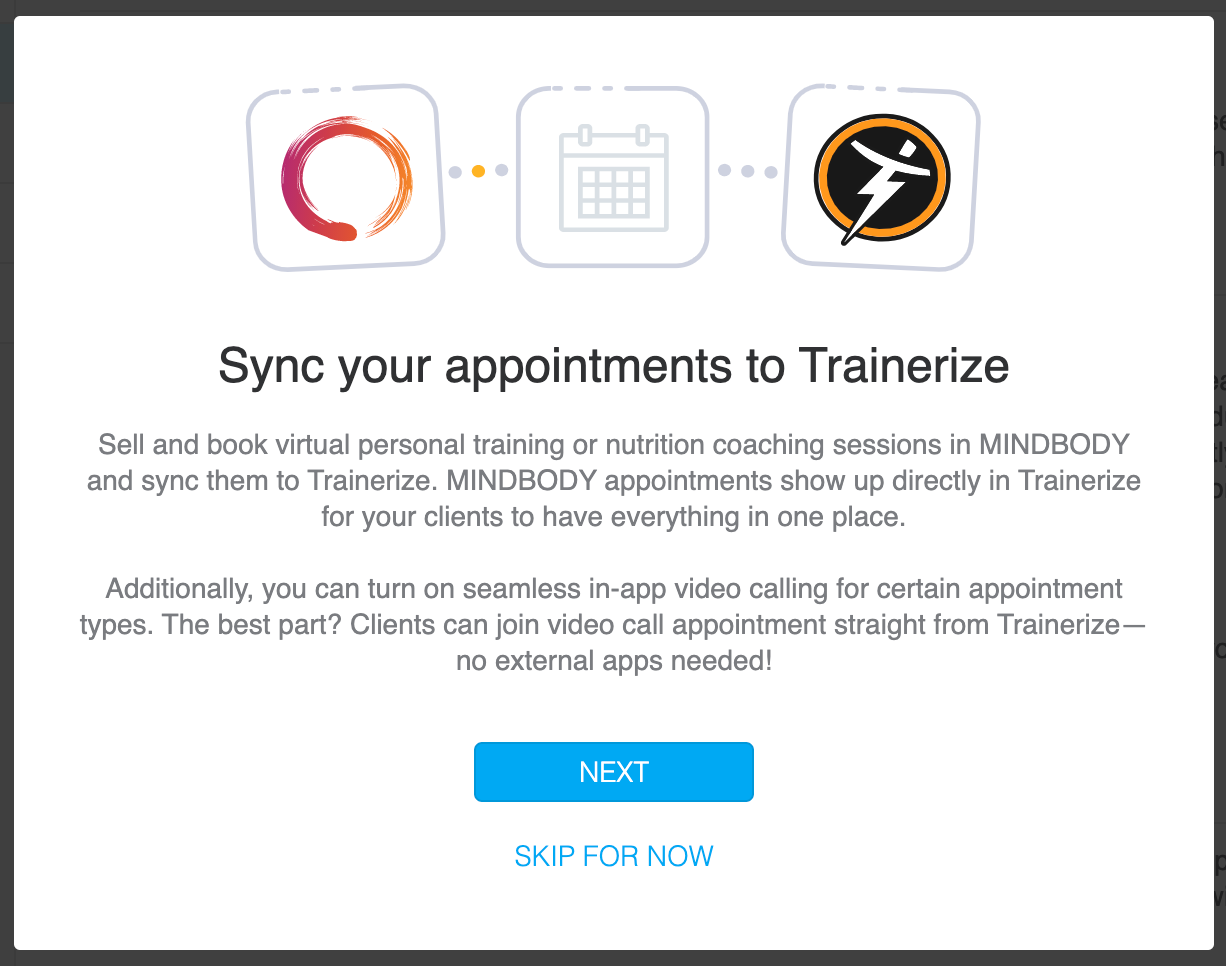 Your initial setup process is complete and you can now manage your MINDBODY account settings by clicking Manage.

You can disconnect your MINDBODY account at any time at the bottom of the MINDBODY section under Integrations.

This article was last updated on