How to connect to ABC Financial
Connecting to ABC Financial is available only for Studio and Enterprise plans.
With the ABC Financial integration for Trainerize, you can bring both your in-person and online businesses together. By syncing your ABC Financial contracts into Trainerize, you'll be able to import your in-person clients or members into Trainerize and offer them digital fitness experiences.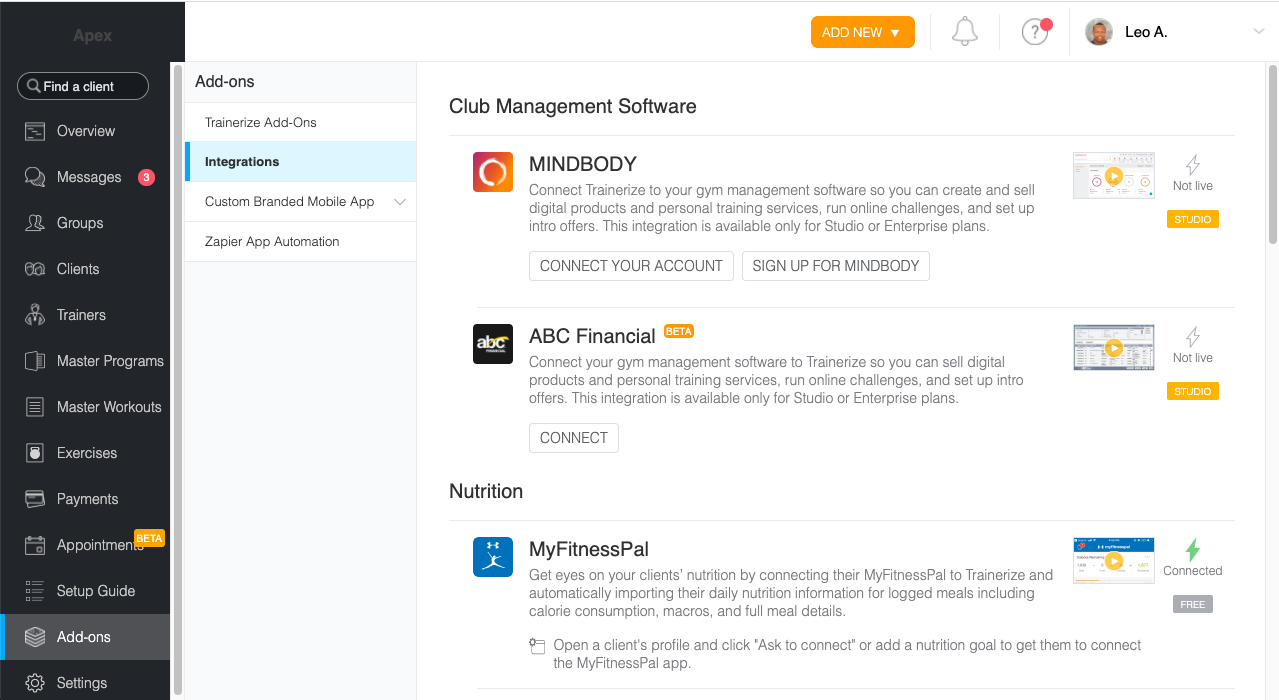 Sign in with the Trainerize business owner's account.
Go to Add-ons > Integrations and click Connect.
You can request the API connection form to be sent to your email.
Click on the e-sign link and complete the information in the form. If you need your DataTrak club ID, it can be found in the top left corner after you sign into DataTrak.
Upon signing the form, we will be notified and our team will work on getting you connected. It usually takes a few hours (within PST business office hours), but it can take up to a day depending on volume.
---
Related Articles
This article was last updated on