Clients using version 7.0 or higher of the iOS mobile app can sync wearable data from their Apple Watch and use the Apple Watch app by enabling the Apple Watch integration.
Currently, only clients can use the Apple Watch App to fuel their health and fitness routines (trainer features coming soon!).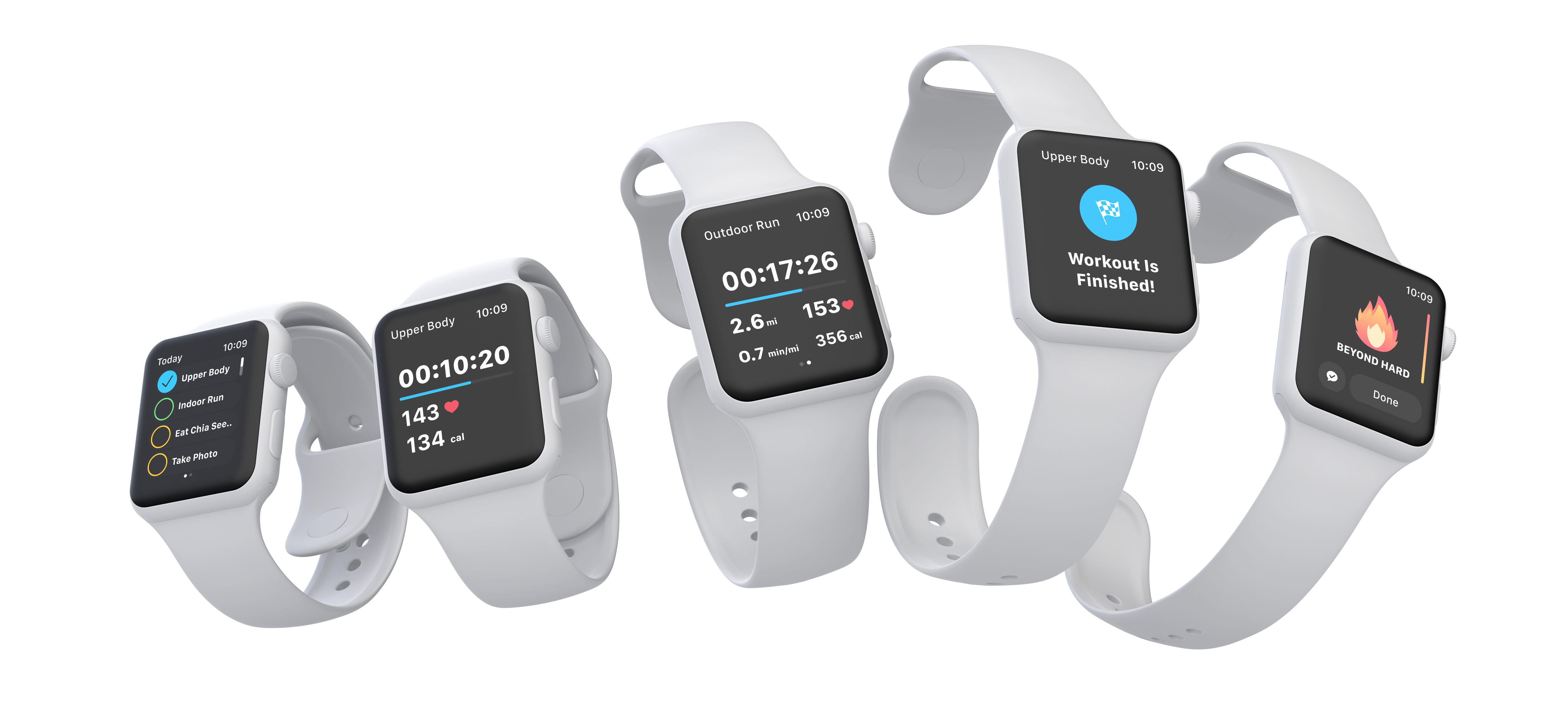 How to invite clients to connect their Apple Watch device and use the Apple Watch App.
From the client profile (on web or on mobile) you have the option to invite your clients to connect to Apple. An automated message is sent.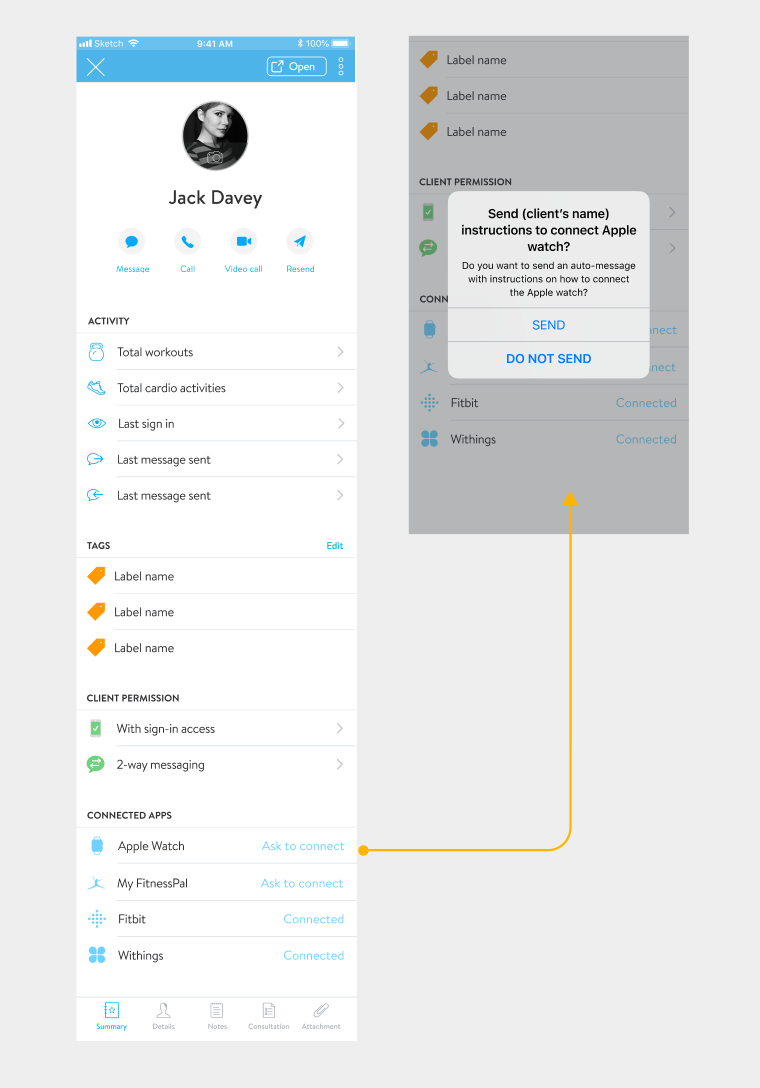 This message can be found in Settings > Auto Messages And Events and looks like the one below. You can, of course, edit this: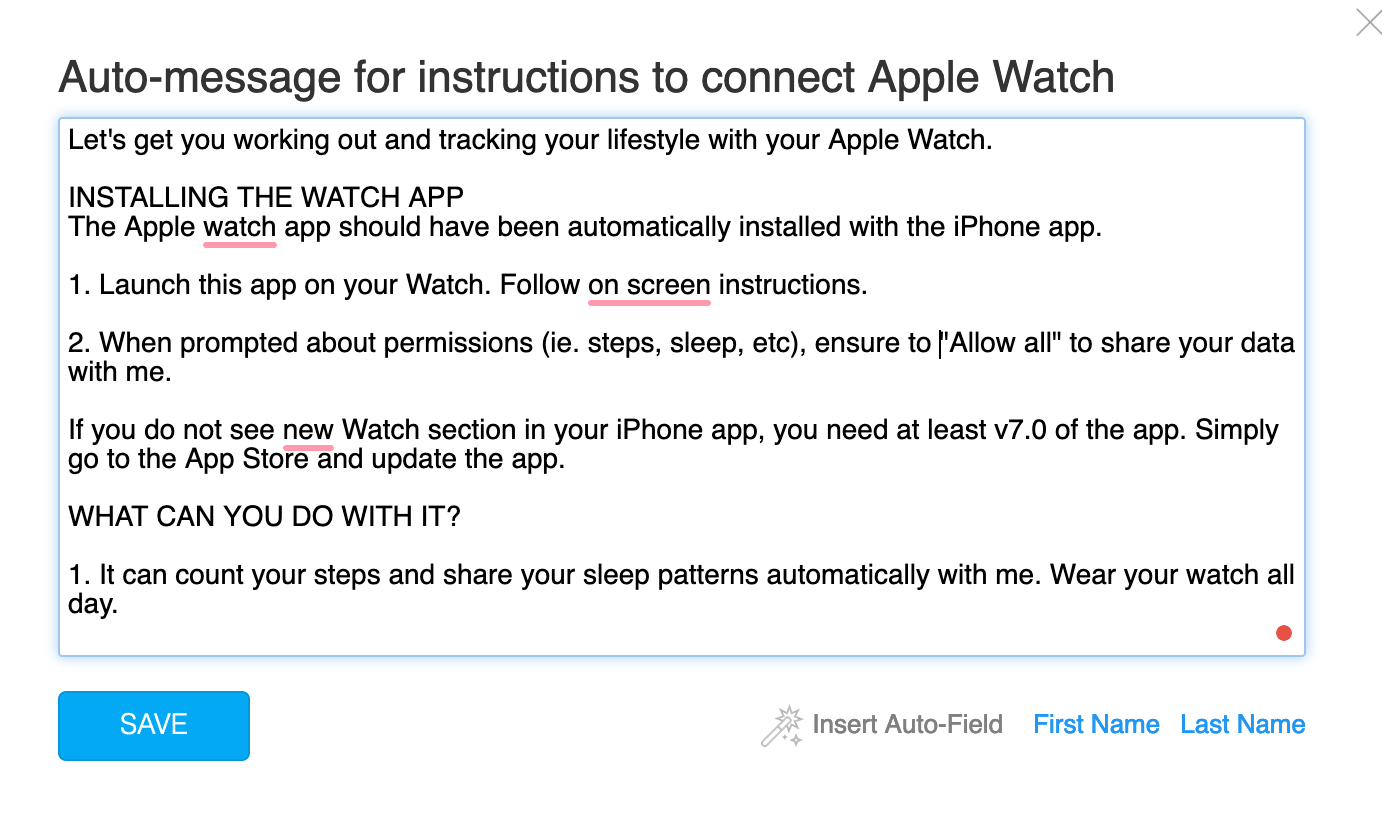 What happens after a client connects their Apple Watch?
After connecting the Apple Watch, clients are greeted by a few informative screens about how to best use their Apple Watch to track their wearable data.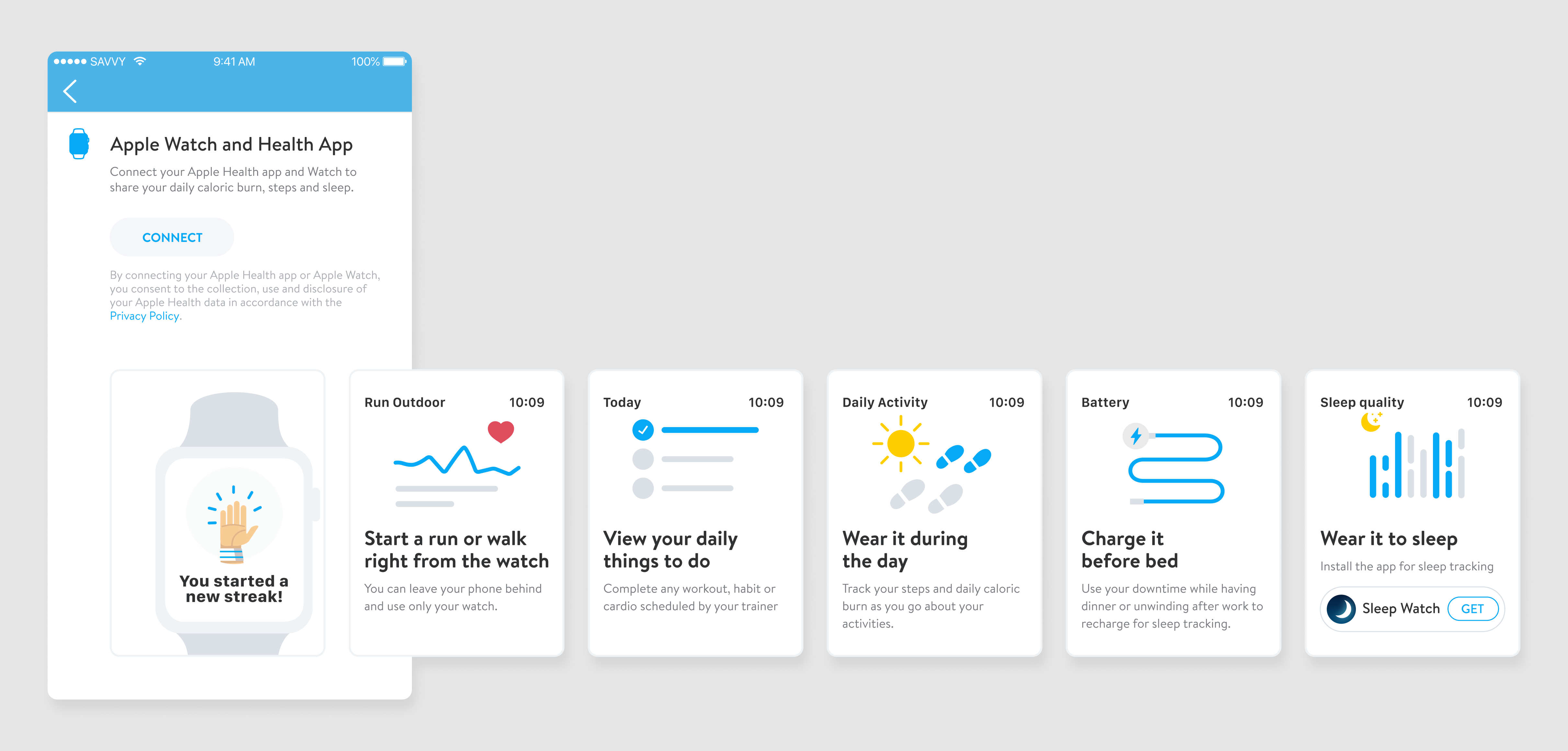 Key features and What type of data syncs
With the Apple Watch App, your clients will be able to:
Browse things to do today on their watch

Start any of the current list cardio activities and start a cardio activity scheduled by their trainer


Complete habits on the go

Start an interval workout from the Apple Watch App

Start a workout or activity on mobile and continue the workout on the Apple Watch App
As clients complete their workout or cardio activity while using the Apple Watch App, they can view their:
Targets (time or distance)

Calories burned

Heart rate and heart rate zone
Additionally enabling the Apple Watch, will sync enhanced data from the Apple Health app, and you'll be able to see your clients':
Steps

Sleep

Calories burned (active vs resting)

Lean body mass

Blood pressure

Resting heart rate
Where can you see the Apple Health / Watch data?
The Apple Health and Apple Watch data will be visible in a couple of places such as the client dashboard, the client progress graphs both on the web and on the mobile.
If you are not able to see the new dashboard tiles - you can now enable them by following the instructions in this article.
Tie in wearable data with daily habits for a more holistic way of training. Wearables allow us to drive healthier habits by allowing clients to measure more and better based on their devices.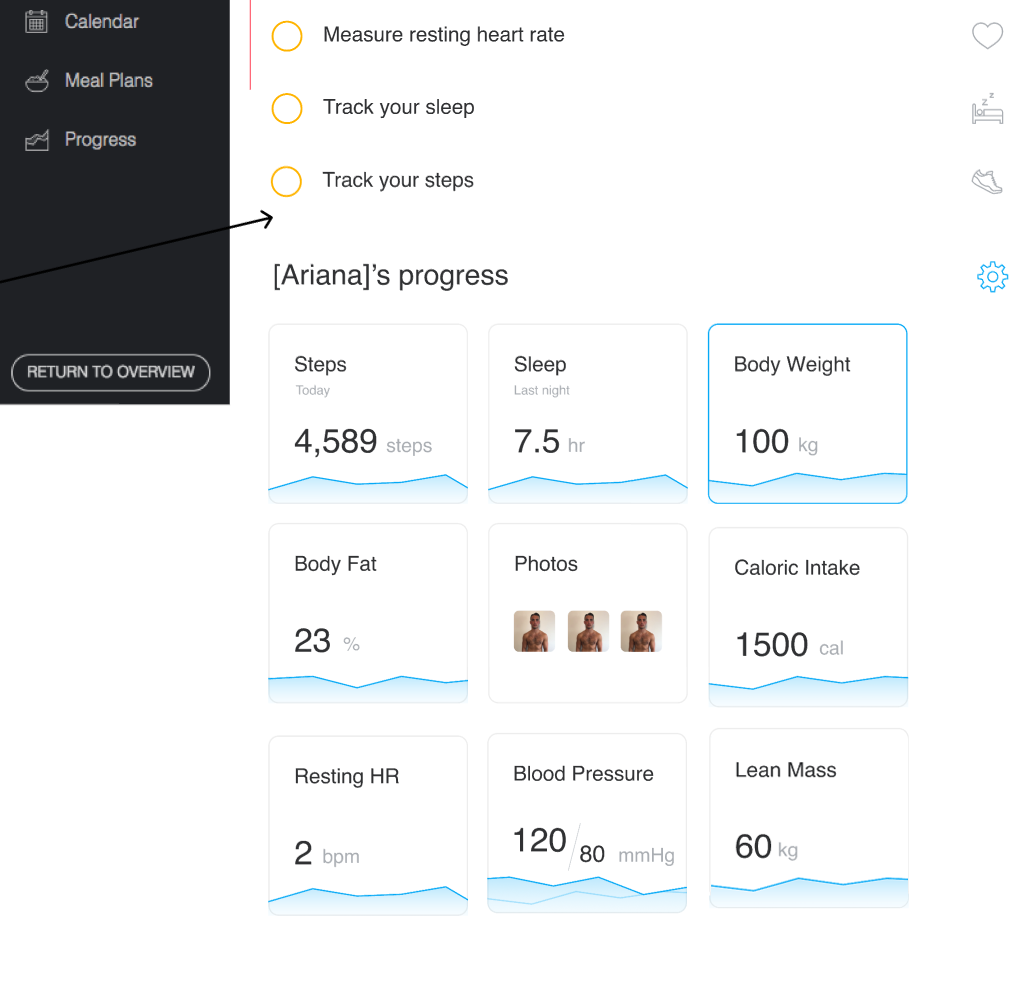 ---
Related Articles
This article was last updated on