Clients using version 7.0 or higher of the iOS mobile app can sync wearable data from their Apple Watch and use the Apple Watch app by enabling the Apple Watch integration.
To sync client data from an Apple Watch, clients must connect their Apple Health app. This will allow clients to share wearable data like daily caloric burn, steps, sleep and more automatically. Take a look below to see the steps to properly connect and start syncing wearables data.
1. Clients need to click the More section (three dots menu icon) at the bottom right of the screen on the mobile app, scroll down to Apple Health and then tap Connect.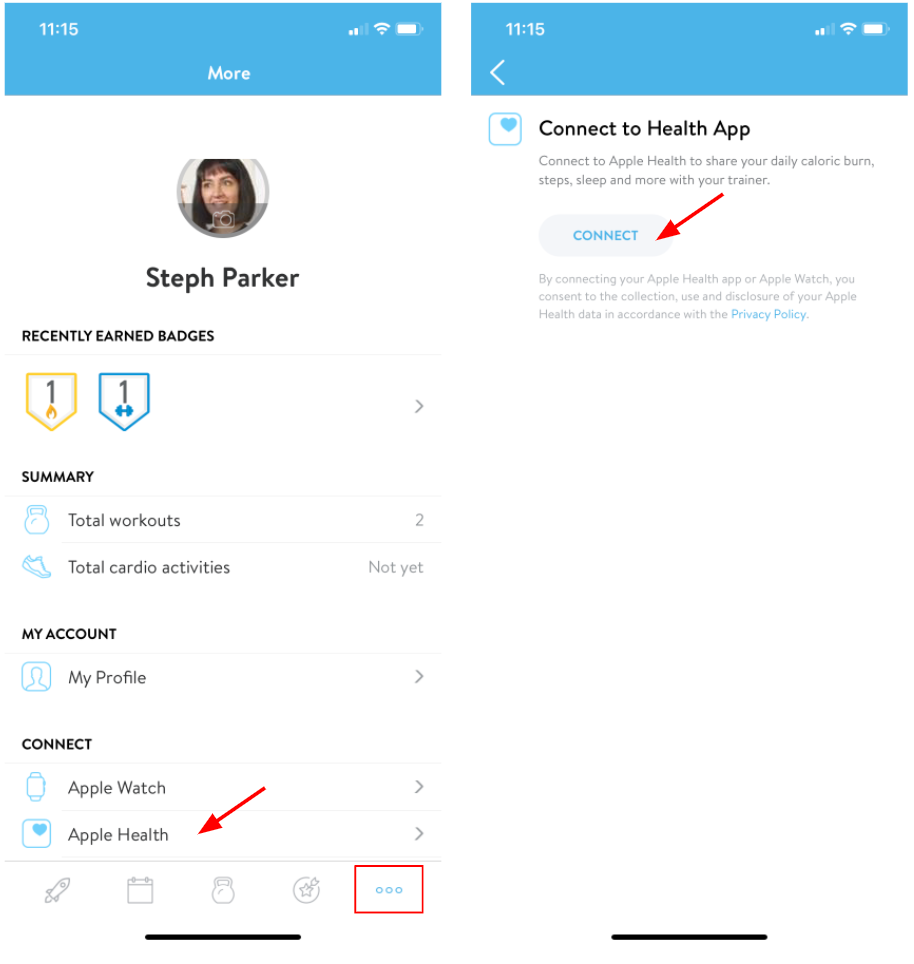 2. Tap on Turn All Categories On and then hit Allow at the top right.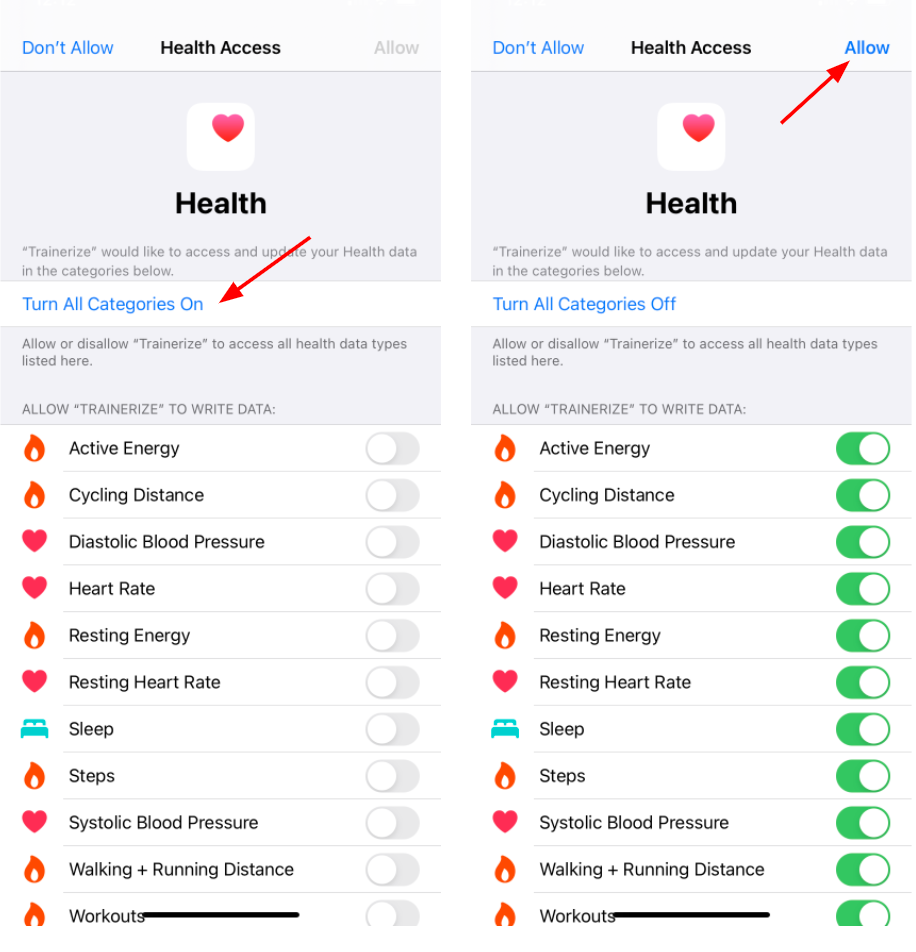 3. Will now be taken back to the connect page and receive a confirmation.
Next steps? Start cardio activities directly from the watch app!
---
Related Articles
This article was last updated on