When sharing links to your Trainerize Pay products, there may be times where you want to include discount codes with them (e.g. a Black Friday promotion).


Generate the payment link
1. In Payments, go to the Products page.
2. Select a product that you want to attach the discount to and click on "Create a discount link":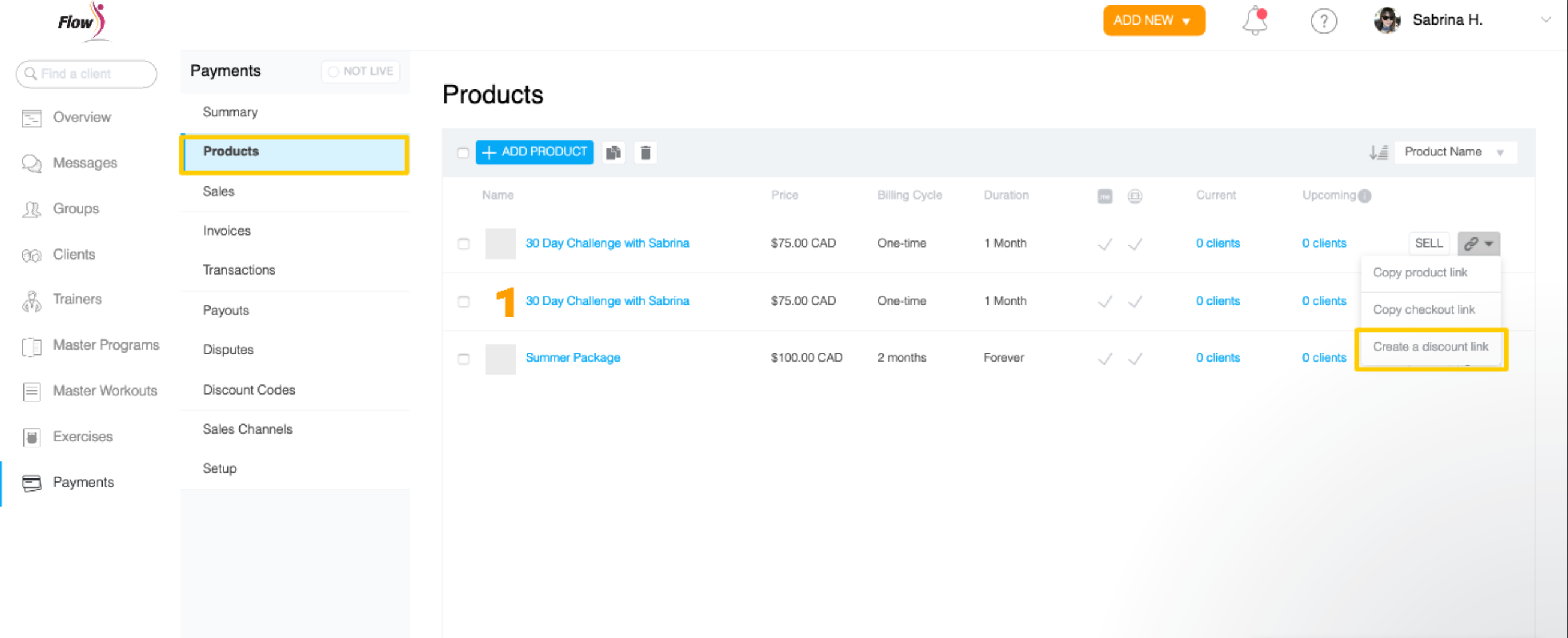 3. On the next dialog select: Type the discount code and hit "Generate":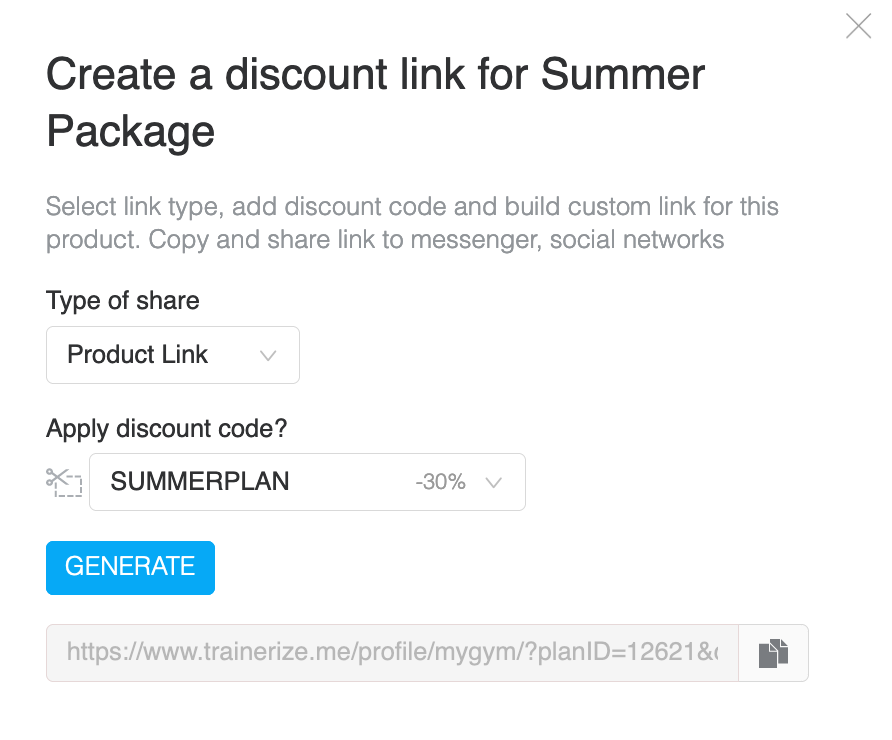 There are 2 types of share links that help you close a self-serve sale online.
The Product Link allows you to quickly share a product detail on Instagram, Facebook or within an email.
The Checkout Link takes clients to the pay and checkout screen for that product right away. This can also be used when you're integrating a "Buy button: on your Facebook page or website or "Swipe up" on Instagram.
4. Test the payment link
After copying the discount code, test out the link to ensure that it works! The Purchase Dialog on Trainerize.me should be pre-populated with the discount code.
NOTE: If the discount code is no longer valid or has exceeded its redemption limit, it will simply be ignored by the Purchase Dialog.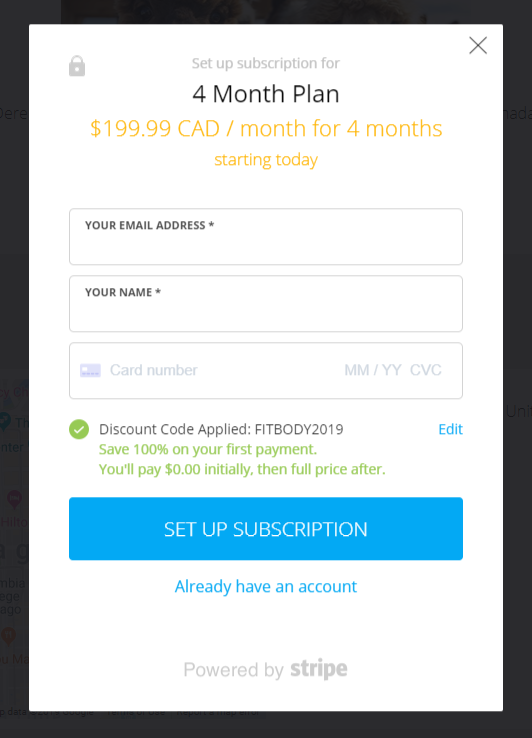 5. Share the link with your clients so they can get access to your discounted program right away!
---
Related Articles
This article was last updated on