1. In the Clients section, select the Open button to the right of the client's name.

2. Select "Meal Plans" from the left.
3. To attach the meal plan, click on the "select a PDF" link or drag and drop the PDF into that square.

The meal plan will appear as shown below. In this example, we've attached the Canadian Food Guide. From this page, the trainer can choose to download the meal plan or delete it from the top right.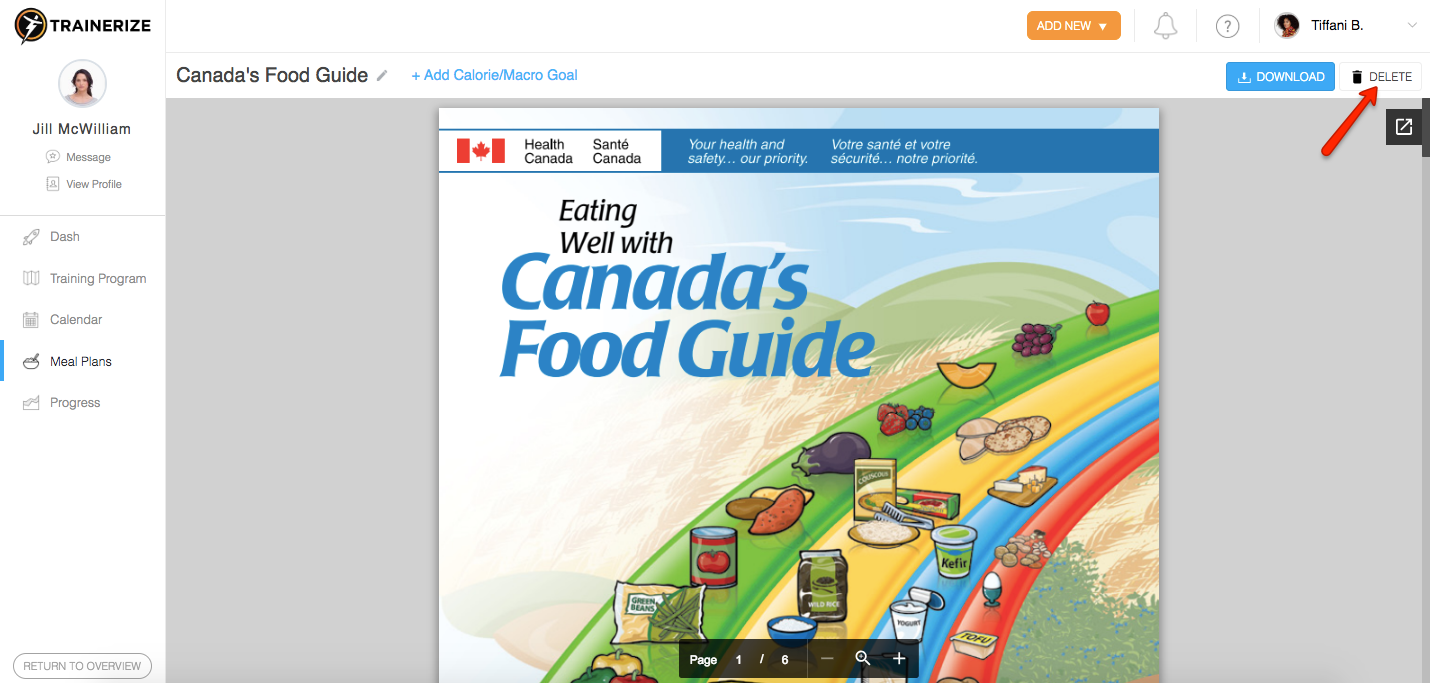 Where does the client see their meal plan?
In the "Plans" section of the mobile app.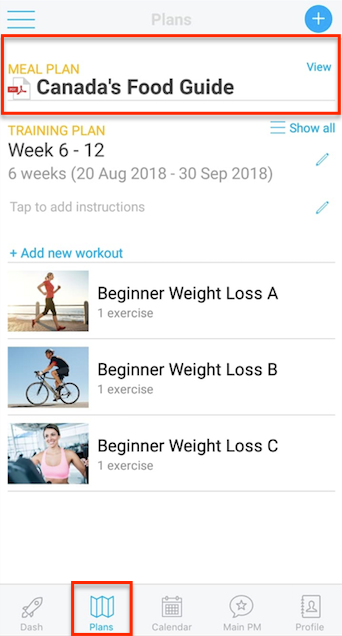 Next Step? Create a Nutrition Goal for your clients!
This article was last updated on