With the power of Trainerize already helping you train more clients and streamline your online training business, it's only logical that the next step in your business' growth plan should be a Custom Branded App! Learn about about what is included in a Pro branded app here.
1. Go to Add-ons > Custom Branded Mobile App > Summary and then scroll down to the GET THE APP button and select it.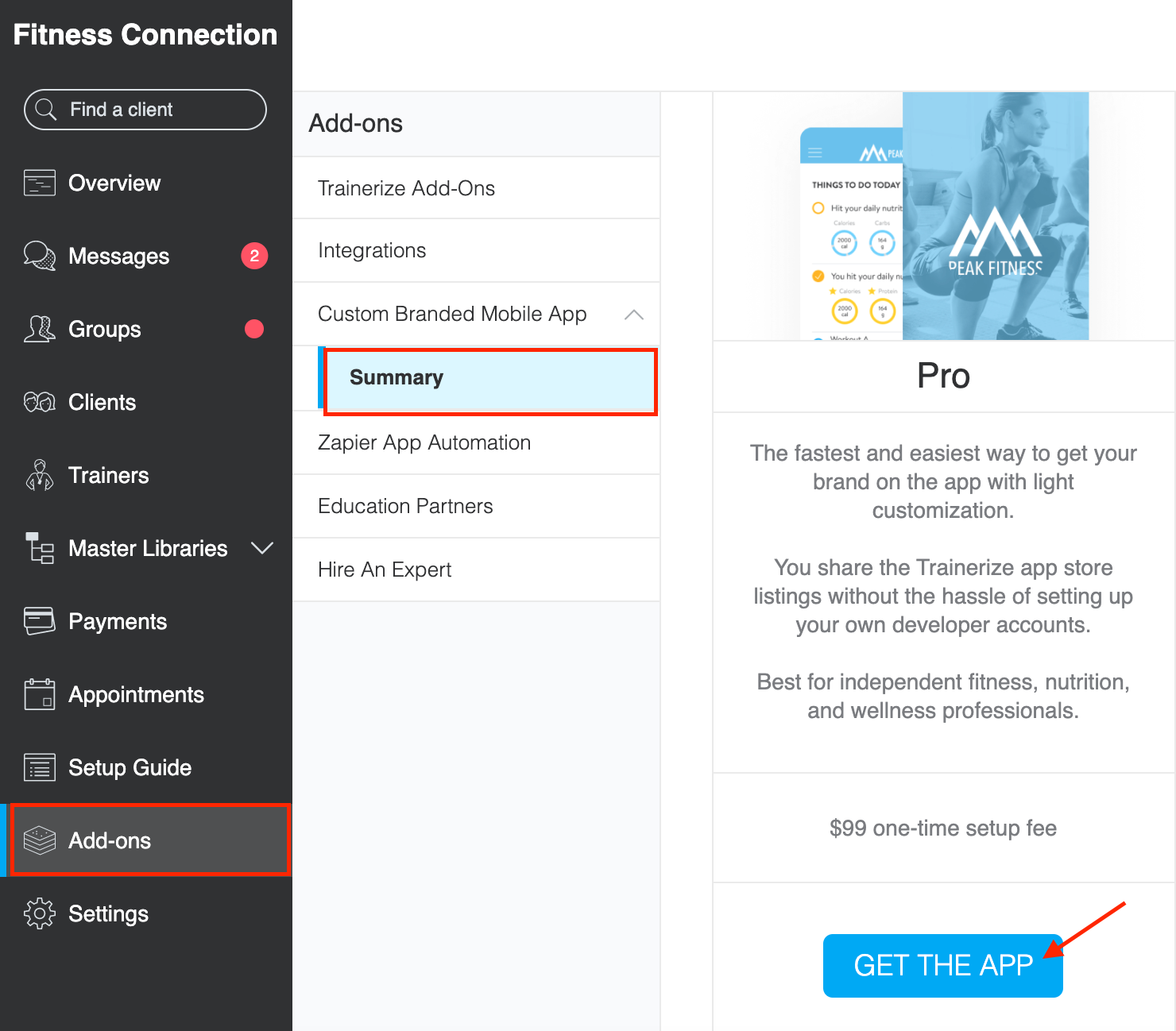 2. In the pop-up dialogue that follows, click PAY NOW. You also have the option to enter a new credit card on this page.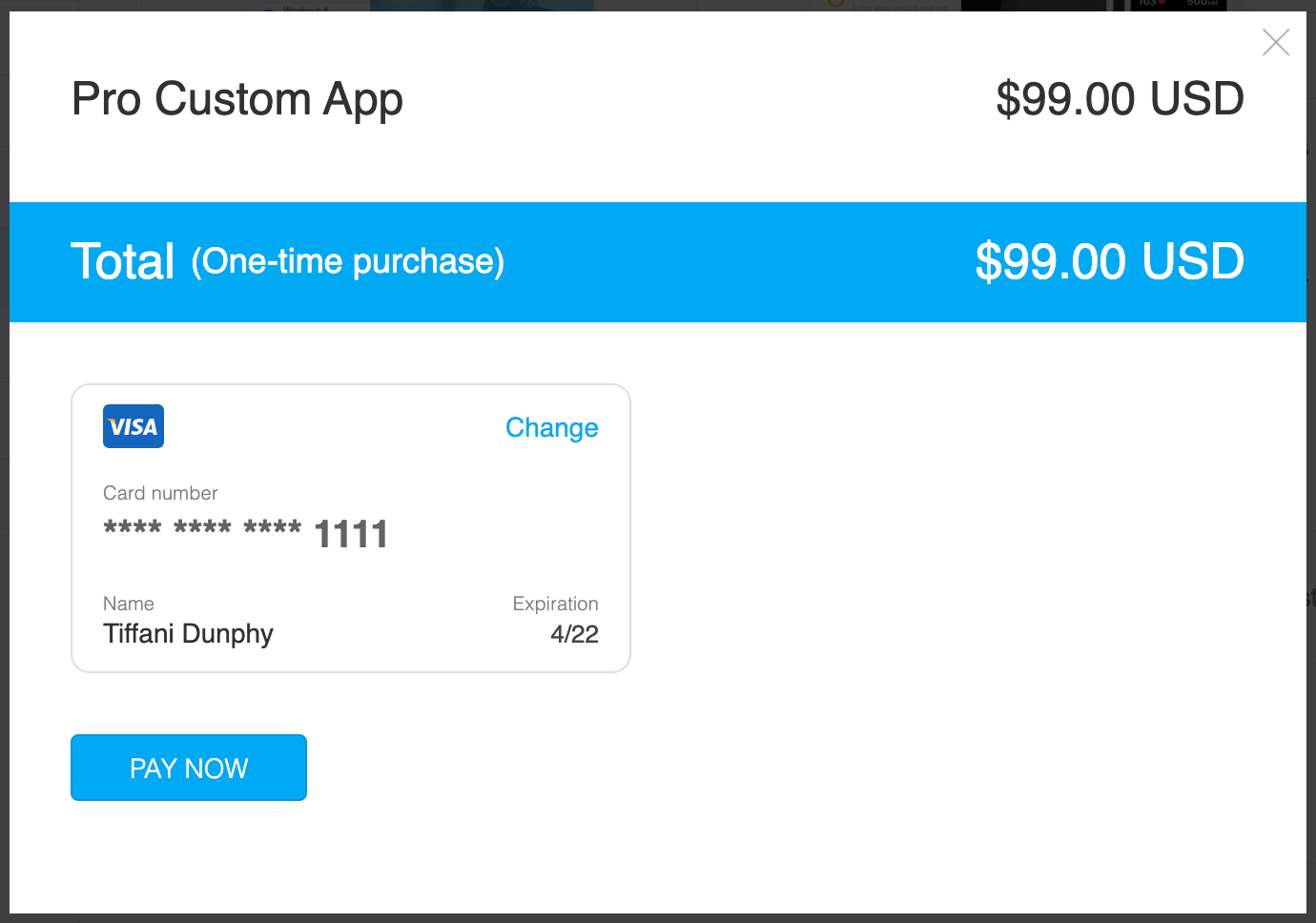 3. If your payment is successful, you will be taken to the option shown below. Click Continue.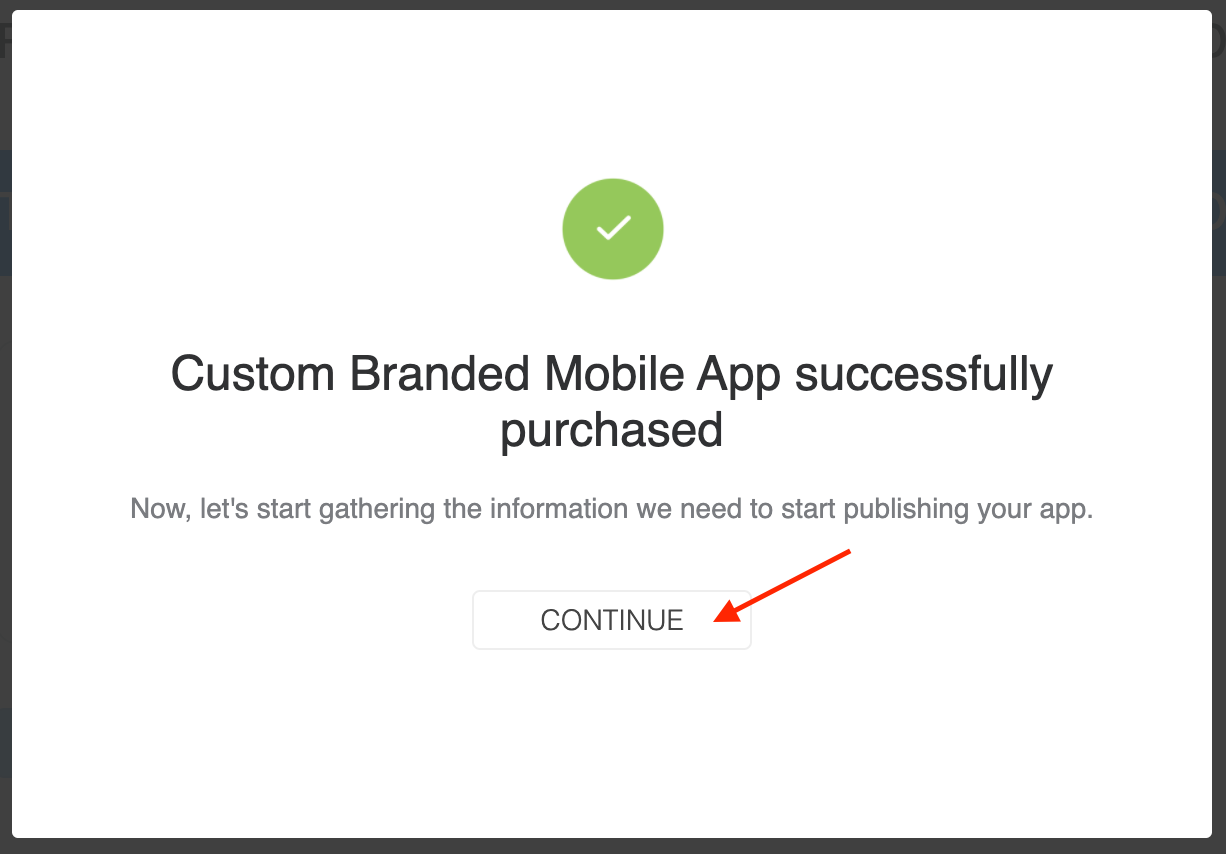 4. If you're ready to submit your assets, click Go to Publisher. You will be taken to an interactive app publisher where you can build your Custom Branded App. It's a completely self-guided process to help you upload your brand assets and artwork, preview how your app will look and finally submit your app for publication.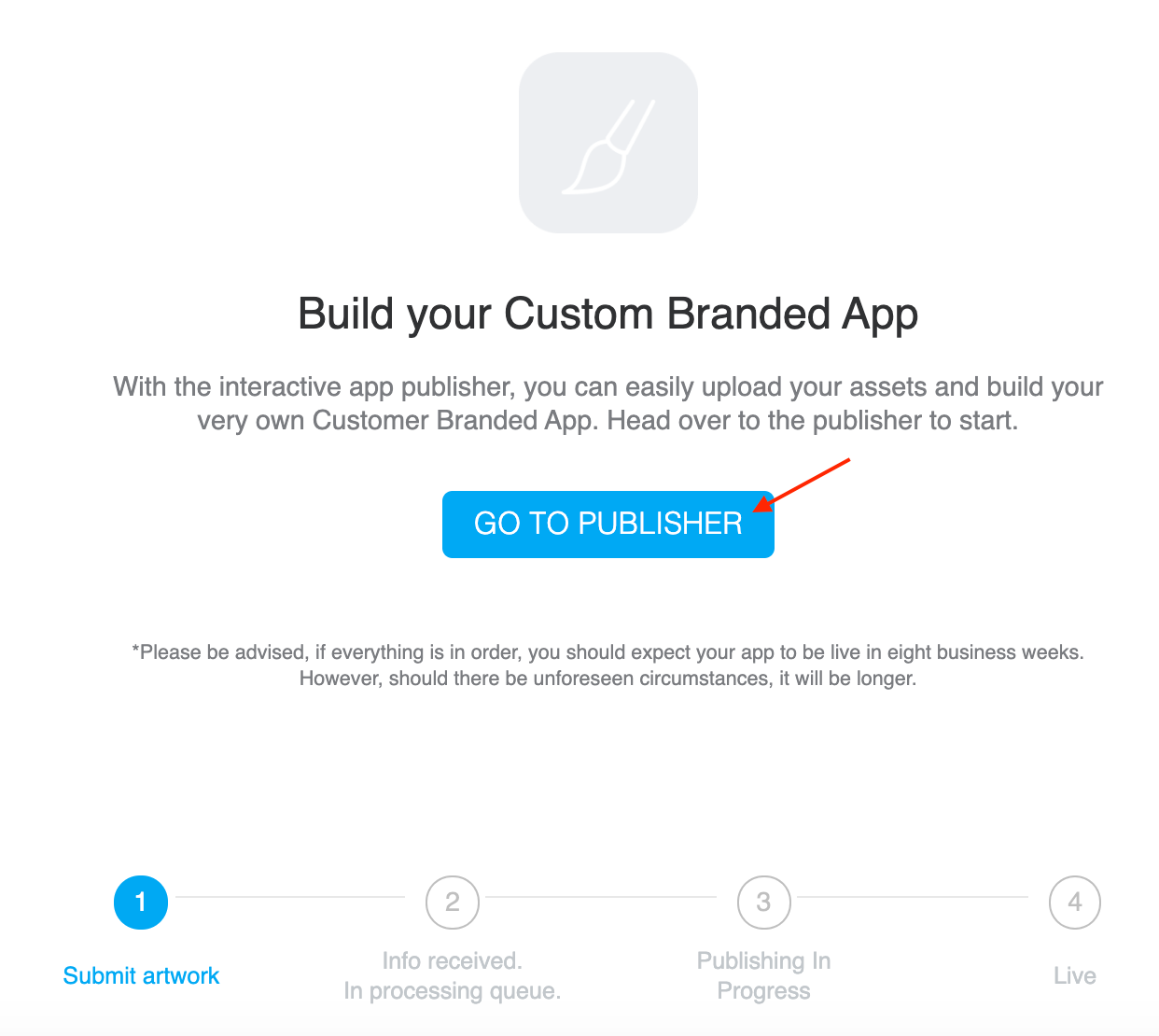 5. Please be sure to read through the requirements before you click Start. We have outlined them below in case they are unclear:
App icon (1024 x 1024 pixels, transparent background PNG)
Top bar logo (928 x 240 pixels, transparent background PNG)
Launch screen background (2048 x 2048 pixels, JPG)
Launch screen logo (686 x 676 pixels, transparent background PNG)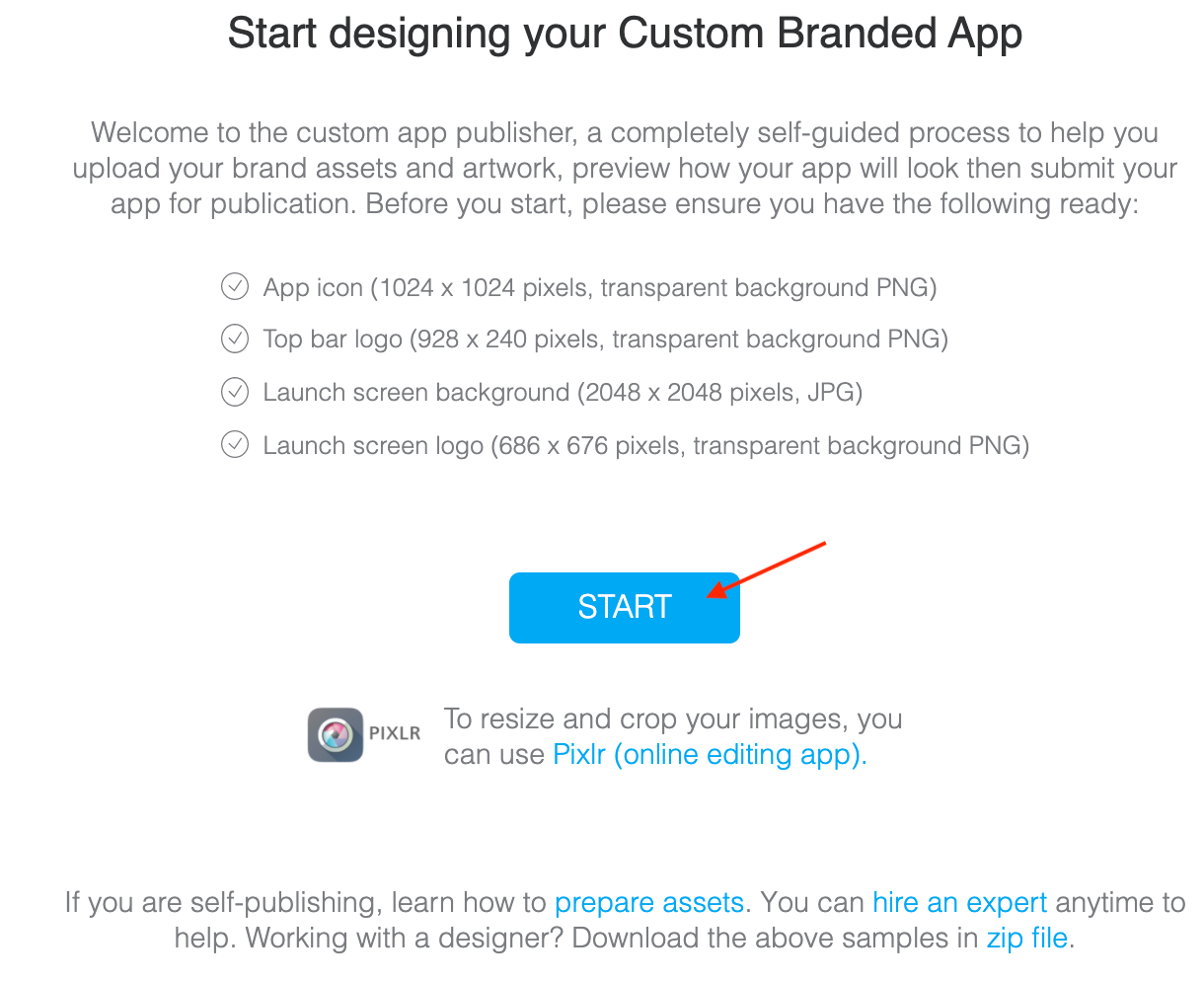 6. The first step in the Custom app publisher is to enter your App Name and Description. Click Next when you are done.
App name must be 30 characters or less.
App description is a m

aximum of

4000

characters.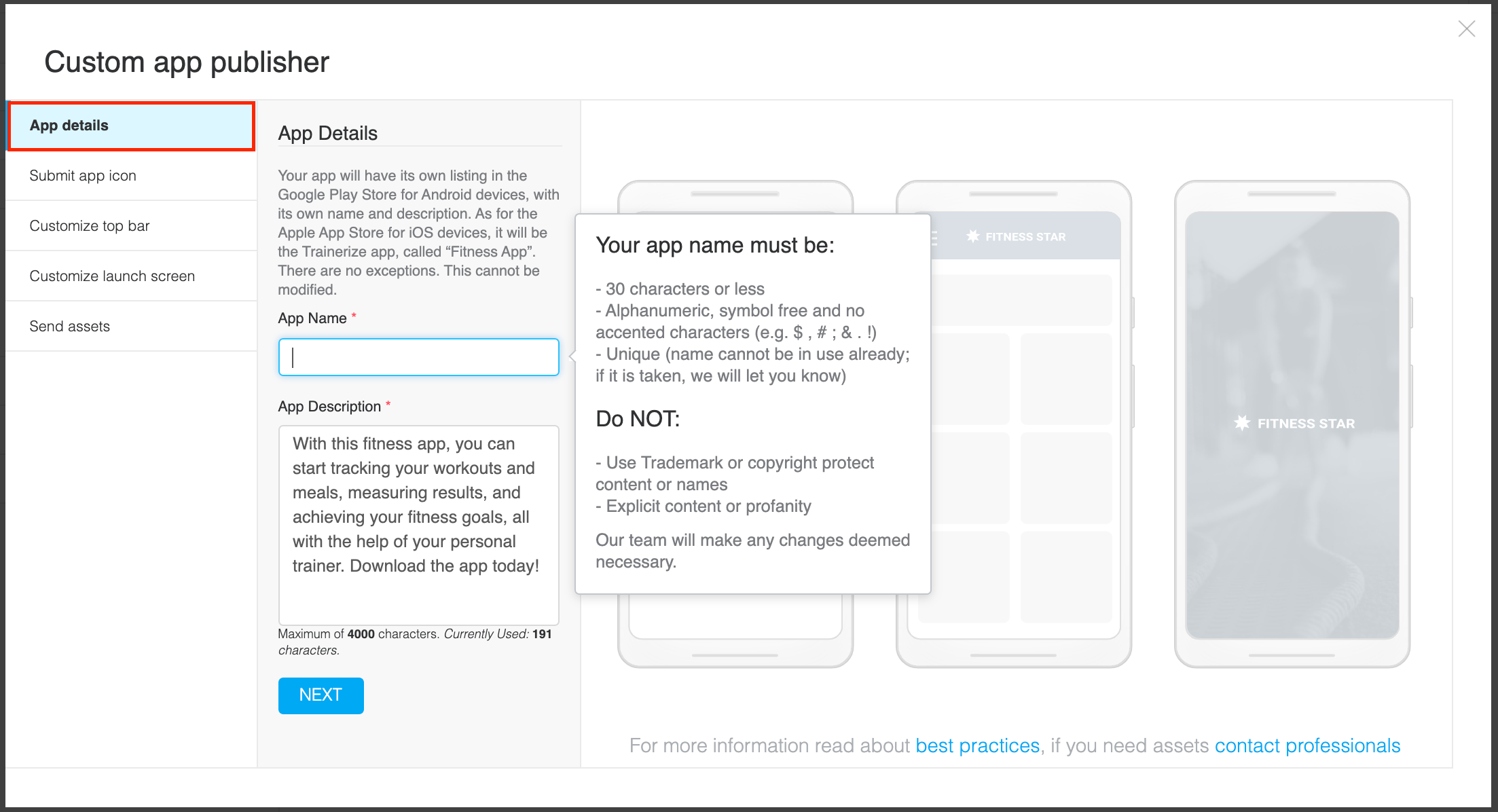 Please note: Your app will have its own listing in the Google Play Store for Android devices, with its own name and description. As for the Apple App Store for iOS devices, it will be the Trainerize app, called "Fitness App". There are no exceptions. This cannot be modified.
7. The next step is to submit your app icon and select a background colour. You will notice you can see a preview at the top left of the mobile app on the screen. This is how your icon will appear when the app is downloaded to a mobile device. Click Next when you are done.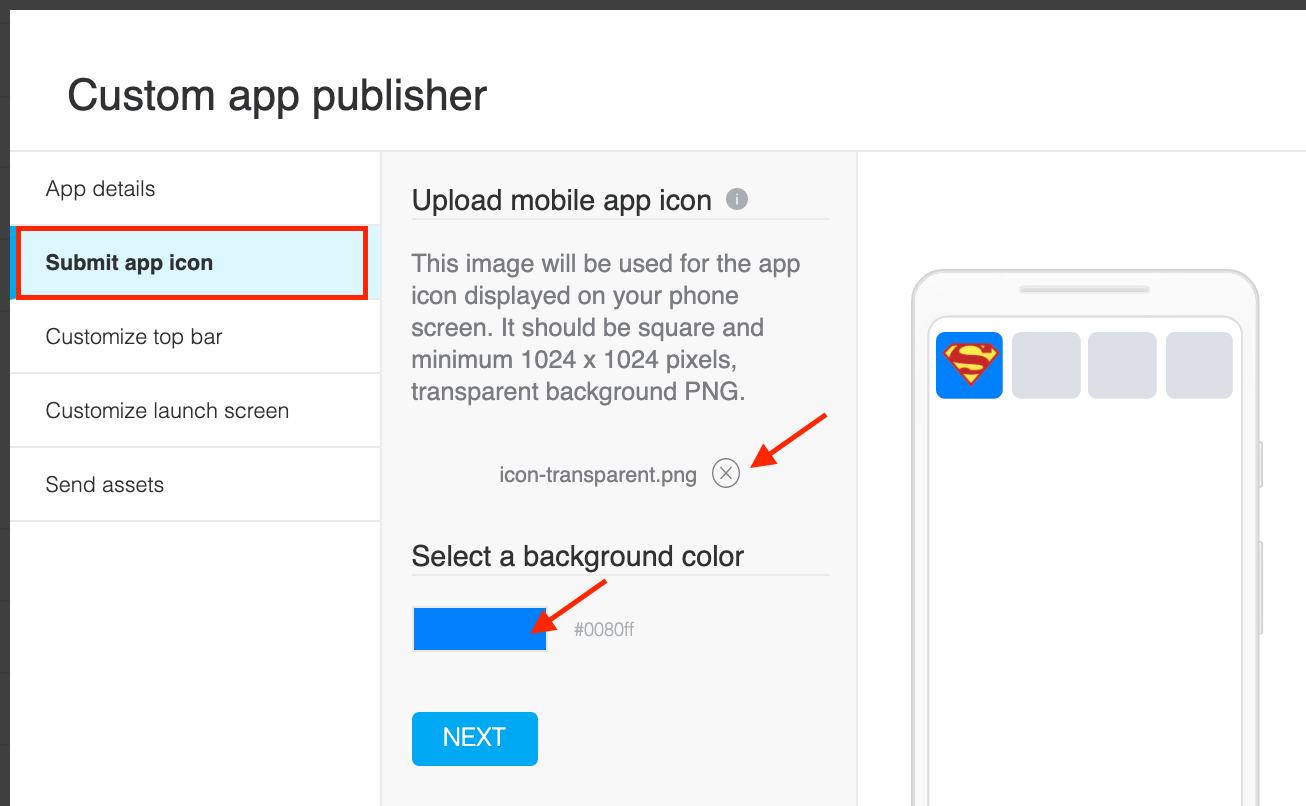 8. Step three is to submit your top bar logo. Click Next.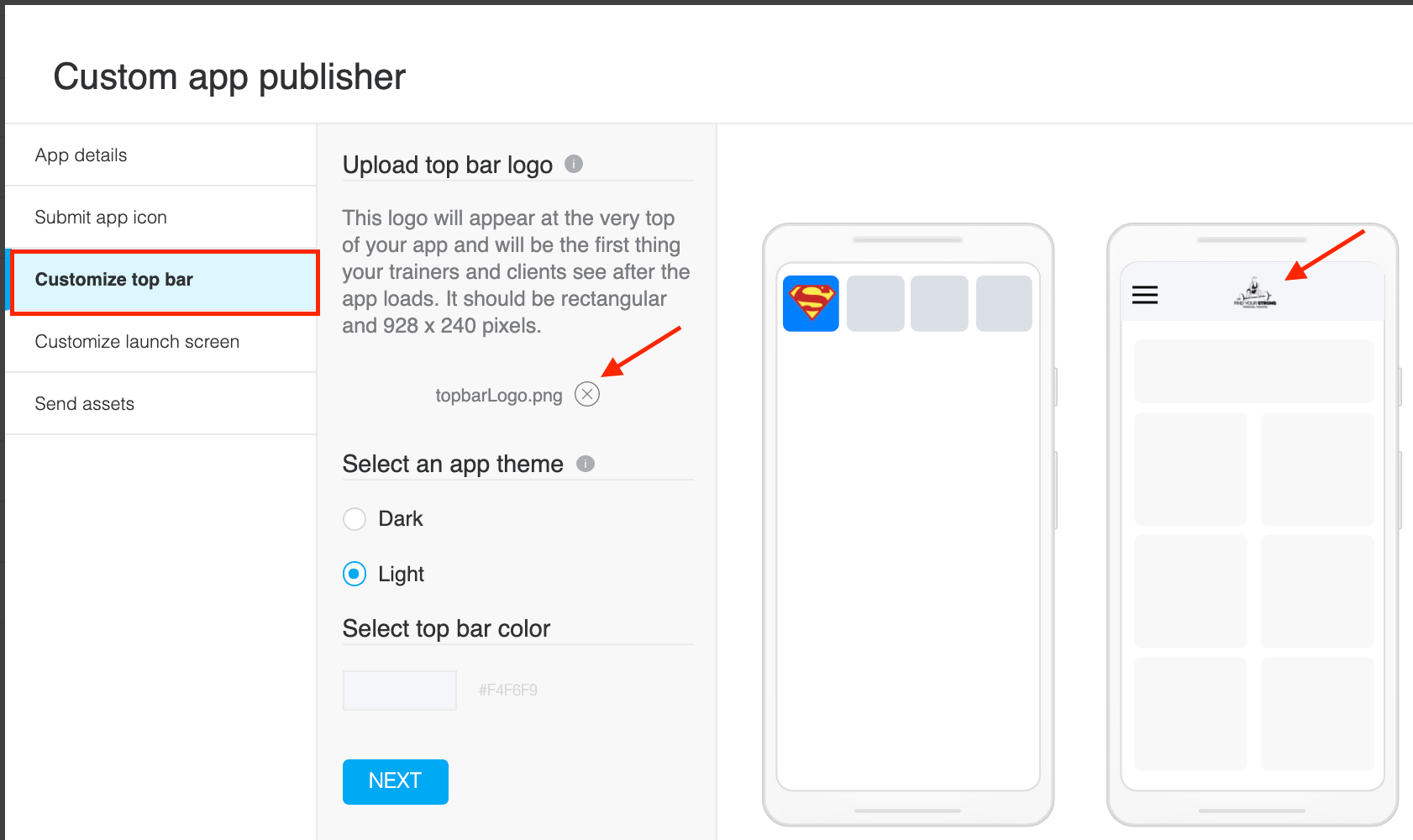 9. Under the Customize launch screen page, you submit your splash screen, a screen logo, and select your splash screen colour.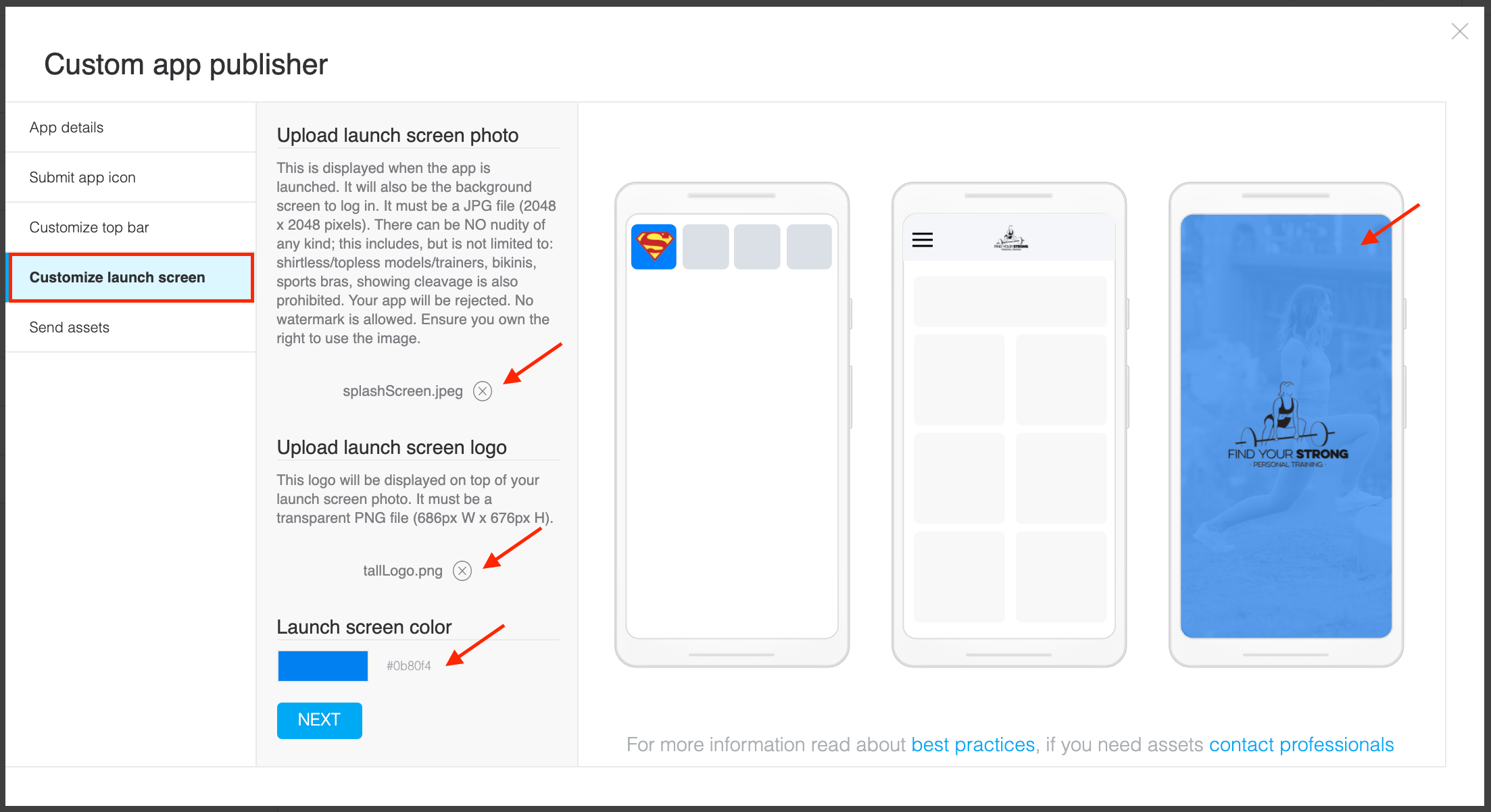 10. The final step is to do a final check and click Submit.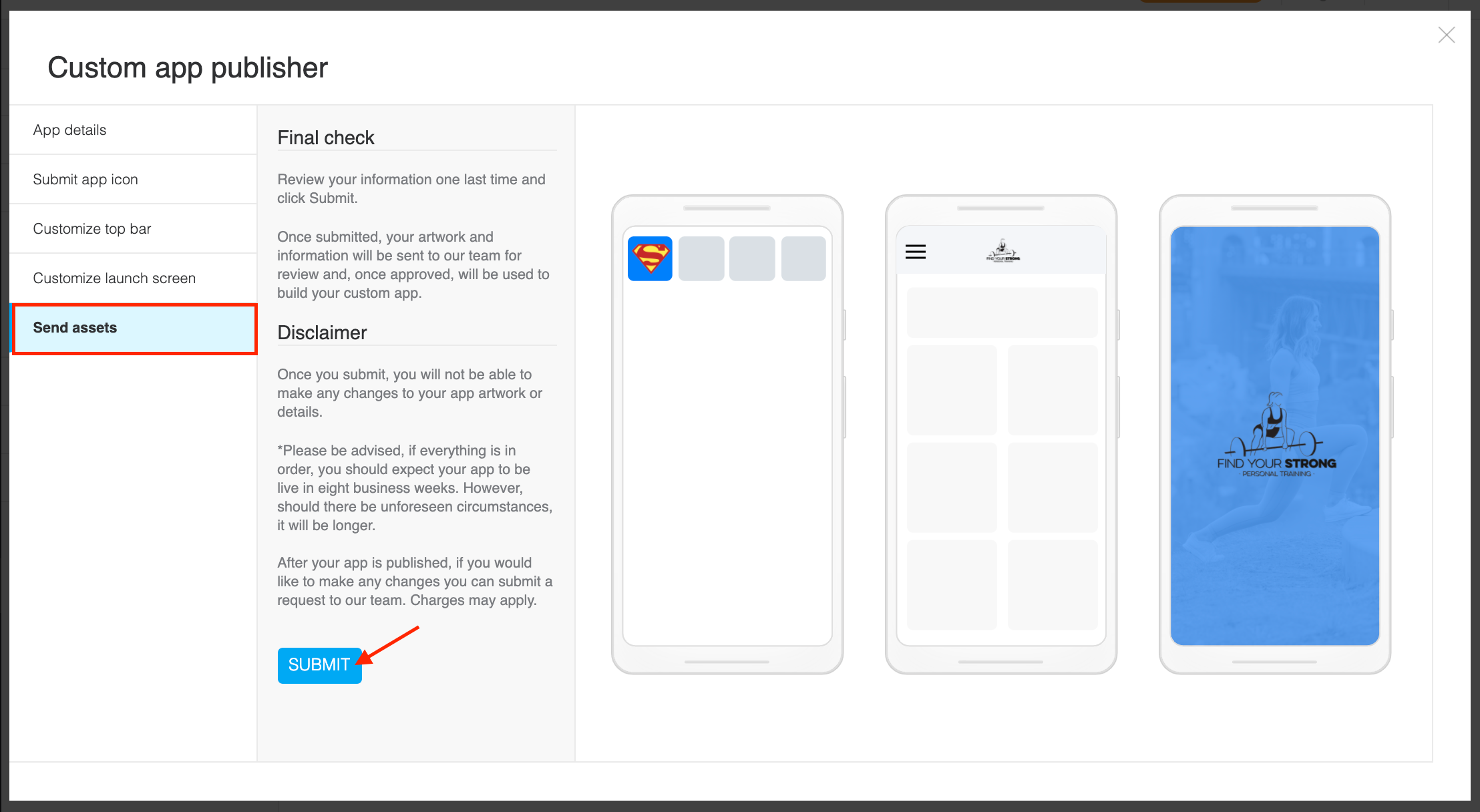 When you click Save, you will see this pop-up dialogue before the page below reveals itself. On that page, you can see where you are in the publishing process.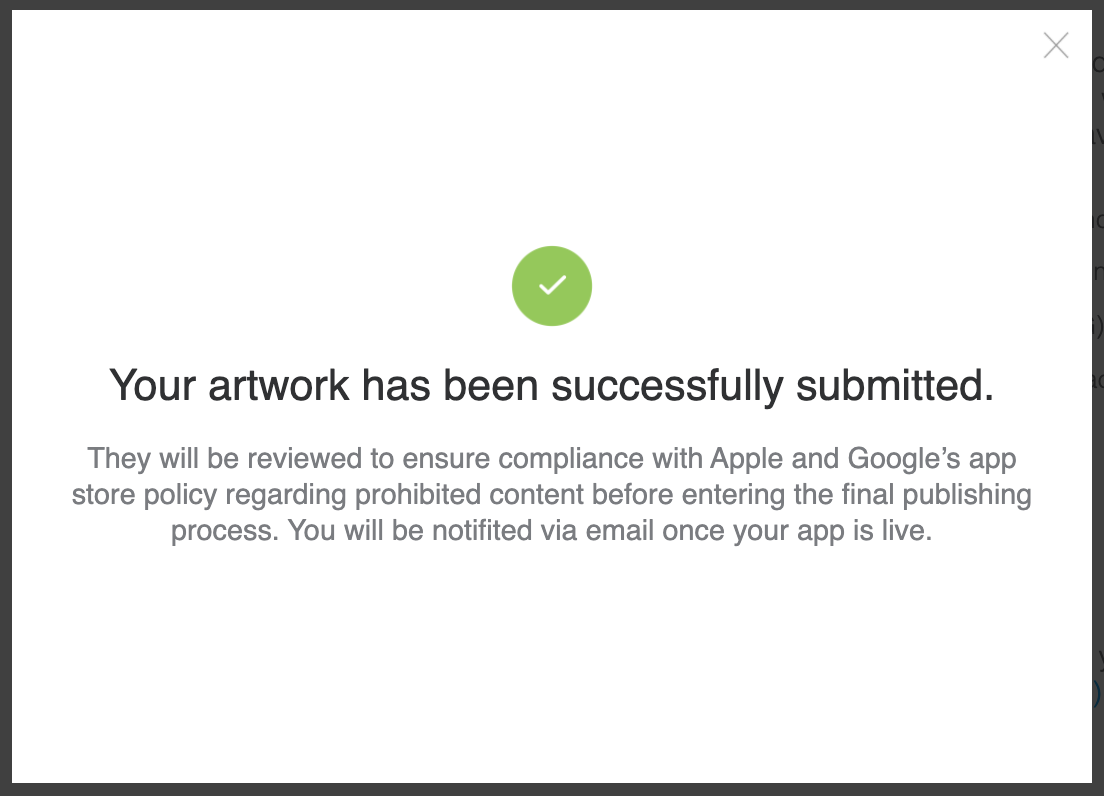 Please be advised, if everything is in order, you should expect your app to be live in eight business weeks. However, depending on the number of requests or any unforeseen circumstances, the wait time may be longer.

We'll let you know when both the iOS and Android apps are ready and we'll give you an option to notify everyone in your business to switch over to your custom app.
---
Related Articles
This article was last updated on