Trainerize makes recording, uploading, and storing custom videos in Trainerize fast and efficient. Trainers can upload new exercise videos directly from inside the Trainerize iOS/Android app, or from inside Trainerize on the web.
Compared to YouTube, uploading your videos to Trainerize ensures:
Videos are always ad-free
No messy permission controls
Privacy protected and share-disabled
Same smart streaming so videos start playing immediately and adjust to the internet speed available
Designed for the best experience with our mobile app
You may have exercises you want to train your clients with that may not be available in the Trainerize exercise video library. For this reason, we allow trainers to create a library of custom exercise videos to add to the main exercise library. We have two methods of adding custom videos. Either using a link from a YouTube video or by uploading directly to our Trainerize Video Library.
Through the mobile app (iOS and Android) you can record a new exercise video with your phone using the Trainerize Video Drive.
1. To add a custom exercise to your library, navigate to the More section of the app and then select Manage Exercise Library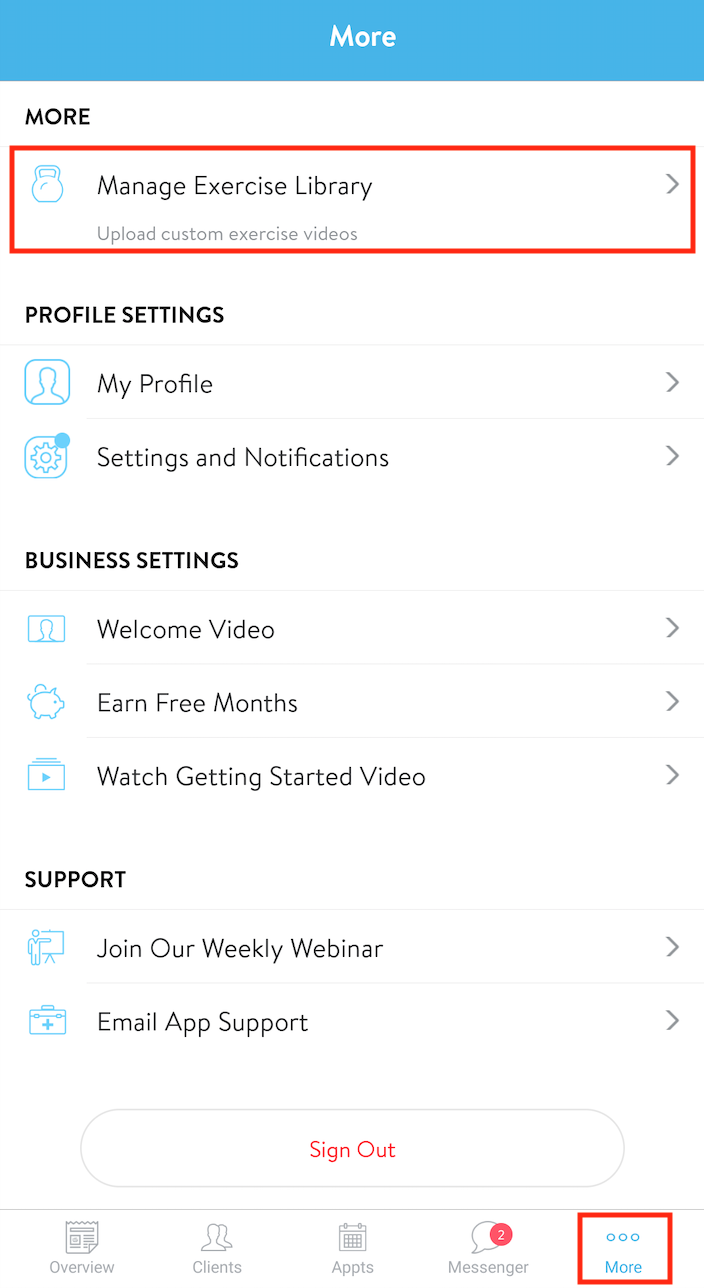 2. At the bottom right of the screen, select the blue plus sign and choose from selecting a video from your video library on your phone, filming a new one or adding a blank (no video) exercise.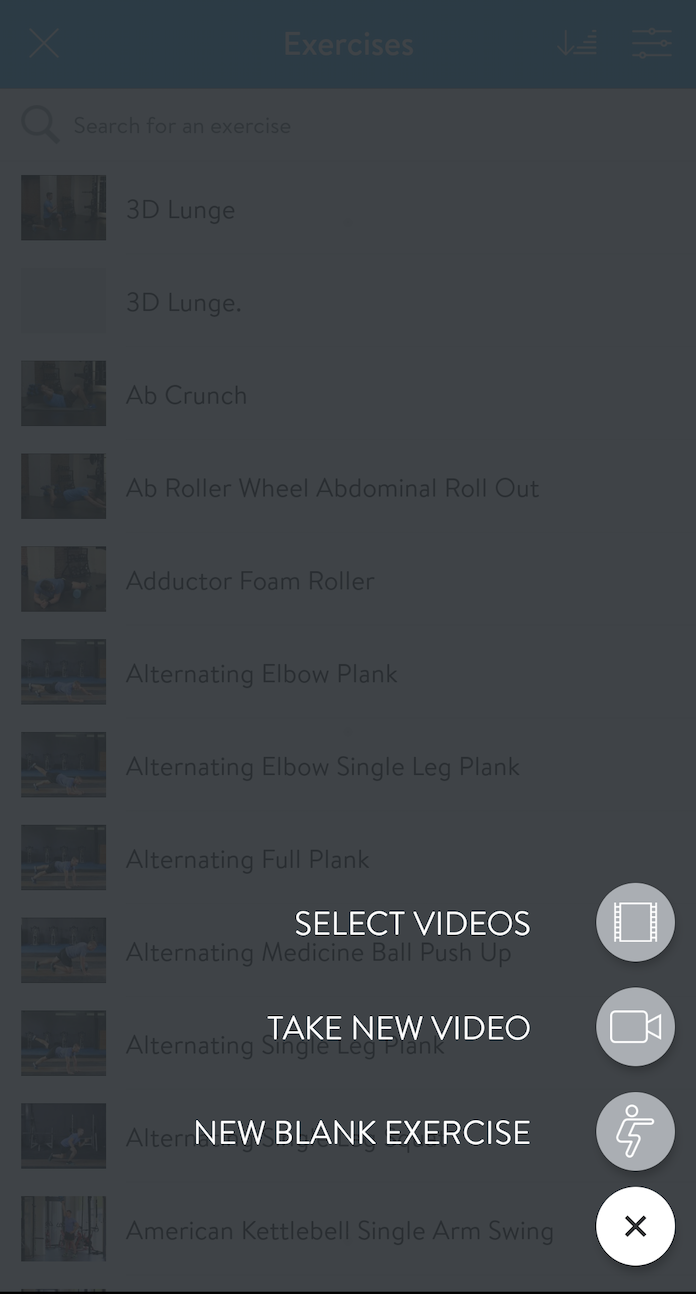 3. If you choose to film a video, you will be given the option to discard it or keep it and move on to the next step. If you choose not to film a video, you will be taken directly to this screen. Once you save the exercise name, you will be prompted to select an exercise type.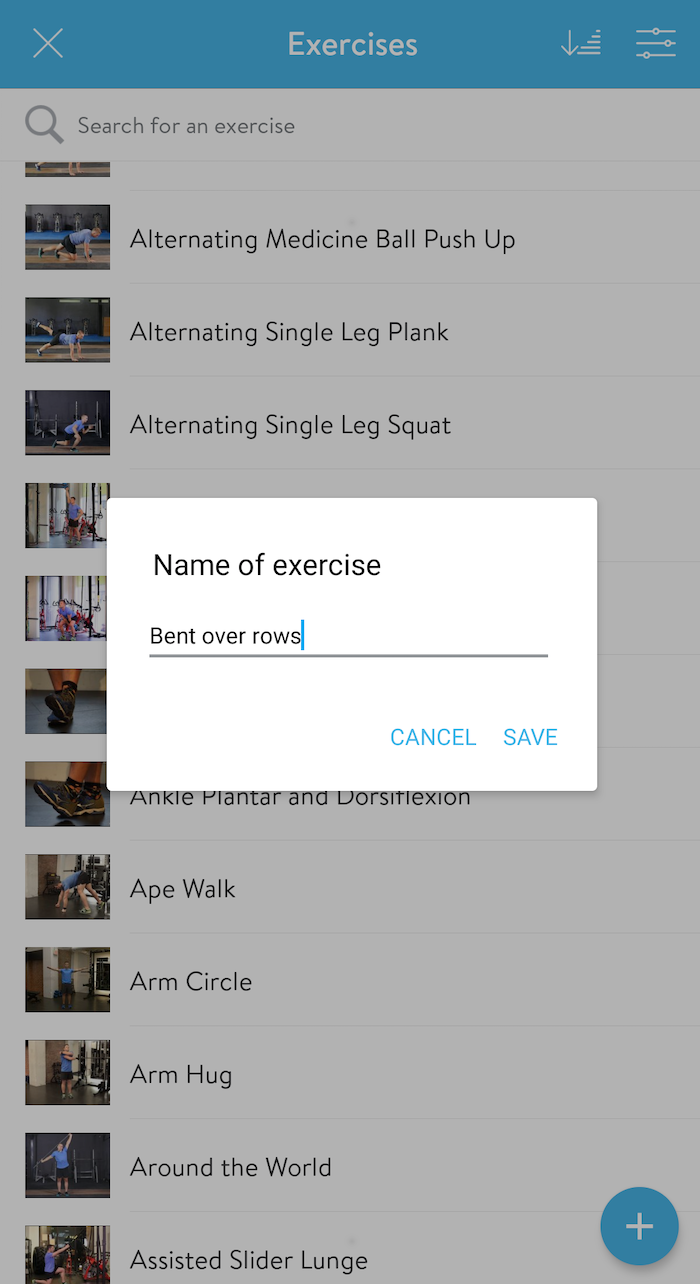 And that's it! The video will upload to Trainerize in the background while you use the app normally. Once uploaded, your new custom exercise will show up in the exercise list.
---
Related Articles
This article was last updated on