In the iOS App you can record a new exercise video with your phone using the Trainerize Video Drive. To record a new video for a custom exercise, navigate to the 'Exercises' page. Video Drive must be turned on to continue. Click the blue + sign at bottom right.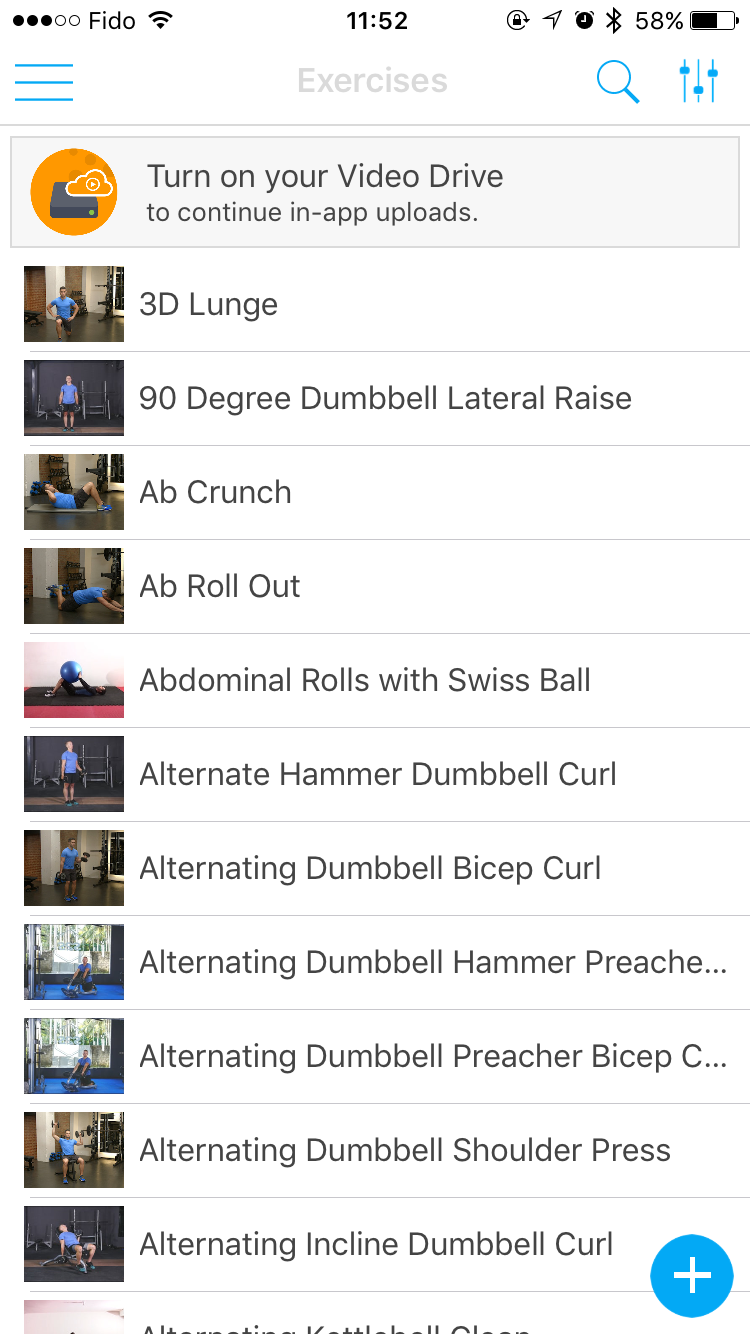 This will pop up a choice of 3 options. Select 'Take New Video':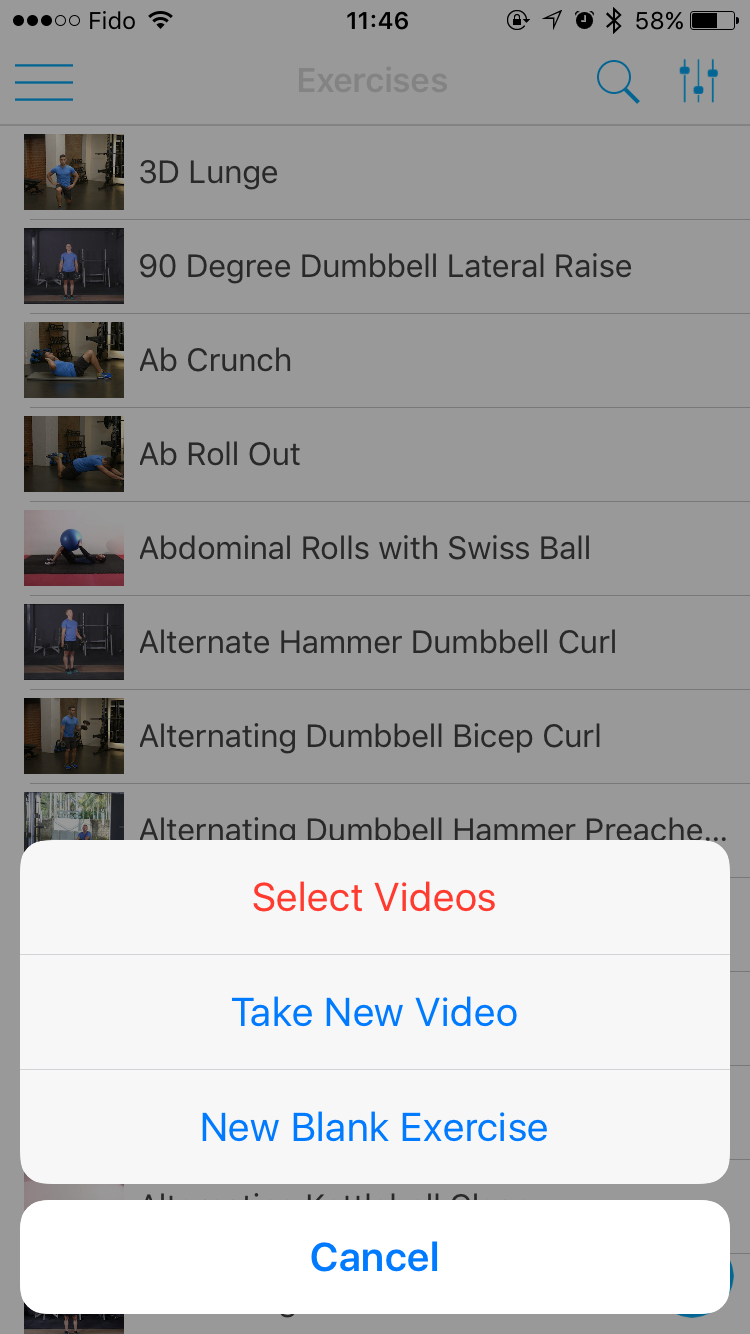 You will then be taken to the record screen where you can record your video. When you're done you'll have the option to 'Use it' or 'Discard' the video. When you're happy and click 'Use it', you'll be prompted to save the new exercise, first by entering a name: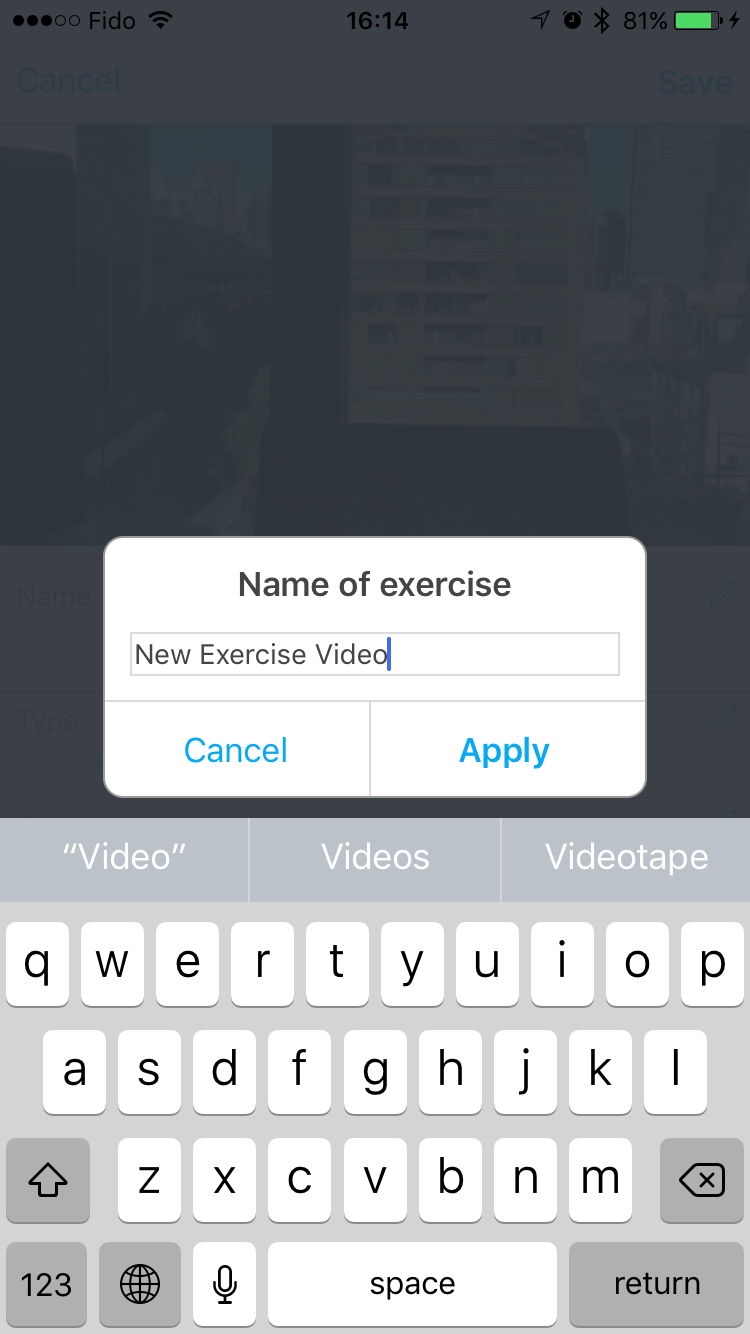 Then choose an exercise type: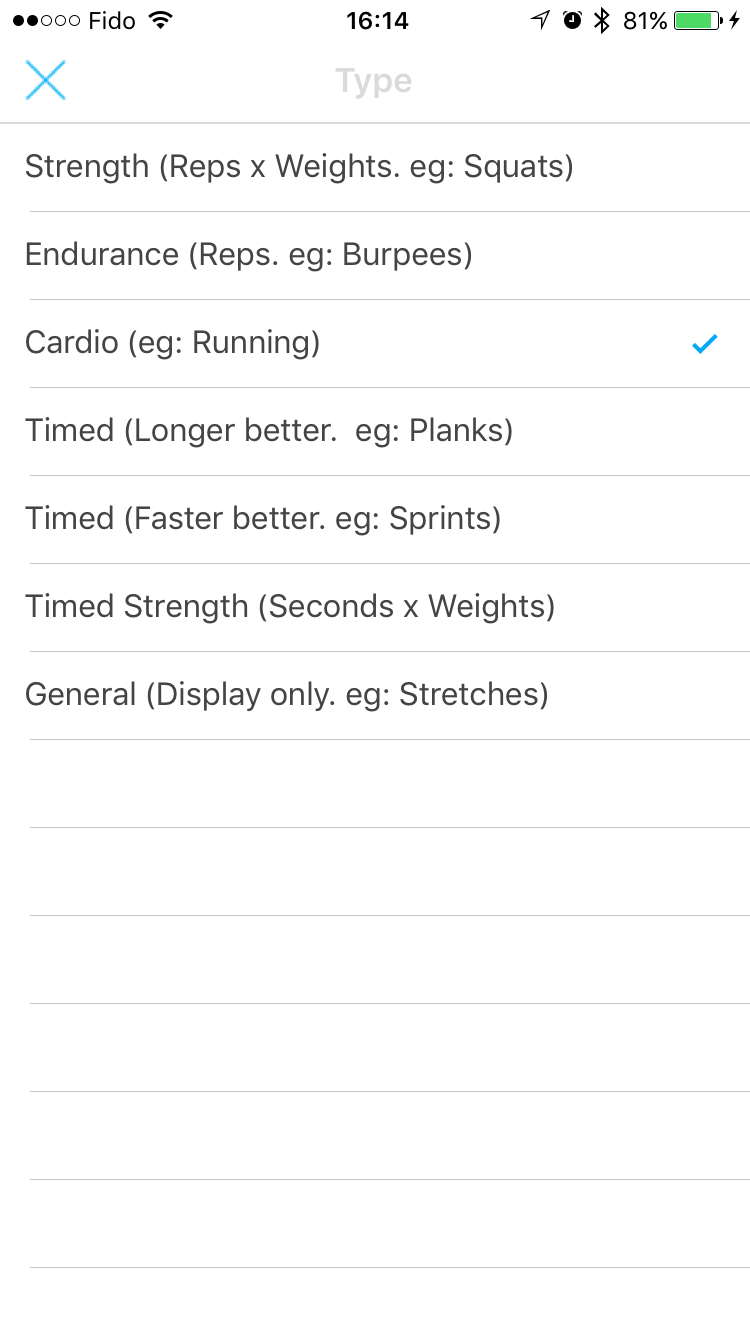 And that's it! The video will upload to Trainerize in the background while you use the app normally. Then your new custom exercise will show up in the exercise list. 
---
Related Articles
How do I add my own custom exercises?
How to upload videos to Trainerize Video Drive (Web)
Importing videos from Youtube into Trainerize Video Drive