As long as your client hasn't paid for a product, trainers have the ability to cancel a pending purchase. There are many reasons why you may have to cancel a purchase before your client has paid. Perhaps they changed their mind, or you chose the wrong product. Rest assured, through Trainerize Pay you have the flexibility to not only process refunds for your clients, but you can also cancel a payment invitation before it's paid for!
In

Payments

, click on

Sales History

in the left navigation menu.

Click on the

Pending

filter to show only pending products.

Click on the pending product you wish to cancel.

In the dialog pop-up, click the

Delete

button to cancel the product. This will completely remove it from the client.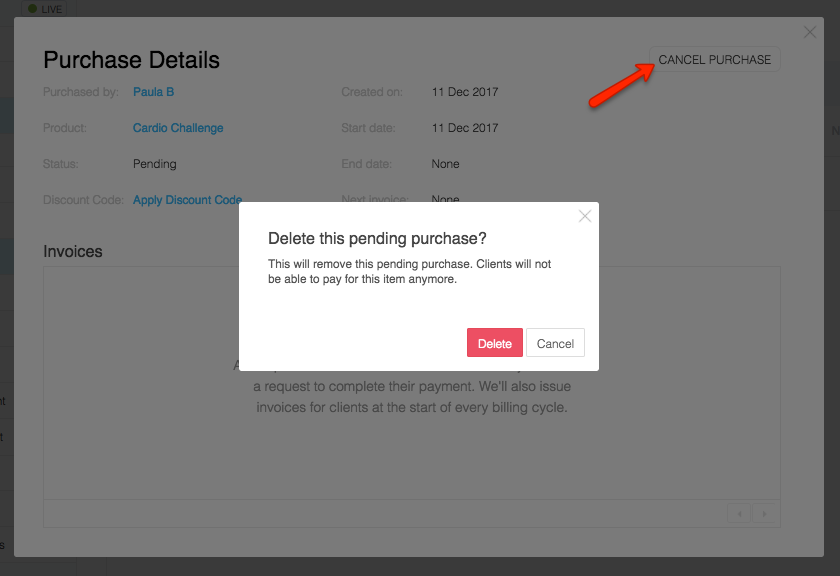 ---
Related Articles
This article was last updated on