Trainerize Groups are like private chat rooms for your clients, completely built into Trainerize, and are perfect for small training groups or challenges.
Using Trainerize Groups, you can engage and motivate more people at once through shared photos, mentions, message reactions, and workout activity information. You can also inspire clients to share their healthy habits, motivate each other, offer support, and keep in touch—all in the same place.
Trainers can create groups and invite other trainers and clients to join them. They can also turn on group activity, so participants in the group can see workout information and personal bests from their peers.
What type of groups can I create?
You can create multiple types of groups based on the different ways you want to engage your clients.
Training Group (with a master program) 
Sync your clients to the same training program and have them follow their workouts and fitness progress at the same time. This type of group is great for building relationships between you and your clients and you can use this type of group for creating and marketing online group training services.
Here's how to connect a master program to a group.
General Fitness Community
Get your clients engaging in different conversations about their healthy lifestyle, fitness, current workouts… or anything really!
Nutrition Peer Support Group
Create an online community for your clients to support them in achieving their nutrition goals. Share meal photos, nutrition tips, and favorite recipes, and coach your clients through their nutrition challenges together in one place.
Custom Group
Choose your own fitness adventure for this type of group. This is your chance to create whatever type of group you need to help your clients stay on track and motivated.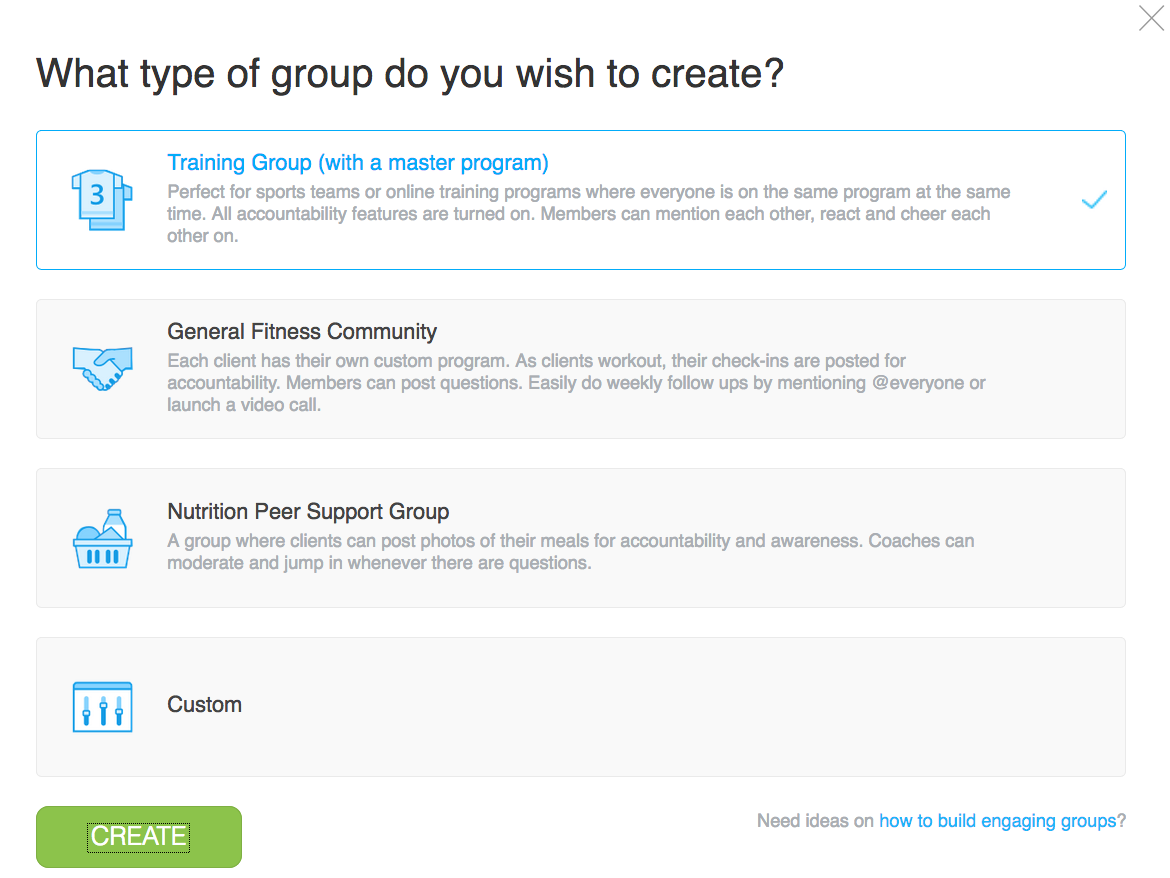 Why should I use Trainerize Groups with my clients?
With Trainerize Groups you can create stronger relationships with your clients, increase engagement, and strengthen their accountability—simply by having better conversations, at the right time and in the right place. Trainerize Groups make everything more fun too!
With push notifications, Trainerize Groups gives clients a big reason to open the app more often and remind them that they're not alone in their fitness journey. Social motivation (and maybe some healthy competition) can go a long way toward a client achieving their goals.
Learn more about Trainerize Group Settings
How to Stimulate Engagement and Accountability with Trainerize Groups
Use these 4 great features to build engaging groups!
MENTIONS: Use "@name" or "@everyone" to mention someone or everyone in a group. Mentions will send mobile push notifications, so your clients won't miss another message!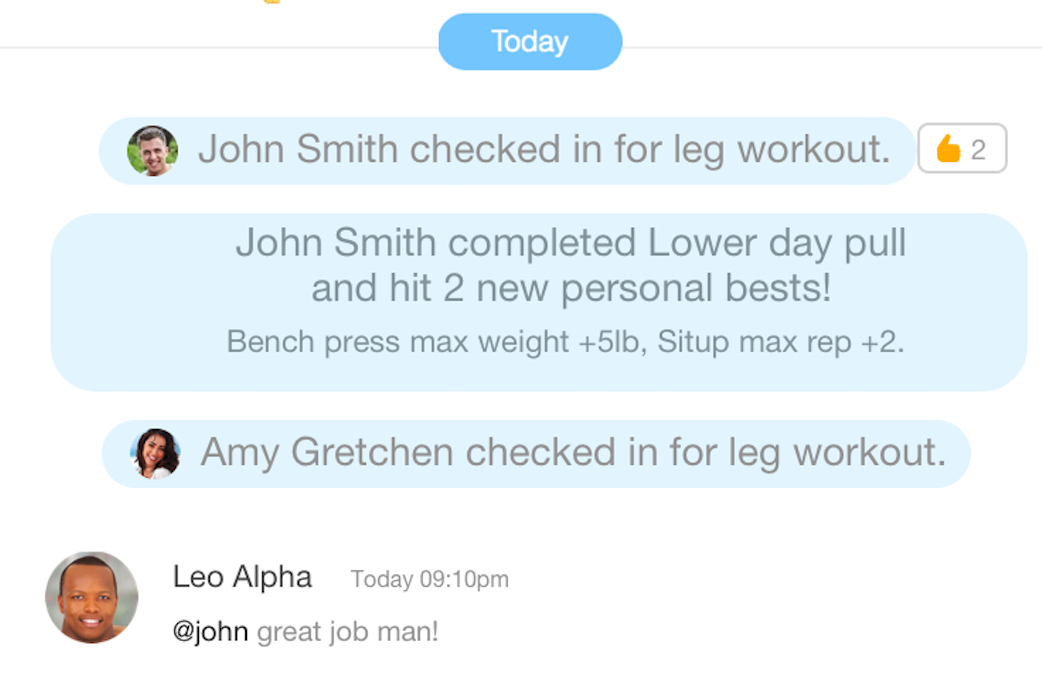 AUTO-POST WORKOUT ACTIVITY: Trainers can choose to publish workout and cardio activity and personal bests in the group. This way clients can take part in a joint fitness experience, offer support and motivate each other.
REACTIONS: Group participants can tap and hold any message to add a reaction from a set of fun animations. You can also use reactions to ask questions or conduct different polls by having people give thumbs up or down depending on the various questions.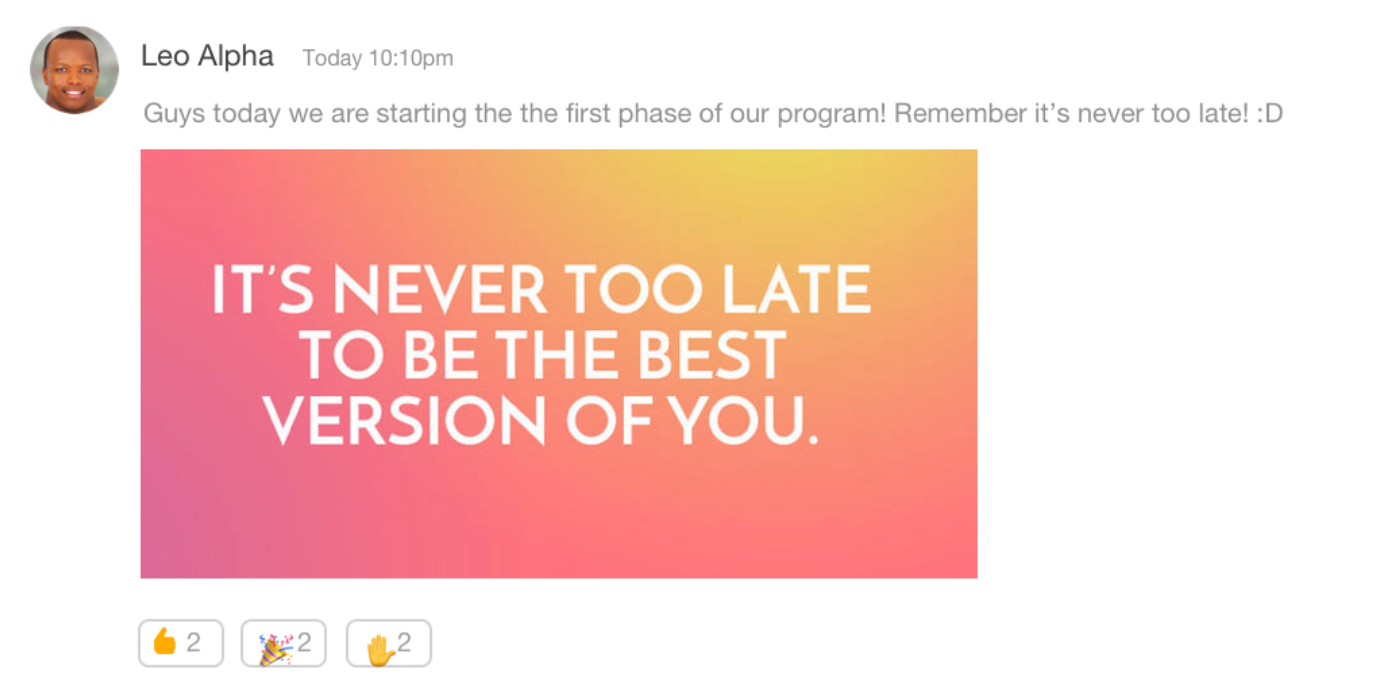 LIVE VIDEO CALL: We've integrated Appear.in into Trainerize Groups. It's a simple video-call service that allows trainers to instantly create a video call with participants in the group. Now you can stimulate and engage your groups with live video in real-time!  Read more at: http://www.trainerize.com/blog/trainerize-update-introducing-trainerize-groups-next-level-client-communication/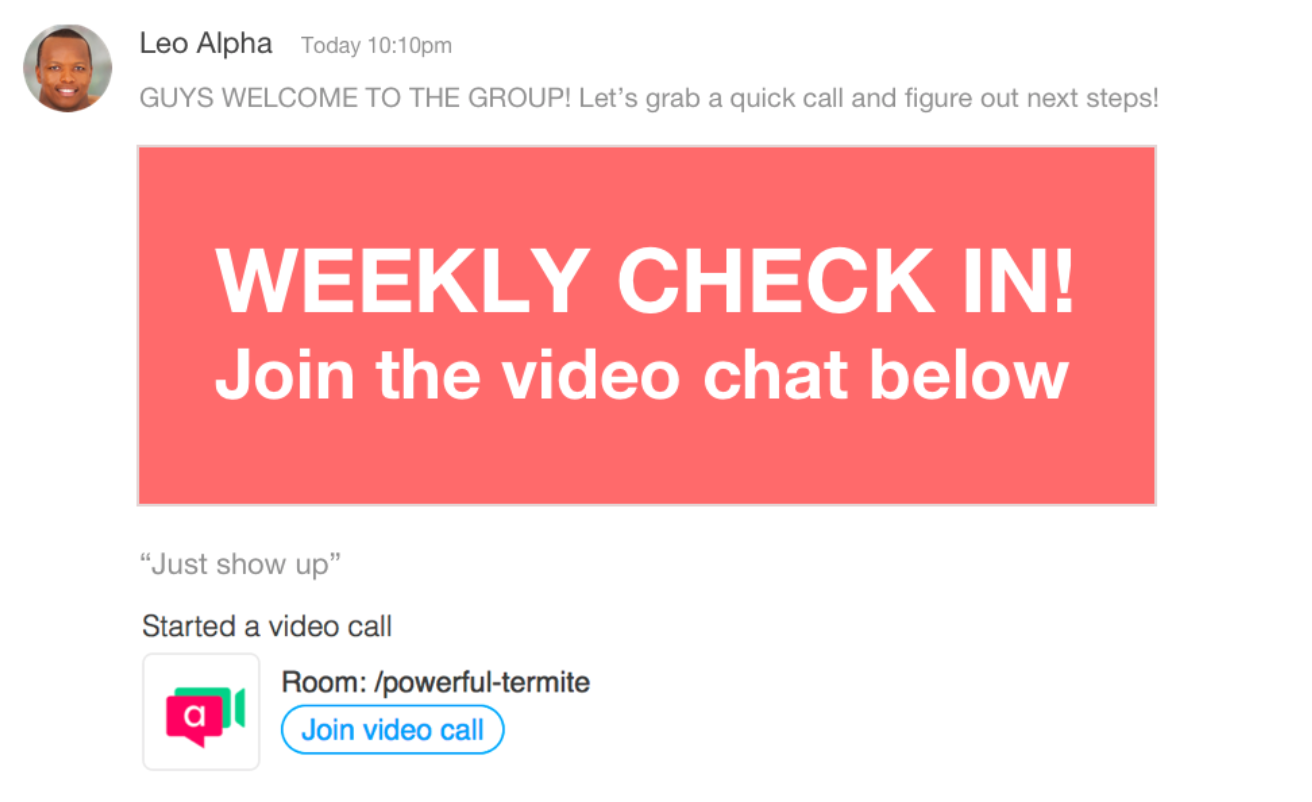 ---
Related Articles