Master Workout Tags are a way for you to organize your Master Workout Library. They work similarly to folders where you create a Tag and then assign specific Workouts to the tag to find and/or assign those specific Workouts quicker.
How to Create a New Tag
To create a new Tag, select the "+ Add New Tag" button in the Master Workouts section. You will be prompted to type a name for the tag and click "Create".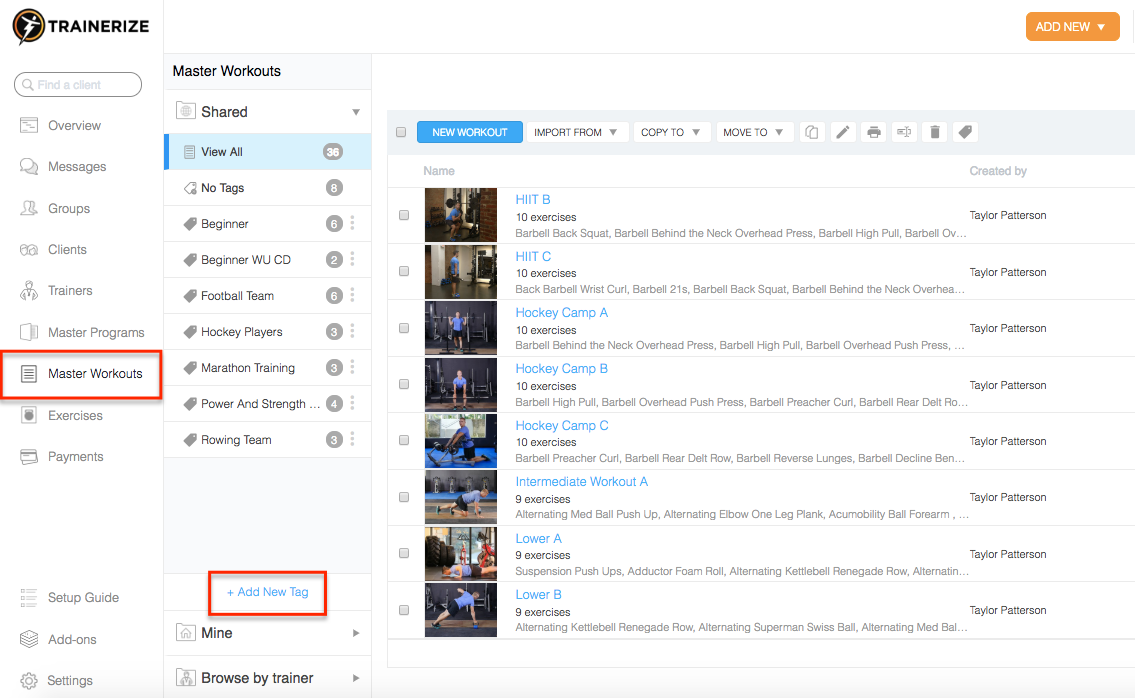 How Apply Tags to Workouts
To tag the workouts, select the workouts you wish to tag, then click on the Tag icon at the top right of the screen. Select the tag(s) you want to apply to that workout and click "Save" when you're done.
Removing a tag is done in the same way, except this time you're deselecting the tag and clicking "Save".
How Edit or Delete Tags
Click on the three vertical dots to the right of the tag. You can choose to either rename or delete the tag.

---
Related Articles
This article was last updated on