When you add a client to your account, there are four client types: Full Access 1-way messages, Full Access 2-way messages, Basic and Offline. Having client types makes it easier for trainers to manage and control client access.
1. Within the four client types you can also set up certain permissions based on each type. To do so, go to the Settings and then Permissions tab on the web app.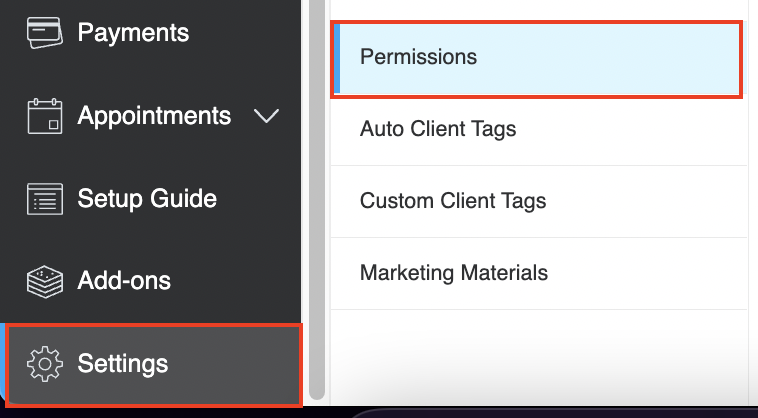 2. On the Permissions page, there is a Client Types section as shown below. As you can see, the four client types are listed across the page with the permission options listed on the left.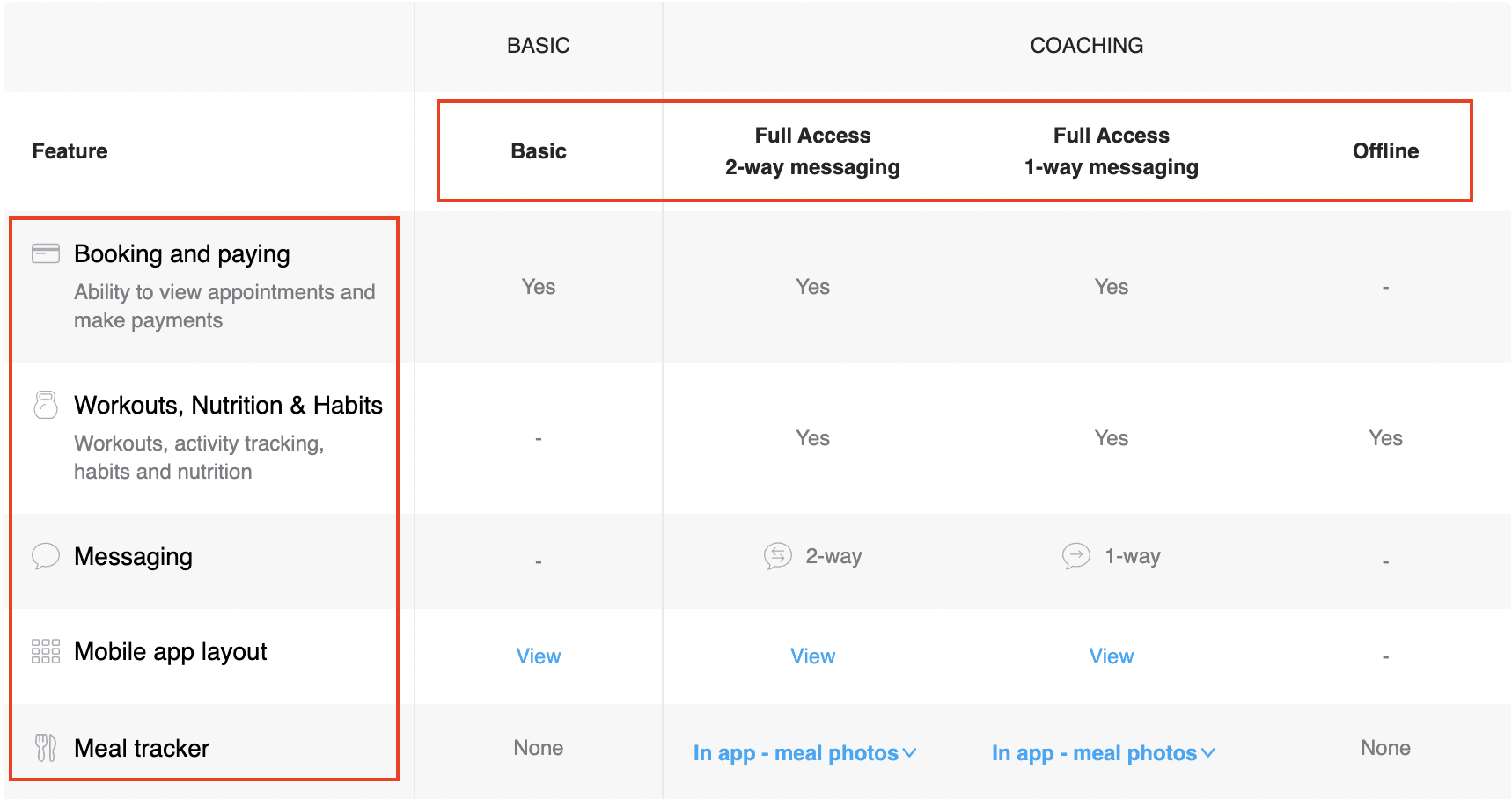 On the left most column, from top to bottom, you have:
Booking and paying
Workouts, Nutrition & Habits
Messaging
Mobile app layout
Meal tracker
You'll notice that the first three rows are greyed out which means you cannot edit these items. You can however edit the mobile app layout and the meal tracker for the client types as you wish. We'll go over these two below.
Mobile app layout
When clients login to their account on the mobile app, they will first see their Dash tab where there is a My Progress section that contains tiles with various information. These tiles can be edited by the business owner to hide certain information (for example body weight or caloric intake if that's not something you focus on with your clients). When you click on "View" under Full Access or Full Access 1 way messaging, you will be taken to the Add-ons > Custom app layout to make edits. Learn more here.
Meal Tracker
Trainerize offers four ways to track meals. Two in-app and two third party integrations. The integrations are Fitbit and MyFitnessPal and the in-app options are Meal Photos or Full Meal Tracking. You can select one of these four meal tracker types so when you add a new client, they will automatically have that meal tracker already assigned. Please note, Offline clients do not have a meal tracker option. When you select a meal tracker option, you will be asked if you'd like to change the setting for new clients moving forward, or for all clients (existing and new).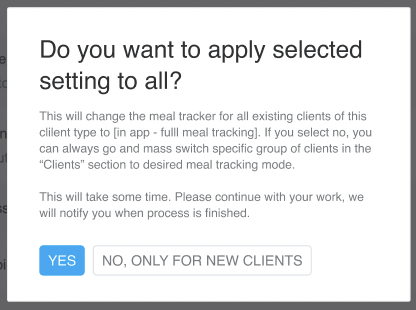 ---
Related Articles
This article was last updated on