Attach a meal plan PDF to a client's profile and share valuable nutrition or wellness information to supplement your client's training.
1. Once you've opened your client's profile in a new tab, select Meal Plan from the menu on the left.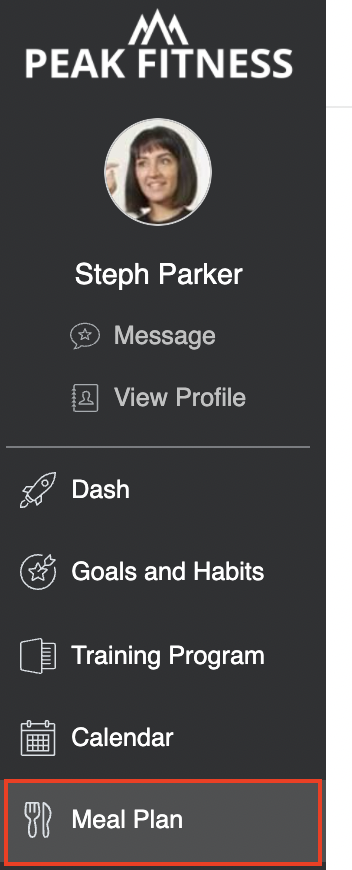 2. Next, select Attach a meal plan PDF.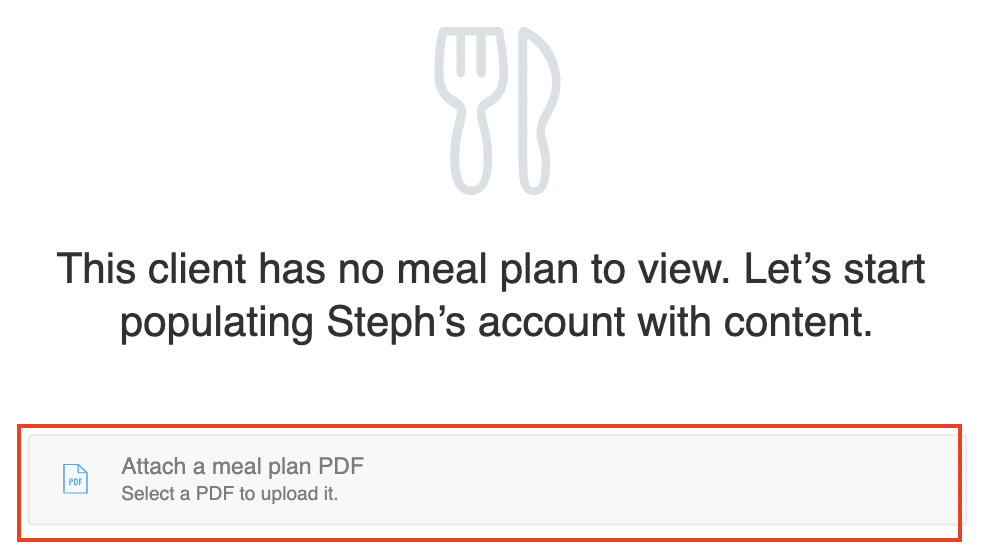 3. You will be prompted to select the PDF you went to upload from your device.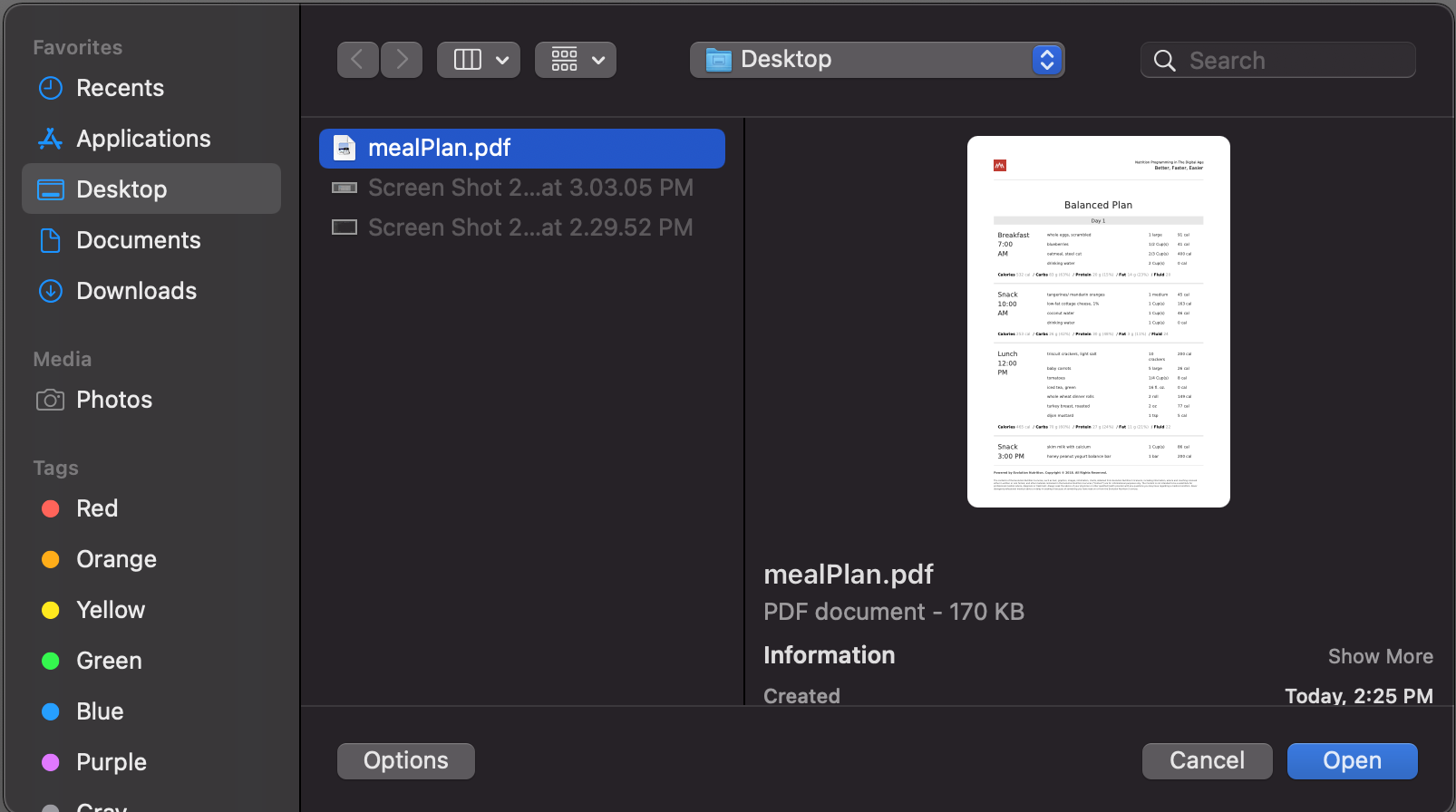 4. Once you've selected the PDF you want to upload, you will be given the opportunity to rename the meal plan. Click Confirm when you're done.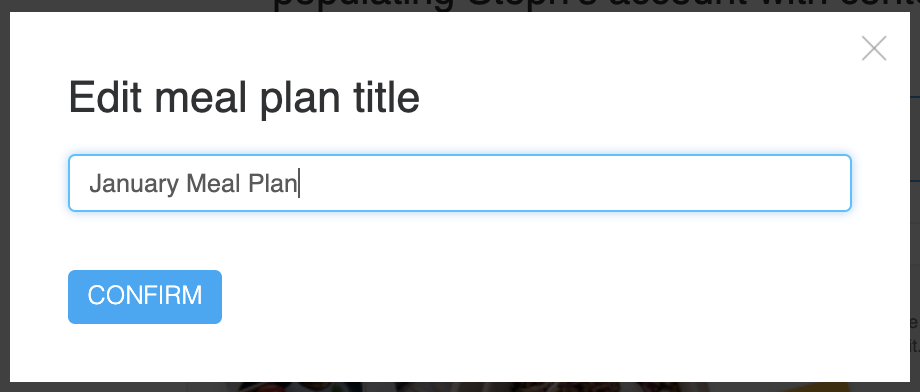 5. On your end this is what you will see: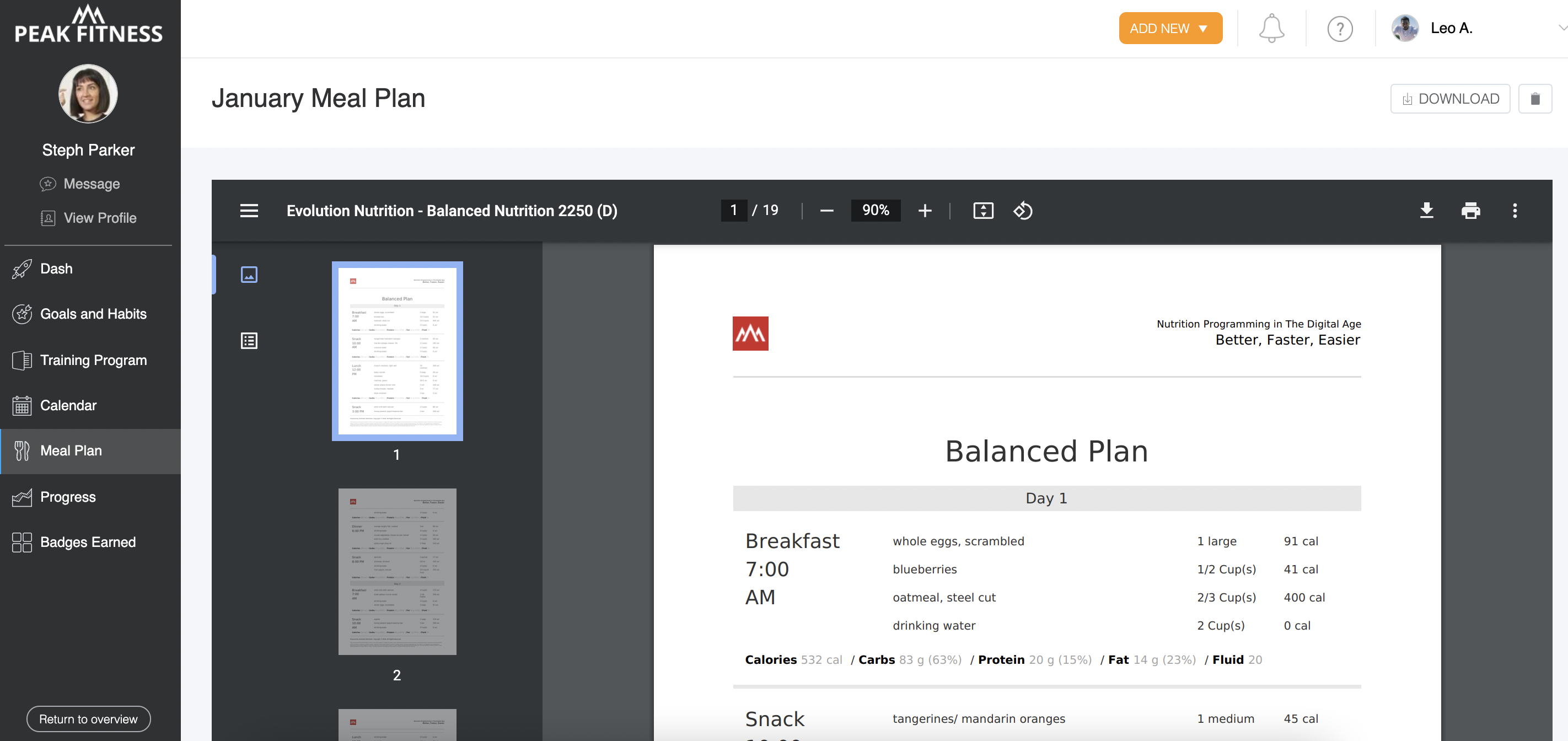 Your clients, will be able to view the PDF on the mobile app in the Meal Plan tab as shown below: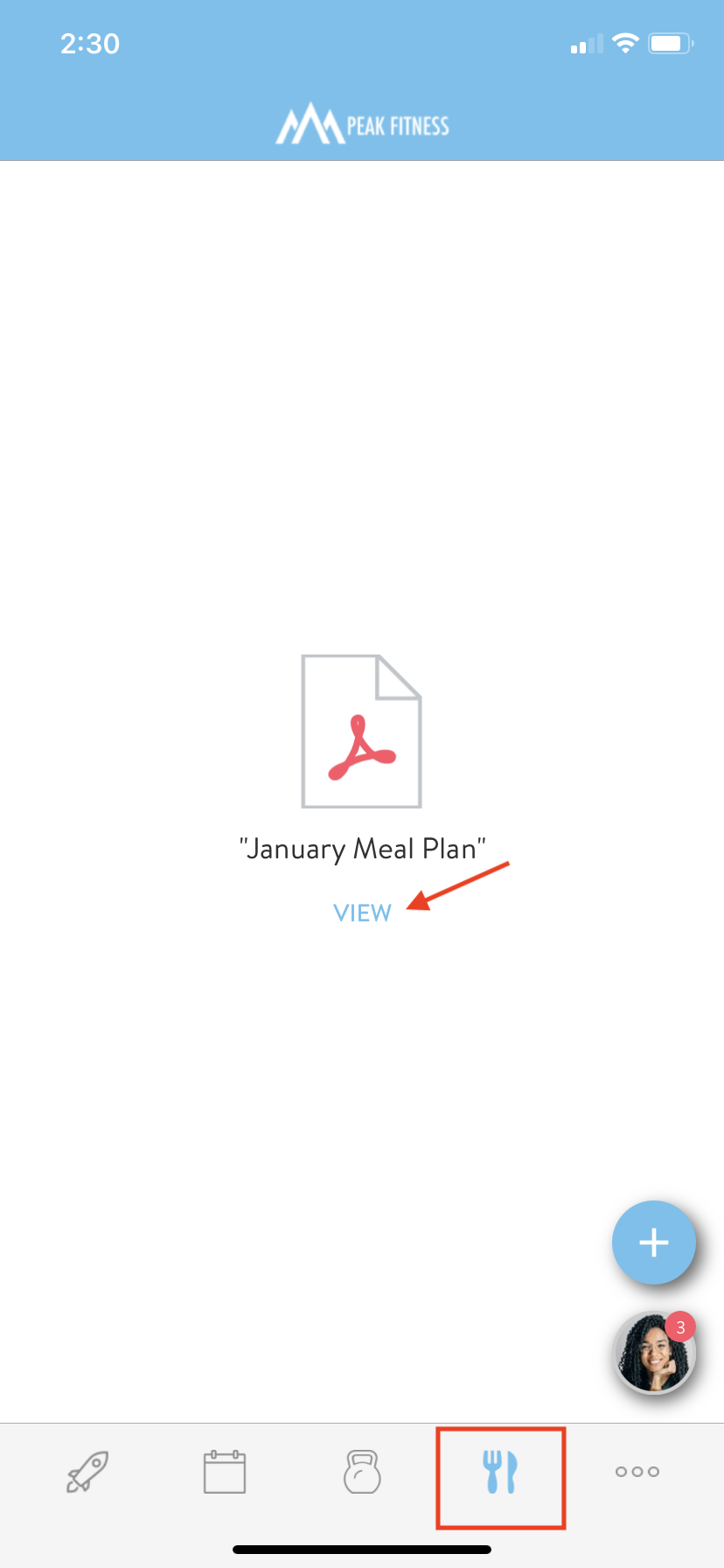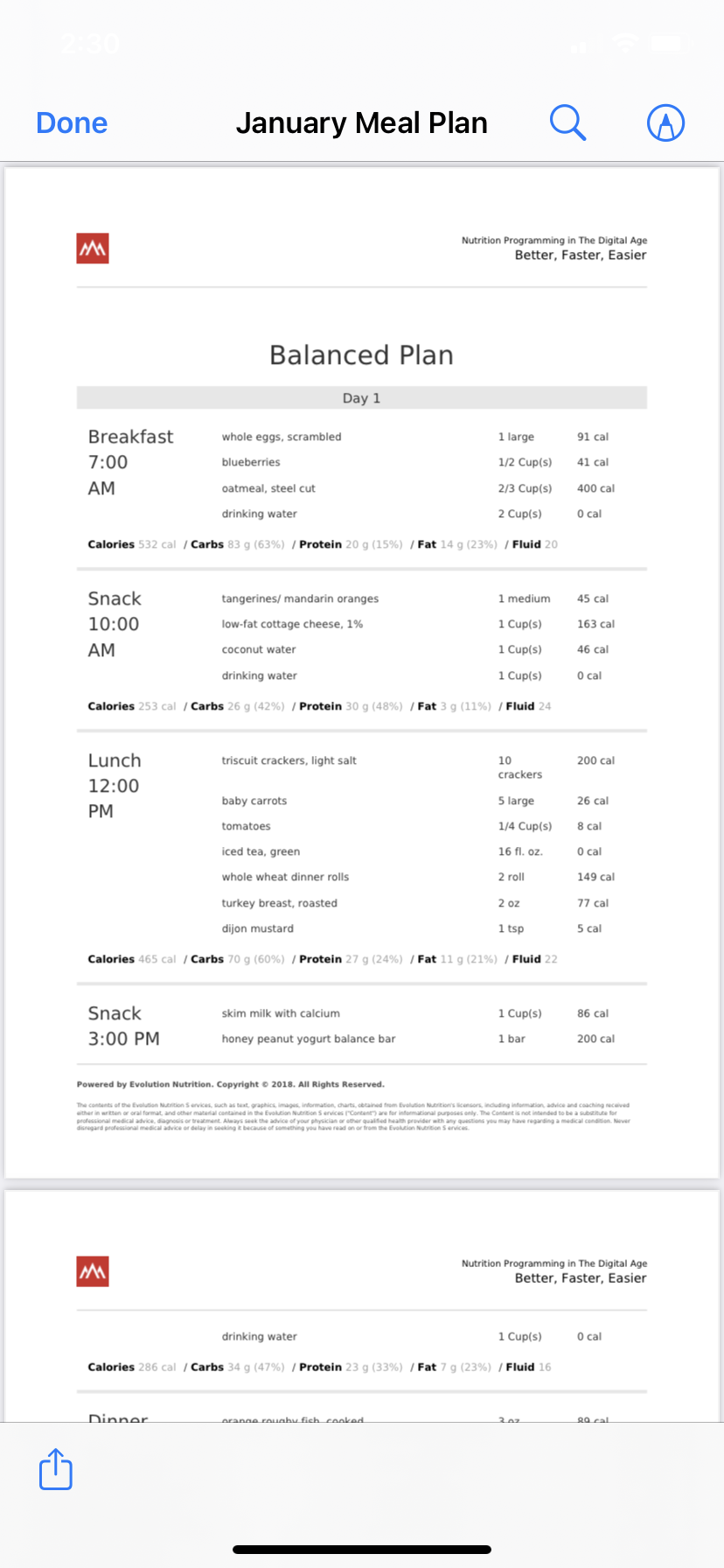 🍓 We're excited to share that a brand new way to deliver nutrition coaching is here! From allowing clients to track their meals right within the app to delivering sample, custom meal plans in seconds and so much more, you'll empower your clients to make healthier choices and level up on their health.
Calories or full macro tracking (in-app)
How to create a meal plan using the Smart Meal Planner (BETA)
---
Related Articles
This article was last updated on