All workouts have their duration displayed in the preview and in the workout list (program). This is visible to clients and trainers. The article will go over Regular and Circuit workouts. More on Interval Workouts here.
Regular/Circuit workout duration is estimated in the following way:
Inline rest

and regular

rest blocks

are included in the

exercise duration

to get the total workout duration

Time targets are also incorporated into the exercise duration

It the time target is not selected for an exercise, an estimate duration of 1 minute will be added to the workout duration total

The number of rounds or sets affects the total workout duration

If the workout duration is e.g. 2m 45s long, it will be rounded down to 2 minutes, as shown in the screenshot below.

Building a Regular Workout
When creating a workout, each exercise will come with the choice of "time" or "text" under the Target section. If you select time, you will be prompted with time options. If you select "text" an estimate of one minute will be added to the total workout duration.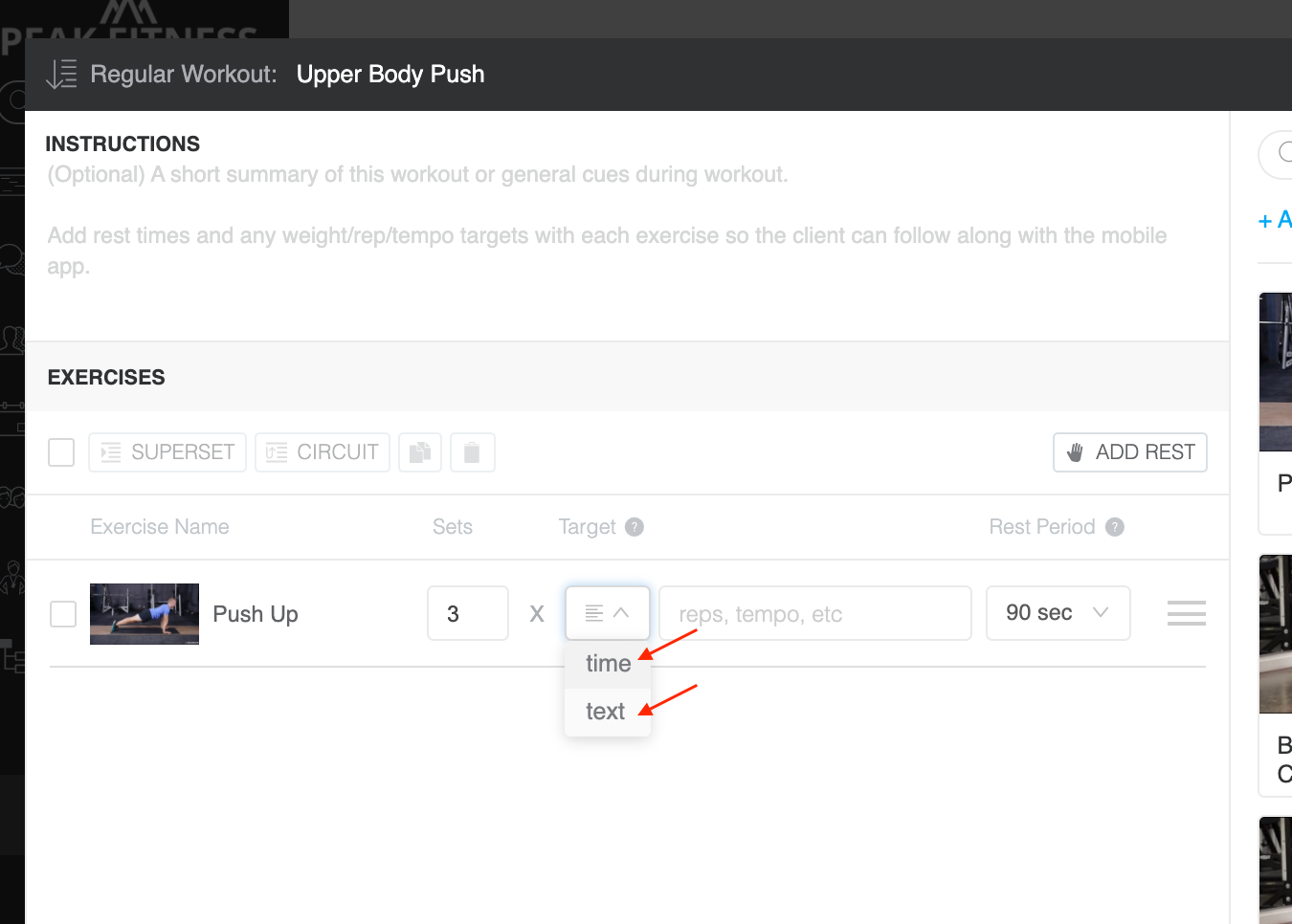 ---
Related Articles
This article was last updated on