Once a meal has been tracked, clients can go back to that meal and tap on the three dot menu on the upper right corner of the Today log. Doing so will bring up the following options:
Copy from yesterday
Copy from another day
Copy to another day
Delete all
Here is an example of the "Copy from yesterday" option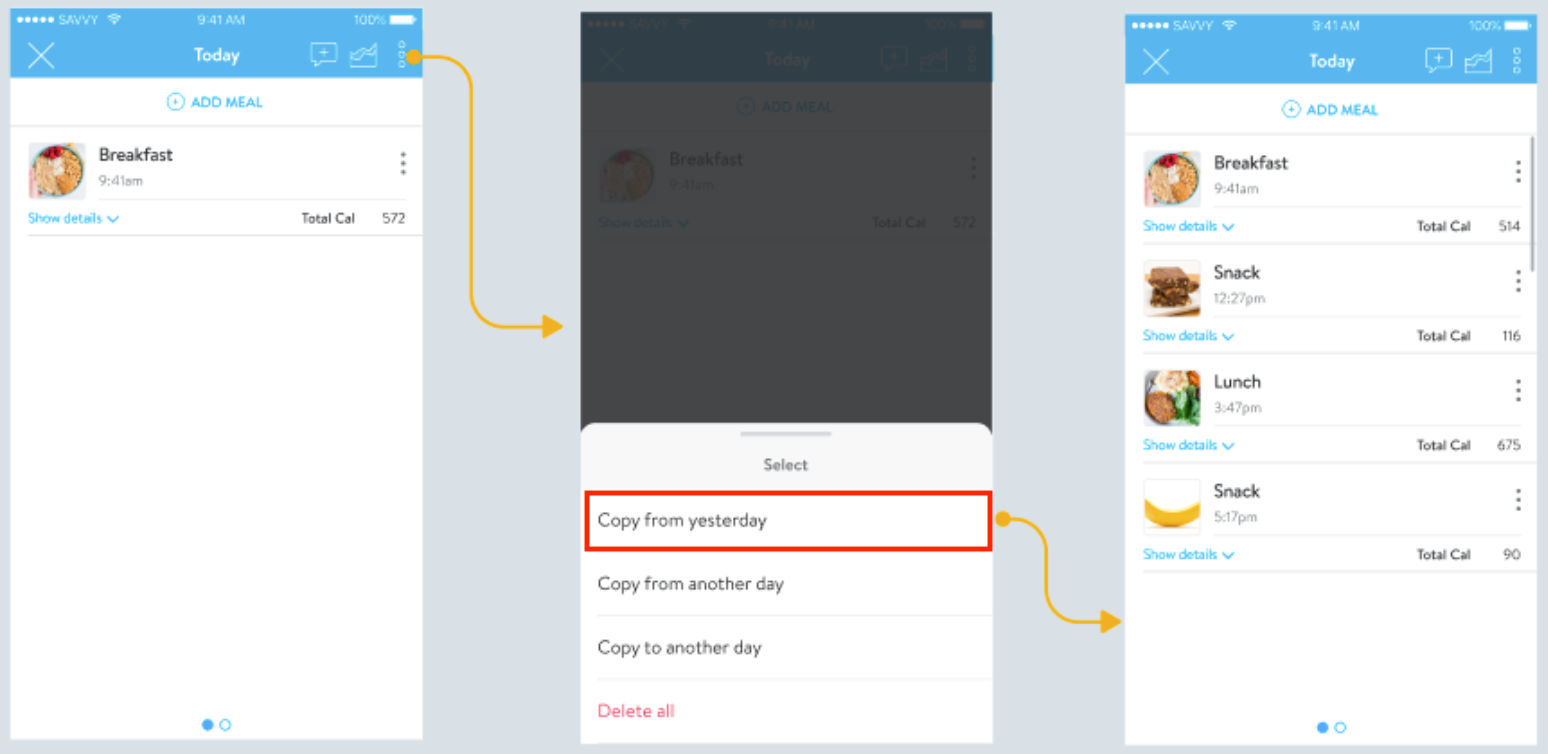 Here is an example of the "Copy from or to another day" option

🍓 We're excited to share that a brand new way to deliver nutrition coaching is on the way! From allowing clients to track their meals right within the app to delivering sample, custom meal plans in seconds and so much more, you'll empower your clients to make healthier choices and level up on their health.
Start your journey with nutrition coaching and be the first to know when it's here! Get on the list today!

Related Articles
This article was last updated on