We've made it easier (and possible) for clients to track what they eat in-app with our latest beta feature, meal photos! Clients can quickly snap a photo or upload a photo from their gallery to log their breakfast, lunch, dinner, or snacks right within the app. It's perfect for clients who still want to stay accountable to their nutrition goals without tracking their macros in detail. P.S. the ability to track full macros in-app will be coming soon!
Under Add-ons > Integrations > Beta Labs, account owners or admins can enable the meal photos and tracker feature.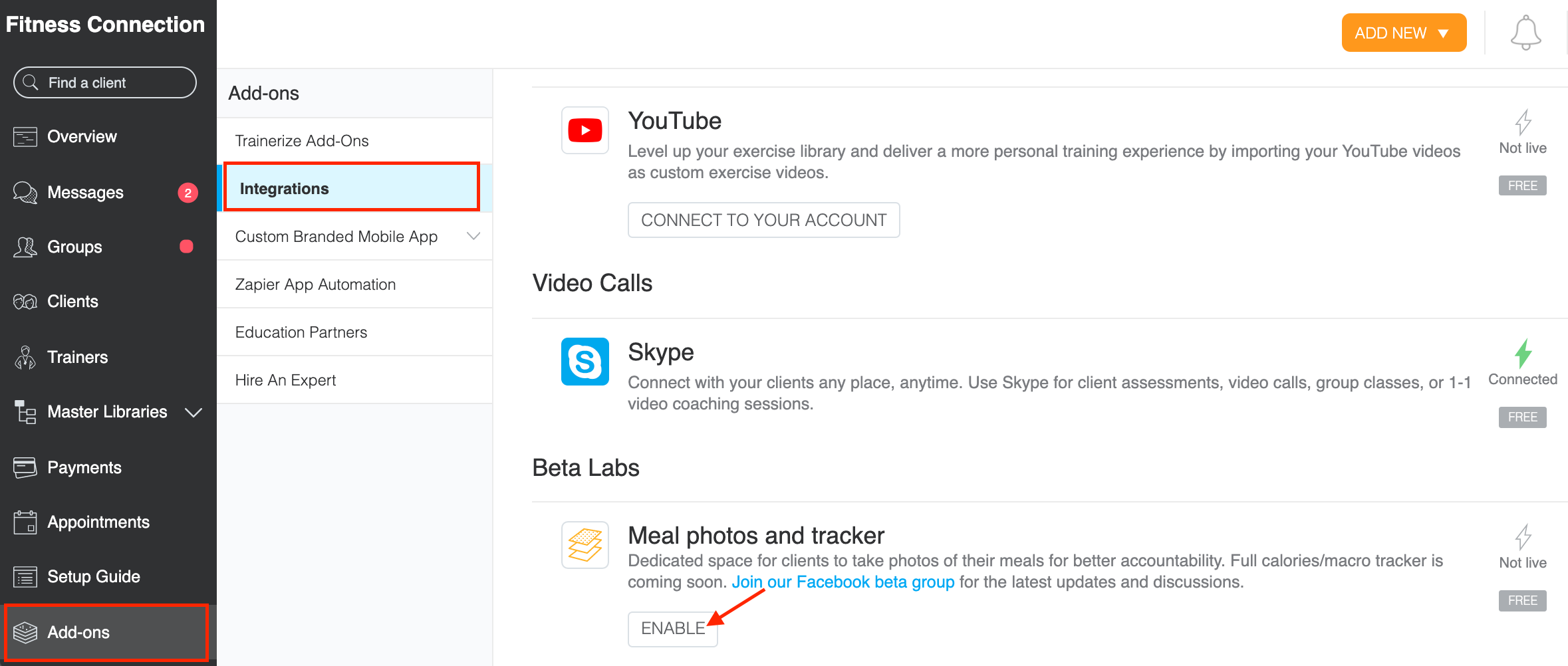 In this article we will go over:
How to submit meal photos (for clients)
1. Once the Meal Photos and Tracker beta feature is enabled, trainers must select In-App and Meal Photos in the Meal Workflow section from the client's profile card. Remember to scroll back up and click SAVE when you are done.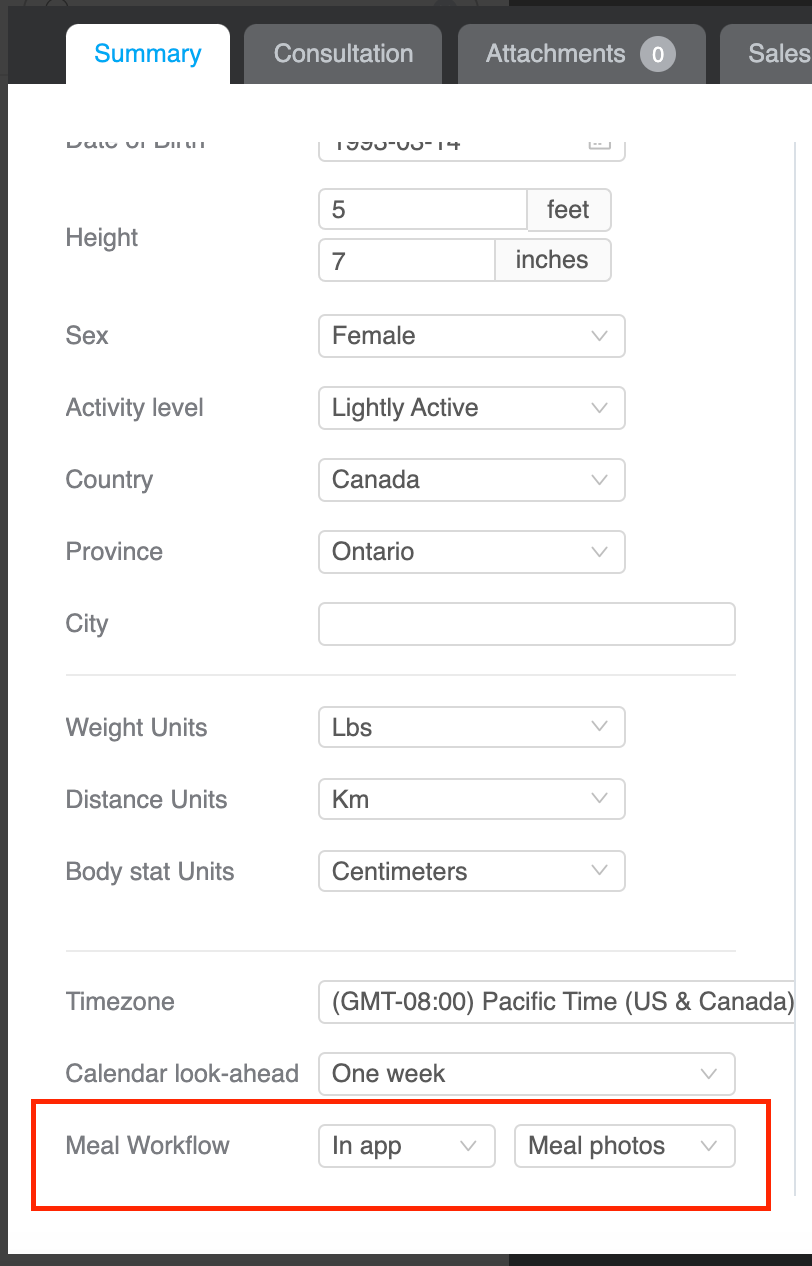 Clients must also go to the More section of their account on the mobile app. Next, select Meal Tracker and then Meal Photos.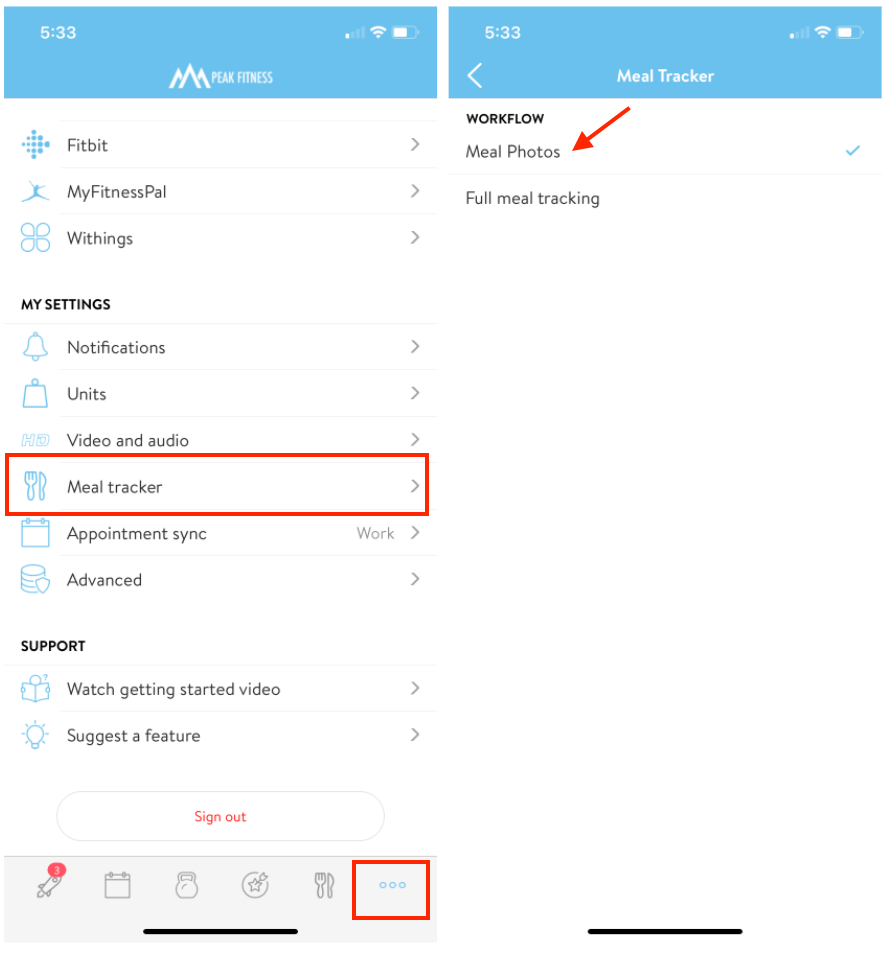 2. Tap on the plus sign at the bottom of the screen and then select Meal from the menu that follows.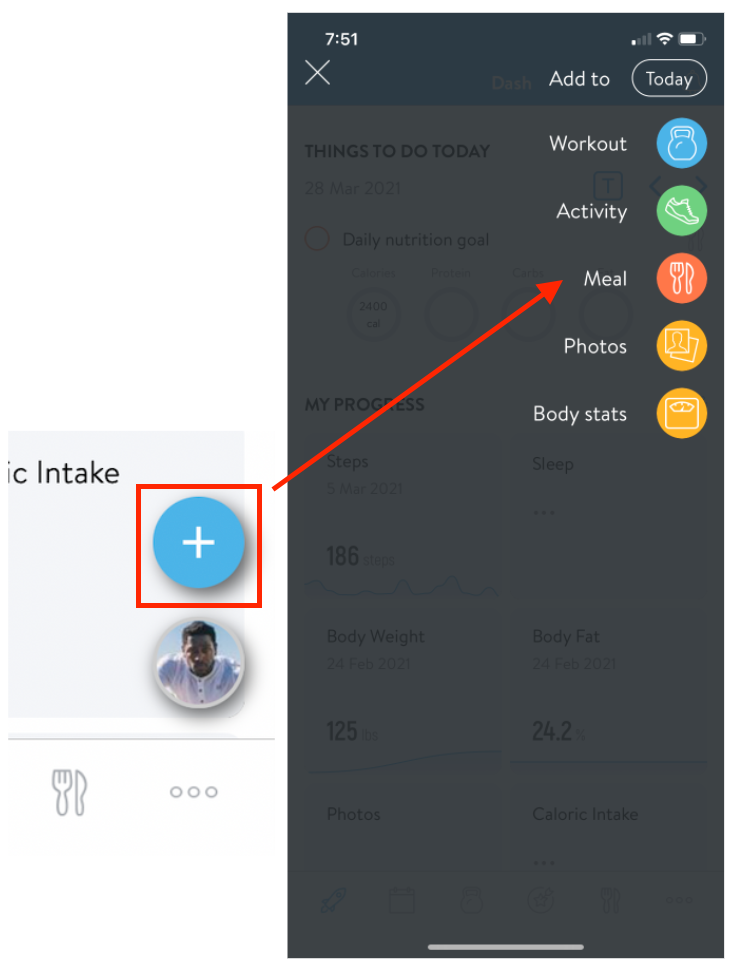 3. Next, you will be prompted to either take a picture or select one from your photo gallery.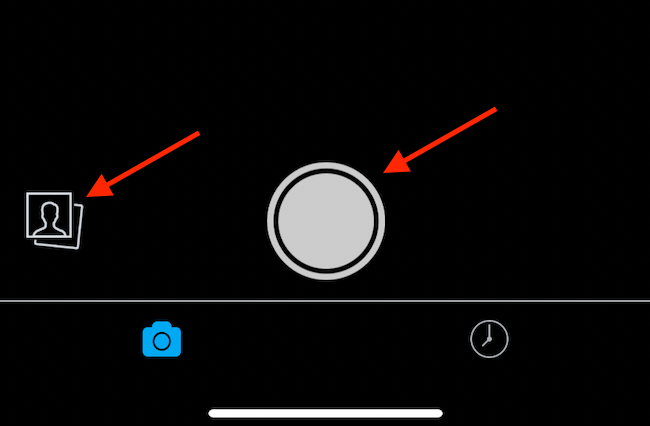 4. If you choose to select a photo, you will have the chance to adjust/fit the picture into the square before you select Choose.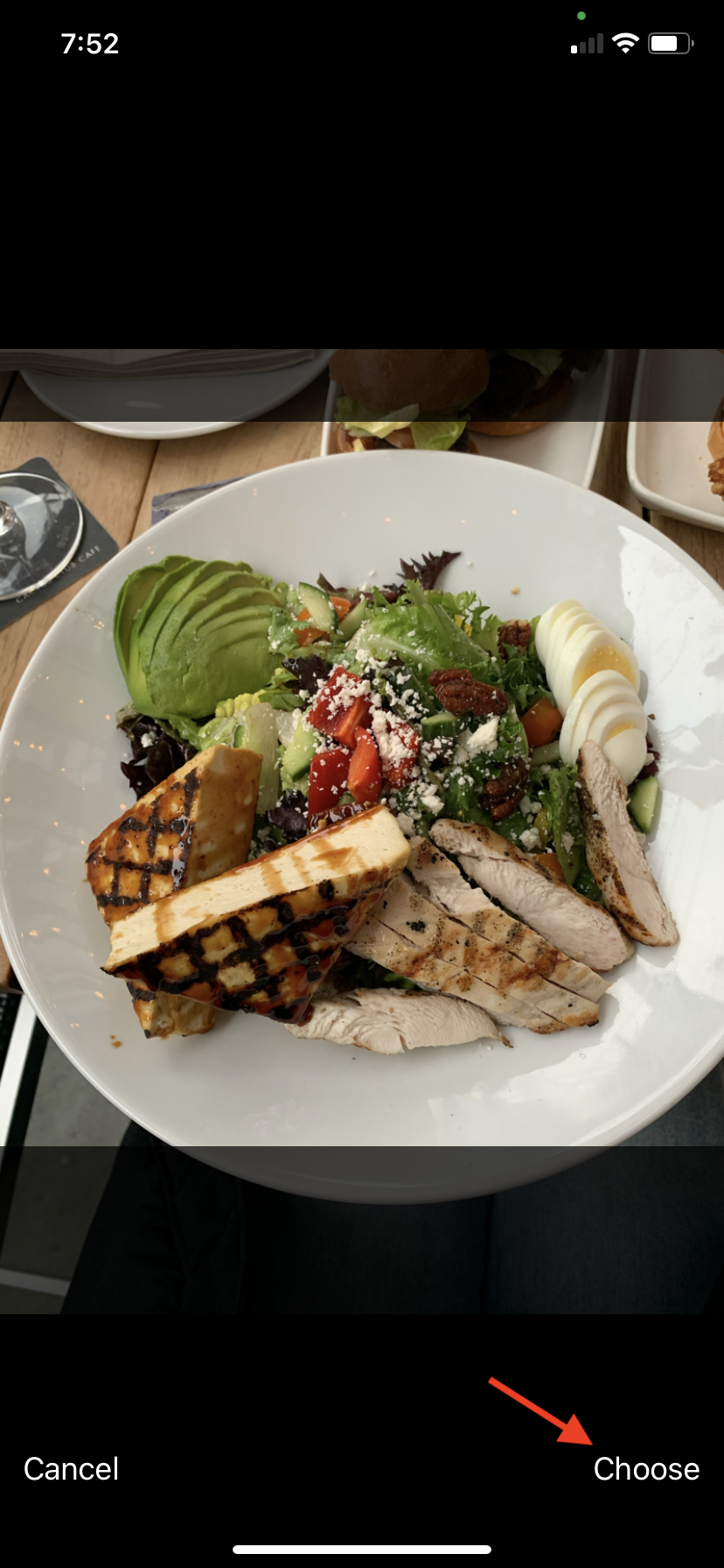 5. Once the meal is submitted, clients and trainers can view the photos under the Things to do today section on the client's Dash tab by tapping on Meals Added. On the following page, there are two options:
Select the menu icon for each individual meal to either copy to another day (in the past or same day) or delete.
Select the menu icon at the very top right of the page for more editing and copying options as well as the option to delete.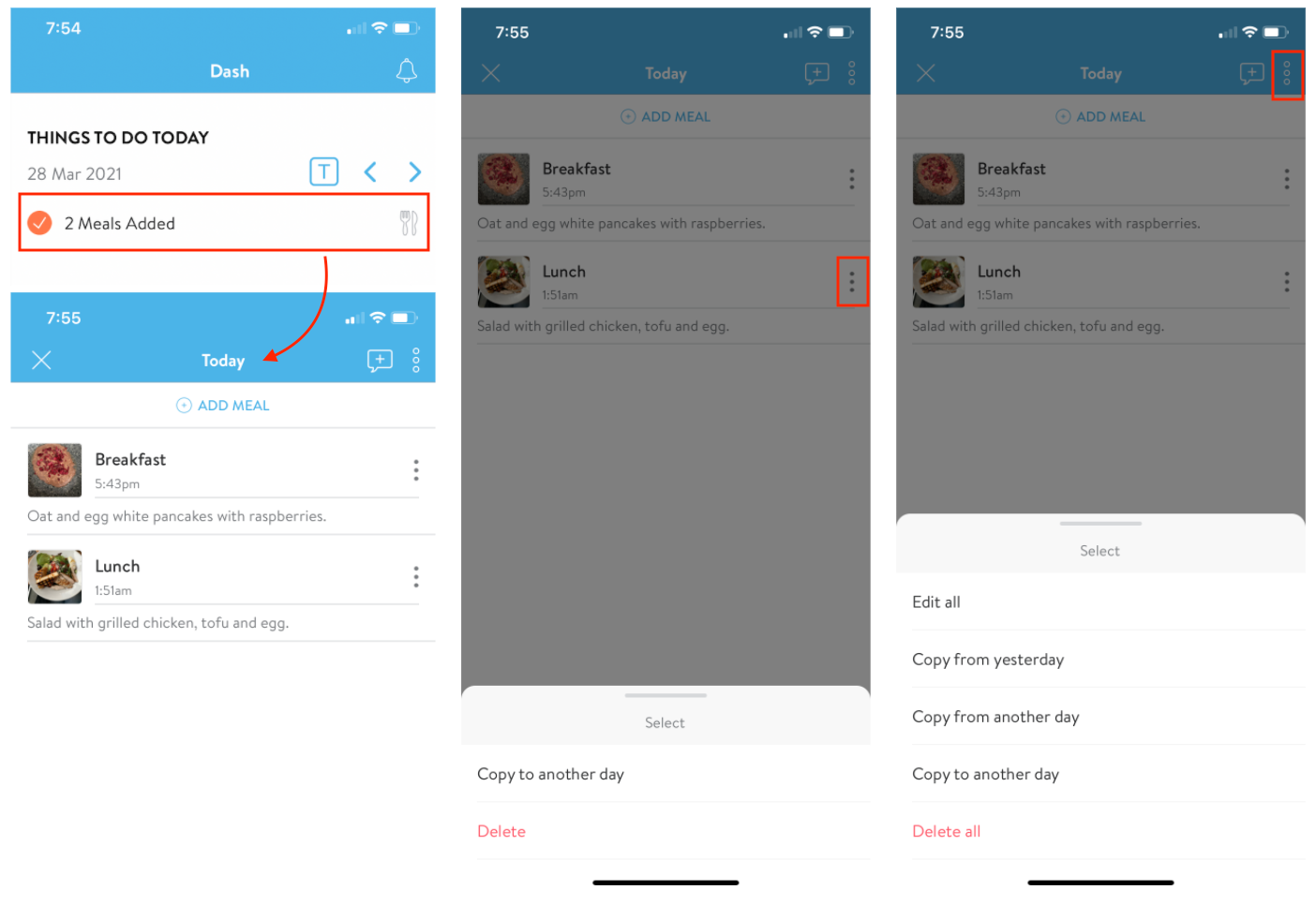 Please note: only one breakfast, lunch and dinner type can be added per day. Snacks are unlimited. If you wish to replace a breakfast, lunch or dinner, you can do so as shown below.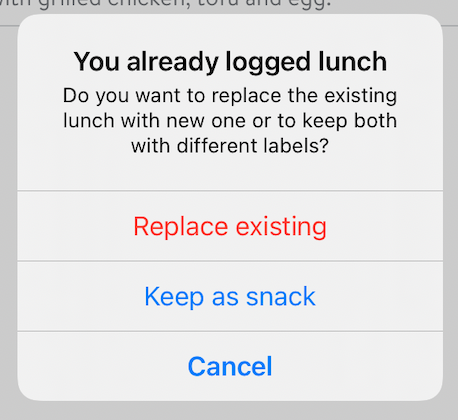 Commenting on meal photos (for trainers and clients)
Tapping on the comment icon at the top of the screen will produce a messaging option for clients. Here they can comment on the meals for that day (just like they can for a workout). Trainers can then comment back from the web as shown below.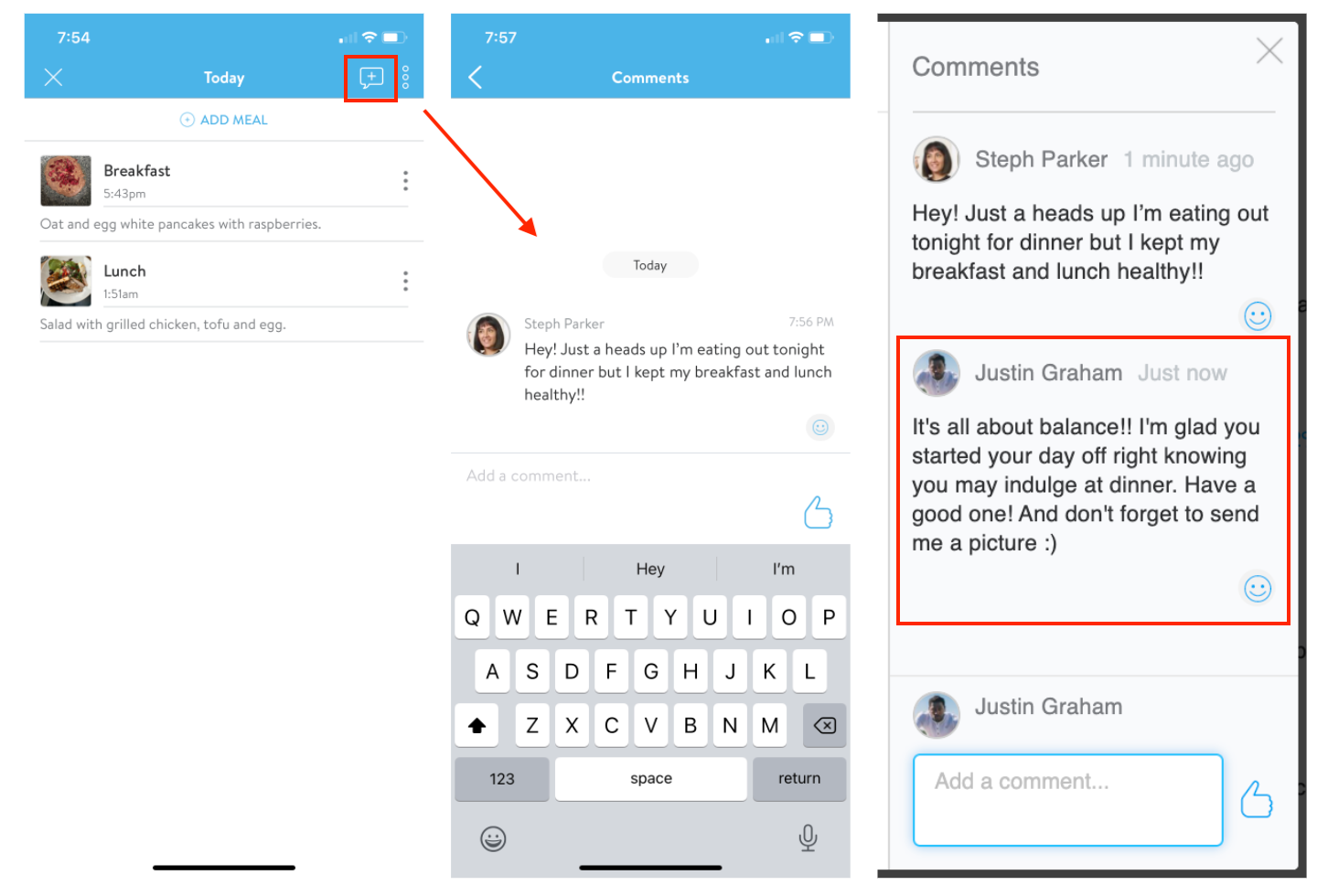 Related Articles
This article was last updated on