"If you build it, they will come."
This quote, from the 1989 movie Field of Dreams, demonstrates a concept that many entrepreneurs and business owners idolize: that a good product, service, or tool will sell, as long as it's well-made.
This idealistic perspective probably applies to your on-demand video strategy too! You created incredible on-demand videos, filed them all in Trainerize… and they're ready for the people!
But as much as we love a good dose of optimism, we all know marketing isn't as simple as just building a great product. It takes forethought and strategy to build up a client base for any product or service—something that every fitness business owner is keenly aware of. When it comes to on-demand video content, once the videos are built, the work is just beginning.
Consider a new mantra: "If you build it, and market it, they will come."
Read on for our top tips for marketing on-demand video workouts, both during COVID-19 and beyond.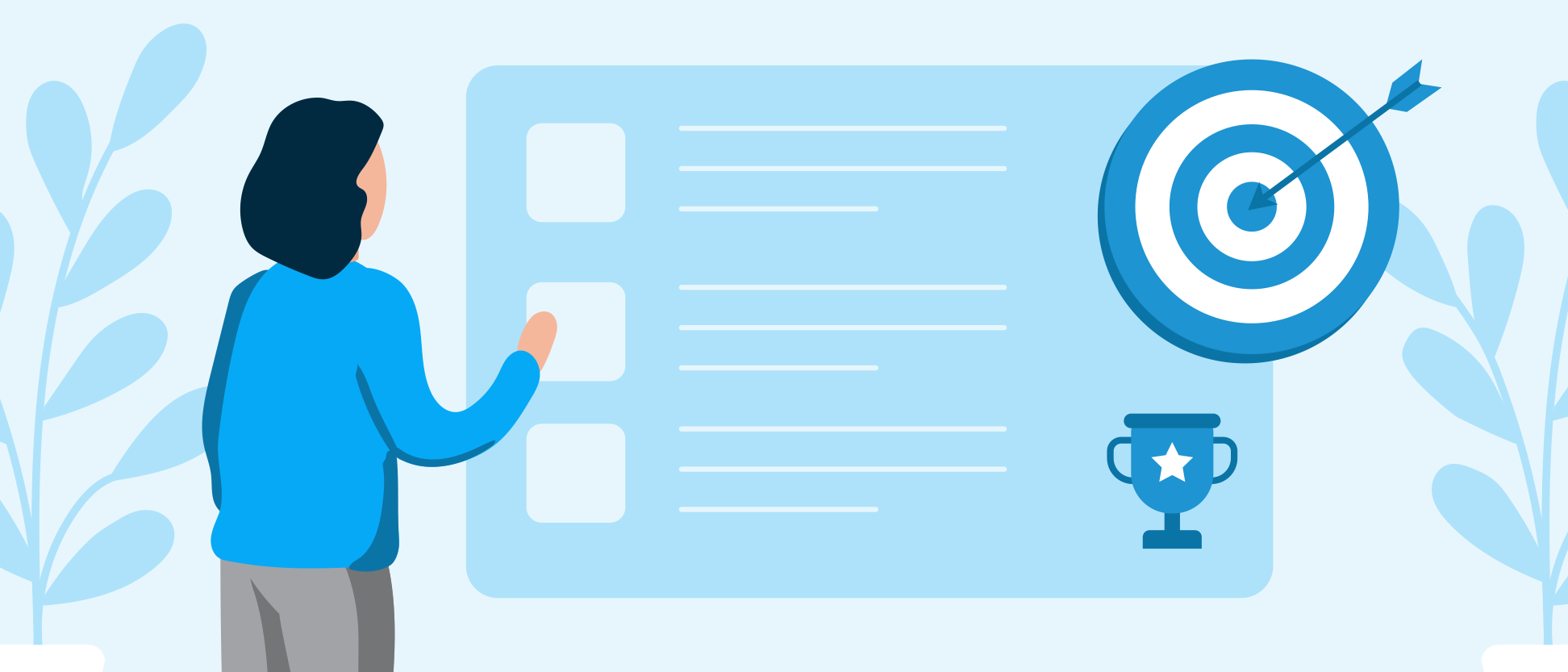 1. Identify campaign goals
We know, starting with goals is predictable—and a bit boring.
But you can't run an effective campaign without thinking through the results you want to see.
Outline the ideal outcome for your initial marketing push. Ideally, work to build smart goals—specific, measurable, achievable, realistic, and timely goals.
Do you want existing clients to adopt your on-demand video workouts? Do you want to convert existing leads using your on-demand video workouts? Do you want to gather brand-new followers and clients? You might have already given this some thought when you were putting together your on-demand video workout content strategy. If you did, you're already ahead of the game.
Once you've established pricing for your on-demand video workouts, consider how many clients you would need to convert in order to earn back the time spent developing the library. Consider how quickly you can earn that back, and identify whether the acquisition rate is realistic for the length of your campaign.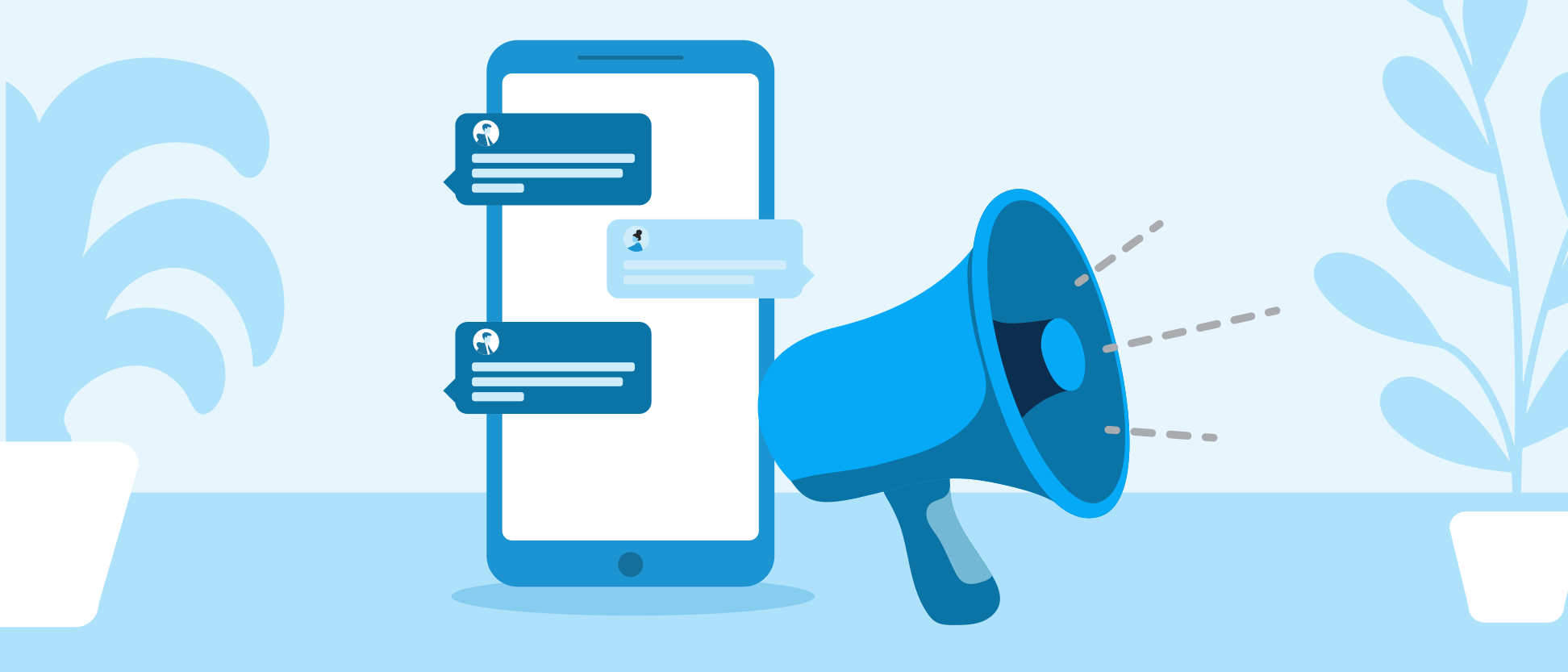 2. Develop marketing messaging
Next, it's time to build out your marketing messaging! Brainstorm all the ways that your video workouts could help clients—not only because they're videos, which many will find motivating and engaging, but also because of the types of workouts you've developed. List as many messages as you can, and make sure that they're action-oriented and results-oriented.
This is your chance to really speak to your target demographics and double down on your niche. Remember, if your goals include finding and converting new leads, then you want your marketing messaging to represent you and your fitness business and the value you can provide.
Your clients want to transform their lives and they want your help. Explain to them, clear and enthusiastically, why you and your video workouts are the right fit…and decide if you want to provide a special offer or incentive for new clients during the campaign.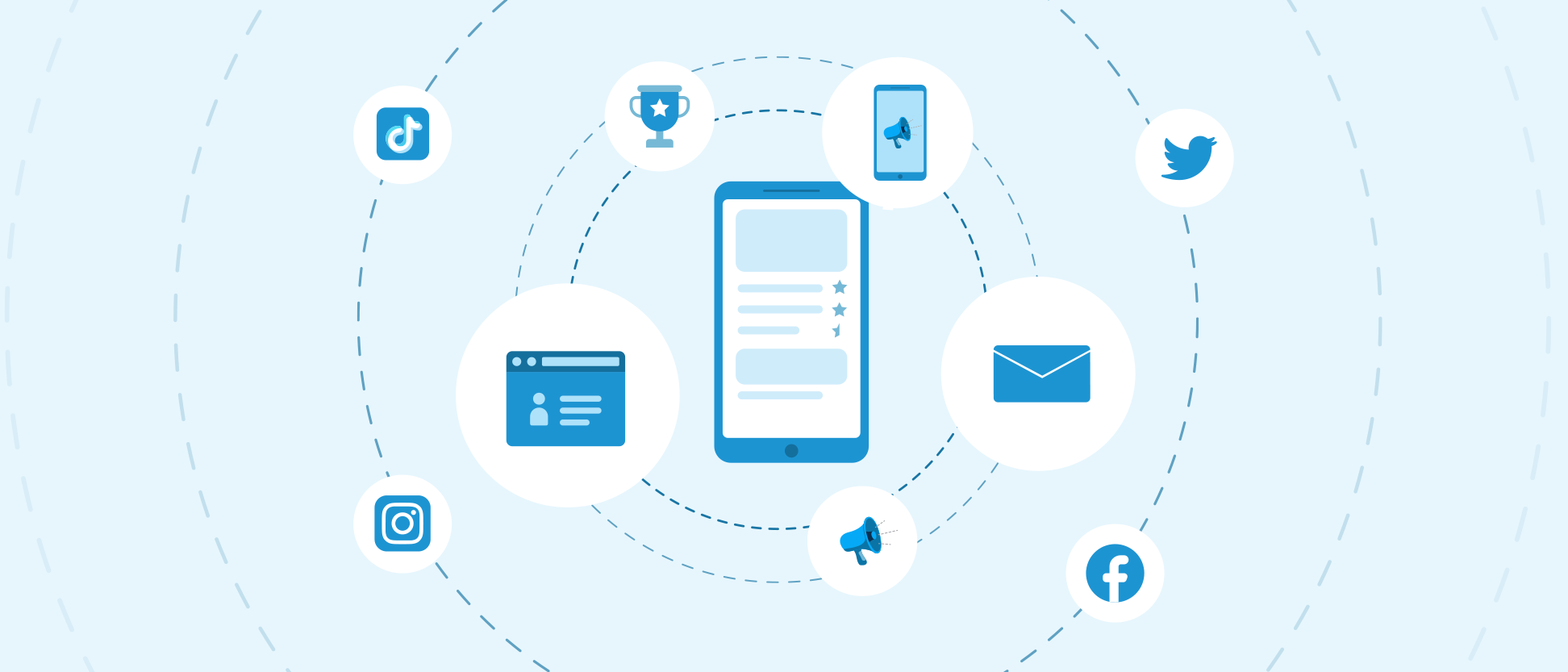 3. Choose channels/tactics
Once you have your goals and messaging, you need to choose your channels.
We know it's tempting to say "all of them!" but remember, your business is more than just marketing! Plan a realistic mix of channels that will best speak to your niche and promote your videos without draining all your time and focus.
Make sure to prioritize the channels that are going to have the biggest impact and lowest cost (i.e., highest return on investment). Here we've split them into tactics that reach brand aware and brand unaware audiences, so you can easily identify which tactics and channels make sense for your campaign goals.
Brand aware marketing channels
SOCIAL MEDIA
Most of the people who engage with your social media content are your followers, so they're already aware of who you are, what you do, and what services you offer.
In that case, let the video workouts speak for themselves! Consider the following tactics, using your campaign messaging:
Post video teasers to your Instagram and Facebook Stories

Post selfie videos throughout the campaign giving updates about people that are using the videos, the response from your clients, and the lessons you've learned with video

Post video clips to your Instagram and Facebook pages

Post a full video as a freebie to IGTV, Facebook, and YouTube channels

Pro tip: make sure to add a custom cover image/thumbnail to your videos so they look professional on your profiles. Also ensure the first few seconds are visually appealing and engaging right off the bat!

Plan and promote a Facebook Live or Instagram Live, to give a preview into the types of video workouts you'll be offering through Trainerize

Consider changing your profile content to promote the video campaign, including:

Facebook cover photo

Facebook call-to-action

Instagram bio

Instagram link

YouTube featured video
Remember, all social media tactics should include a clear call-to-action: either signing up for a free trial or purchasing a plan. If you're directing people to a link or to the app, make sure you're tracking your links so you know where traffic is coming from!
Once you've selected your social media campaign tactics, add a content plan to your campaign calendar. The best social media campaigns have a regular, repeatable cadence that followers get to know, so don't be afraid to repeat tactics!
EMAIL
Consider: does your email list have the right kind of leads for your video campaign?
If so, email is a great way to convert existing leads into paying customers. Like your social media followers, your email subscribers are already fairly aware of what you do and how you help people.
Put together an email campaign plan—this might mean including mention of the new services into an existing newsletter or it could require building a new, video-specific email campaign.
WEBSITE
Always, always, always update your website when you launch new products and services!
This sounds very basic but you'd be surprised how many businesses don't keep their websites up to date—especially those that have robust in-person business establishments. If you're shifting to more online services, your website is your brand's billboard—it needs to accurately represent your services.
Here's your website update checklist for your video campaign:
Update homepage to indicate new video services

Update site SEO to include search words relevant to video campaign and online services

Bonus: install a metadata plug-in like

Yoast

to optimize each page

Update About page to highlight online and hybrid service offerings

Update class calendar to include mention of on-demand video content, highlighting dates where new content will become available

Update Services page to outline online, in-person, and hybrid packages

Keep your online services available post-COVID
And while you're at it, here's a quick site maintenance checklist:
Check your site speed

Test all the links on your website—including footer links and social media icons

Test the site on your smartphone

Check how your site shows up in Google and update your metadata as needed (this is where your plug-in comes in handy!)

Check to make sure Google Analytics is tracking your site traffic properly
APP
Your Trainerize app is another key channel for marketing your video workouts and content! If you're building up a library of videos for your existing clients, those same videos can do double duty as their own on-demand service. Use your video library as a low-price, low-barrier entry point to your personal training services through the app. Offer a flat fee that gives your clients access to your video library through Trainerize… and slowly convert them over to your higher-value programs.
The video content you worked so hard to build is already there—so why not price it in a way that wins over new community members?
Brand unaware
If your campaign goals prioritize gaining new leads for your on-demand video library, then your channels, tactics, and messaging should shift a little bit. Help new audiences understand who you are and what you stand for… and then quickly follow with how your video library can help them.
SEARCH-OPTIMIZED LANDING PAGE
We've got two good reasons for you to build a landing page for your on-demand video campaign.
It'll be search-optimized for exactly the type of audience you're trying to reach.

It'll give you somewhere to drive new leads.
On this webpage, display your campaign messaging, give insight into your on-demand video plan, and offer a single, clear call-to-action.
Ideally, the CTA will be to purchase the video services, but it could also be to sign up for a free trial, or for a segmented email list to learn more about on-demand video (and maybe to get some free videos?).
The key is to gather contact information here!
SOCIAL MEDIA ADS
If you have the budget, social media ads can be an effective way to build up new leads for your on-demand video services. Facebook Ad Manager can facilitate both Facebook and Instagram ads in simple, streamlined campaigns.
For creative, use snippets from your workout videos and use your campaign messaging for the ad copy. For targeting, try building lookalike audiences based on your social media followers, email lists, and website visitors. You can also try retargeting ads where you retarget users who have previously engaged with your organic and paid social content.
Run some tests—some ads can drive to your landing page, and others can drive to your services page—and see which ones perform the best, in terms of engagement rate, click-through, and cost-per-click.
BRAND PARTNERSHIP
Developing a brand partnership can be a cost-effective way to get in front of new audiences. And best of all, a well-structured partnerships is free, as well as mutually beneficial.
Find a like-minded business that would benefit from your partnership, and pitch a cross-promotion strategy. It could include a contest, a discount code, or a product/service collaboration… anything that will catch the eye of your potential clients and will create some buzz and engagement. You'll both gain exposure to a desirable audience, sure, but you'll also gain insight into a similar business's sales and marketing strategies.
TIKTOK
If you're going to spend some time, ahem, working on TikTok, you'll be well-served to have a specific goal in mind! Using it to promote your on-demand videos is a great excuse to play around with a new platform!
New to the 'Tok? (Just kidding, we don't think anyone calls it that.) Start with our Ultimate Guide to TikTok and explore how your TikTok videos can help promote your service offering. Consider different types of content for TikTok that cater to top, mid, and bottom of the funnel audiences.
Maybe you re-create a few movements from an on-demand video, put out your own challenge, or encourage your followers to duet with you! Creativity wins on TikTok, so put your artistic muscles to work!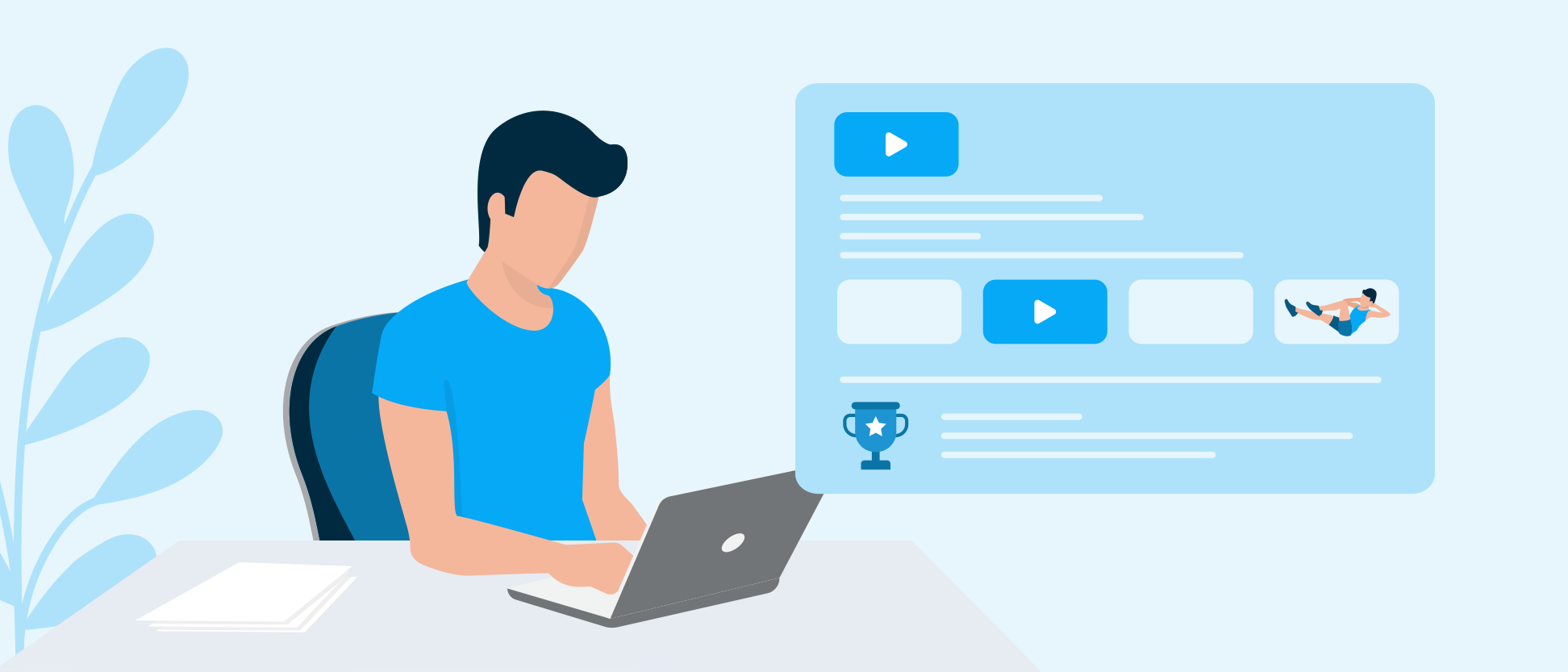 4. Build and execute
Once you've got your goals, messaging, and tactics laid out, and your whole marketing campaign is planned out, all you have to do is actually build your marketing assets. Eek!
But don't worry! If creating the videos was the hard part, then creating the marketing materials is the fun part! Make sure your content items align with your niche, represent your overall business, and looks professional… but don't overthink it! "Done" is better than "perfect."
When implementing, just remember to stick with that calendar you built, and make sure to always circle back to your goals… are you still driving those targets? Have you lost focus? Stay on track to ensure your campaign is successful!
5. Measure & adapt
To circle back to our Field of Dreams quote: you built it, you marketed it—did they come?
It wouldn't be a marketing article if we didn't nag you to measure your results! We mentioned the importance of link tracking above, and that element is super important. At the midway point and endpoint of your campaign, gather together all the reporting you have and analyze what worked, what didn't, and what you have learned… and decide how to pivot going forward!
Congratulations on your on-demand video library, and good luck with your marketing plan! We can't wait to see what Trainerize trainers do with these new features—and we're looking forward to joining a video workout with you soon!
---
Related Articles
This article was last updated on