There are 2 ways in which you can manage the signing of agreements, waivers, and PAR-Q documents with your clients.
1. Invite them to e-sign by connecting a document signing tool to Trainerize with Zapier
In a matter of minutes you can connect Trainerize to HelloSign or other e-signing tool to enable digital signatures. Once a client gets added to your app, Zapier automatically triggers an email to them with the document to sign.

Set it up here: https://zapier.com/apps/hellosign/integrations/trainerize
2. Make your purchases include the agreement to the terms and conditions
On your website or email, include your PAR-Q publicly, and have the client agree to the terms and agreements before purchasing. It could be a box that people can check off.
Once they pay, you can send them the PDF waiver in the attachment as part of the Customized Welcome Email.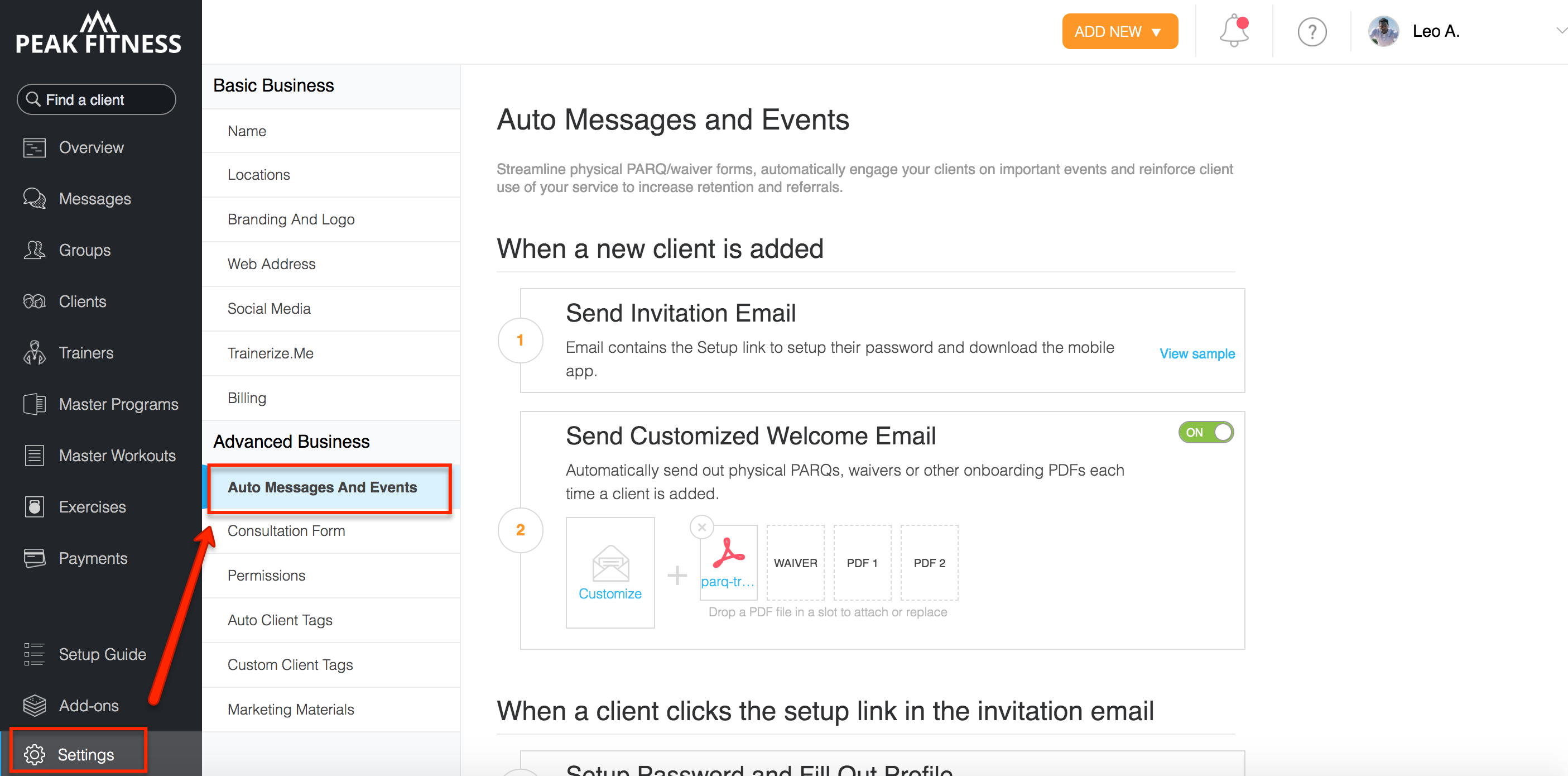 This article was last updated on