Video workouts take up a lot of space. That's why we recommend compressing your videos before uploading them in Trainerize in order to reduce the size of the files and the time of upload while keeping a good video quality.
Video compressing guidelines 
For the best results, we recommend using the H.264 format, a well-known video compression standard for high-definition digital video that balances high visual quality with efficient file size.
Be sure to choose the "High Profile" H.264 setting instead of "Main Profile." Please note that the H.264 video codec only supports resolutions up to 4K.
When preparing your video for upload, it's best to maintain the video's native frame rate when compressing your video:
24/25/30 fps 

Bit-rate 1080p 10 – 20mps.

Resolution HD

 
Here's how to compress your videos before uploading:
1. For Mac OS, you can use QuickTime Player:
2. For Windows, you can use a software like HandBrake: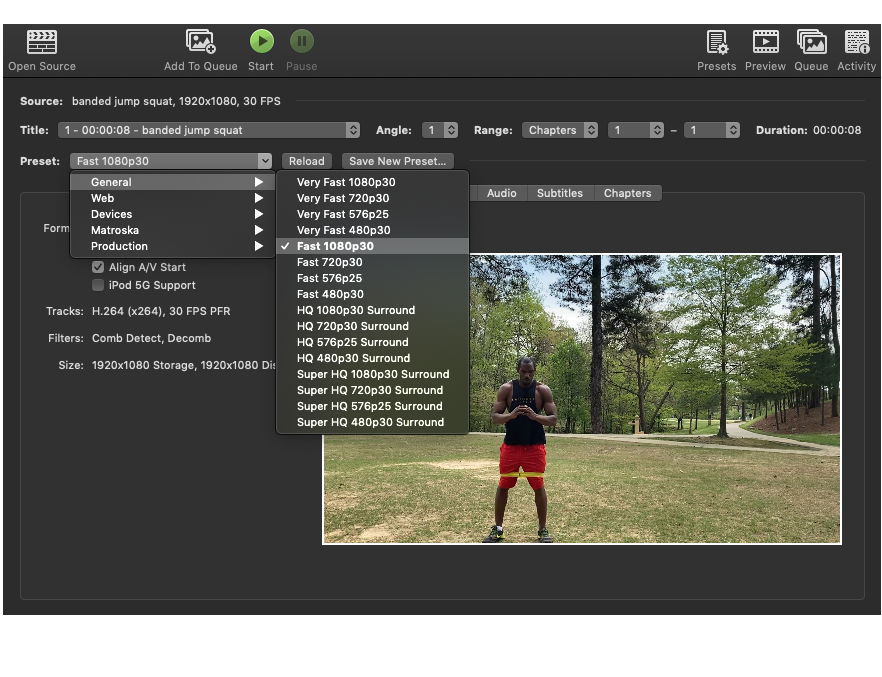 This article was last updated on