You can build Master Habits from the Master Habit library. This is included in your account, and it includes all the Trainerize pre-made habits.
Where can I find the Master Habit library?
The Master Habit Library is located on the left navigation below the Master Libraries.
This section will contain all custom habits you create, as well as the Trainerize pre-made habits.
The habits in this new library follow the same logic as existing habits and can earn habit streaks.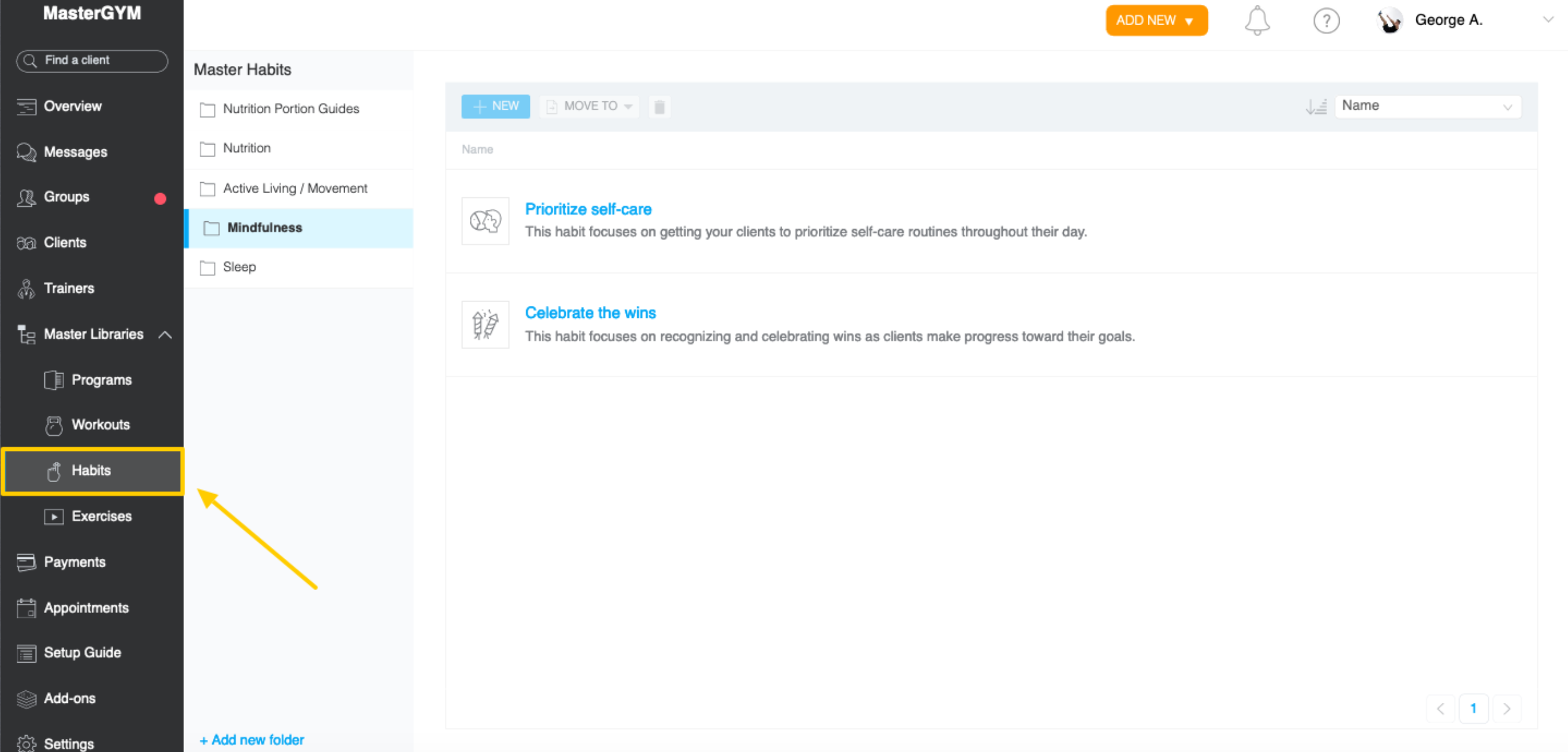 1. Trainerize Pre-made Habits
System habits are visible by default. The library can then be partially or fully turned off, based on the business's needs under Settings>Permissions>Trainerize Content Library. These System habits contain guides and descriptions for easy to follow steps.
The four included categories are:
2. Creating Master Habits and Custom Habit Folders
In the Master Habit Library, you can create custom folders to hold and categorize custom Master Habits.
Step one here is to add a Master Habits folder. The screenshot below shows us where to do this.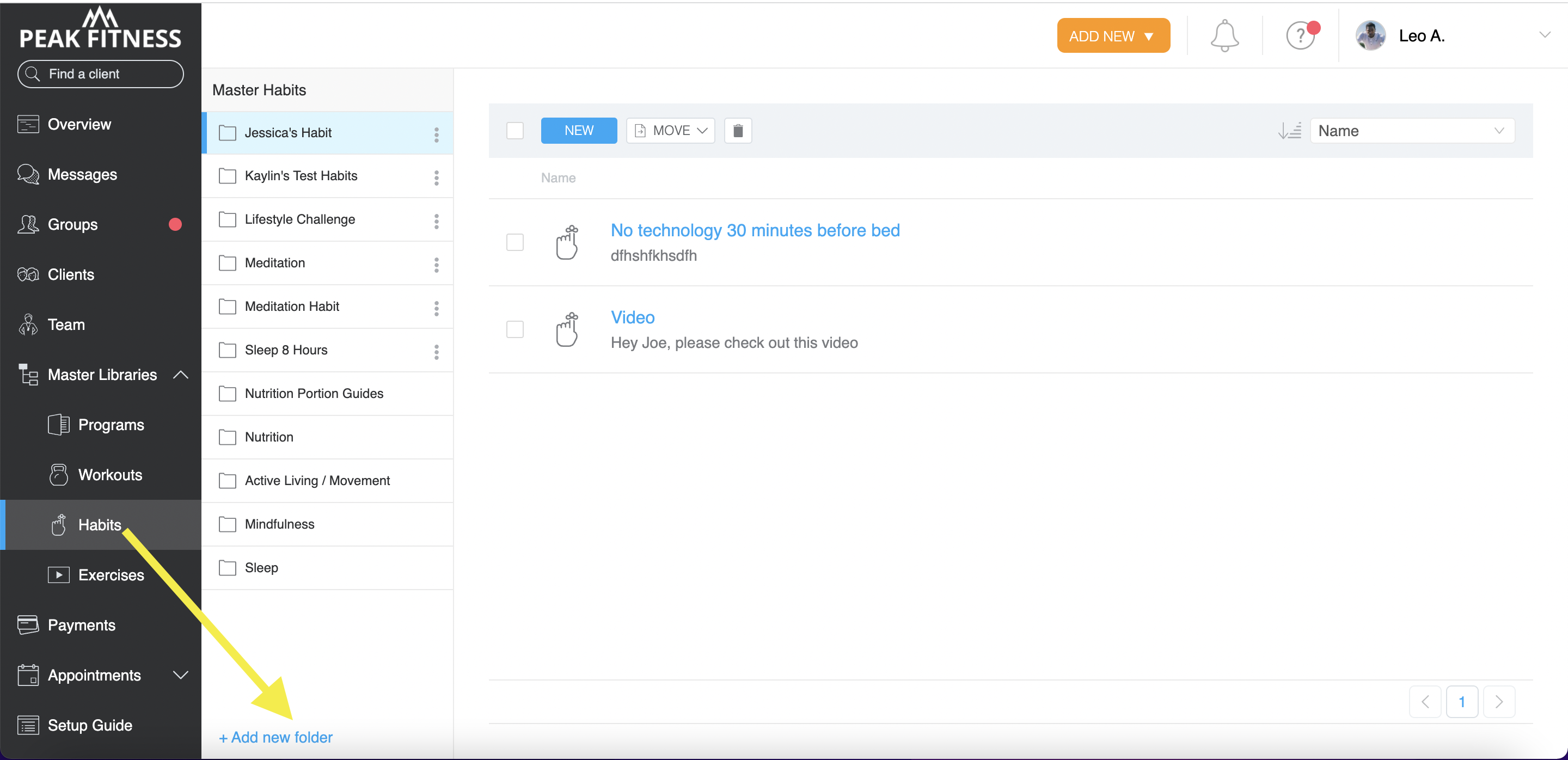 Master Habits can be created with titles up to 50 characters long and descriptions up to 1200 words.
These descriptions can be made with headings, bullet points and can include embedded links in the text to reference outside sources and videos.
A habit can be moved from one folder to another by selecting the habits and pressing "Move to".
How to Add Habits to Clients
To mass add habits to clients, filter or individually select the clients for a specific habit. From the dropdown menu, select "Add Habit".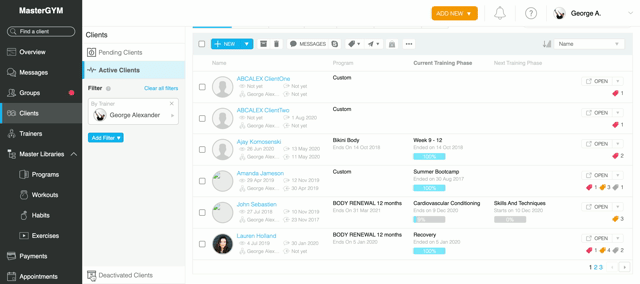 Can I add my Custom Client Habits to the Master Habit Library
Custom Client Habits that were designed for a singular client cannot be added to the Master Habit library after they were created. Learn more about custom client habits.


Updating a Habit in the Master Habit Library
Updates made to a habit in the Master Habit Library will update across for all clients who have already been assigned the habit; however only the description will be updated, the name of the habit will remain unchanged.
Mobile
On mobile, the Master Habit Library cannot be edited and or deleted.
A trainer can create custom individual habits for a client or assign an existing habit from the Master Library.
Master Habit Library Permissions
Owners and Admins have the ability to edit the Master Habits by default (based on the roles permissions).

Owners can give Managers, Shared Trainers, and Trainer roles permission to also edit the Master Habit Library.
When a person does not have permission to edit the Master Habit library, the habit library will be removed from their left navigation menu under Master Libraries, but they will
still be able to view and assign Master Habits to clients.
This article was last updated on