Why should you use group leaders?
Group leader roles allow you to control which trainers are able to modify a group's name, program, and settings. This is useful in a larger fitness business or one with multiple groups and more trainers, where some trainers can accidentally edit or delete groups made by other trainers.
Also, you can use the Group Leader roles to manage how you run group challenges and programs allowing some trainers to edit the group master program, and have other trainers to help moderate the group conversations.
How to set a trainer as a group leader?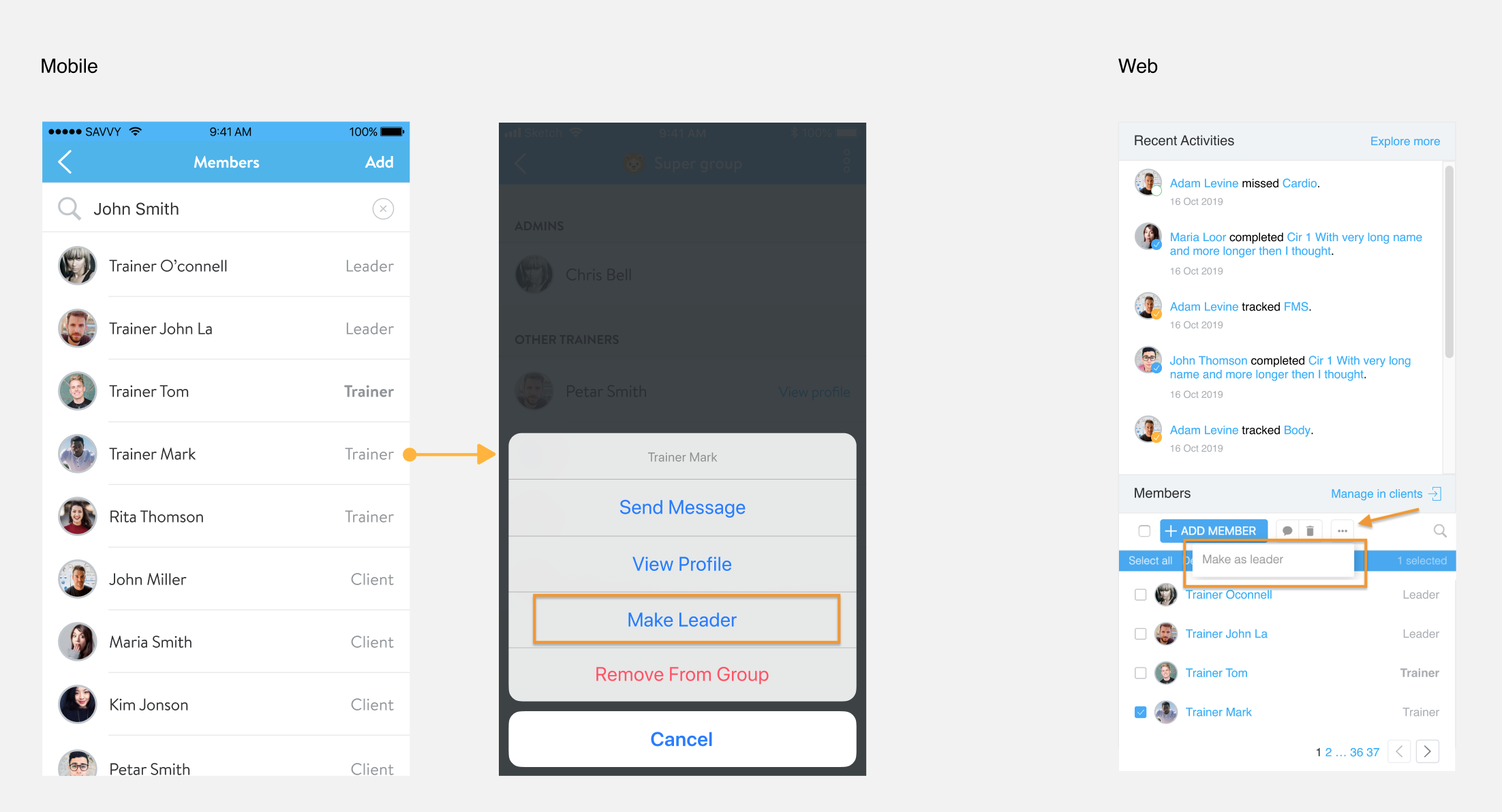 Business owners or admins become leaders by default when joining the group so they can manage the group in any possible case scenario.

Any leader can add or remove another trainer as a leader.
What can a group leader do?
Leaders can:
add or remove other members,
subscribe and unsubscribe group to the master program,
change the settings of the group such as who can post to the group.
edit and rename groups
respond to reported comments
delete messages from any client or trainer
How can I know who is a leader in a group and who isn't?
Each member of the group has a label next to their name indicating whether they are a group leader or not.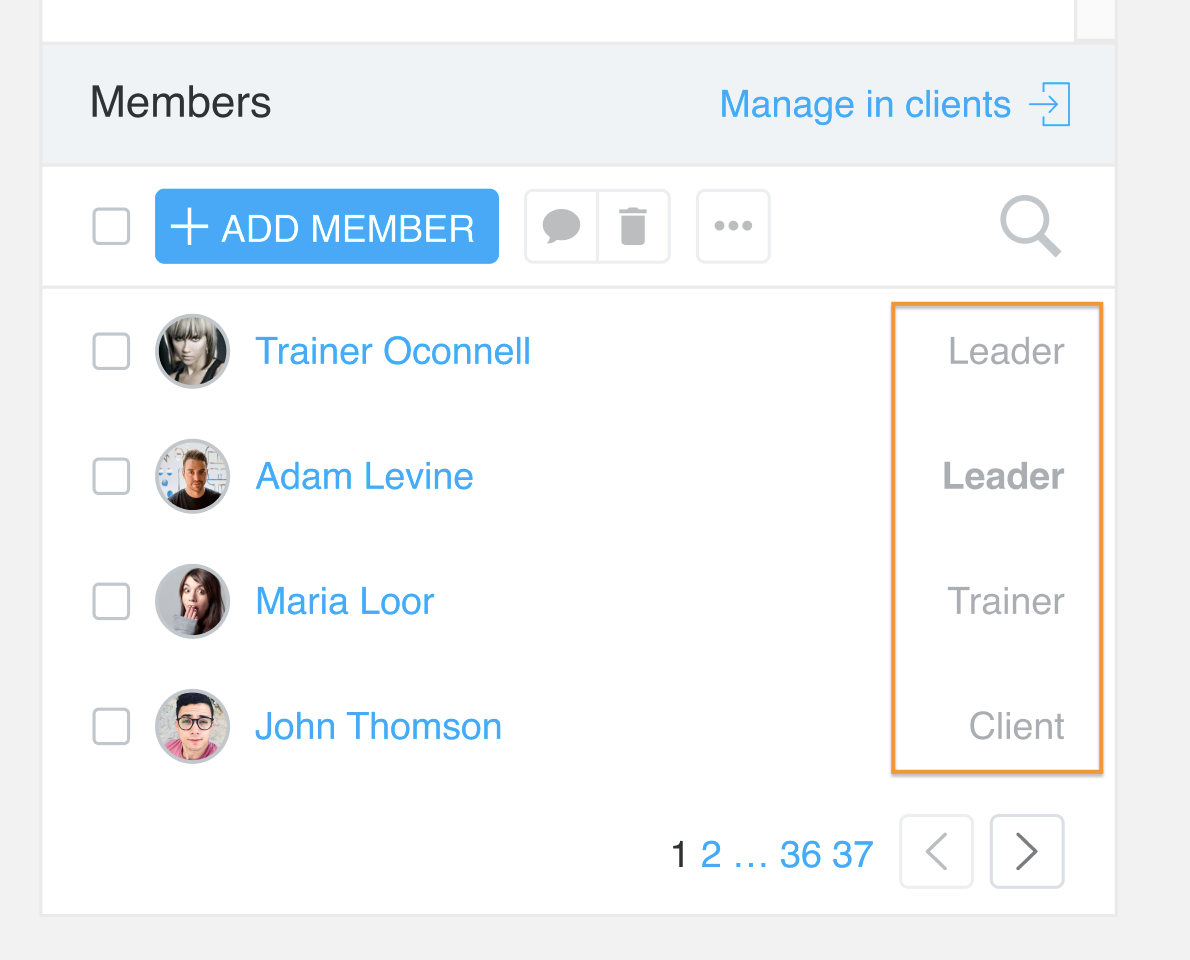 ---
Related Articles
This article was last updated on