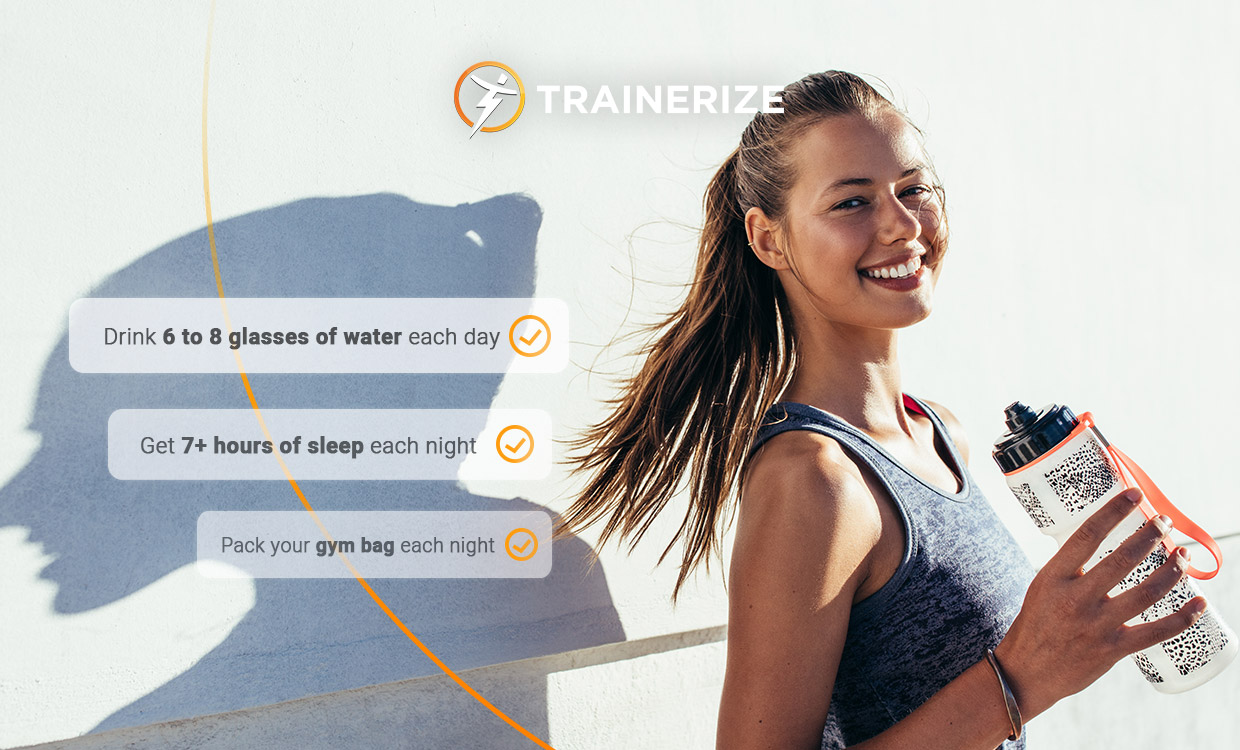 What are Trainerize Habits?
Trainerize Habits are daily lifestyle actions that trainers can prescribe to clients in order to encourage them to become better versions of themselves. Due to their low-effort nature and through repetition, habits become embedded into your clients behavior leading to bigger sustainable lifestyle changes. Learn more about the science of using habits here.
The great news is that habits are small 1% changes that you can schedule for your clients in their daily to-do list, and by practising them for longer, you can have them achieve bigger changes.
Why habits are powerful
Habits allow you to stay connected to your clients 7 days/week! They are great for making health and fitness a bigger part of your client life and incorporating small routines that improve your clients' lives through small steps every day.
Habits allow you to drive motivation and accountability for your clients in-between workouts and body stats. They'll have "something to work on" every day.
By creating daily habits for your clients you set them up to achieving bigger health and fitness goals.
You can leverage habits for a new type of coaching services. Create programs that offer habits and transform not just your clients' fitness and nutrition, but overall lifestyle.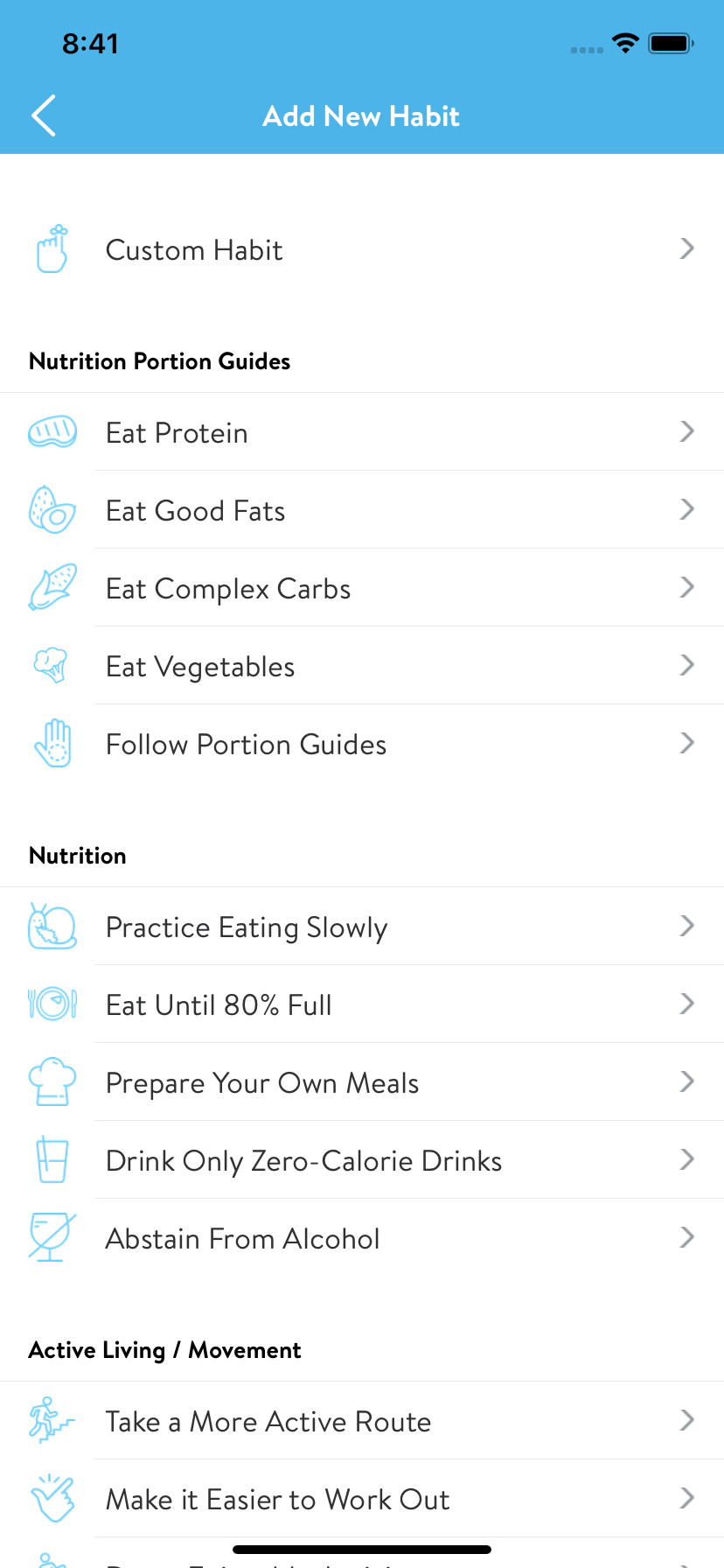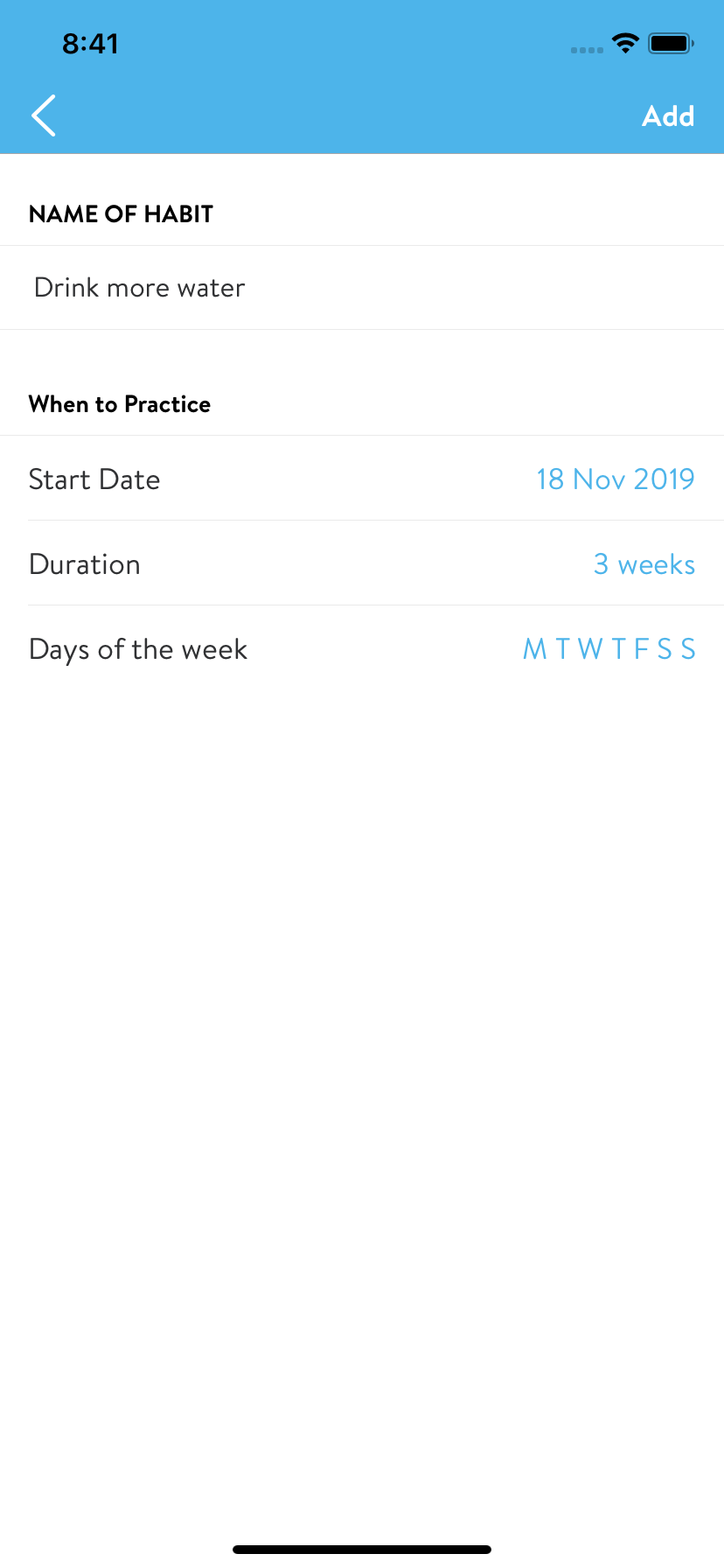 What type of Habits can you create for Clients
You can select from a variety of pre-made habits related to 4 categories: Nutrition, Active Living, Sleep and Mindfulness, or create your own custom habits.
Discover more about the pre-made habits and why we chose them.
What is the difference between habits and goals?
Habits are something your clients can work on daily. Goals are a long-term milestones that your clients work towards.
You can use goals and habits in the same time with your clients
You can set an unlimited number of habits at once, but only goals are limited to 5 at once.
Related Articles