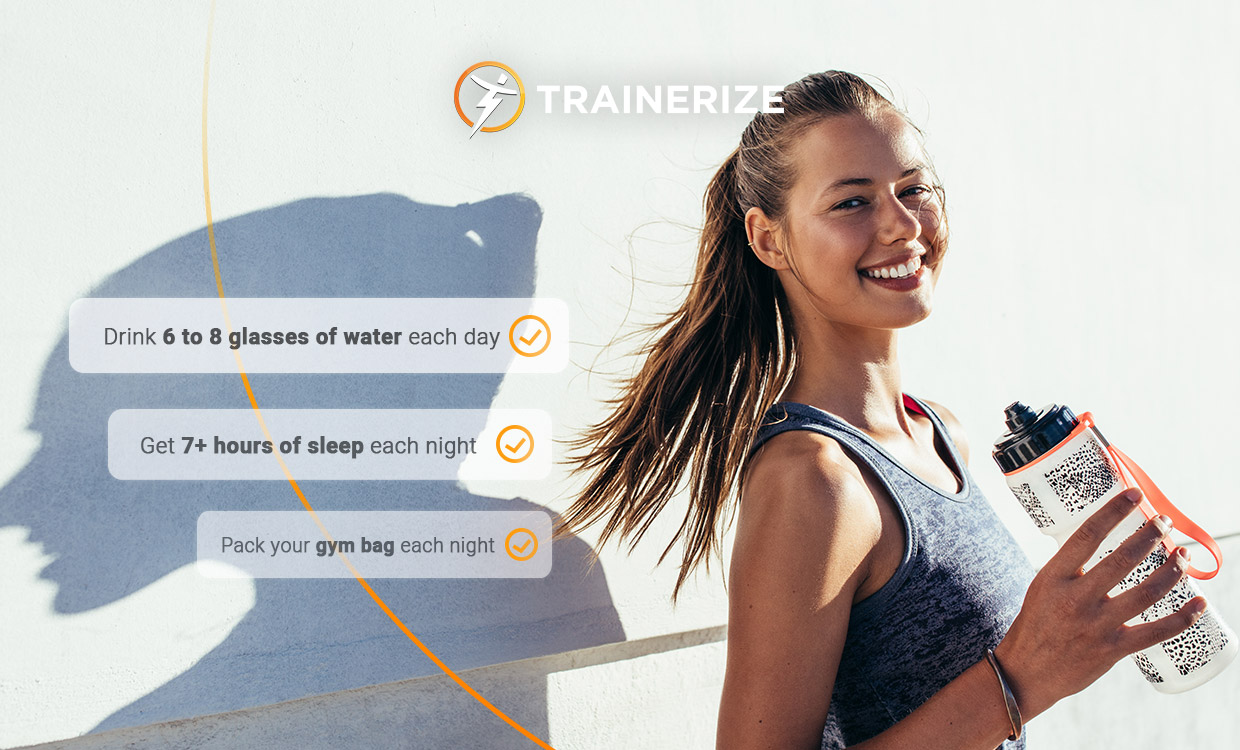 What are Trainerize Habits?
Trainerize Habits are daily lifestyle actions that trainers can prescribe to clients in order to encourage them to become better versions of themselves. Due to their low-effort nature and through repetition, habits become embedded into your client's behavior leading to bigger sustainable lifestyle changes. Learn more about the science of using habits here.
The great news is that habits are small 1% changes that you can schedule for your clients in their daily to-do list, and by practicing them for longer, you can have them achieve bigger changes.
Why habits are powerful
Habits allow you to stay connected to your clients 7 days/week! They are great for making health and fitness a bigger part of your client's life and incorporating small routines that improve your clients' lives through small steps every day.
Habits allow you to drive motivation and accountability for your clients' in-between workouts and body stats. They'll have "something to work on" every day.
By creating daily habits for your clients you set them up to achieving bigger health and fitness goals.
You can leverage habits for a new type of coaching services. Create programs that offer habits and transform not just your clients' fitness and nutrition, but for their overall lifestyle.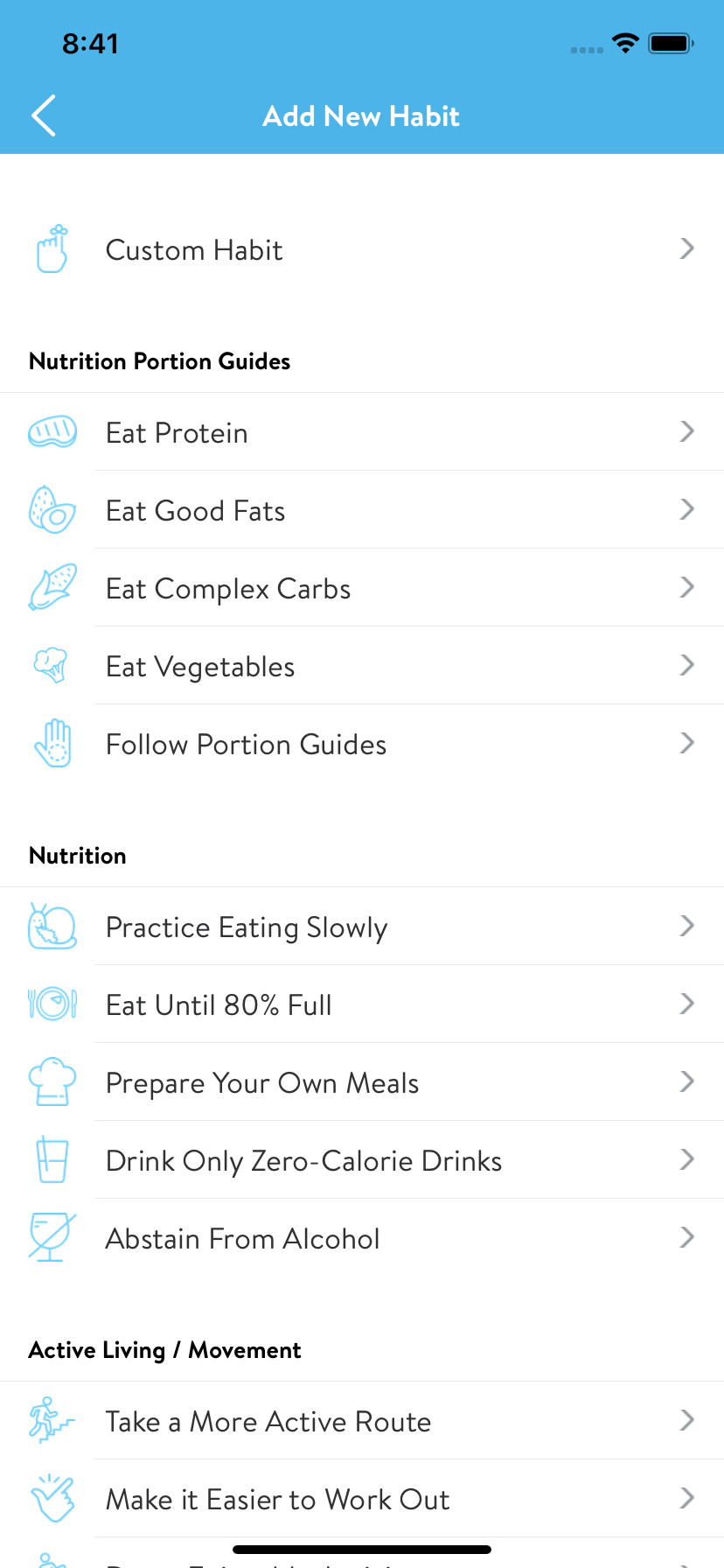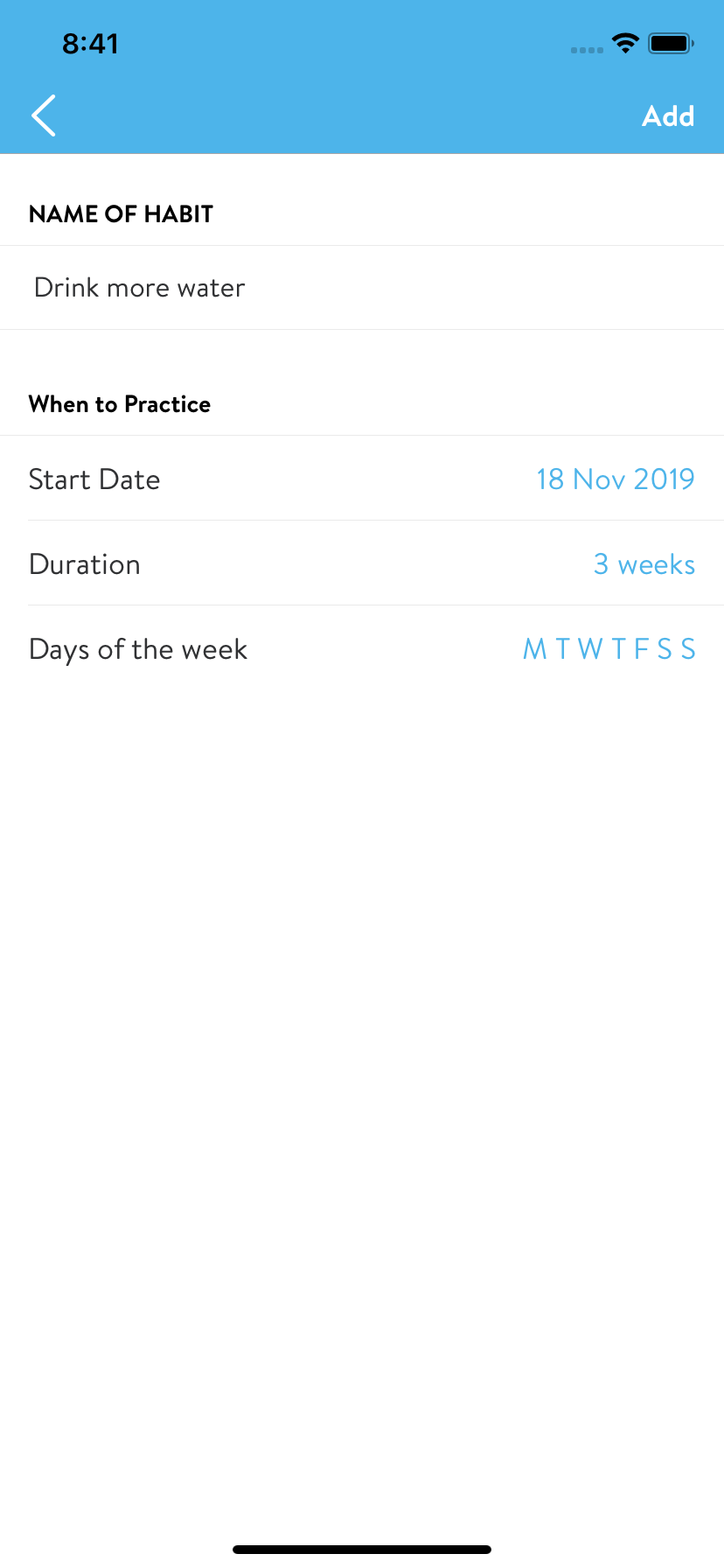 Types of habits you can create and assign to clients
You can easily assign habits from our library of Trainerize pre-made habits, create your own Master Habits, or create an individual custom habit for a client.
Trainerize Pre-made Habits
To help you take a 360° approach to your clients' health and wellness, our library of ready-to-prescribe habits span 5 categories identified by researchers as the pillars of healthy living: activity, nutrition, nutrition portion guides, mindfulness, and sleep.
Each of our ready-made habits comes with a video lesson explaining how to practice the habit and why your clients should try to make it part of their lifestyle. Discover more about the pre-made habits and why we chose them.
Master Habits
On top of the pre-made habits available to you, you can create your own Master Habits within the Master Habit Library on the web app. Master Habits can be shared across your business with other trainers and assigned to multiple clients at once. Learn more about Master Habits.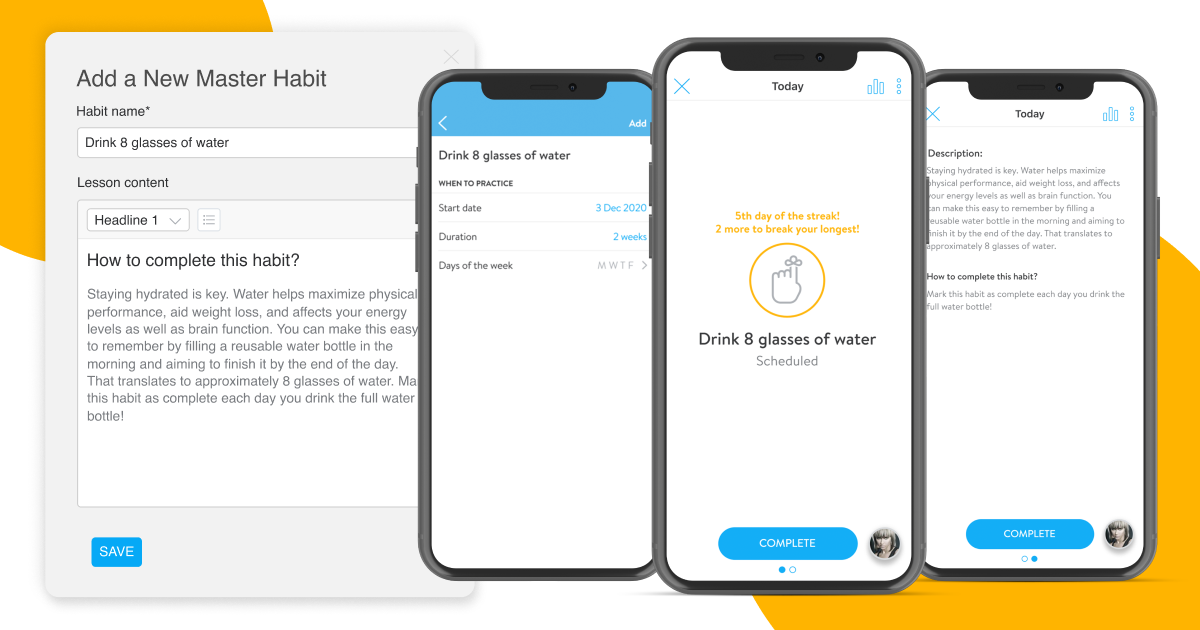 Custom Client Habits
If a client has a specific habit they would like assigned to them, you can go into their client profile to create an individual custom habit.
Custom Client Habits that were designed for a singular client cannot be added to the Master Habit library after they were created. Learn more about custom client habits.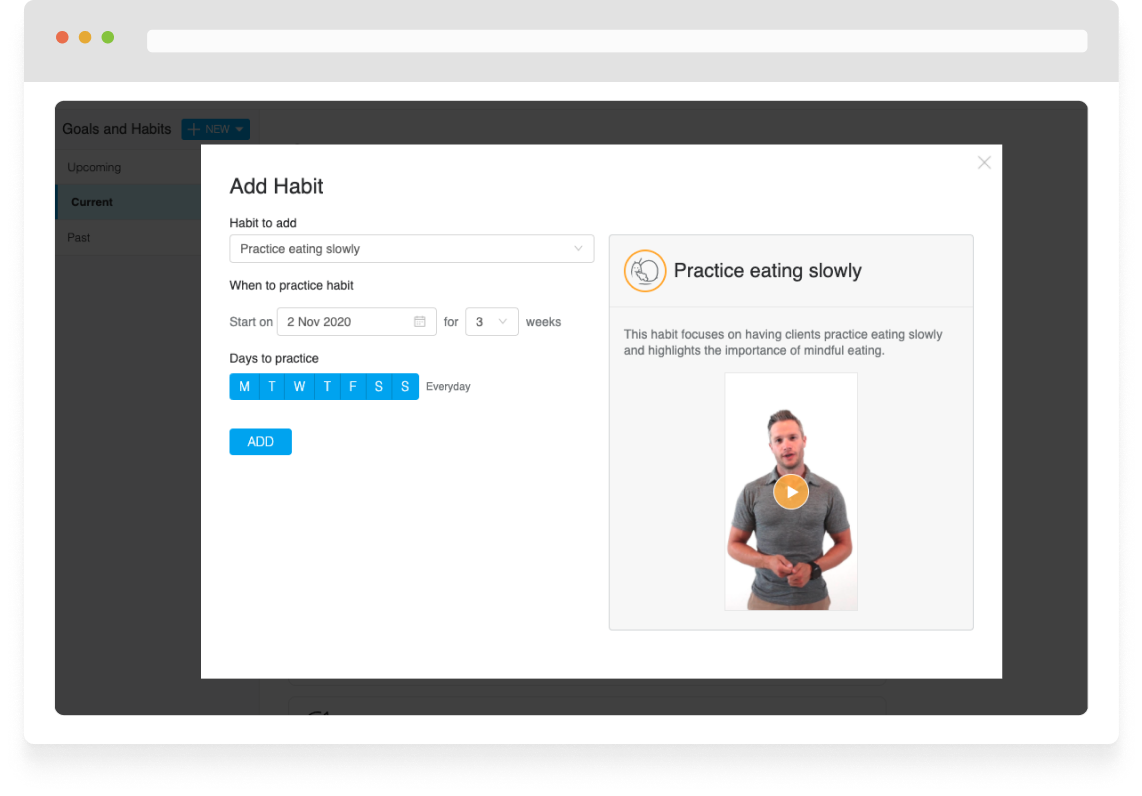 What is the difference between habits and goals?
You can use goals and habits at the same time with your clients.
Habits are something your clients can work on daily. Goals are long-term milestones that your clients work towards. Learn more about this.
Best practices for using habits with your clients
Although you can set an unlimited number of habits at once, as a best practice it's best to work on a maximum of 3 habits at once.
Once clients form a particular habit, usually in a period of 1 to 3 weeks, it's recommended to prescribe a new habit or to stack new habits to the already formed habits. Learn more about habit stacking.
Starting a winning streak: A winning streak (or "streak" for short) is when a client completes a scheduled habit for 2 or more days in a row. To count toward a streak, a habit must be marked as completed by noon on the day after it was scheduled. Clients can create winning streaks for each habit assigned to them and added to their calendars. Learn more about habit winning streaks.
Habits on the Timeline
To boost client accountability and give you increased visibility on what your clients are up to, we've added completed habits to the Recent Activity Feed inside trainer accounts (web). Trainers and business admin roles can get instant visibility on habits completion in order to keep clients more accountable and celebrate their wins in real-time.
---
Related Articles
This article was last updated on