There are multiple ways to measure client progress in addition to the usual body measurements, photos etc. Each client has their own Progress tab that the trainer can refer to on the web and mobile but clients can also view their progress at any time through their accounts on the mobile app!
Mobile View - Client/Trainer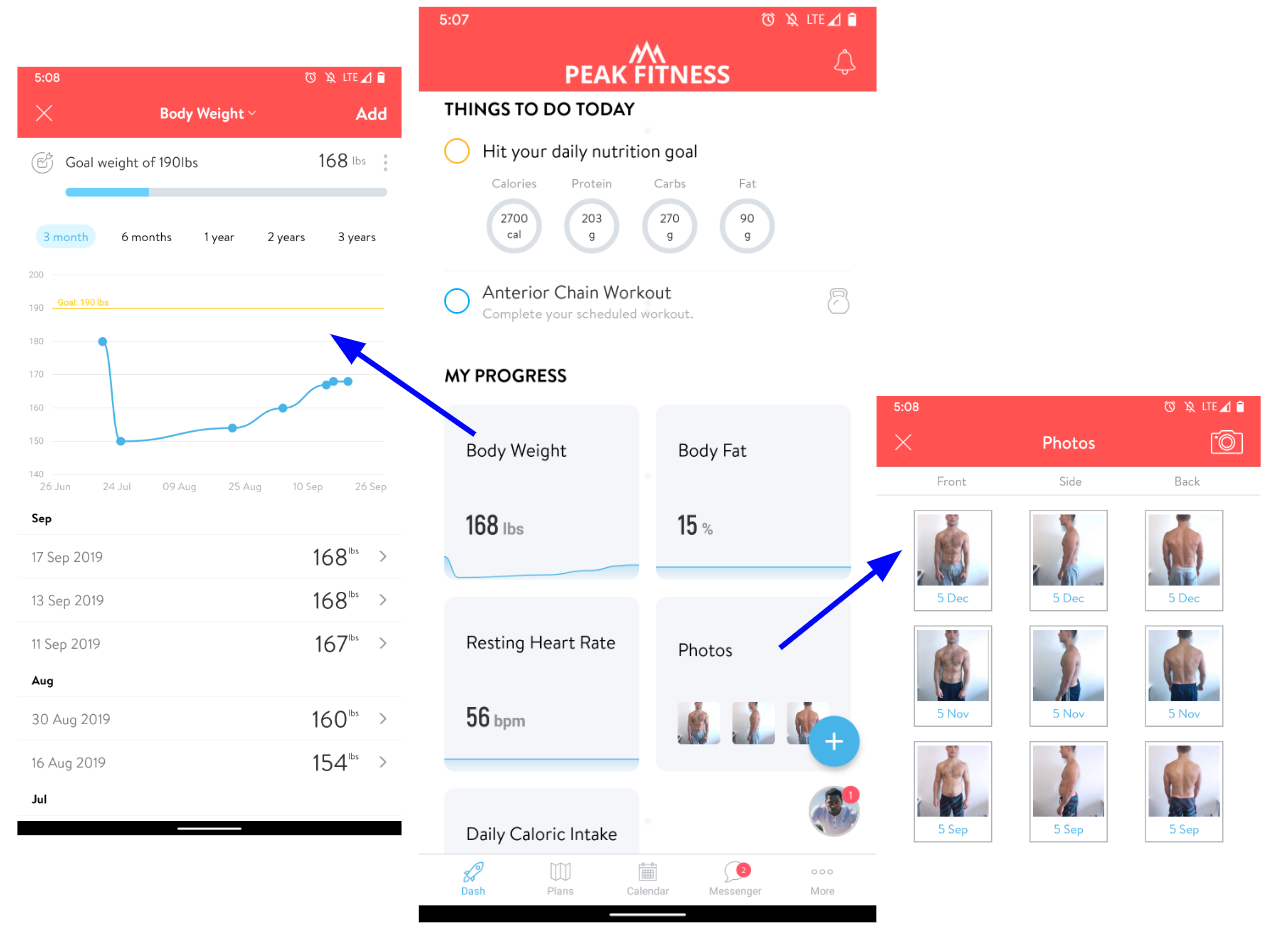 On the client's Dash tab, there are tiles under the My Progress section that lead to more information for each of the options as shown above.
Trainer View - Web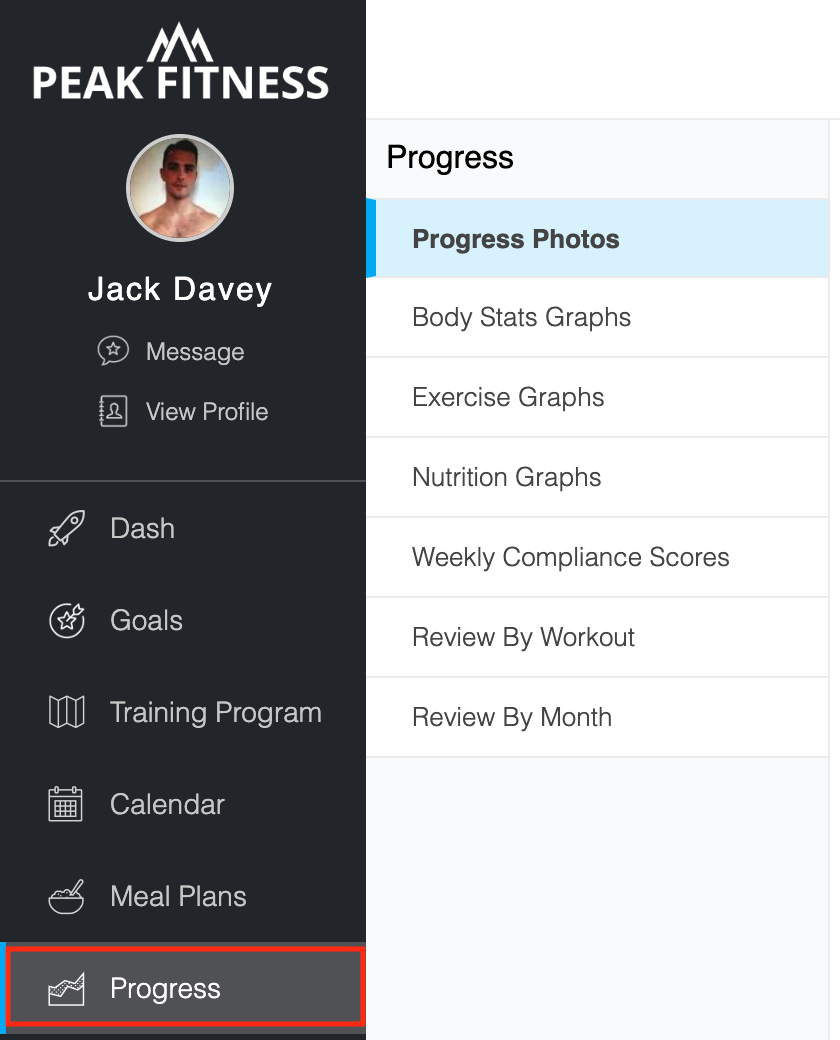 Progress Photos
Photos are automatically date stamped and saved in order from newest to oldest.
Each time you take progress photos, you will be prompted to take front, side and back photos.

Body Stats Graphs
- Weight or body measurements tracked over time can be seen in a graph.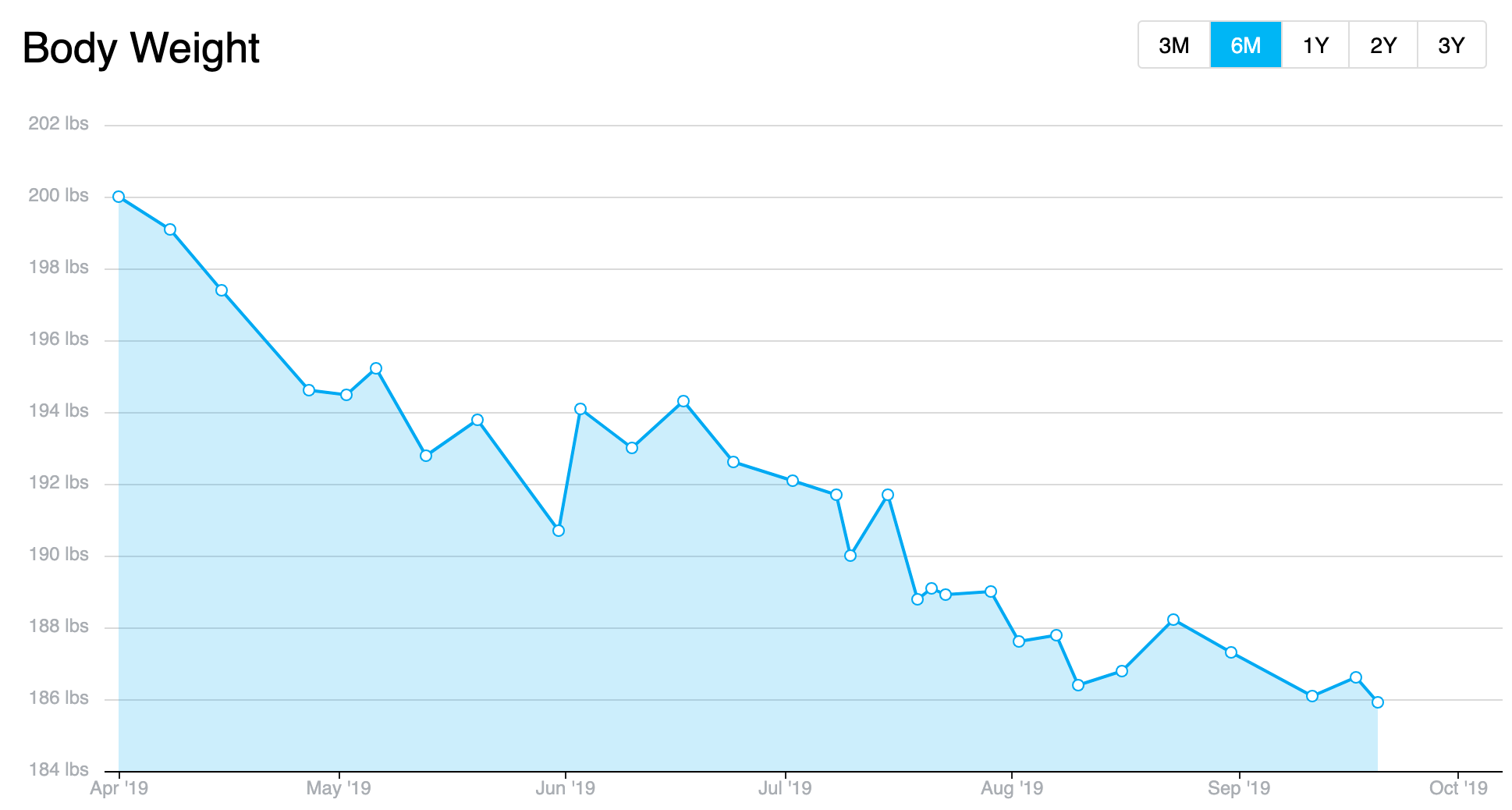 Exercise Graphs
- View stats for a specific exercise in a graph. In the example below, the weight tracked for Lat Pull Down is shown over time.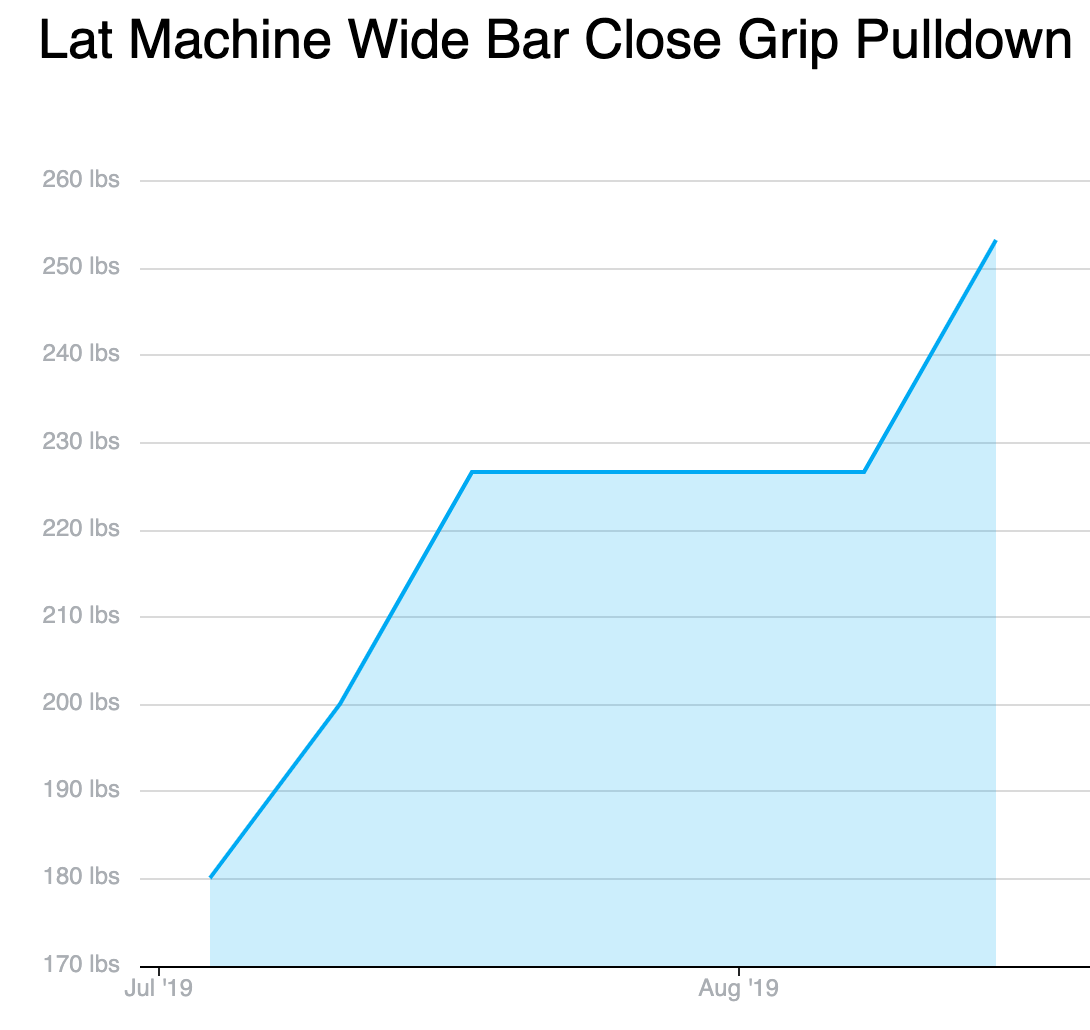 Nutrition Graphs
- See total calories, carbs, fat, protein and macro distribution in graphs.
Weekly Compliance Scores
- If trainers schedule workouts in a client's calendar, then the workouts will count towards each week's compliance score. For example, if four workouts were scheduled, and a client completes two workouts that week, their score will be 50% for that week.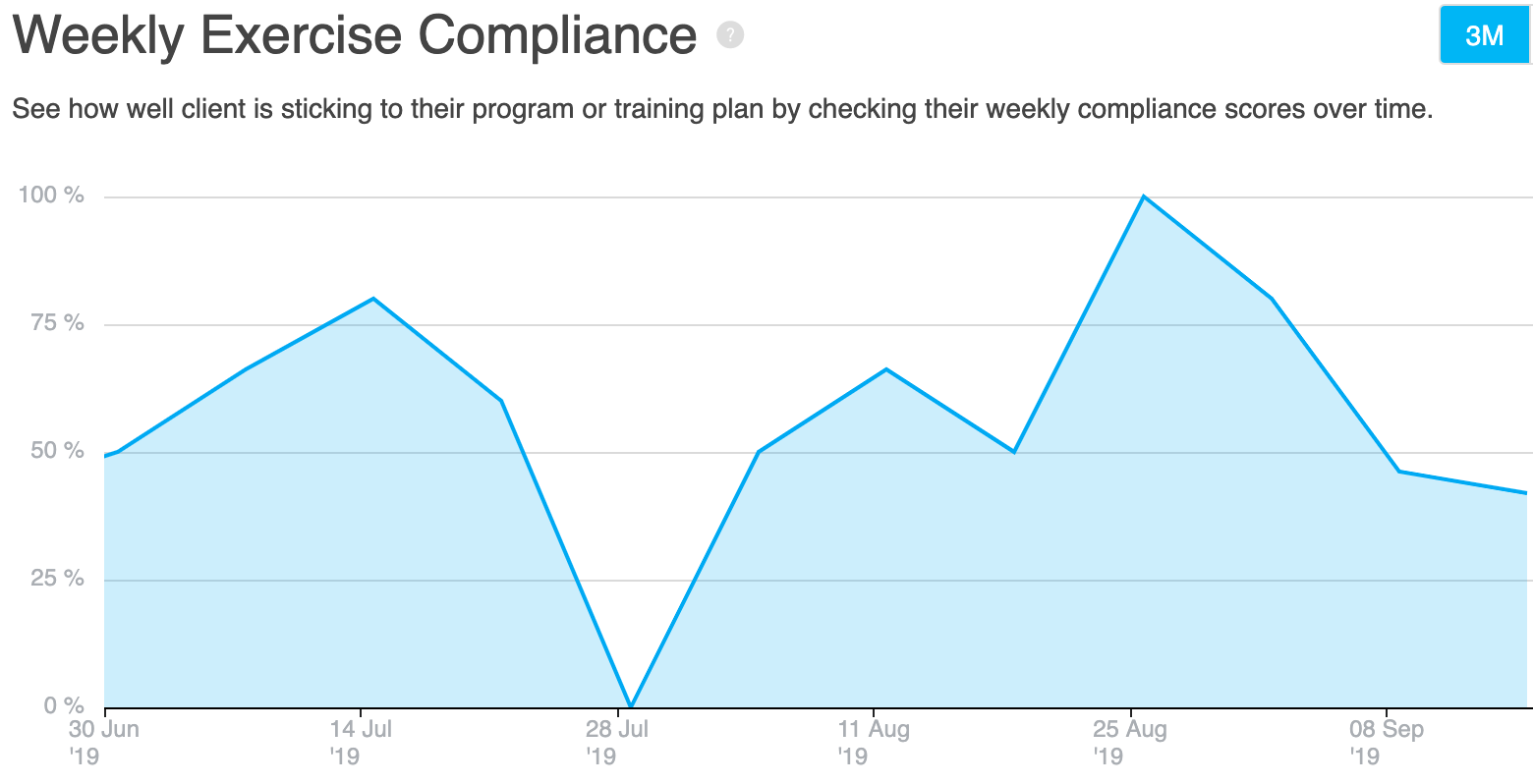 Review by Workout
- Select a workout and then select how many of them you want to see. View the stats side by side. 


Review by Month
- Select a month and then view all workouts tracked in that month. 
- Workouts can also be seen side by side. For example, if "Upper Body Push" was a workout that was tracked four times that month, you can see the stats for that workout in a row to compare the numbers easily.