If your client did not receive the Invitation to activate their account you can resend it so that they can activate their account. The activation link in these emails expire after 30 days.
From the same place shown below you can also resend the Consultation Form or Reset a client's password.
Login to your Trainerize web account
Click on "Clients" from the left hand menu
Click the checkbox to the left of the client avatar to select the client
From the "Resend" dropdown menu at the top choose "Invitation", "Consultation Form" or "Reset Password"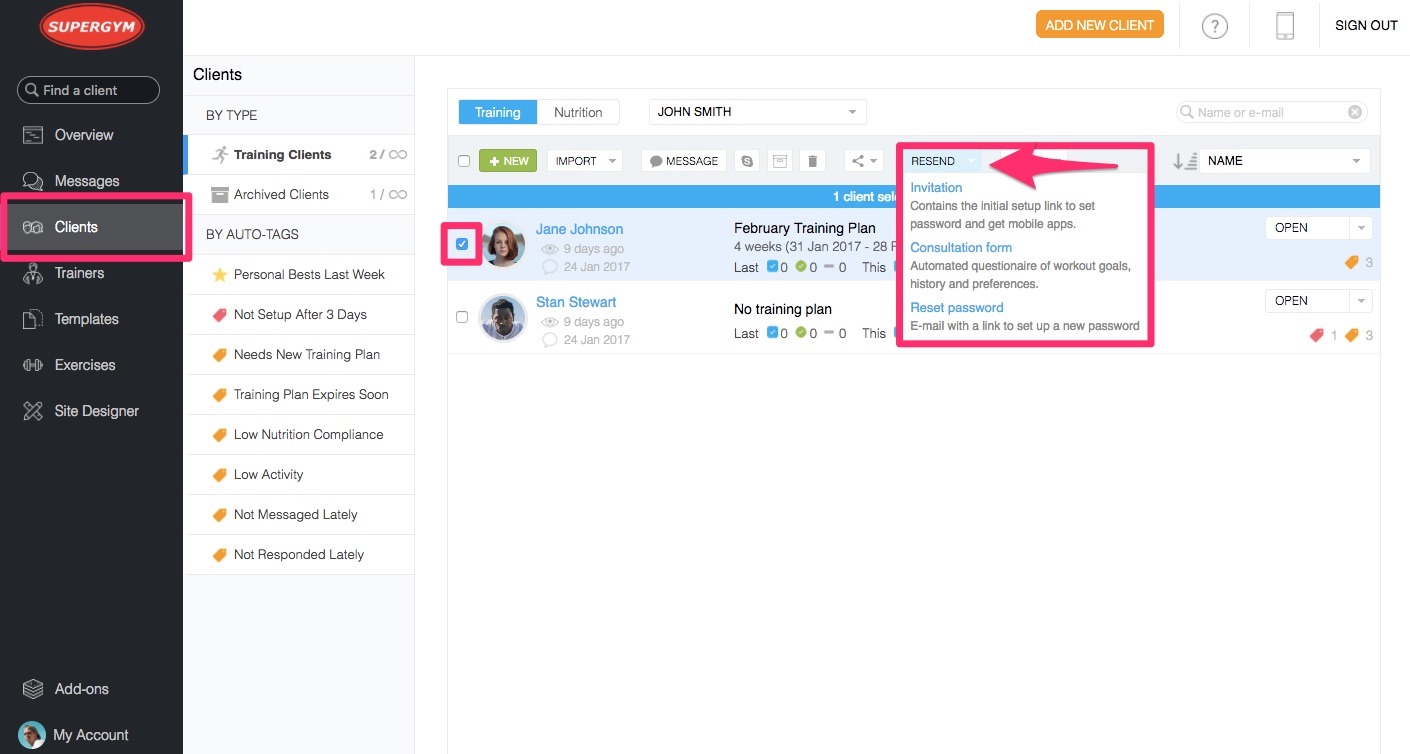 Option 1 - Resend Invitation
Click "Send Setup Mailer"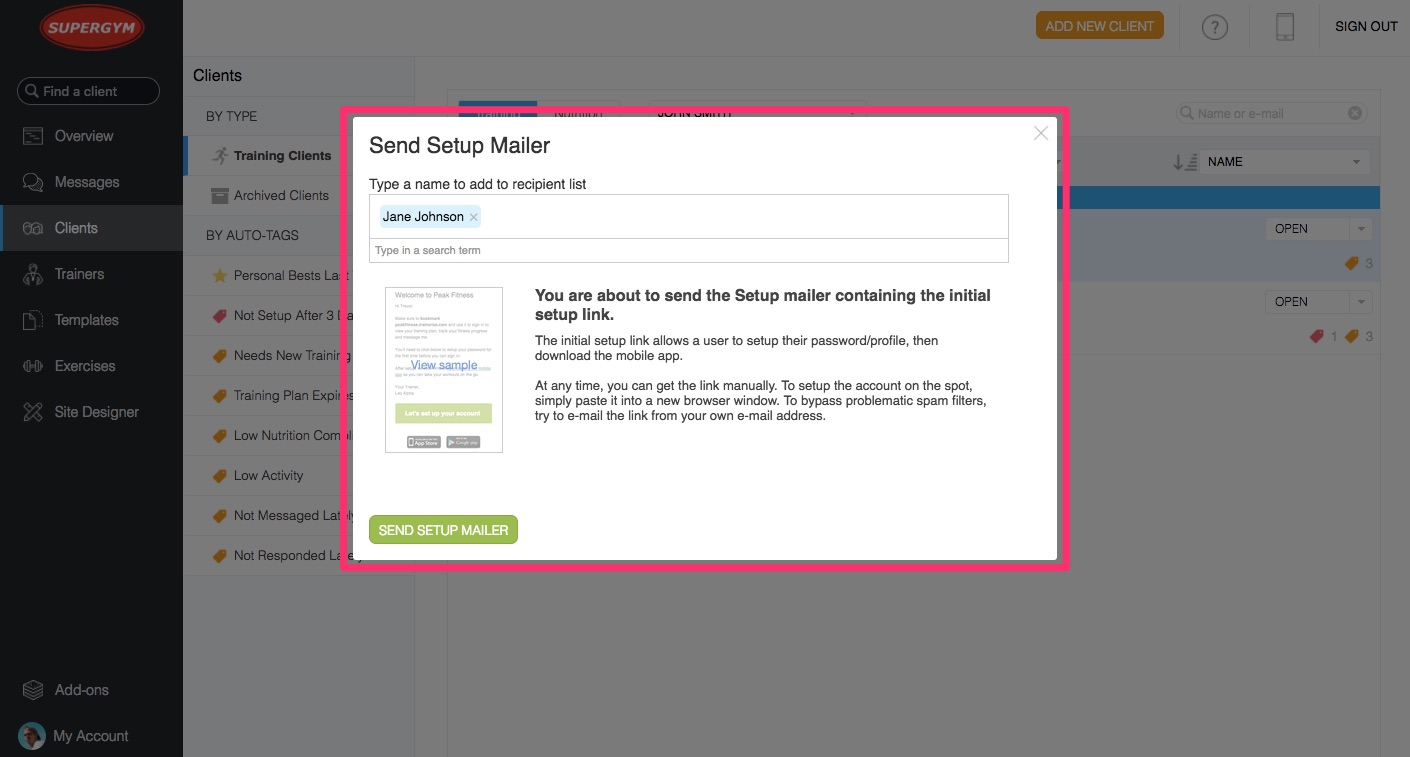 Option 2 - Copy and send invitation initial setup link
Click the 3 dots menu item and select Copy Setup Link
Use this when you want to send this to your client via a personal email or if they have not received the initial email
You can also use this if your client is sitting next to you and you want to set them up on the spot

Option 3 - resend Consultation Form
Click "Send Consultation Form"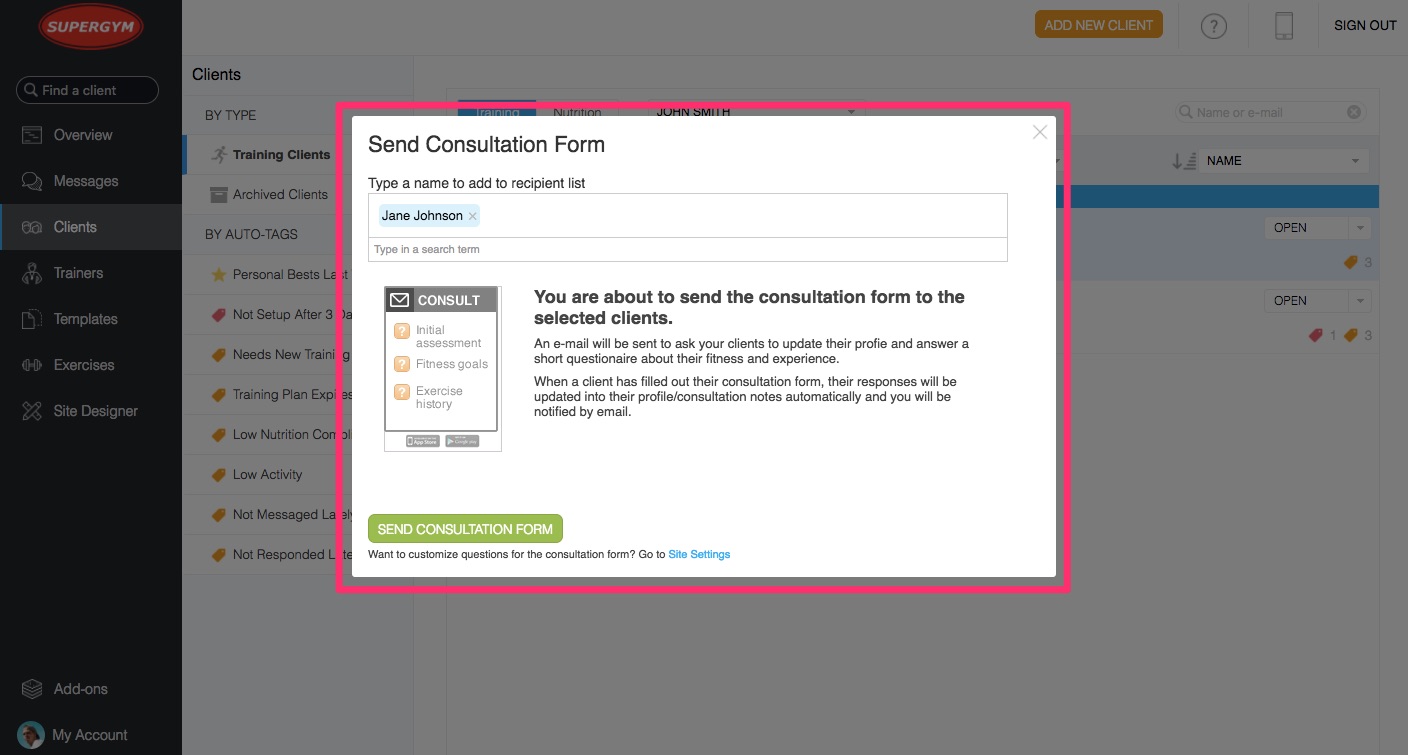 Option 4 - Reset Password
Click "Confirm Password Reset"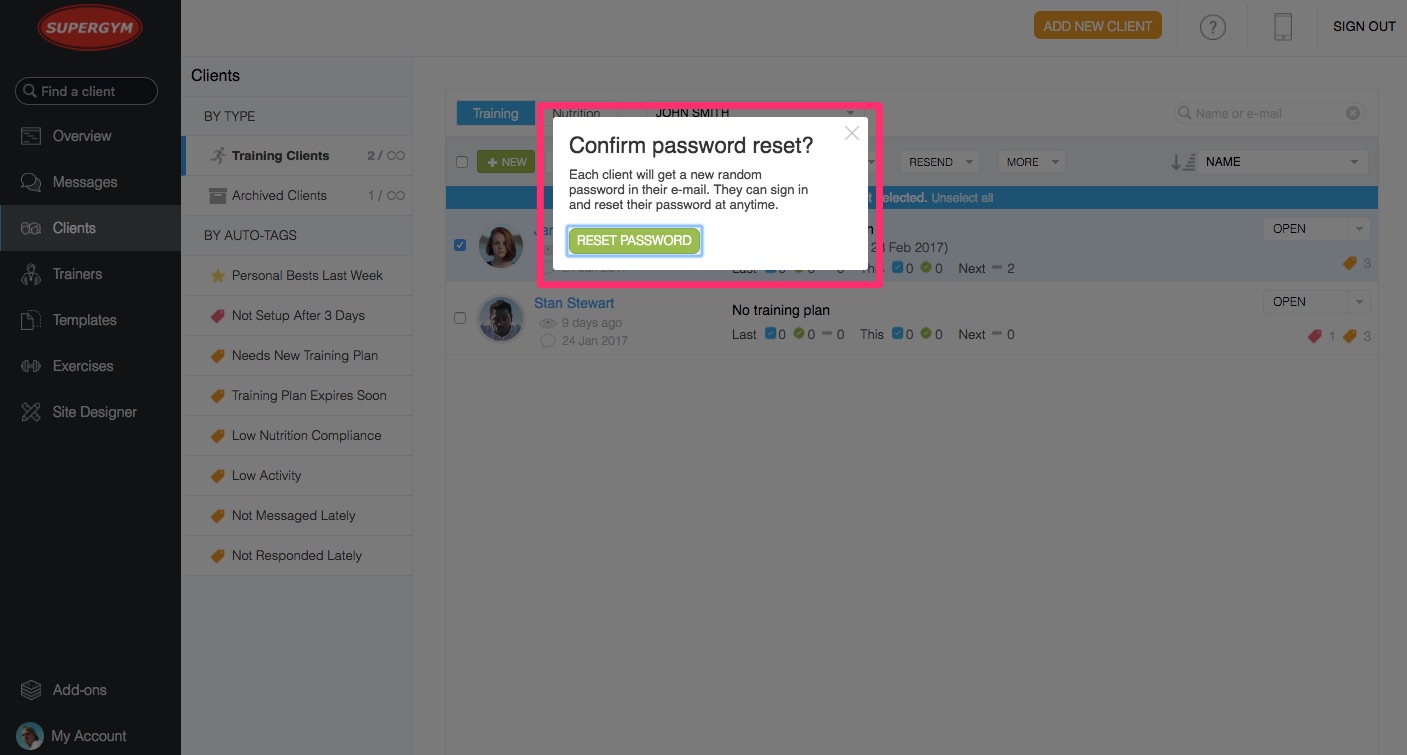 ---
Related Articles
This article was last updated on