Once you have built Workout Templates and created a Training Plan for your client you can then schedule Workout Templates, Cardio, Photo reminders and Body Stats reminders into their calendar. They'll get notification on the day of when these are to occur. 
Login to your Trainerize web account
From the left hand menu click in the "Find a client" search box at the top left
From the slide-out begin typing the name of the client you wish to locate
Click on "Open" to the right of the client's name
Click on "Calendar" at the top of the client's Profile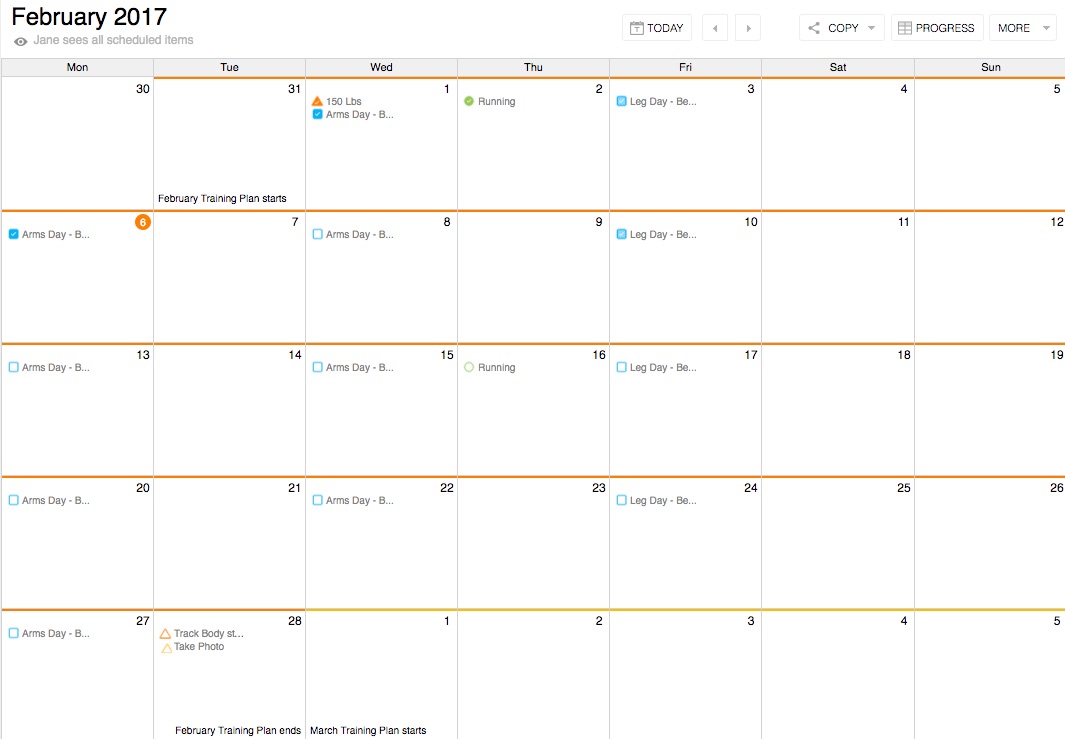 Events are color coded. Any event on the calendar that is completed will be a solid color with a check mark and any event that is scheduled in the future will be empty (outlined or hollow) with no check mark.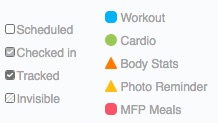 Color codes:
Workout = blue square
Cardio = green circle
Body Stats = orange triangle
Photo Reminder = yellow triangle
My Fitness Pal (requires client's MFP account integration) = red square 
To add an event to the calendar:
Click on any date you wish to schedule for your client
From the pop-up window choose either Workout, Cardio, Body Stats or Photo Reminder 
Workout - you'll choose from the list of Workouts in the clients training plans listed in "Pick a workout from this training plan"
OR
Cardio Activity - you'll choose from the list of Cardio options listed in "Pick a cardio to schedule" then set Target (optional)
OR
Body Stats
OR 
Photo Reminder
You can then choose to make the event repeat each week on the same day for a specified number of weeks using the "Repeat" option (NOTE: Body Stats and Photo Reminder do not have the "Repeat" option)
Click "Add"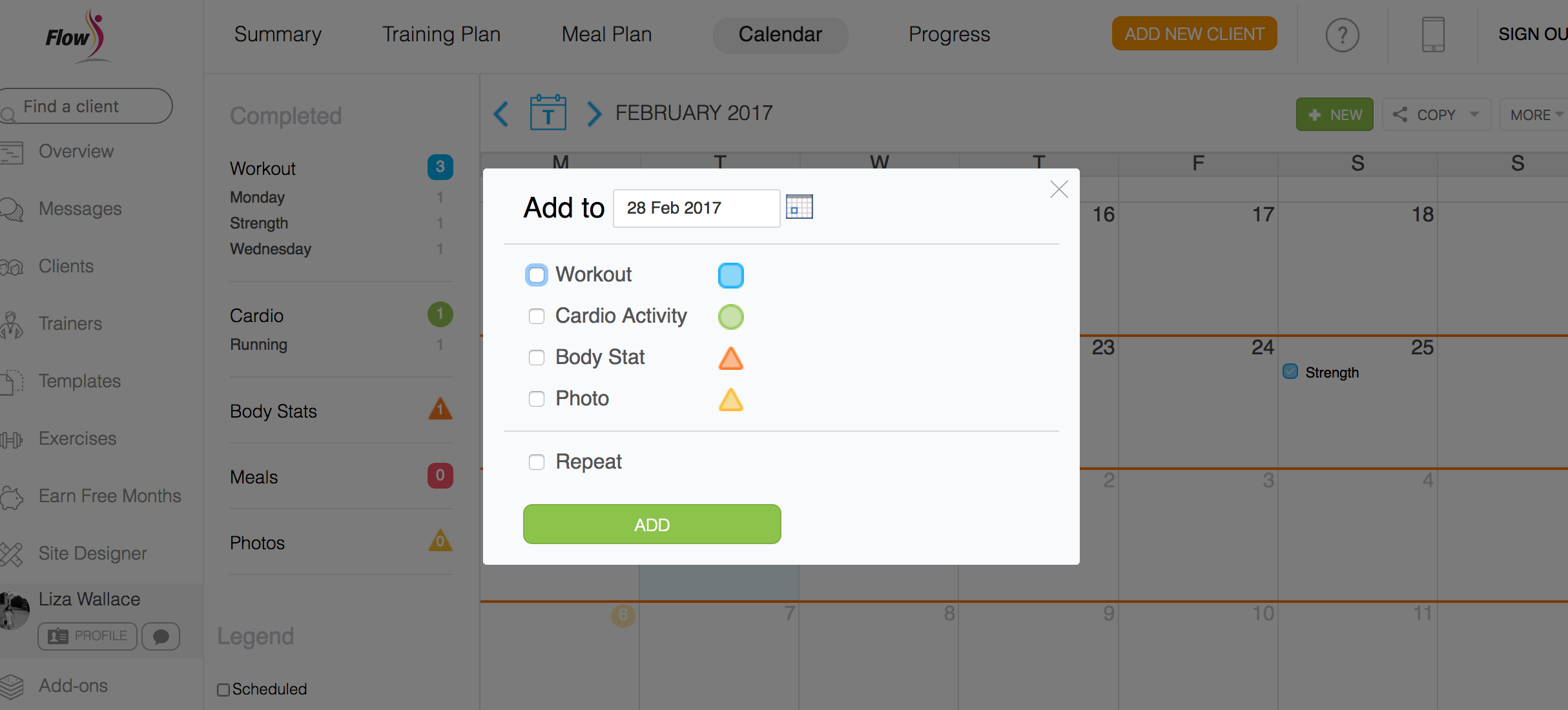 Within a client's calendar Trainers are able to:
Schedule Workouts, Cardio, Body Stats and Photo Reminders
View stats from past workout days
Reschedule events
Delete scheduled events
Within the client's own calendar they are able to:
Check In or Track Workouts
View stats from past workout days
Reschedule workouts by moving scheduled Workouts to other available days
Enter Body Stats
Take Progress Photos
TIP! If you want to move an event from one date to another,