You can deactivate an active Training Client in your Trainerize account. This allows you to keep all of a client's historical data intact, but they do not count towards your Trainerize plan. This also locks them out of their Trainerize account as they will no longer be able to sign in while they are in Deactivated status. This can be used in cases where a client is taking a break from training with you and wishes to return at a later date.
Deactivating an Active Training Client
Login to your Trainerize web account
Click on "Clients" in the left-hand menu
Select the client(s) you wish to Deactivate by selecting the checkbox to the left of the client's name
Click on the Deactivate icon
Your client will now exist under "Deactivated Clients" located at the bottom of the Clients page. They will no longer be able to login to their account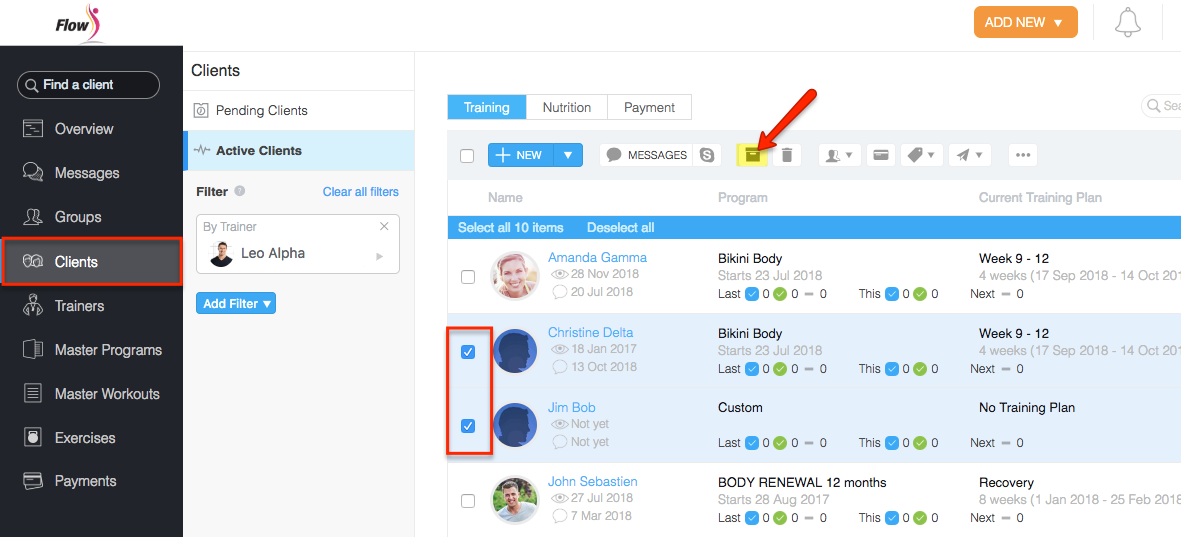 Reactivating a client back to an Active Training Client
Please note: only account owners and account admins can reactivate a client.
If you are a Manager, Shared Trainer or Regular Trainer, you need to contact the account owner or admin to reactivate your client.
Click on "Deactivated Clients"

Please note, this is at the bottom of the page

Select the client you wish to return to an active Training Client by selecting the checkbox to the left of their name
Click the REACTIVATE button
Your client will now return to the active Training Clients. Their account will be reactivated and they'll once again have access to their Trainerize account
---
Related Articles
This article was last updated on