There are a variety of permission settings that you can set for your clients. These settings are for clients across the board - they apply to all clients you have in your account. 
Login to your Trainerize web account
Click on "My Account" in the bottom left-hand corner
From the My Account menu click on "Permissions"
You will see 4 permissions that can be enabled or disabled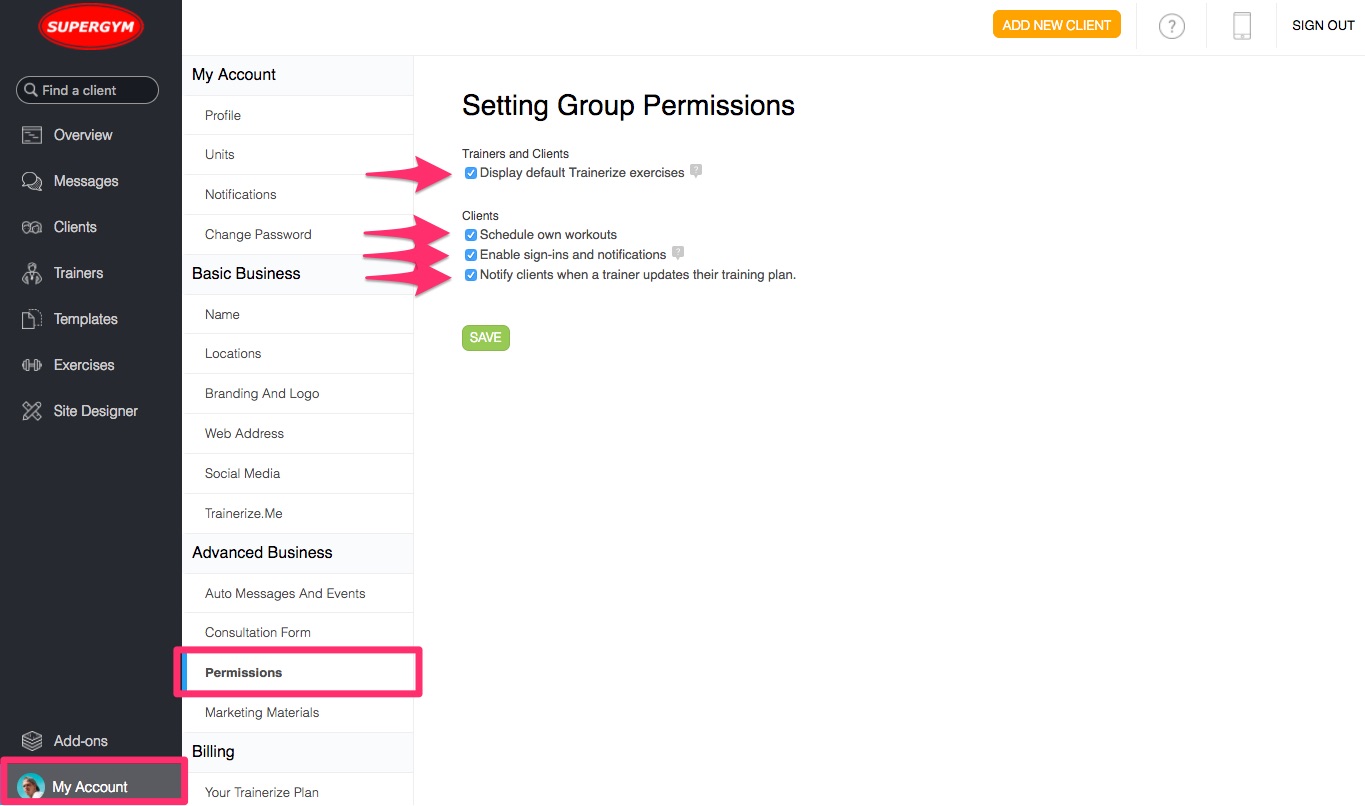 Display default Trainerize exercises: You can add your own custom exercises to your Trainerize account. Once you add enough exercises of your own, you may wish to remove the default Trainerize exercises. Deselect the checkbox and the supplied Trainerize exercise library will be hidden. (NOTE: Hiding our library will also hide them for any Workout Templates previously built. This also includes any that have been checked in or tracked by your clients.)
Schedule Own Workouts: If you want clients to be able to schedule their own Workouts in their calendars, leave this option enabled. If you wish to be fully in control when Workouts are scheduled - disable this. (Note: This does not affect a client's ability to move Workouts in their calendar.)
Enable sign-ins and notifications: If you want to turn off Trainerize temporarily, you can disable all sign ins and notifications with this setting.
Notify clients when a Trainer updates their Training Plan: This will notify a client if you or another Trainer on your Trainerize account has updated their Training Plan.
---
Related Articles