You can schedule workouts for your clients into their individual calendars based on their unique schedules using the Web! If you would like to learn how to schedule activities via the Mobile App, see this article: How to Schedule Workouts and Cardio Activities for Clients on the Mobile App
Please note, workouts can also be scheduled into a Program calendar for multiple clients to use. More information on Programs is here.
Once you've created a training plan and added workouts to it, you're ready to schedule those workouts into your client's calendar.
You'll need to open the client's profile and go to their Calendar tab.

On the calendar, click on the day that you wish to schedule a Workout or Cardio Activity.
Once you click on the day, a pop-up appears > Select the Current Training Program your client is on (Example: "30 Day Movement Challenge") > Select the workout / Cardio activity you would like to schedule.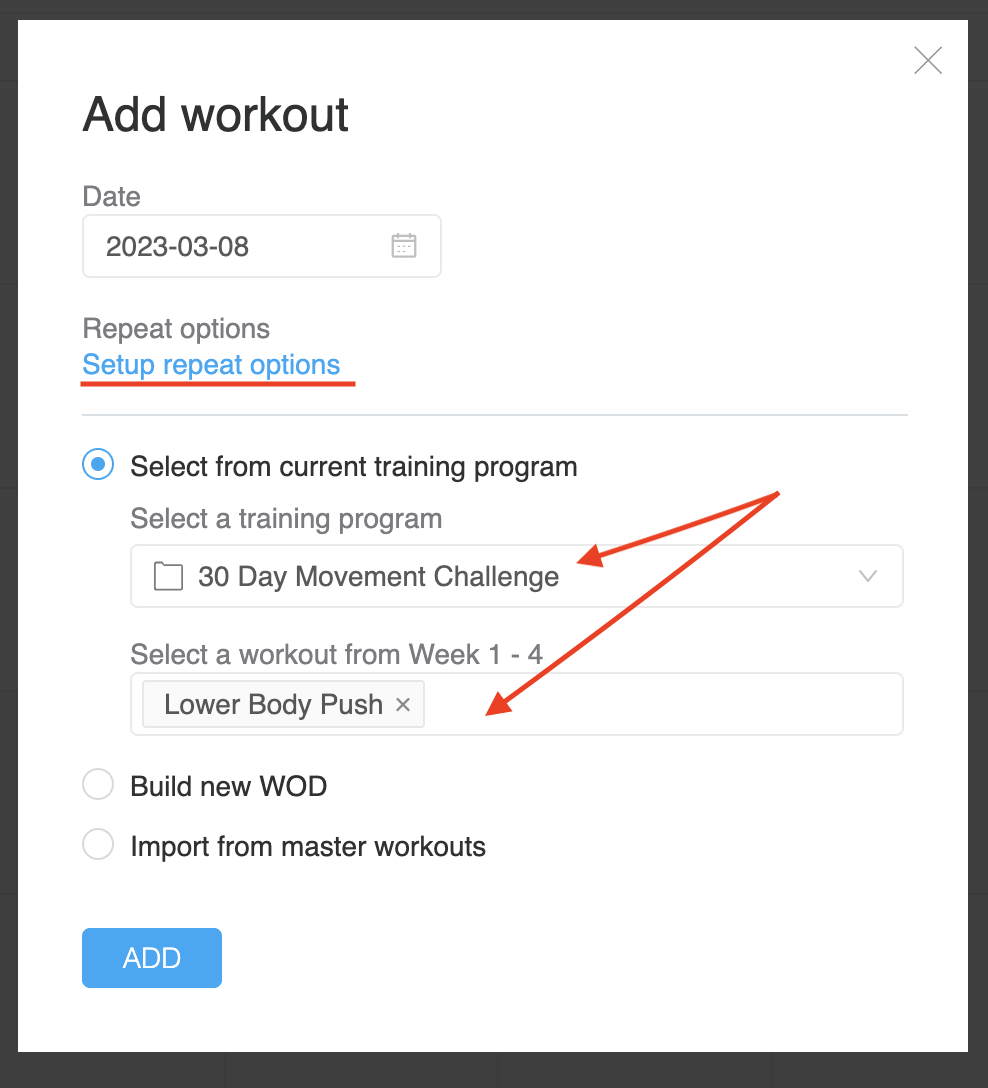 Scheduling repeating activities: You can schedule for just one day or multiple weeks (if you choose multiple weeks it will schedule the workout for the number of consecutive weeks you have chosen.
For example, in the screenshot above, we have started to schedule our "Lower Body Push" Workout in this client calendar.
To repeat this workout on Monday, Wednesday, and Friday for one week– we would click the "Set up repeat options" button which will bring up the below pop-up where we can select the days and duration of this repeating event.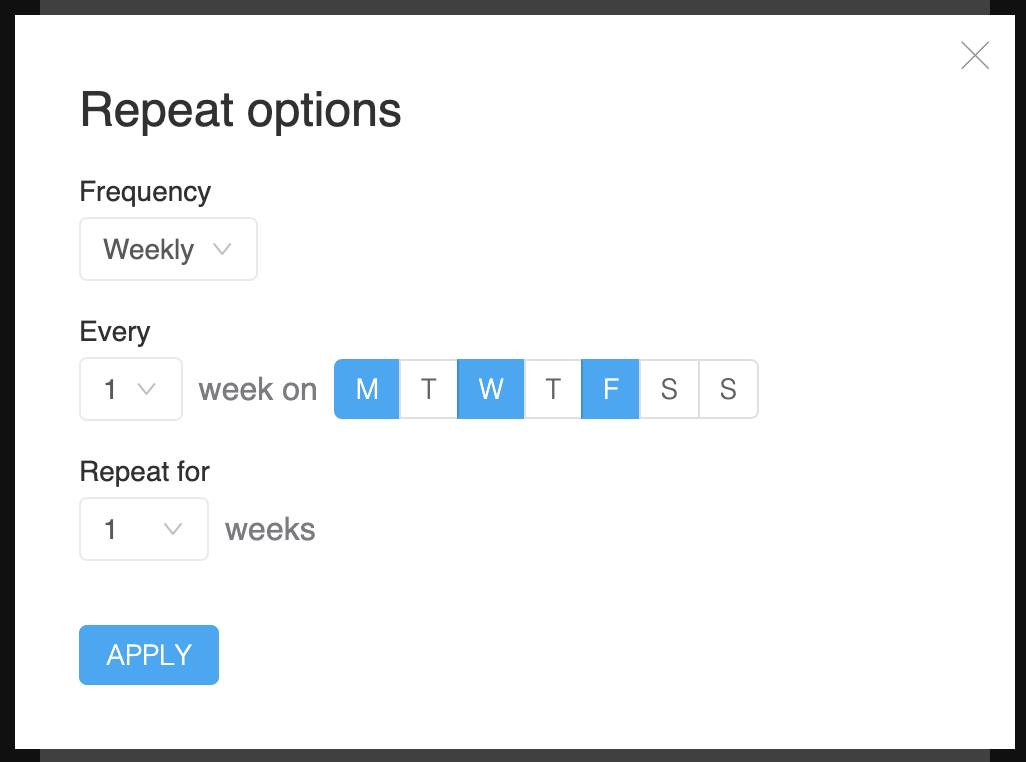 If you wish to delete a scheduled activity, you can click on that particular activity in the calendar and click on the trash can icon. To mass delete scheduled activities, follow the steps here

This article was last updated on