You can schedule workouts for your clients into their individual calendars based on their unique schedule! Please note, workouts can also be scheduled into a Program calendar for multiple clients to use. More information on Programs here.
Once you've created a training plan and added workouts to it, you're ready to schedule those workouts into your client's calendar. You'll need to open the clients profile and go to their Calendar tab.

On the calendar, click on the day that you wish to schedule a workout for. Once you click on the day, a pop up appears. Click the name of the workout, cardio activity, body stats check-in or photo reminder that you want to schedule for that day. Click "Schedule".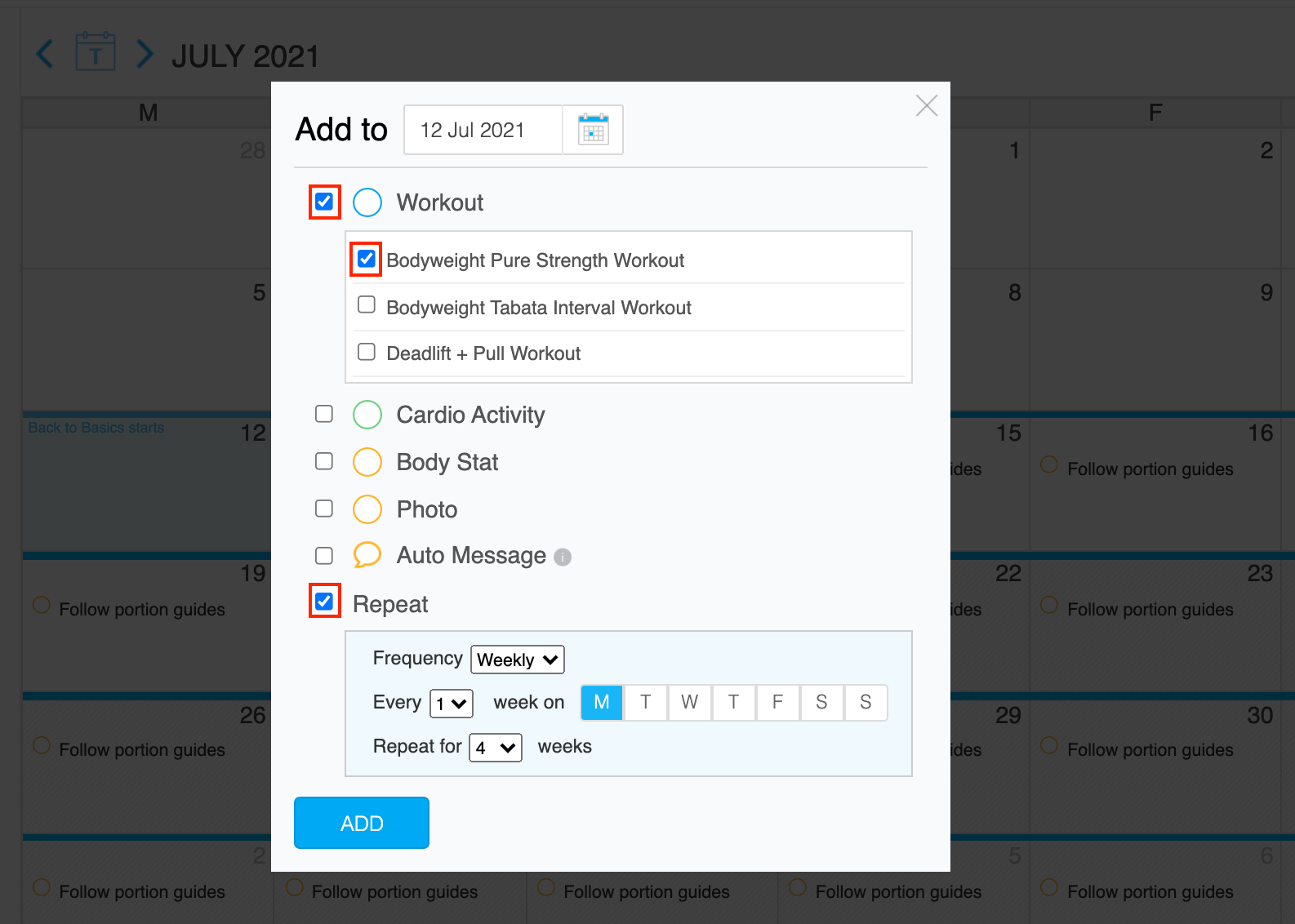 TIP: You can schedule for just one day or multiple weeks (if you choose multiple weeks it will schedule the workout for the number of consecutive weeks you have chosen. For example, in the screenshot above, the Bodyweight Pure Strength Workout is scheduled to repeat every Monday for four weeks.
If you wish to delete a scheduled workout you can do so by clicking on that particular workout in the calendar and clicking on "delete".

To boost client accountability, we've made it easier for clients to see what's coming up in their schedule, to look back on their past activities, and check-off to-do list items.
Look at to-do lists both from the past and in the future using the new date feature added to the client dash (mobile)

Swipe across habits in the to-do list and quickly mark them as complete or delete them from the schedule (mobile)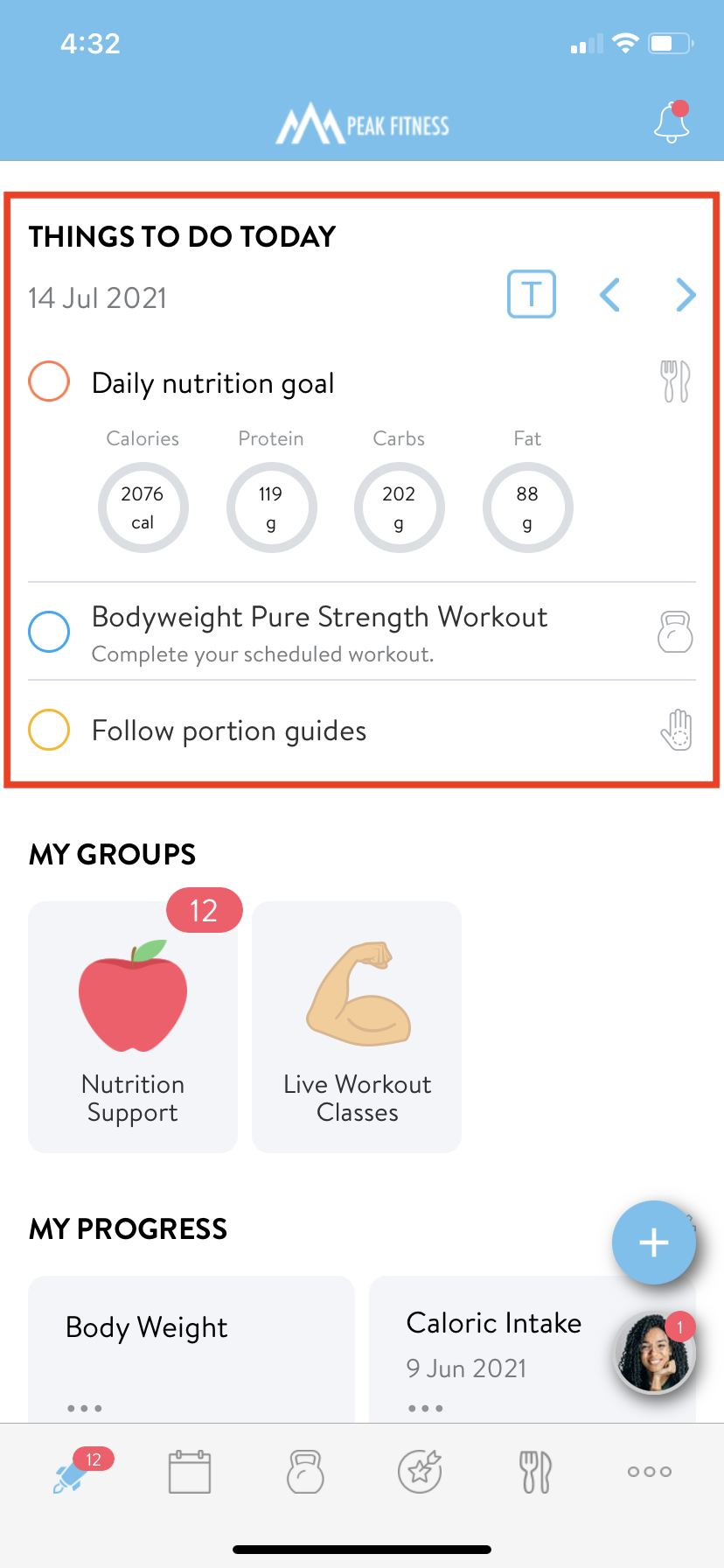 This article was last updated on