You can downgrade from a paid plan to a free plan at any time from the web. We will go through the steps below.
1. Go to Settings > Billing.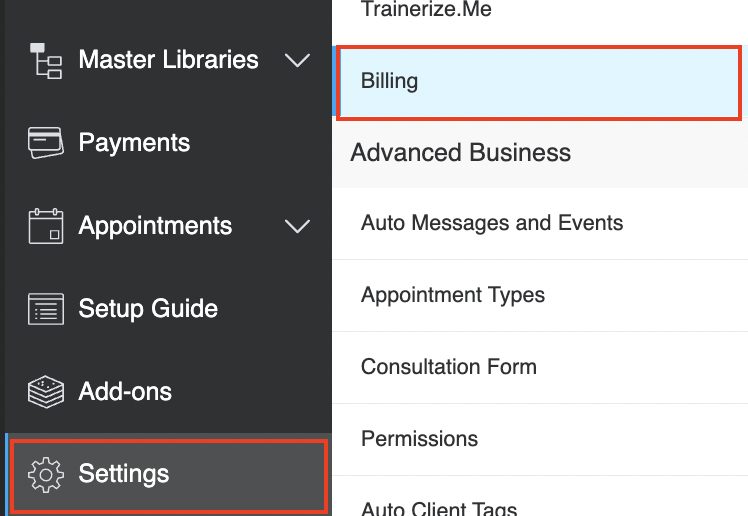 2. At the bottom right of the Base Subscription section, click Cancel subscription.
3. Depending on the plan you are on when downgrading to a Free plan you might run into one of the following situations: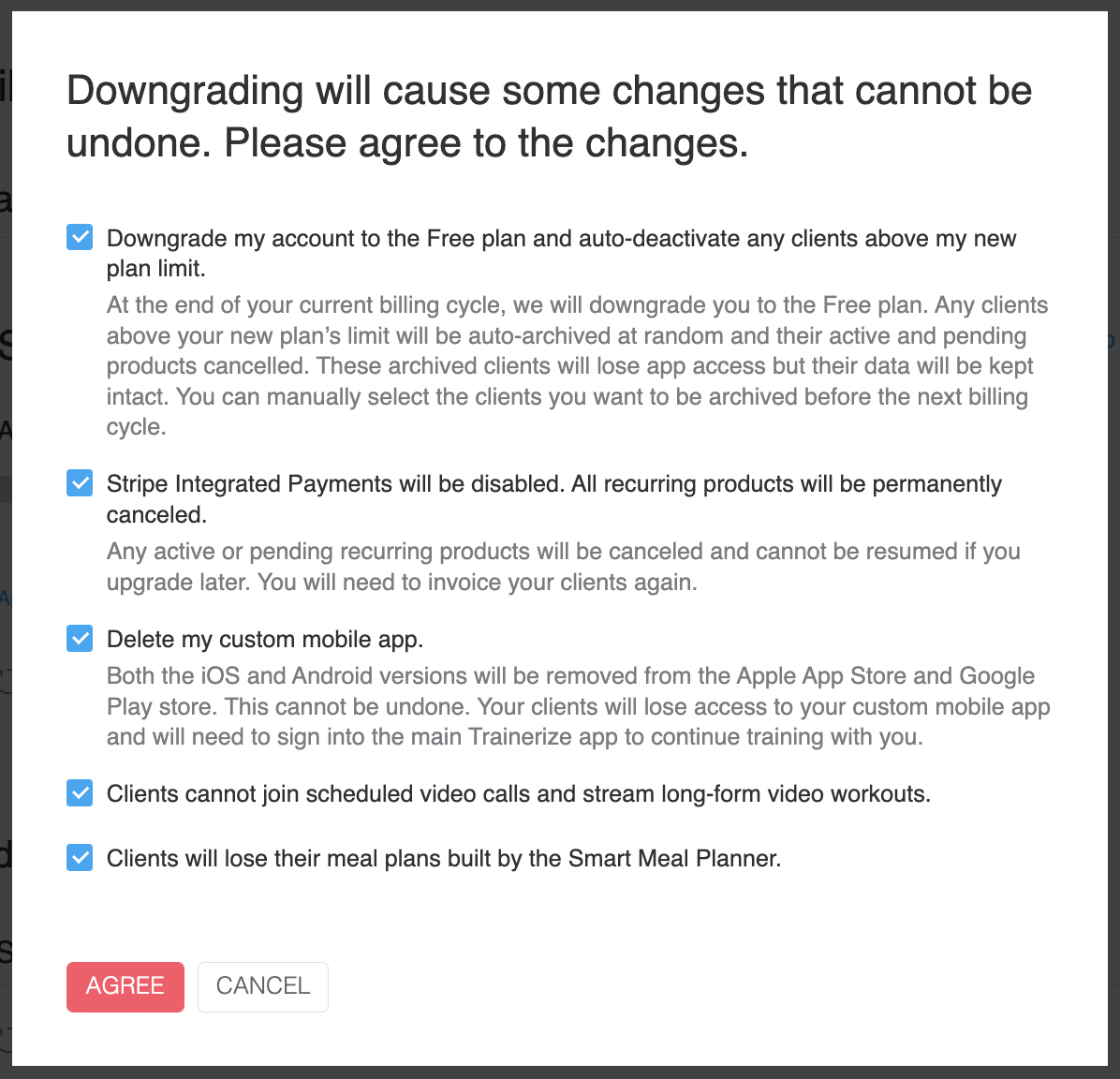 After you select all of the changes, you will be able to click AGREE.
You will be asked to fill out a downgrade survey. Fill out the survey, and continue to downgrade your account.
Your account will remain active, on a Free plan but you will not be billed again. In order to permanently delete your account and information, click here.
On the Free Plan, you will only be able to manage one client with some feature limitations.
---
Related Articles
This article was last updated on