You can downgrade from a paid account to a free account within your Trainerize Billing page found under Settings.
Login to your Trainerize web account
Click on "My Account" in the bottom left hand corner
From the My Account menu click on "Your Trainerize Plan"
From the page displayed click on "Change Plan"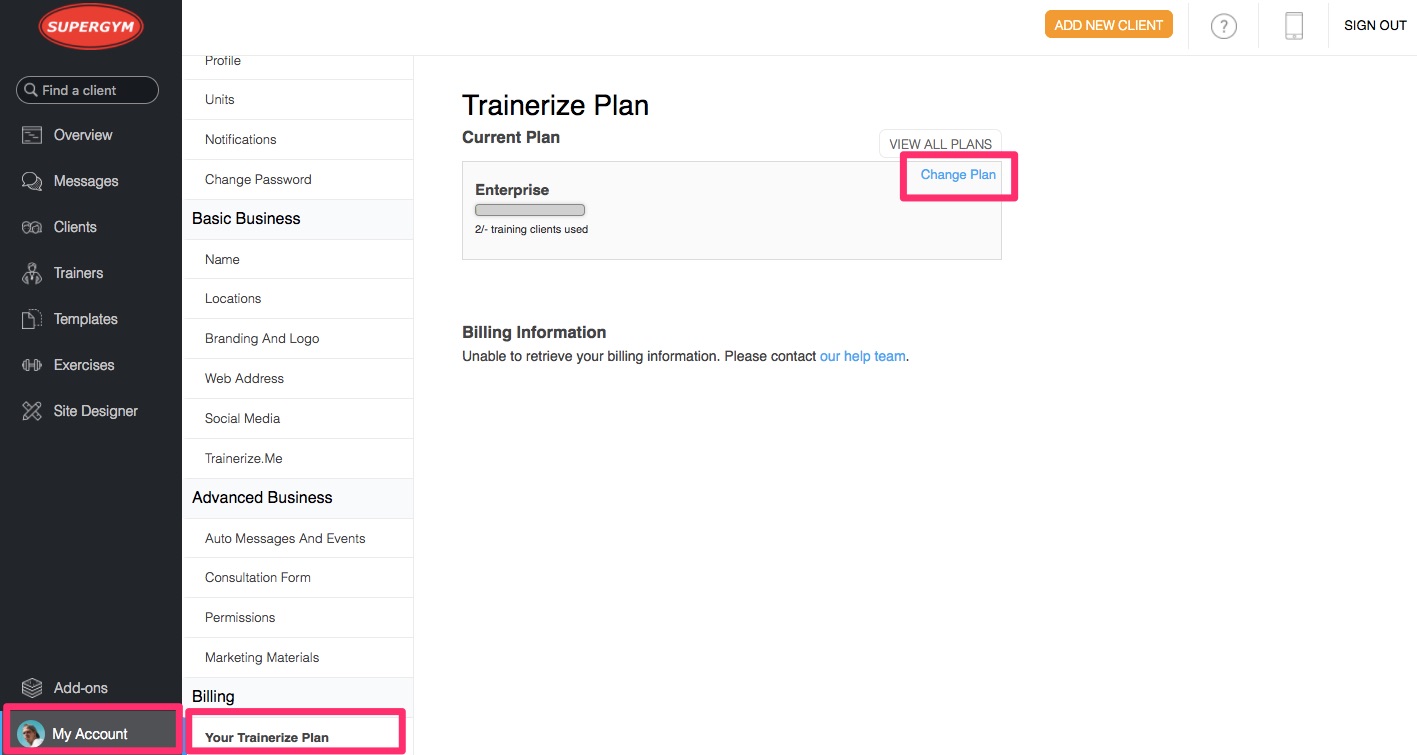 Choose "Free" and click 

"Downgrade"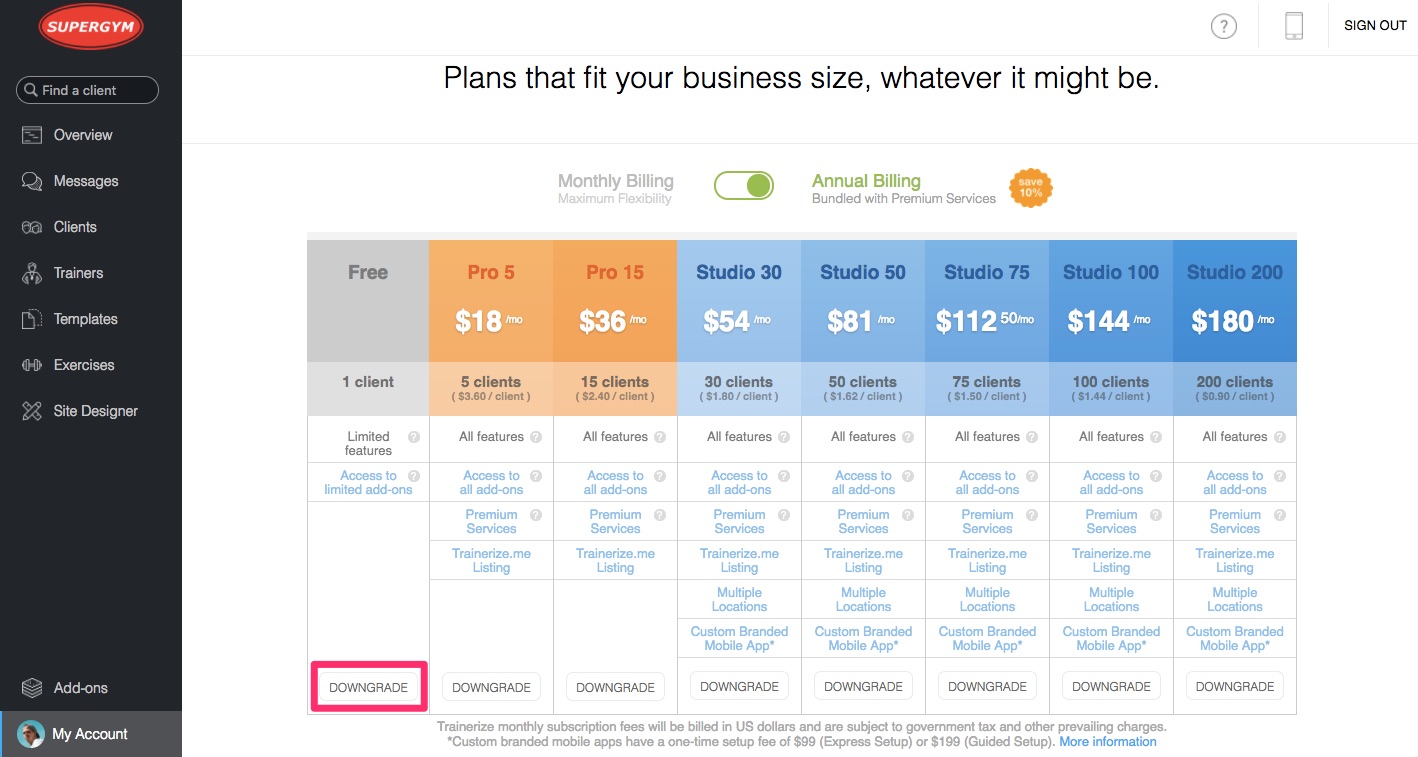 You will be asked to fill out a downgrade survey. Fill out the survey, and continue to downgrade your account

Your account will be active, but as a free plan and you will not be billed again

You will only be able to manage one client with some feature limitations
---
Related Articles
Update Credit Card on My Account
Does Trainerize have a referral program?
How do I apply a coupon code to my Trainerize account?
How do I permanently delete my account?