You and your clients can better communicate through real-time, in-app as well as web messaging that even lets you see when someone is typing via the typing awareness indicator!


You can also attach images, files and videos to messages! Videos can be a maximum of 60 seconds. Use these for daily motivation and boosting engagement with your clients. You and your clients are able to save and download the videos and photos for later use.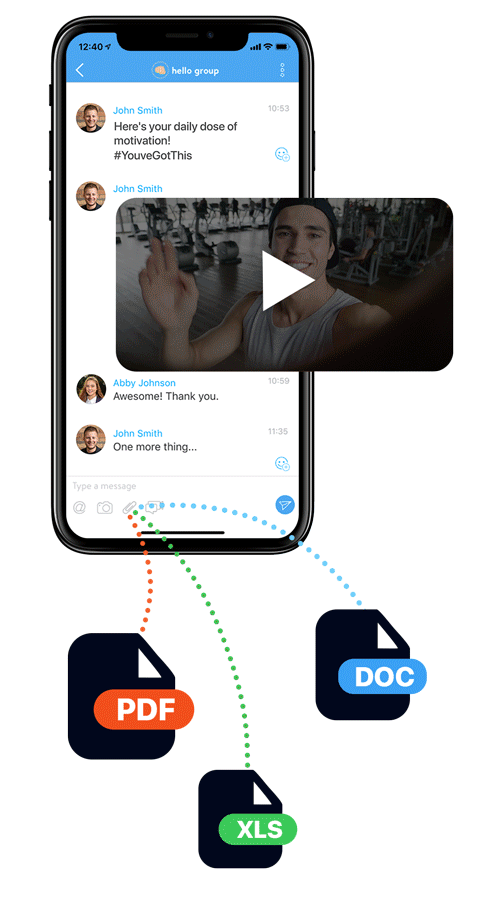 Trainers (and clients) can tap on the "i" icon at the top right of their screens to view any attachments that were sent in the message thread. This is a quick and easy way to access files, regardless of how far back they were sent.

To view your messages on the web:
Login to your Trainerize web account
Click on "Messages" in the left hand menu
Conversations are listed in the left hand column. Clicking a specific conversation selects the conversation and displays it in the centre of the screen.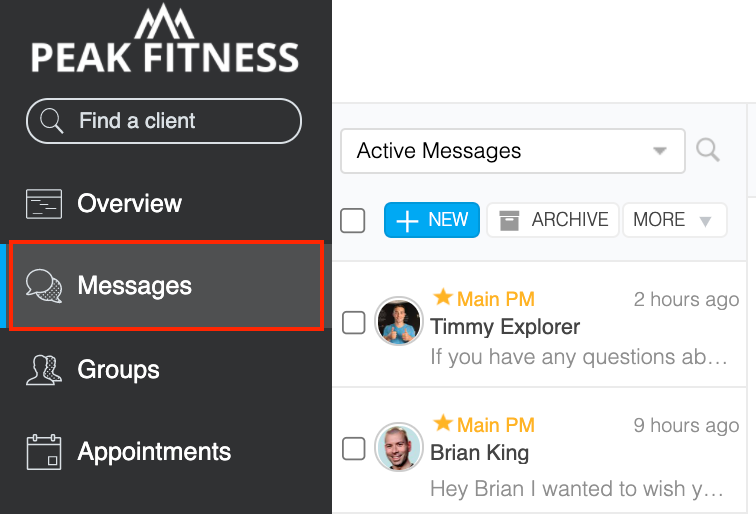 Just like on mobile, any files shared in the direct messages between the trainer and the client can be viewed easily on the right hand side of the screen under Files.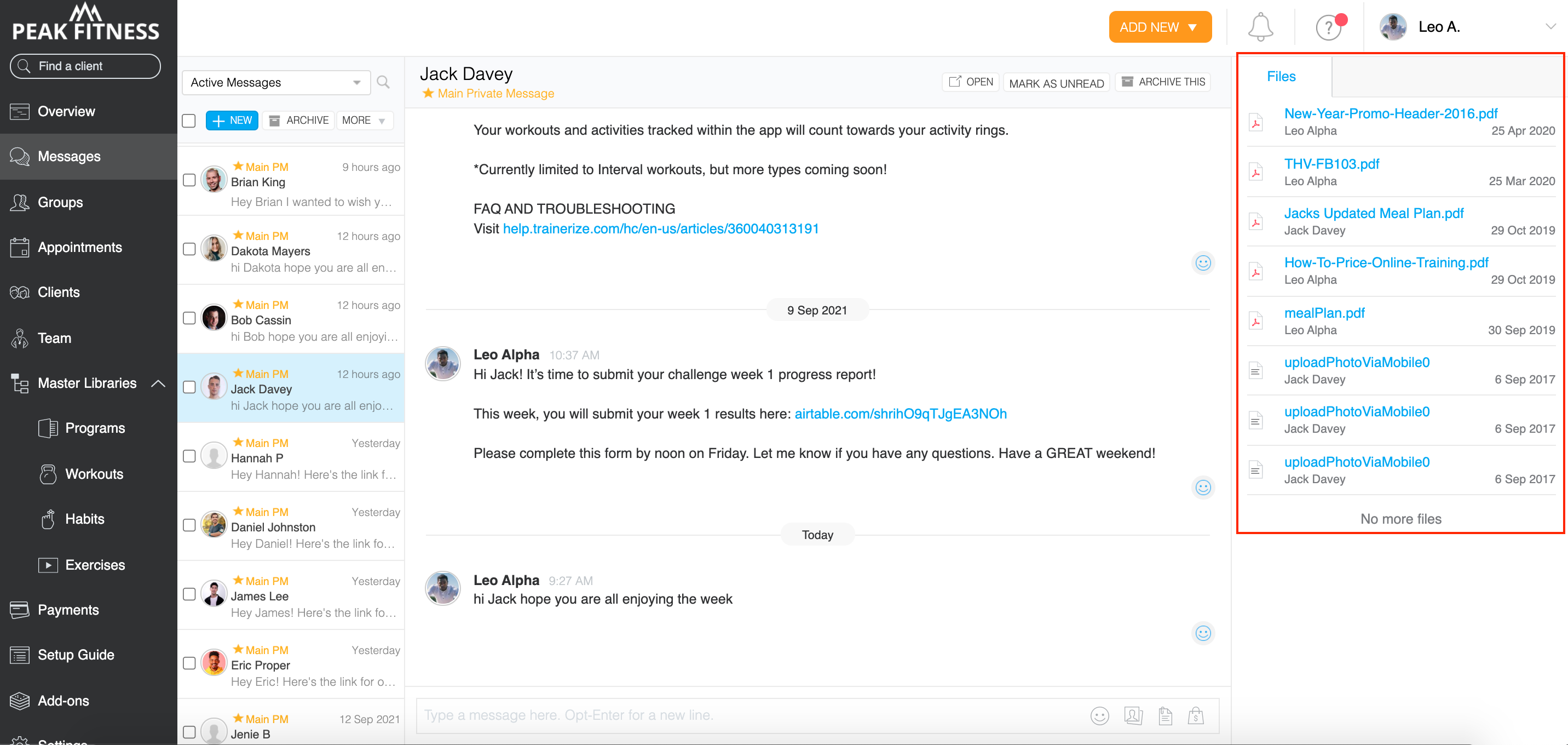 Typing Awareness Indicator
When a client is actively typing a message you will be able to know by the typing awareness indicator (the three moving dots) by their name to indicate who is typing:

This article was last updated on