Why use Groups with Masters Programs
You can put everyone in the same group on the same program at the same time. This is great for athletic teams, bootcamp or intake based program where everyone is on the same program at the same time.

One single change to the master program trickles out to everyone.
How to attach a master program to a group
1. Create a master program
Create a specific program that you want all your group members to follow at the same time. Follow the steps in this article to learn how to create a program: What is a Program? How do I build one?
2. Create a group
Create a Group for your Group Training program. Follow the steps in this article to learn how to create a group: How to Build Engaging Groups.
3. Assign Master Program to a Group
After your program and group are created, it's time to assign the program to the group. You can do this from the 3-dot menu in your group.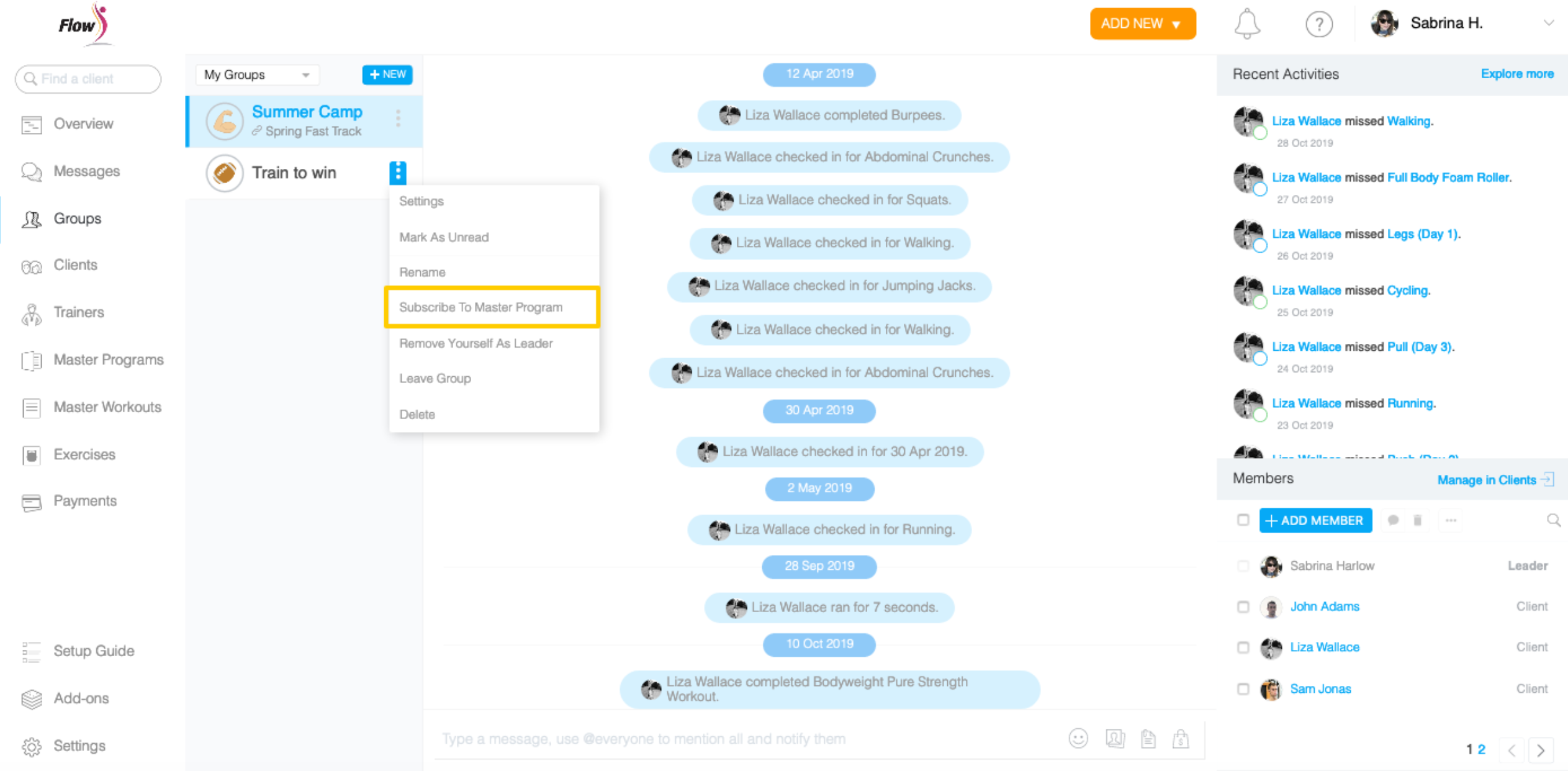 By clicking on "Subscribe to a Master Program", you will be prompted to attach your program and to select a start date for the program.
PLEASE NOTE: The "Master Program" option syncs up all the start dates for all the members of the group. If a client joins the group after the program has begun they will be starting the program from that moment onwards. (if they join in week 2, they will not be able to see or complete exercises from week 1).
Master programs can begin any day of the week.
4. Attach Your Master Program to the Group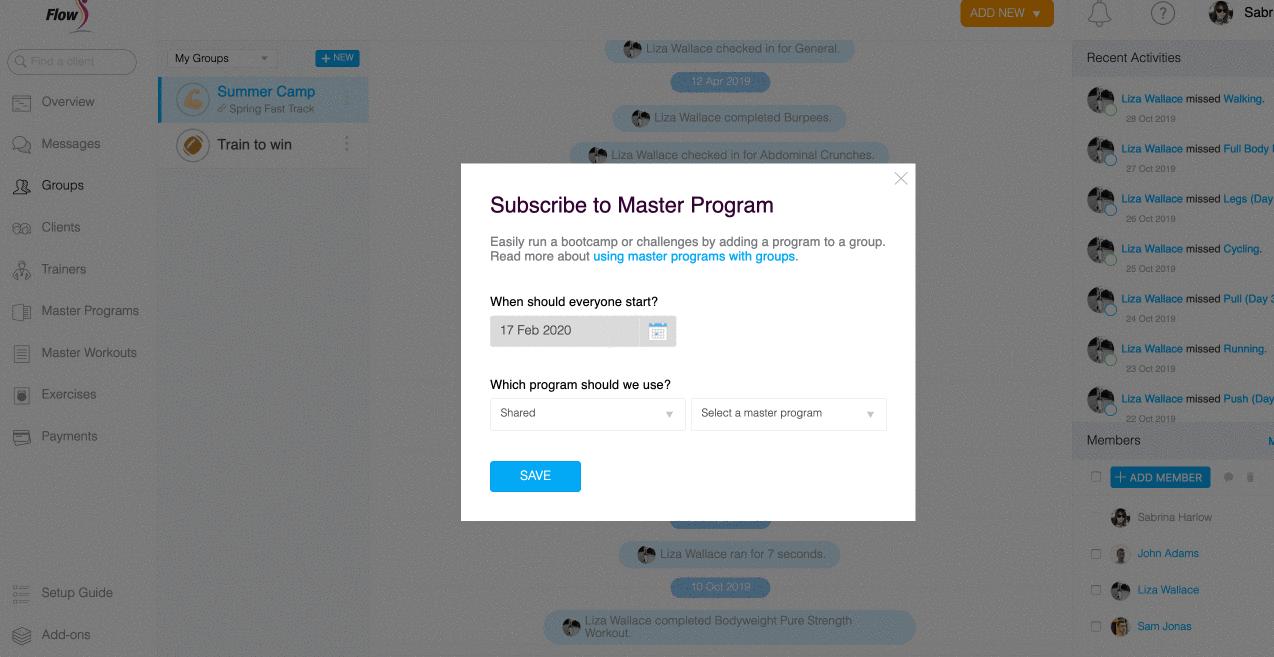 Et voilà! Now everyone in your group will be following the same program at the same time.
You can see that groups that have Master Programs attached now show the linked program.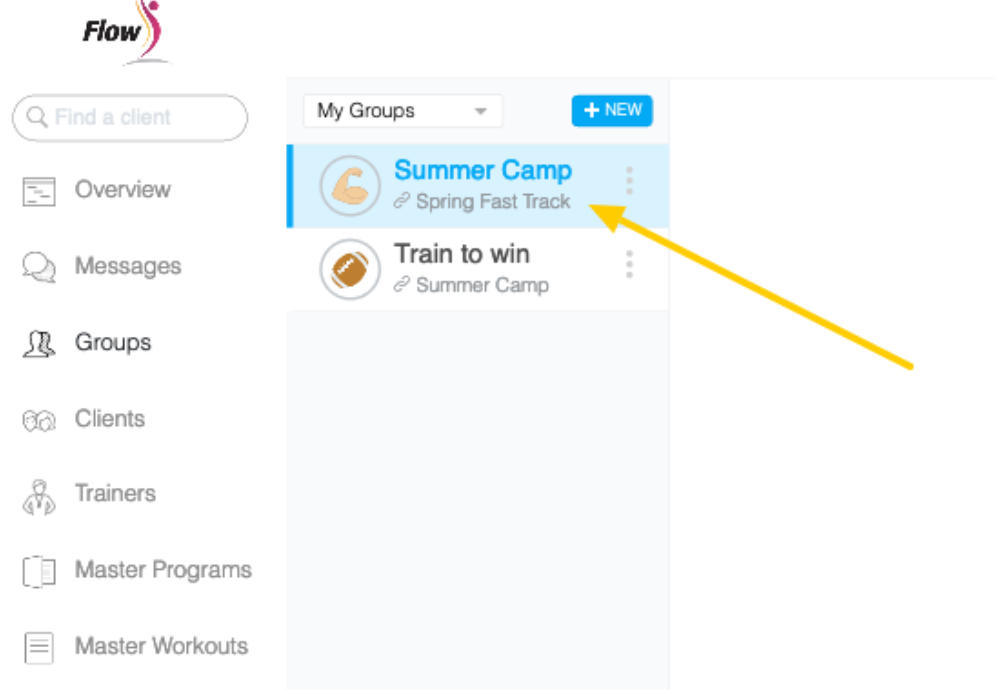 5. Editing Group Settings
Tap on the 3 dots menu to access the settings of each group.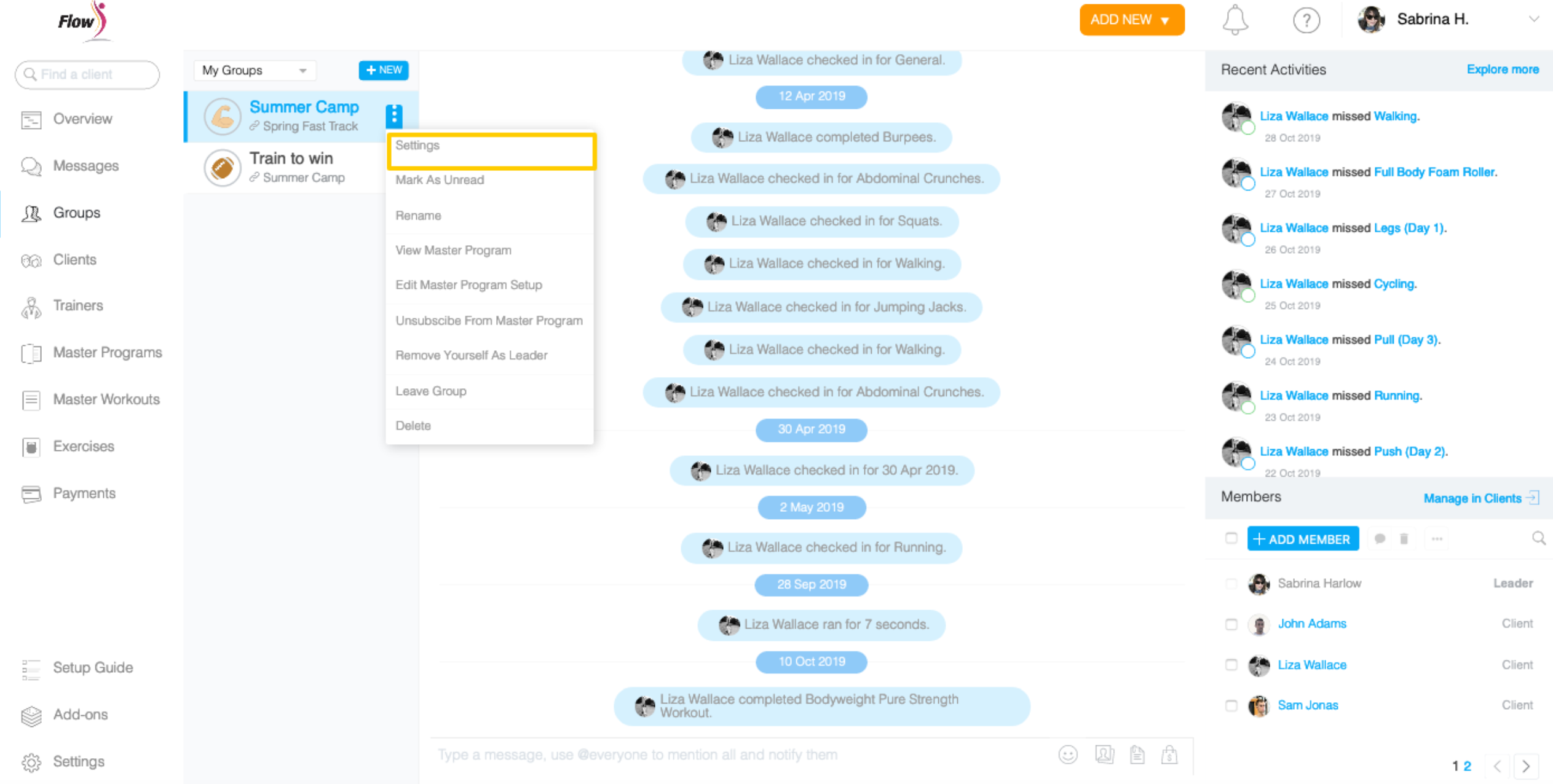 You can update notifications and choose to auto-post client activity in the group.
As a best practice, keep "Auto-Post" enabled. This way your group members' activity and milestone badges will be shared with the other participants in the group. This is an excellent way to stimulate engagement and to keep motivation sky high.
#TZTIP: Use group motivation strategically! Any message you post in the group can now motivate more people at the same time. Make sure you use mentions to tag people and get their attention. When you use @ to mention someone, they get an in-app notification. When you post something new, @everyone is automatically added in the text to trigger a notification. If the post is purely informational and should be discovered inline within all other content, you can leave this out.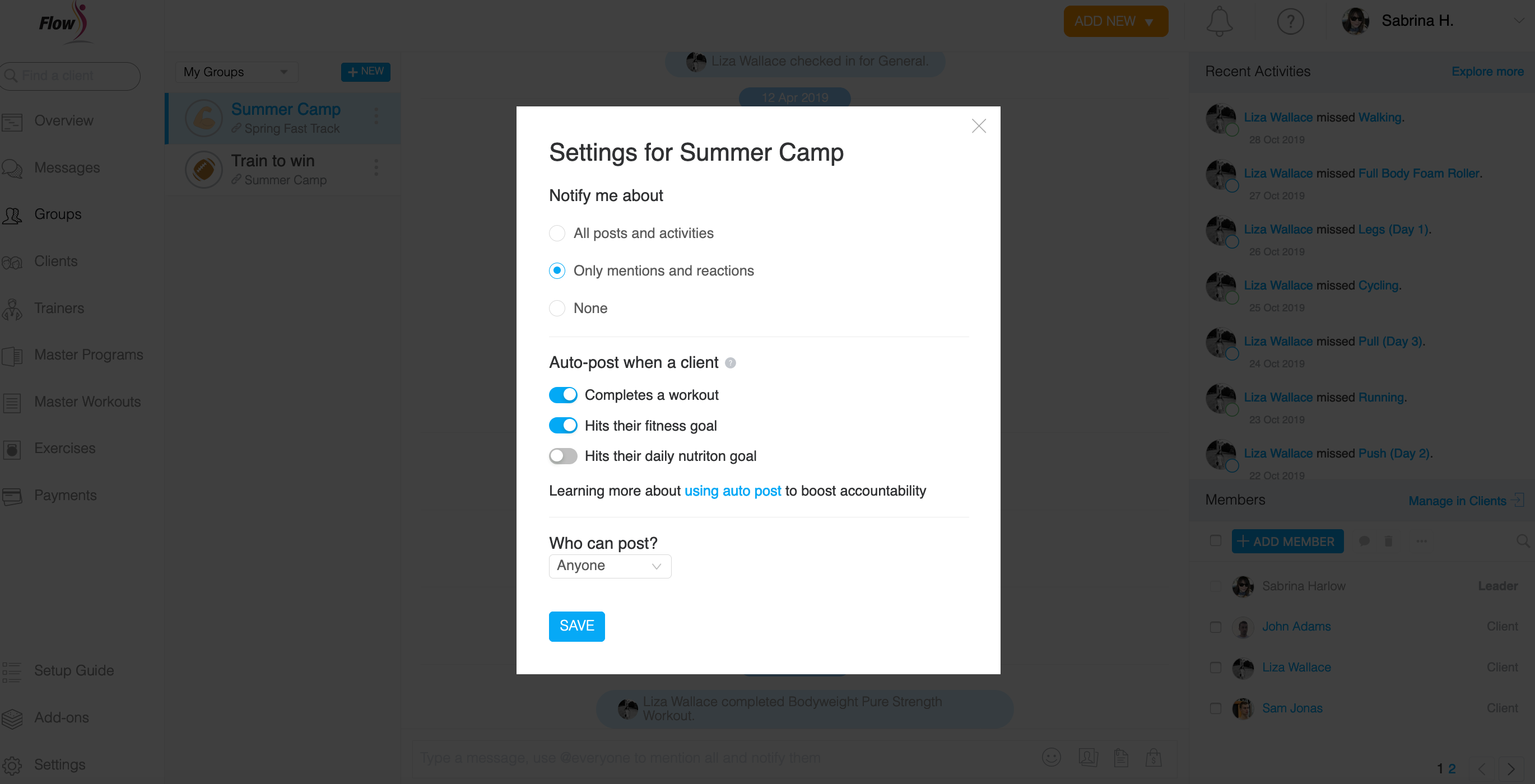 This is what an auto-post looks like within the group.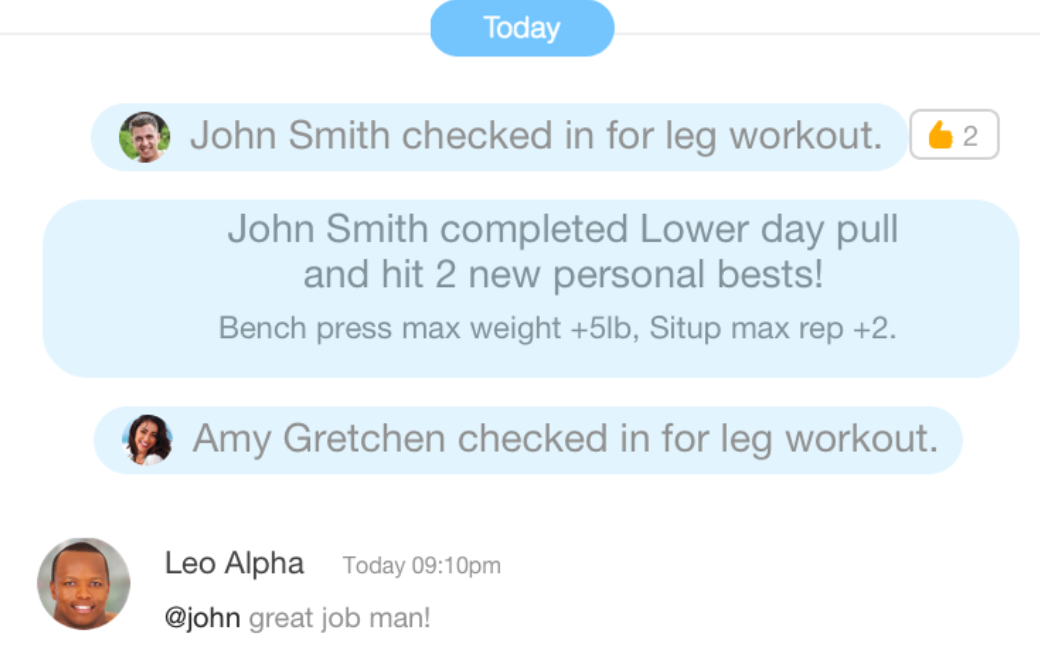 Trainerize Groups with more than 200 members will automatically have the auto-post feature disabled to prevent clients from getting overwhelmed by notifications from everyone which may hide the value-added content posted by trainers on your team.
---
Related Articles
This article was last updated on