After building a program it's time you get clients onto to it! You can do this by simply going in your "Programs" menu on the left hand sidebar and following the next steps: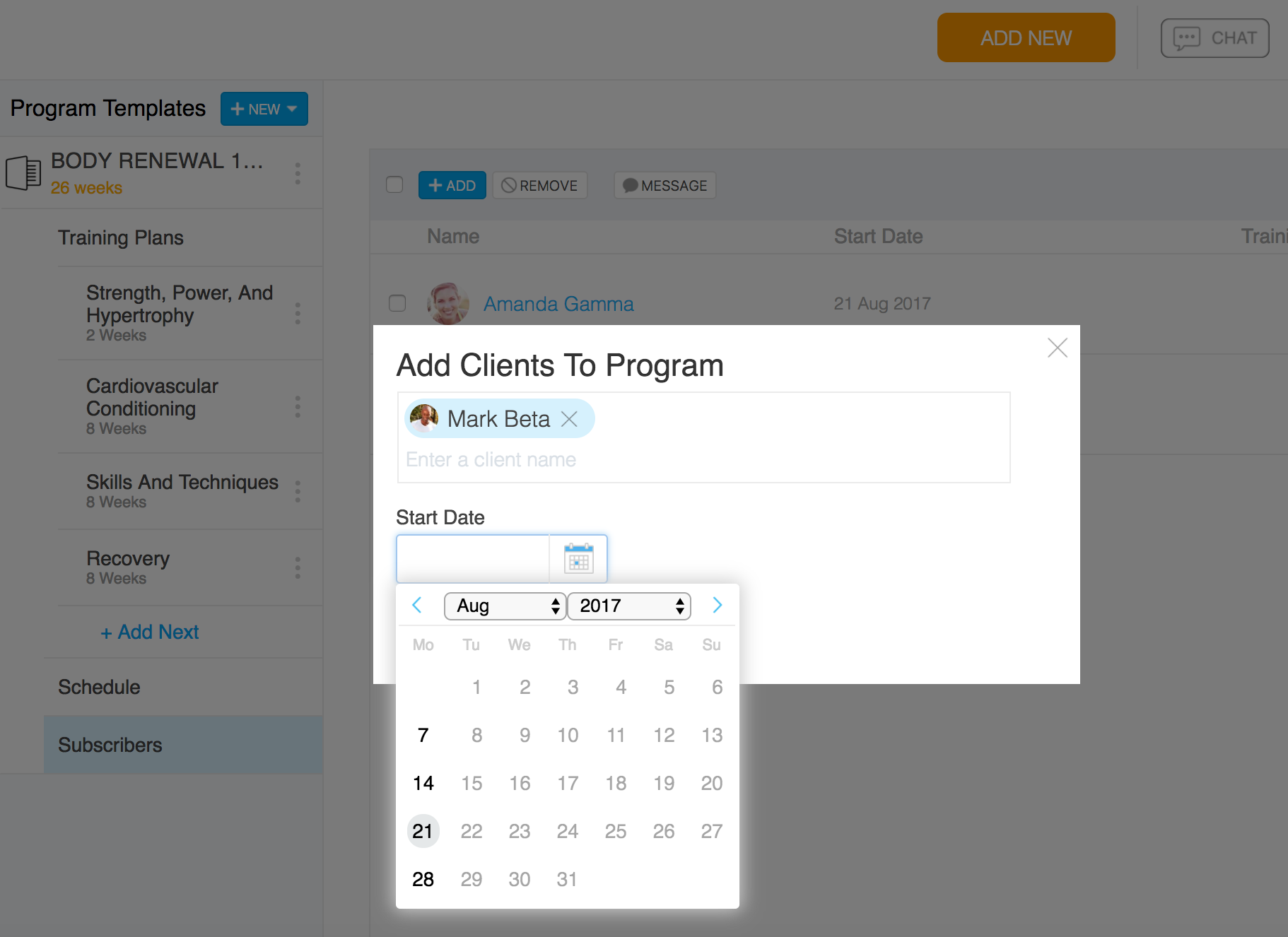 Find the Program that you want to subscribe users too.
Select the "Subscribers" tab.
Click on "+ Add" button and type in the names of the clients you would like to add to this program. You can subscribe multiple clients to your program in this step.
Next, select a Start Date". This will be the date your subscribed clients will start their training plans. Because Program schedules are broken down into weeks, to keep things simple and consistent, all Programs will start on a Monday.
TIP: When you are creating your programming you can choose to include an intro week to give time to your clients to join the program and familiarize themselves with the app. Then on Monday the actual workouts will start.
---
Related Articles
What is a Program? How do I build one?
Ways to manage client training plan schedules
How can I setup my clients workouts?
How do I add my own custom exercises?