For those clients that don't like using smartphones so much, you can save your workouts as PDFs and then email them to your clients, or just keep them for your own personal use. Please note that this is one of the many options available. You can also look up on how to take screenshots on your computer, and save those to an image program, such as Paint, where you can edit them afterwards.
Step 1
Login to your Trainerize Web Account;
Click on "Master workouts" in the left-hand menu;
From the list of Workout Templates, select or click on the one you want to save by clicking on it.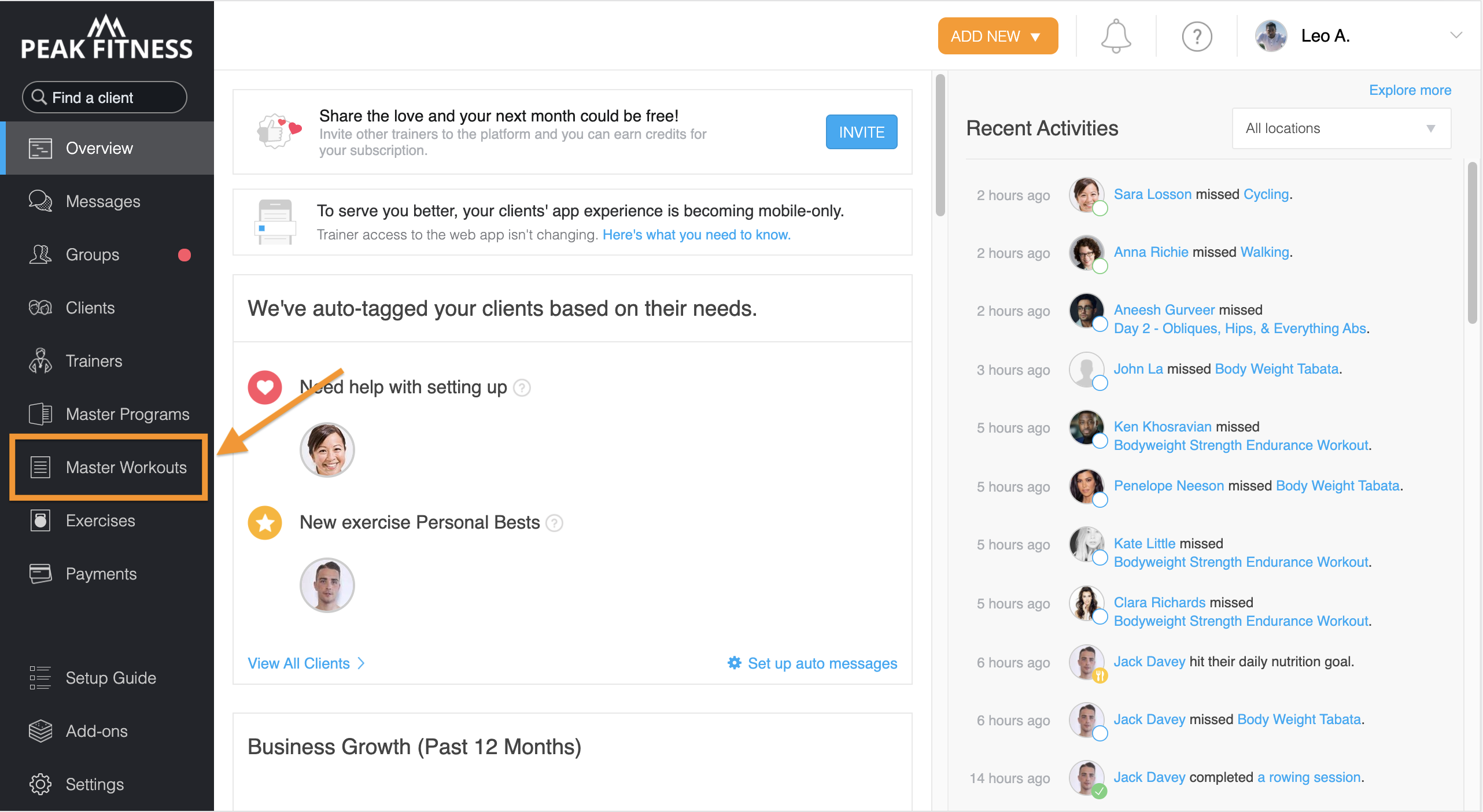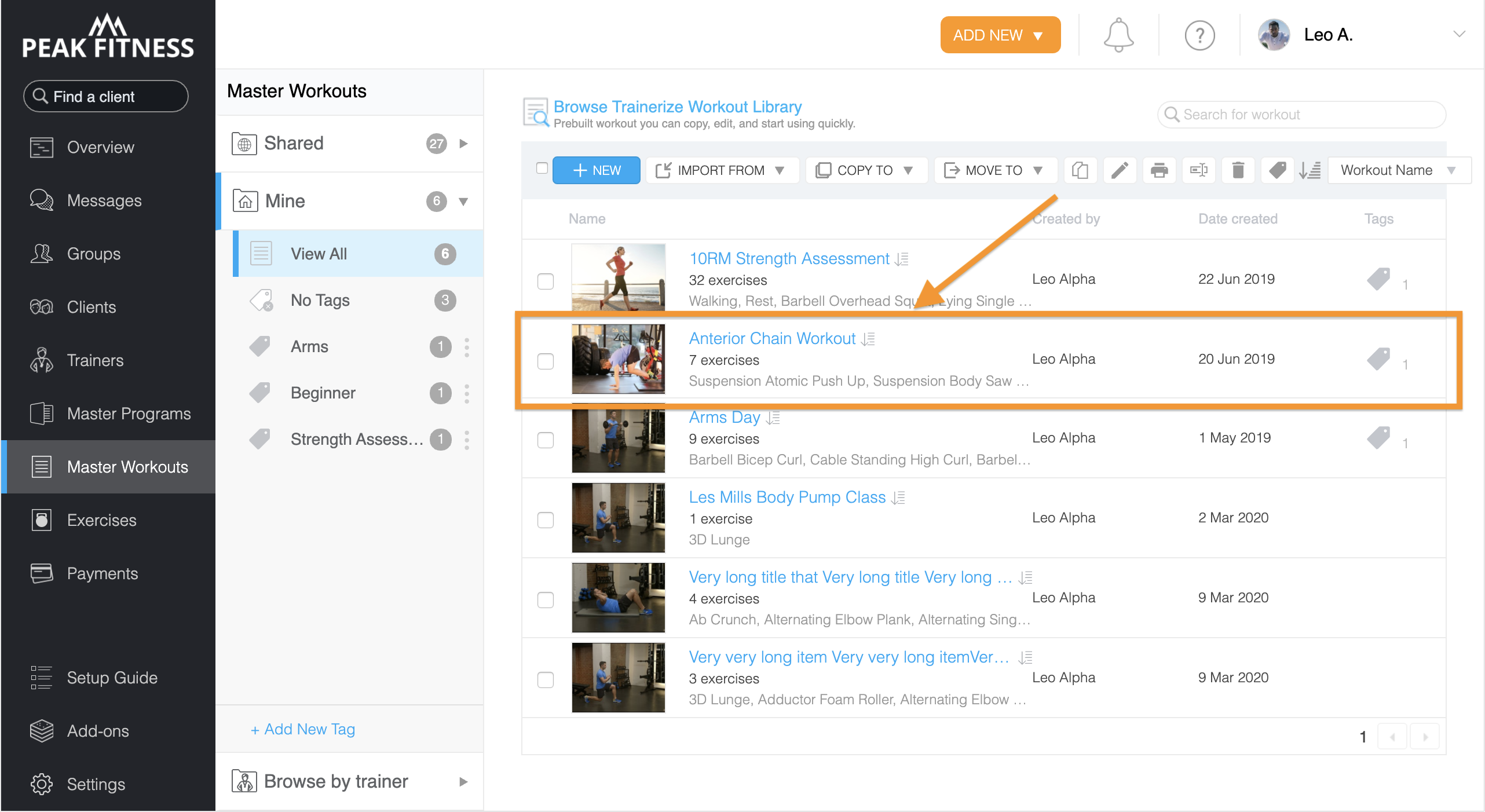 Step 2
If you select the workout from the list, click the "Print" Icon in the top menu;
If you open the workout, click the "Print" button in the upper right corner.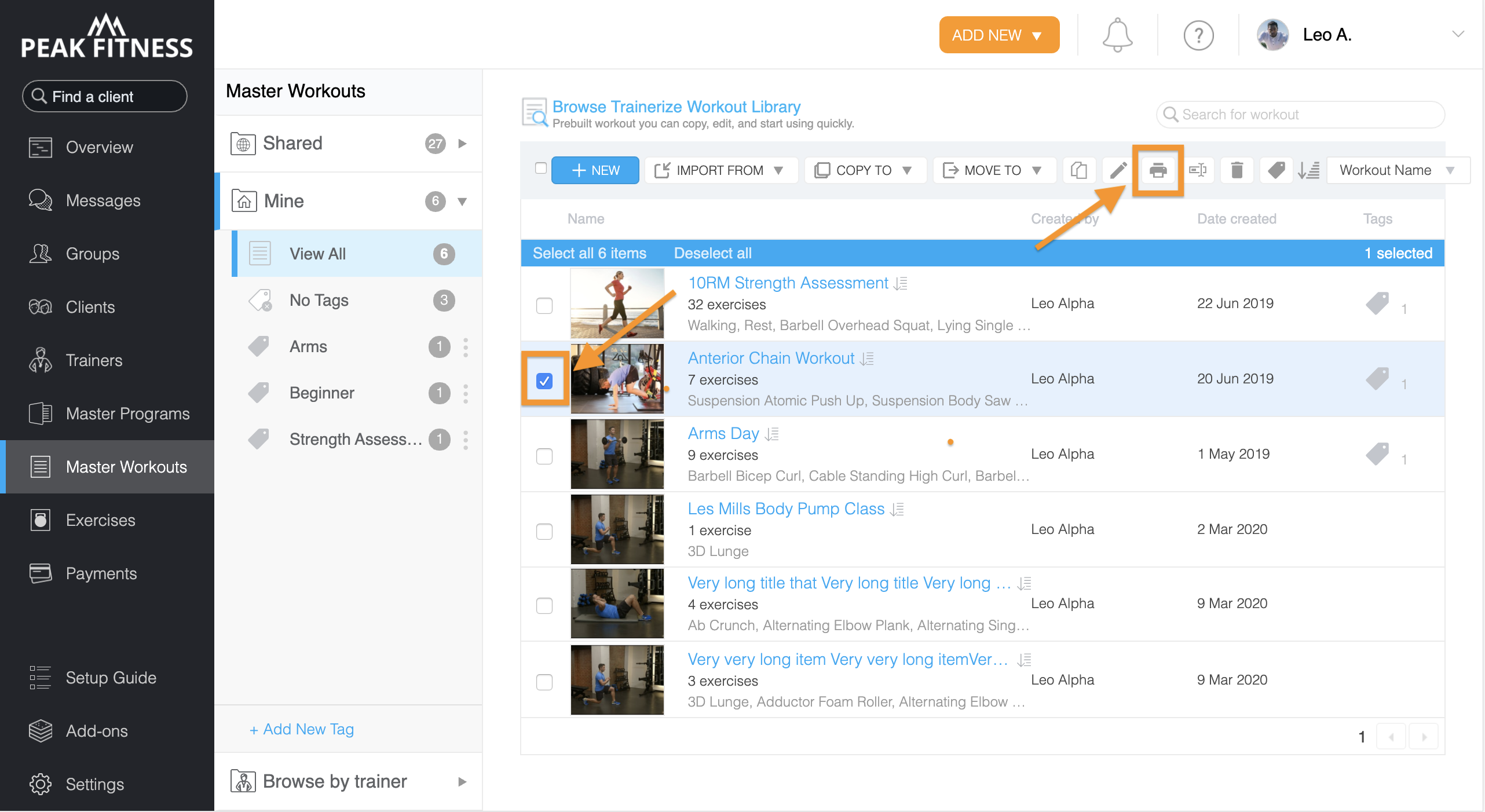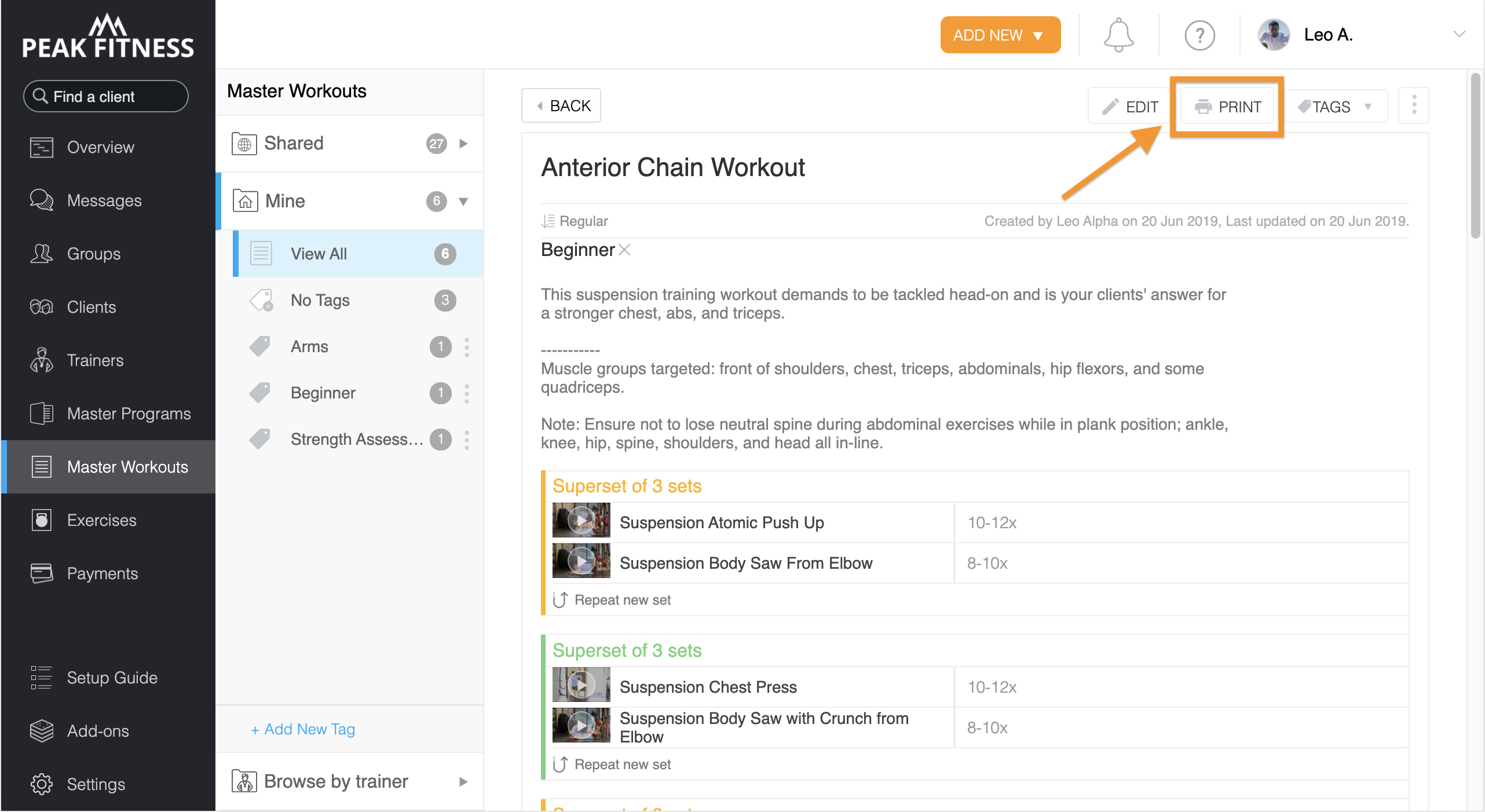 Step 3
Once a new window opens, select the format of your choice, then hit "Print".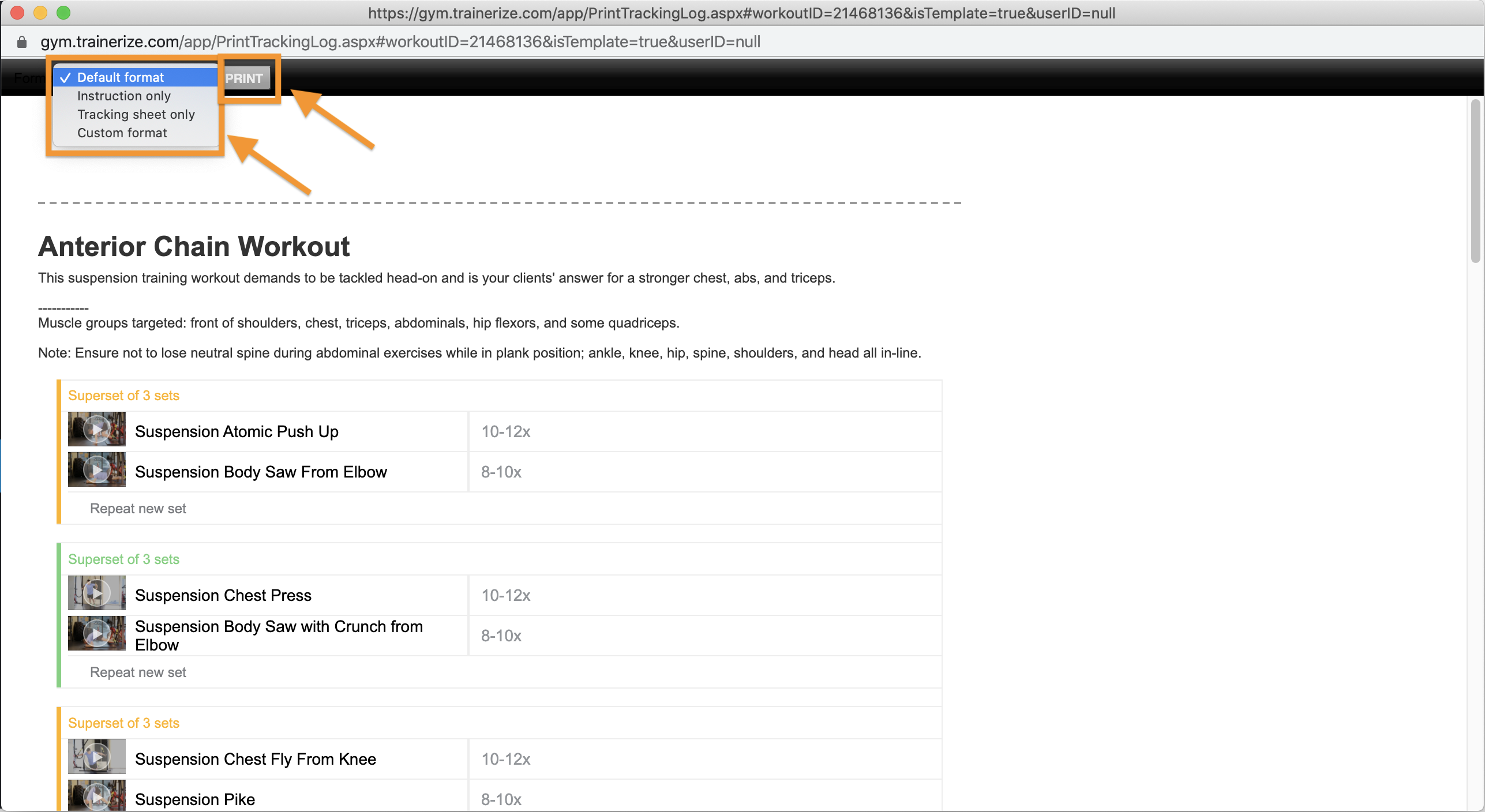 Step 4
In the options, do not select a printer. Instead, select "Save as PDF" or an option that allows you to save it to your desktop.
Once this is done, click "Save" and you're good to go!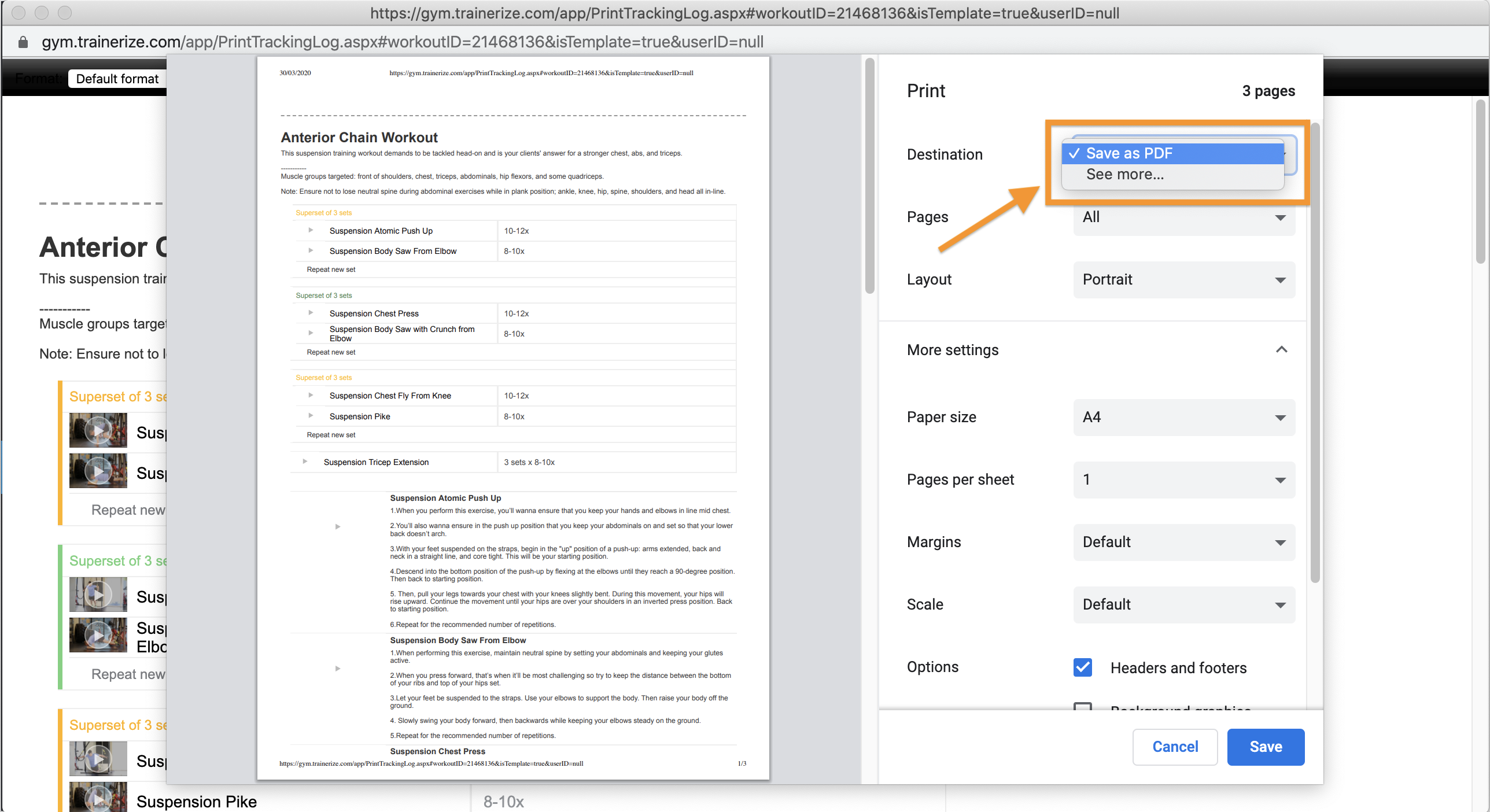 ---
Related Articles
This article was last updated on