All of the additional add-on subscription options can be found under Add-ons > Trainerize.
In order to turn them off, you will need to go to Settings > Billing and scroll down to Add-on subscriptions.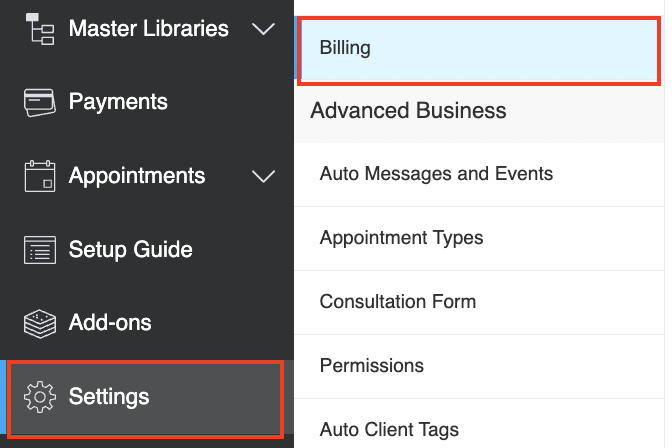 Each add-on has it's own "Cancel subscription" link. Select the one you wish to cancel and follow the prompts.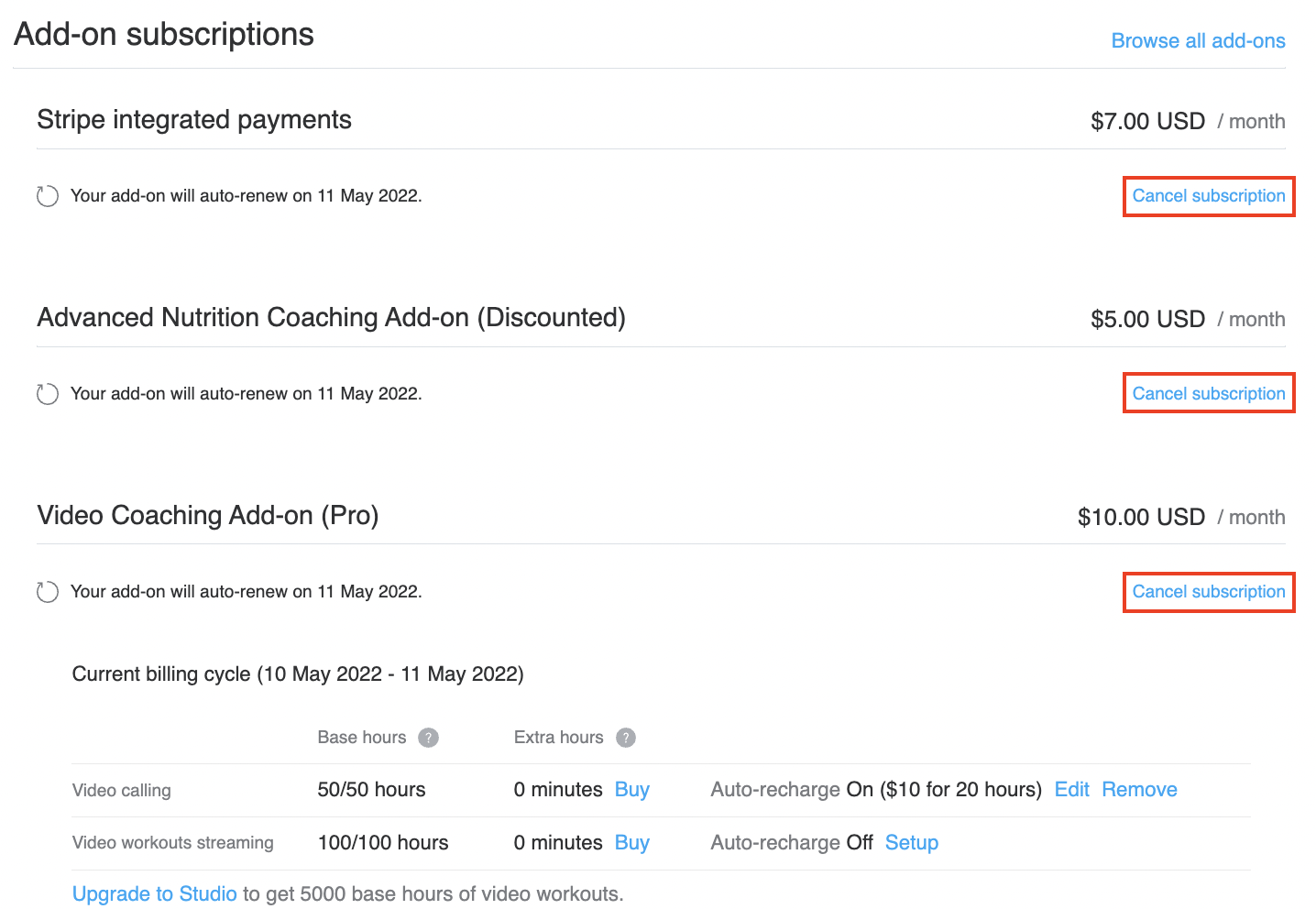 When you choose to cancel, certain features will no longer be available for use. It all depends on which add-on you are cancelling. We have outlined the outcomes of each add-on below.
Stripe Integrated Payments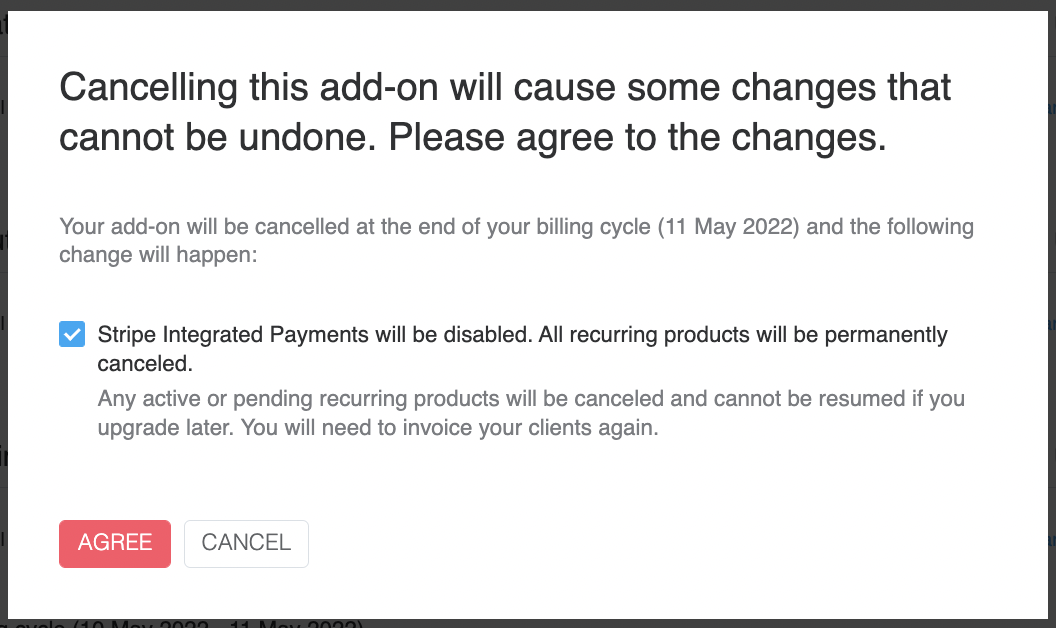 Advanced Nutrition Coaching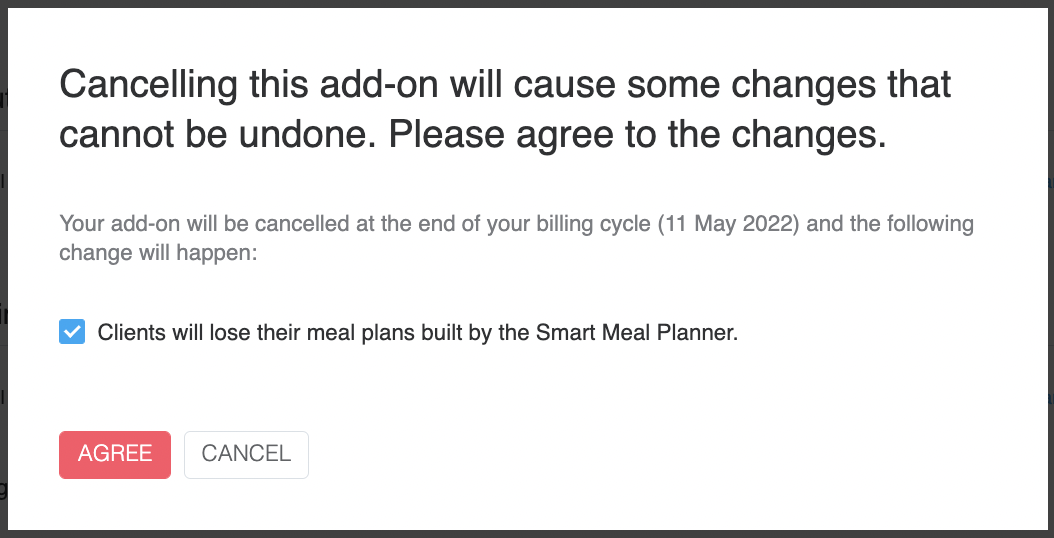 Video Coaching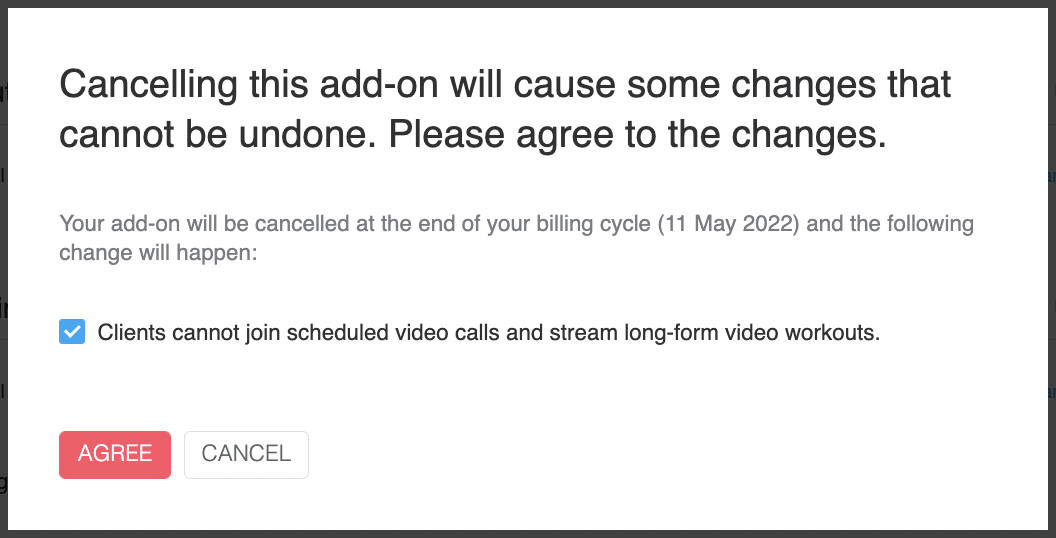 If you'd like to turn one of the add-ons back on at any point in the future, you can do so anytime in the same section.
---
Related Articles
This article was last updated on